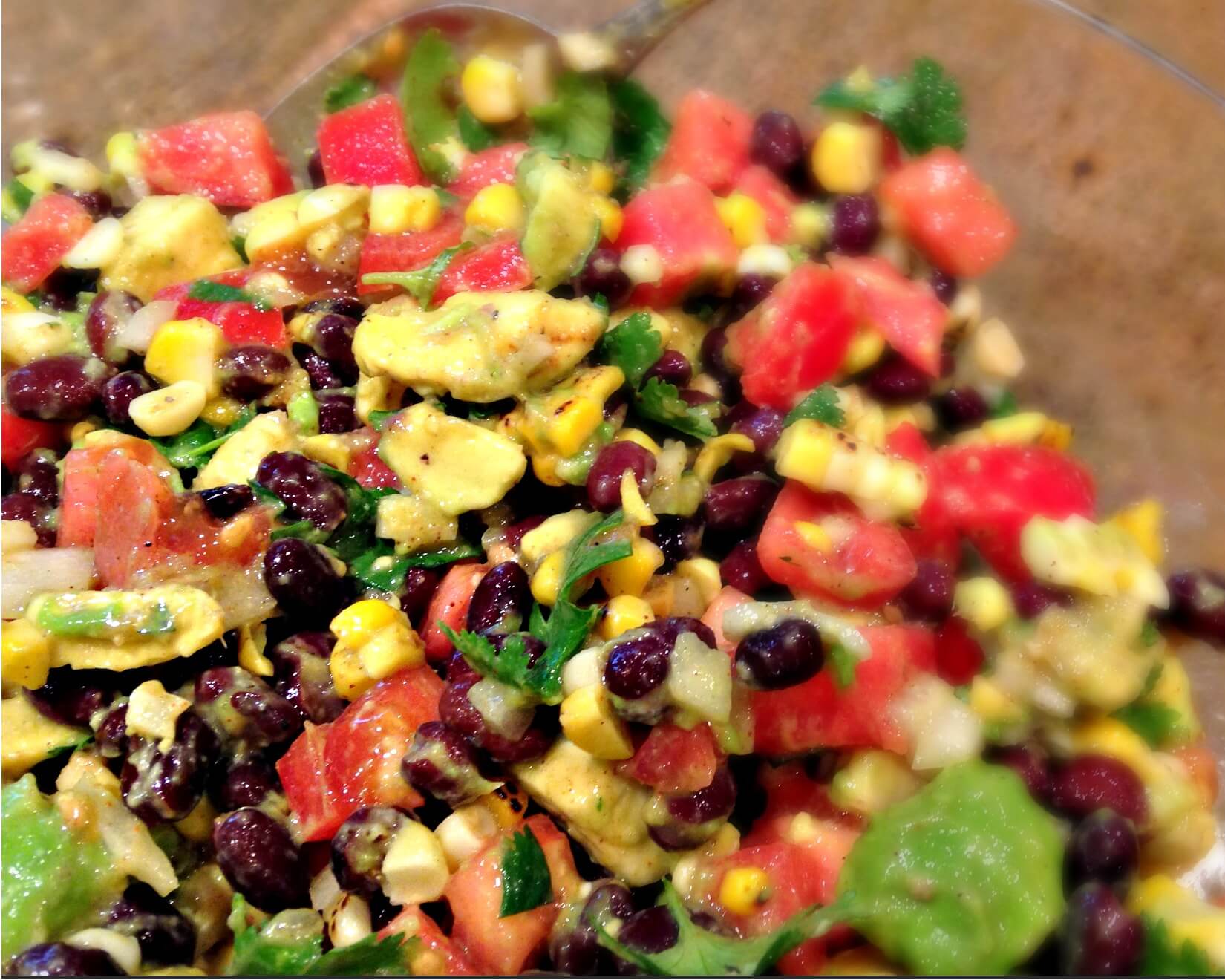 There are similar recipes for Avocado salsa, but I wanted to make more of a salad which I used as a side dish and not a condiment for tacos or an appetizer. You can definitely do either with this recipe. It is so good, I loved eating it by the forkful! Also, many of the recipes that I have found have oil in them. I am not quite sure why. It isn't needed.
I had two ears of corn left over from dinner the other night. I wanted to give it that sweet roasted flavor. I don't know if it's recommended, but I put it right on the burner of my gas stove over a medium heat. It popped a bit as the moisture was released, but nothing scary happened. You can definitely put it on the grill and get the same results. Once cool, slice the kernels from the cob. Some stores now carry roasted corn in the freezer section.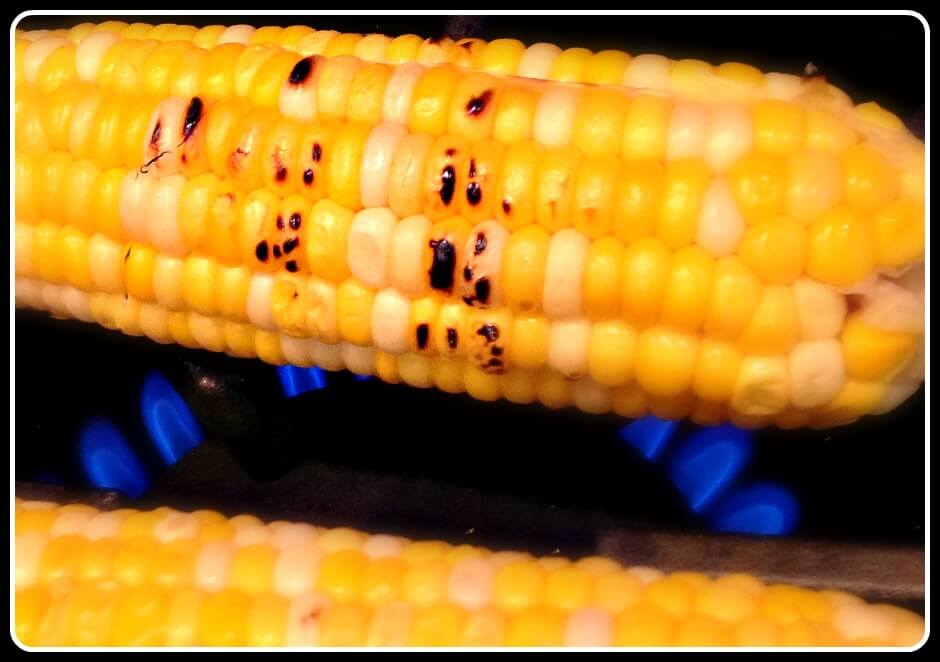 In a large bowl, add two avocados and one large tomato, diced. Add the juice of 1/2 lime or 1 tablespoon and 3 tablespoons of finely diced onion. Add your roasted corn and 1 can of rinsed black beans. Remove cilantro leaves from their stems and chop 1/2 cup. I use much more than that, because we LOVE cilantro. Also, I know you can use your stems, and they taste fine, but I don't care for the aesthetics of them in my dish. Salt and pepper to taste. Add 1/4 teaspoon cumin and 1/4 teaspoon of ground ancho pepper. If you don't have this pepper, you can use cayenne or a couple dashes of hot pepper sauce.
Serve salad immediately or place a piece of plastic wrap directly on the salad, pushing out as much air as possible. I placed another piece over the top of the bowl or you can also a use tight fitting lid. Refrigerate until serving.