If you are baking anyway, why not help those less fortunate than us this season? Just Bake it Forward!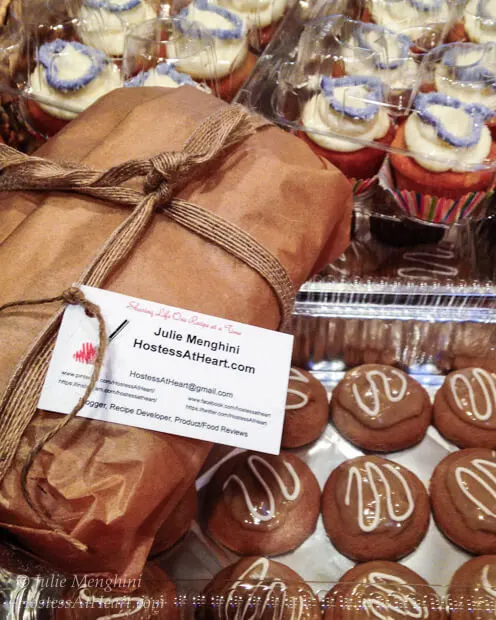 The first time I heard the term "Bake It Forward", I was actually preparing a basket of baked goods for a fundraiser at the time. Do you believe in Karma or just coincidence?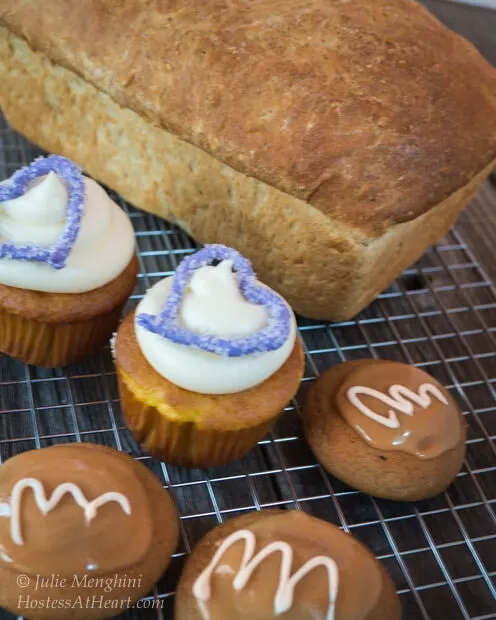 I was asked to participate in a fundraiser for a friend of ours that has been fighting for his life and livelihood since June. Baked goods, kitchen gadgets or a combination of the two make great gift or fundraiser ideas. Everyone likes to eat right?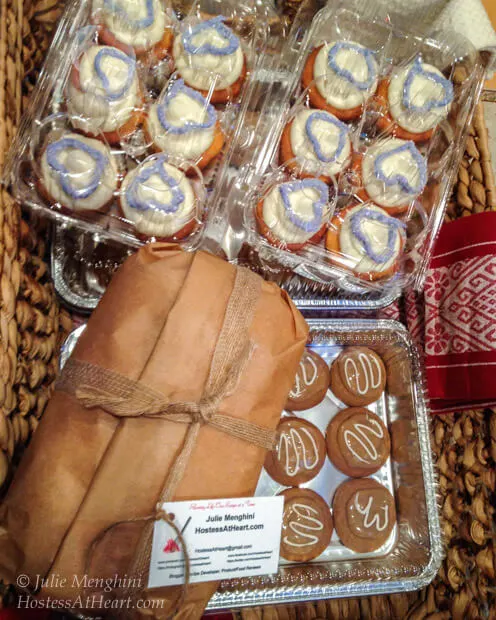 To put my contribution together, I bought a nice basket and filled it with a loaf of my Harvest Grains Bread, two dozen Spiced Coffee Cookies, and one dozen Lemon cupcakes with Blackberry filling. I added three dishtowels for a punch of color to my otherwise neutral-colored basket.
Next time I would bake a cookie that could be stacked. I like that each item is packaged separately so the person that got this basket could transport it and share it if they choose.
I love socializing over food, and cooking for friends and family is my way of letting them know how special they are. Baking or cooking is a wonderful way to help someone that needs it or just showing someone that you are thinking of them.
Right now, Food Network will donate $1.00 for each person that posts a picture with #BakeItForward to No Kid Hungry. If you are baking anyway, why not help someone less fortunate than us? Just click on the Food Network link above for a simple how to. They are also asking that we challenge a friend to do the same. I am nominating you my friend so get baking and feed a child.
I hope that this gives you gift ideas, and hope you have the opportunity to "Bake It Forward".