Countdown to 2017 is on! Today's recipes are for the Best Appetizers & Snacks featured on Hostess At Heart during 2016.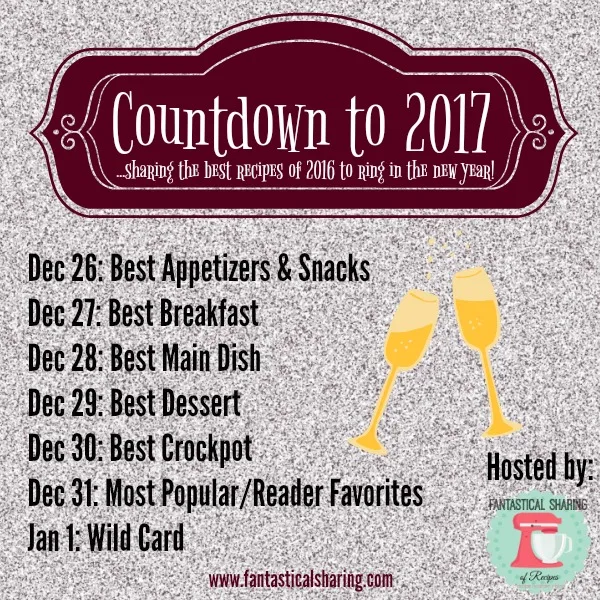 If you are over the age of 10 you're probably wondering where in the heck this year went? Having a blog allows me to look back a little bit and assures me that I was indeed present. With the end of the year, I'm participating in "Countdown to 2017".
Countdown to 2017, hosted by Sarah of Fantastical Sharing of Recipes, is a round-up of my best and/or favorite recipes posted in 2016 for a particular category on the specified days and then linked up to other blogs that are also participating.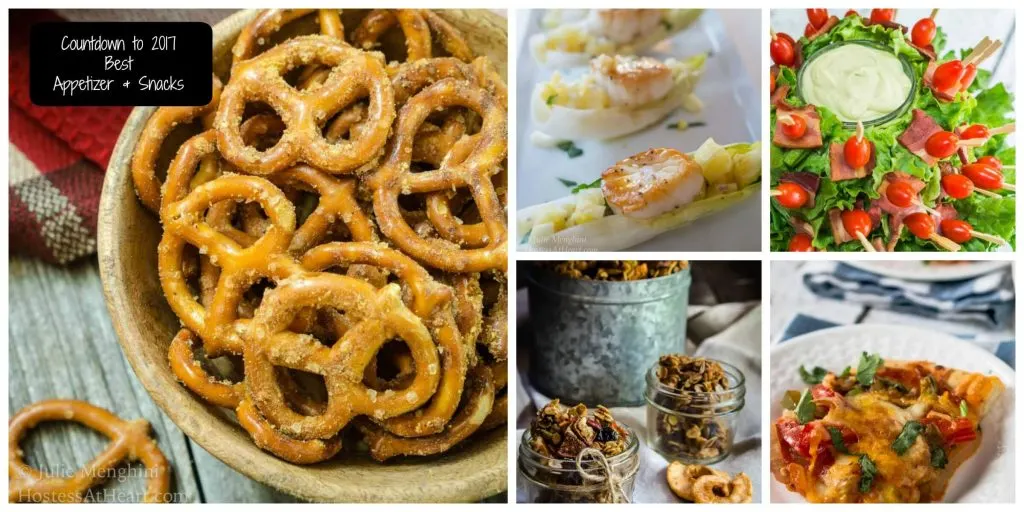 Today I'm sharing my Best Appetizers & Snacks. I've chosen them according to the love they were given by you! This is one of my favorite things to eat. Next year I'm going to post a lot more of them! If you have a favorite, please send it to me for a remake. I'd love to feature it!
My all time best appetizer is my Mexican Meatballs in Chipotle Sauce posted July 2, 2015.
I hope some of these were some of your favorites too. I can't wait to see what everyone else is bringing to this blog hop!
BEST APPETIZERS/SNACKS

Let's keep in touch! You can find me on Pinterest, Instagram, Facebook, and Twitter! Better yet, enter your email address in the box below and never miss a recipe!