Ceviche is a bright and flavorful dish that makes a show stopper appetizer or topping for a salad. Ceviche can be made from shrimp, firm fish or other forms of seafood. It's healthy and delicious.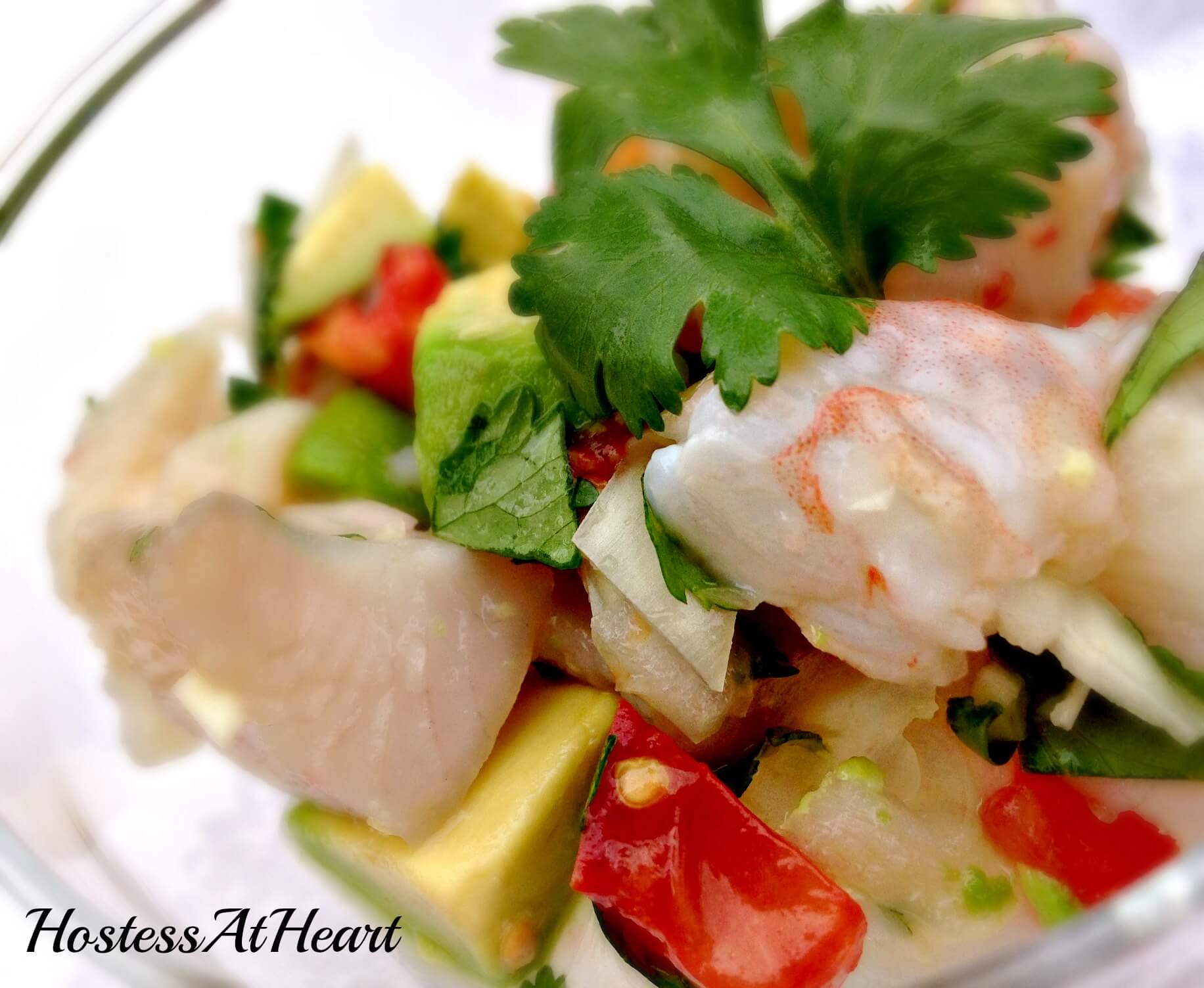 Last week we traveled to Florida for a week of rest and relaxation with a dash of friends and family. We had the most amazing time. I envy the fresh ingredients that Floridians have access to year around.
Once home, I was craving the fresh seafood that we had at several of our meals. My husband had worked all day, and I thought a nice relaxing evening with some great appetizers was just the ticket and fresh Ceviche was going to be the main attraction. Not only is it delicious, but it's healthy too!
John and I love Ceviche. Sometimes I'll whip up a batch on a warm summer day, and we'll call that lunch or dinner. Whenever we serve it to friends, they just love it. It looks a lot fancier than what it is.
There are a lot of recipes for Ceviche. One thing that they have in common, is that you use raw seafood which is actually cooked by using a citrus acid. This freaks some people out, but they don't ever question how delicious it is.
You can use all fish, shrimp, scallops, or even calamari. Make sure you use ingredients that are of a firm consistency. This will prevent your Ceviche from turning mushy before you serve it. You can also adjust the amount you make very easily. My recipe makes quite a bit.
For another great seafood appetizer, take a look at my Scallops with Pineapple Salsa.