Cinnamon Apple Baked Oatmeal is a easy to make breakfast that is healthy and delicious. Best of all, it will keep you feeling full all morning long.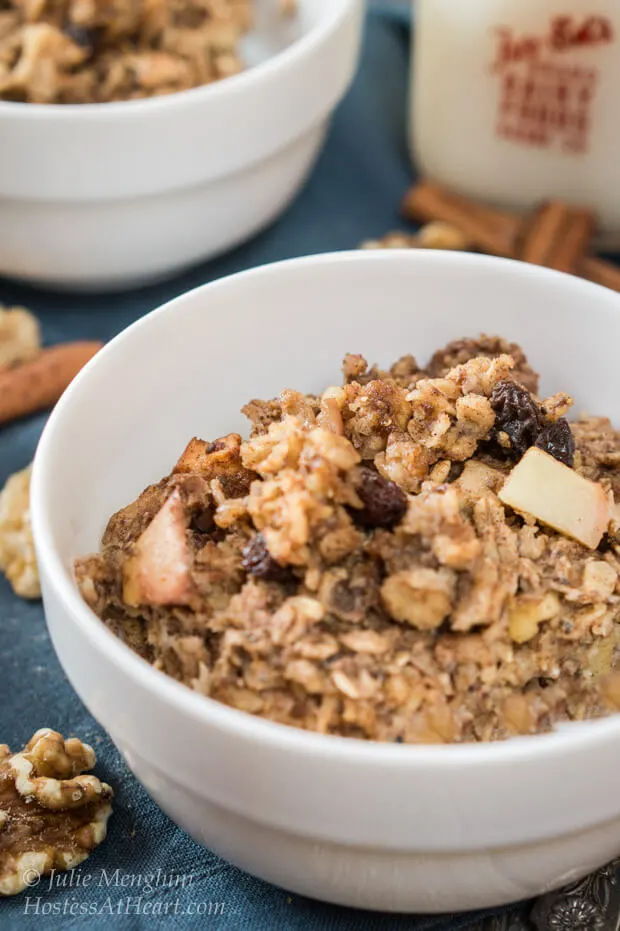 For so many years, I loved the holidays because I allowed myself to eat anything and everything in site. There was food everywhere I turned, including at home. I used my love of cooking to keep the goodies coming! I got myself in such a pickle when just cutting back didn't peel the weight off anymore. Dishes like this Cinnamon Apple Baked Oatmeal helps keep me on track all week long.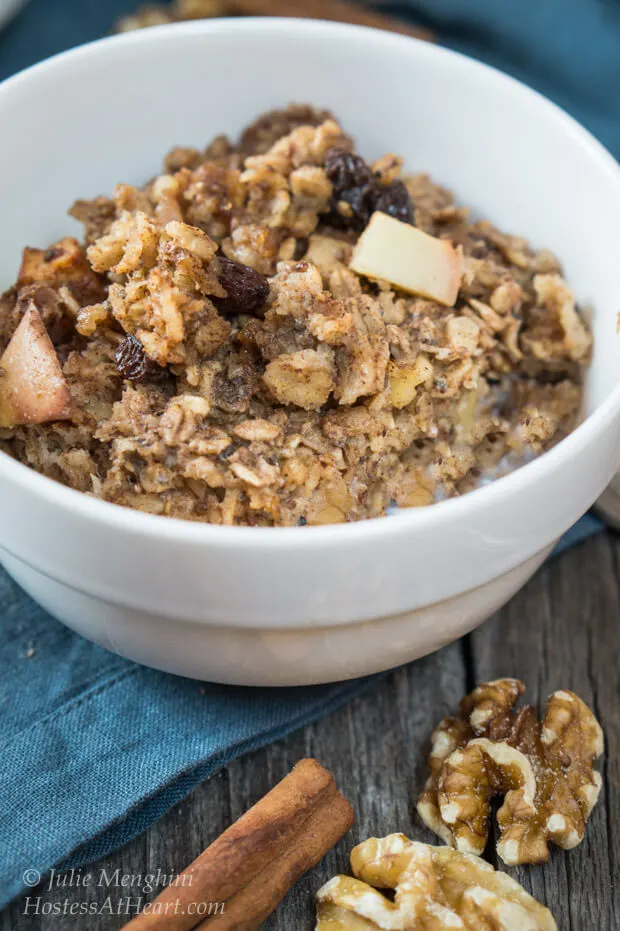 Nothing has changed regarding the availability of these goodies. What has changed is my approach to them. I watch my weight very closely leading up to and between the holidays. Proper nutrition is so important. Cinnamon Apple Baked Oatmeal starts my day out on the right foot.
Not long ago, I posted a recipe for Berry Nut Oatmeal. I have to tell you that I loved that dish so much that I couldn't wait to make another version. Even then I knew that I wanted to create a cinnamon apple version. I amped up the ingredients including good for you ground flax and chia seeds.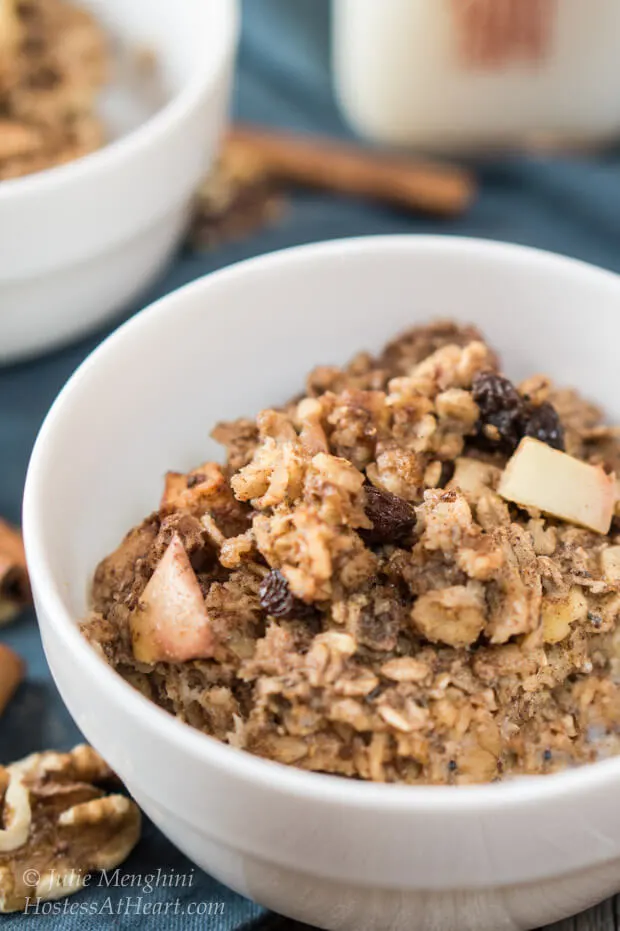 This is such a wholesome dish that will keep you satisfied all morning long. When you aren't hungry, you are more apt to avoid temptation. This recipe is also very versatile. You can customize it to your own tastes. What you don't need is processed white sugar and tons of fat. Two tablespoons of butter for 8 servings. What?????
The consistency of this dish is like bread pudding. It is thick and flavorful without being too dense. It reheats perfectly in the microwave. I added just a drizzle of almond milk after I warmed it up. You could also freeze this in individual servings for a grab and go breakfast or a comforting breakfast on a cool morning.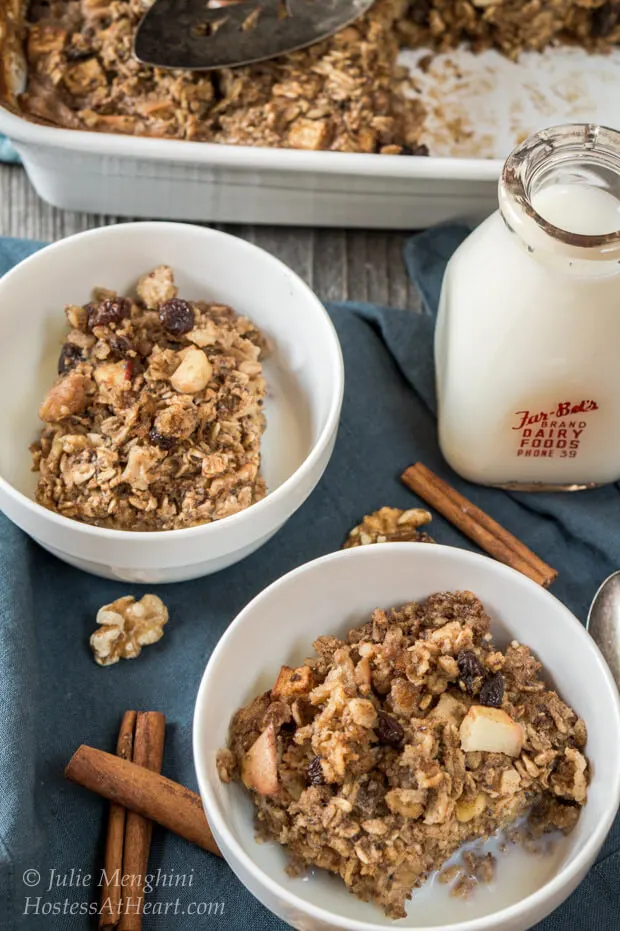 Don't have time to make it now?

Pin it

for later!
They say breakfast is the most important meal of the day. They aren't lying. If you start off on the right foot it is so much easier to continue that momentum or as I say, not "blowing it". If you do, a breakfast like this the next morning helps you get back on track. You don't have to wait until next Monday to make you next commitment to taking care of yourself.
Here are a few more oatmeal recipes that we love!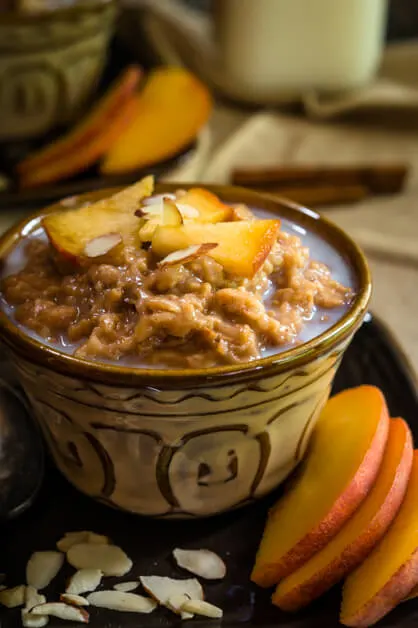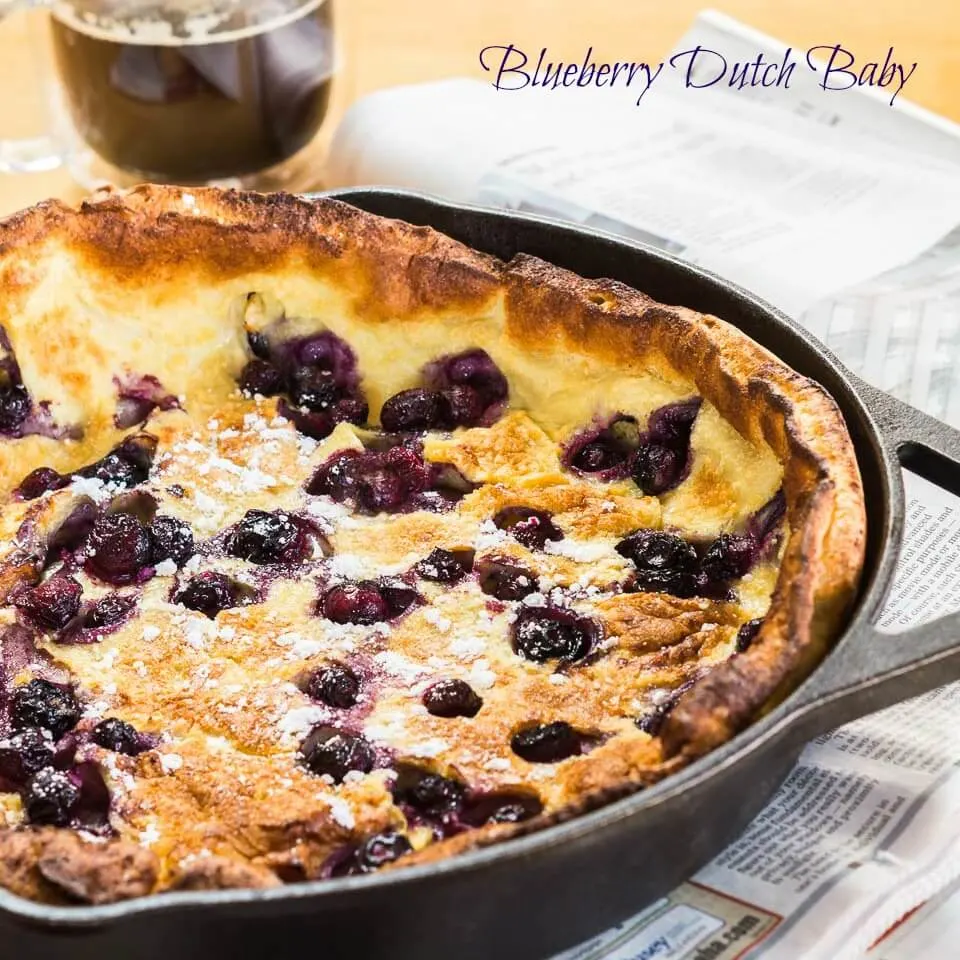 Let's keep in touch! You can find me on Pinterest, Instagram, Facebook, Twitter, and YouTube! Better yet, enter your email address in the box below and never miss a recipe!