Roasted Corn and Bacon Casserole is so delicious and quick to put together! Every bite tastes just like the best parts of summer but this version can be made any time of year.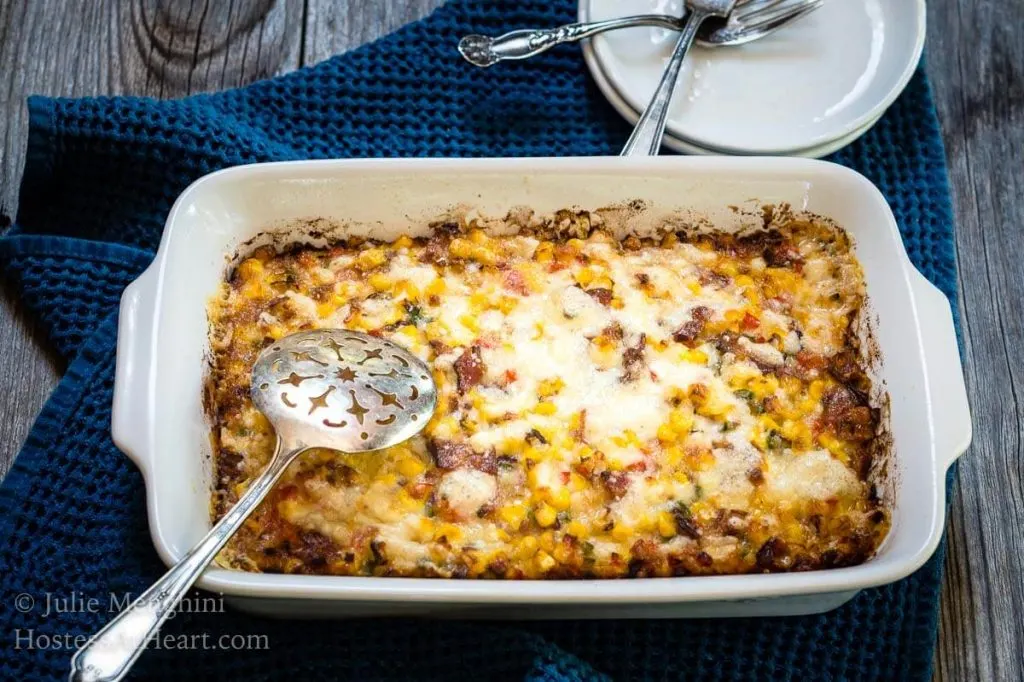 This dish tastes like summer but using fresh or frozen corn makes this Roasted Corn and Bacon Casserole quick to put together and easy to make any time of year.
I just love summer, and it's truly summer once our farm stands are in place and loaded with all of my favorite produce, especially fresh corn on the cob.
Back to school means that the neighbors get together for our back-to-school potluck dinner. It also coincided with "Bacon Lover's Day" so I just had to combine both into my dish.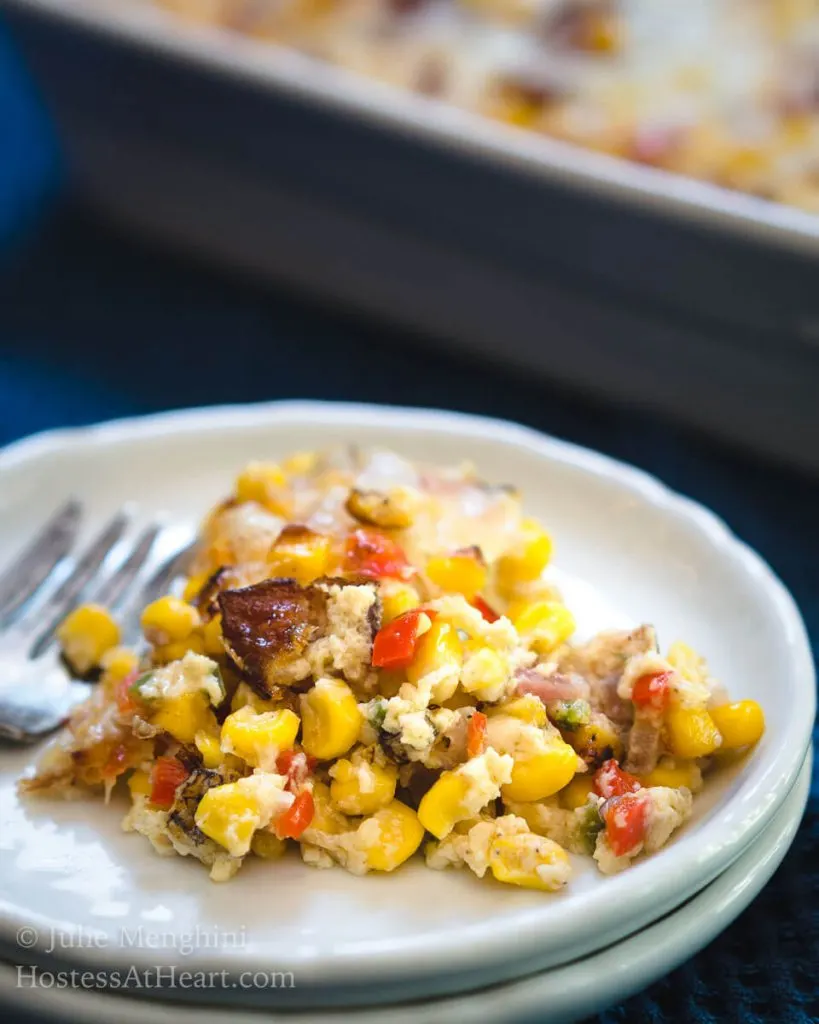 What's Grand Cru cheese?
In addition to including some fresh produce, I used Grand Cru cheese. Grand Cru is Wisconsin's version of Gruyere.
Gruyere is a hard cheese that originated in Gruyères Switzerland. Either of these cheeses is great in baking and fondue.
I believe that Grand Cru is a little milder and definitely less expensive. We loved it when I used it in my Hatch Chile & Bacon Mac and Cheese.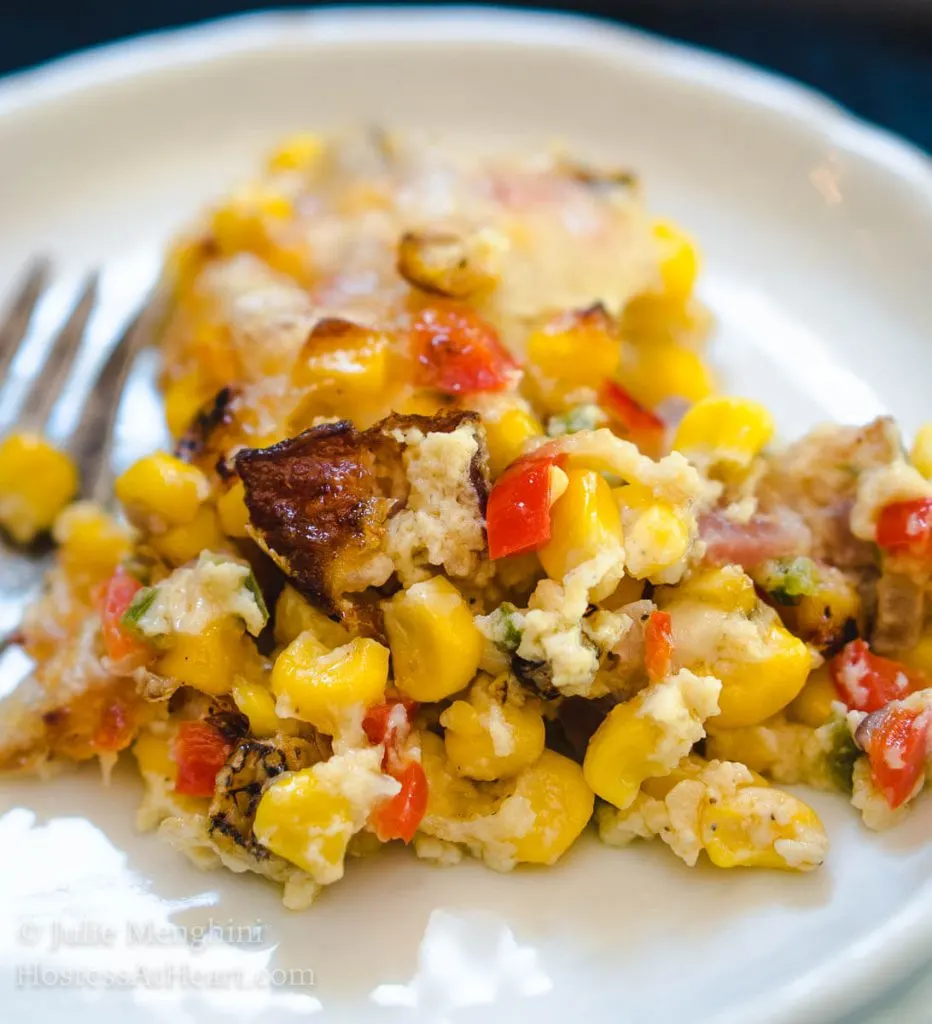 I also used frozen roasted corn. You could roast your own corn for this dish but by using frozen, it is still delicious and can be made any time of year.
Combining the sweetness of the corn with the nuttiness of the cheese and saltiness of the bacon is what dreams and unicorns are made of.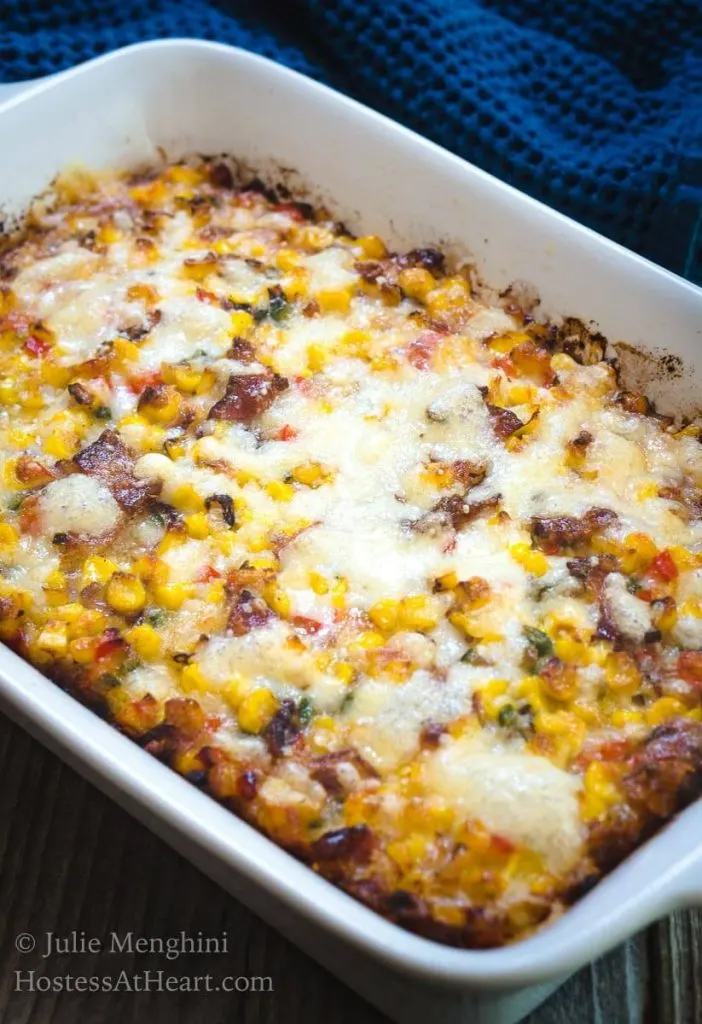 Pin it now!

Roasted Corn and Bacon Casserole was the perfect side dish and it was so easy to make and take. I'll definitely be making it regularly!
Need some more recipes to celebrate "Bacon Lover's Day"? Here are a couple of my favorites!