Crave American Kitchen in Omaha Midtown is a full-service restaurant that doesn't disappoint. The food, drinks and service are amazing!
Even though I was given complimentary food and drinks, all opinions in this review are my own.
I belong to the Omaha Bloggers Network. We don't get together very often, so when something is going on, I try to make it. We have some great events, and Crave American Kitchen was one of them.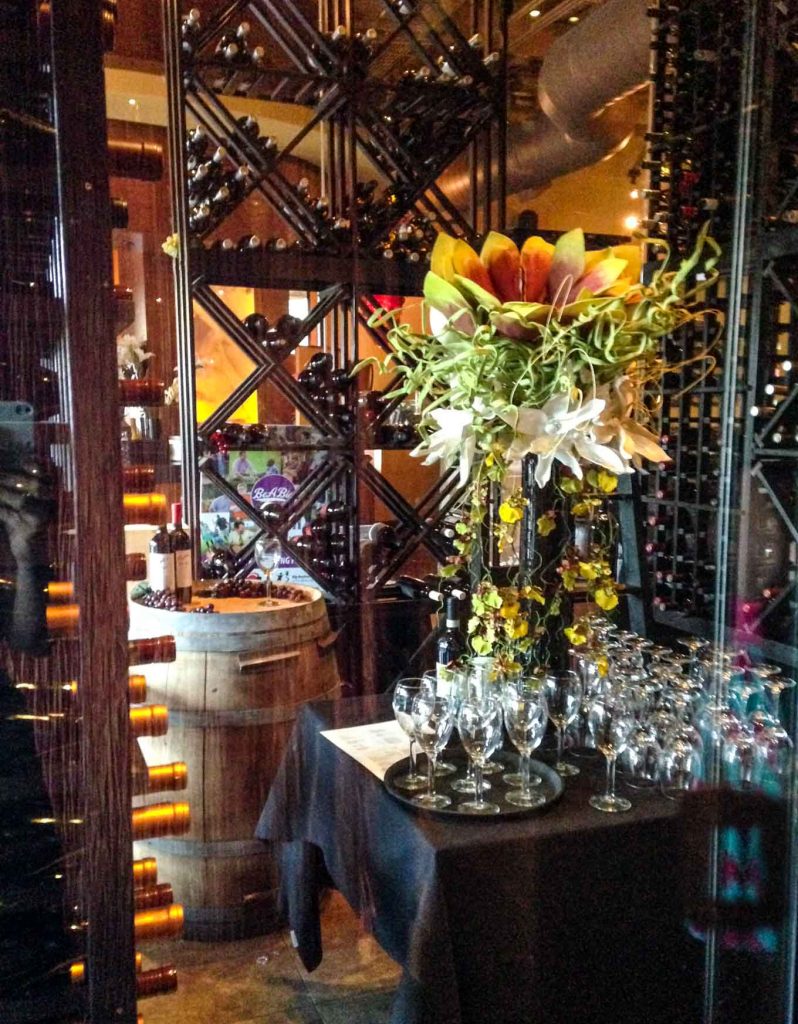 One of our members is Janelle Dangerfield. She's the brain and brawn behind the blog Bakes In Slippers. She's also the restaurant manager of Crave American Kitchen in Midtown Crossing here in Omaha. Crave is gearing up for Father's Day and Janelle gave us the opportunity to visit Crave and try some of their food and drinks. 
Omaha has some wonderful restaurants. If you don't have good food or service, you aren't going to last long. John and I had visited Crave several years ago after they opened, and weren't impressed. After learning that Crave has new owners and management, it was time to try them again.
I've got to say that there wasn't one thing that came out of that kitchen that I wouldn't love eating again. Their ingredients including seafood and certified Angus beef, are delivered fresh daily, and everything is made to order. The presentation was beautiful too. Let these photos speak for themselves!
They have vegetarian options and a gluten free menu. Their happy hour includes half price food and drinks. You don't need a reservation for the patio and it's a lot of fun watching people come and go in the Midtown Crossing area. The restaurant does take reservations for inside seating. There are a few reservations still available for Father's Day, and you can book on Open Table. Every Sunday they have brunch from 11 to 2.
This company gives back to their community. They have a campaign going to raise money for the Big Brothers Big Sisters program. They have discounts for the military, police officers, neighboring businesses and some local college employees too.
The Giveaway! We were given $25 gift cards to share and they are good at any Crave restaurant. Enter for your chance to win!
The winner will be selected randomly and announced on Facebook June 23. If you visit Crave in Omaha Midtown before July 31st they will give you 15% off your total food and drink bill just for mentioning this blog post.
Thank you Crave for an amazing night of food and entertainment and for supplying the gift card for this giveaway!
"I'll be back!"