This Crockpot Green Lentil Curry recipe has an earthiness from the curry and a sweetness from the tomato and is guaranteed to be a favorite in your home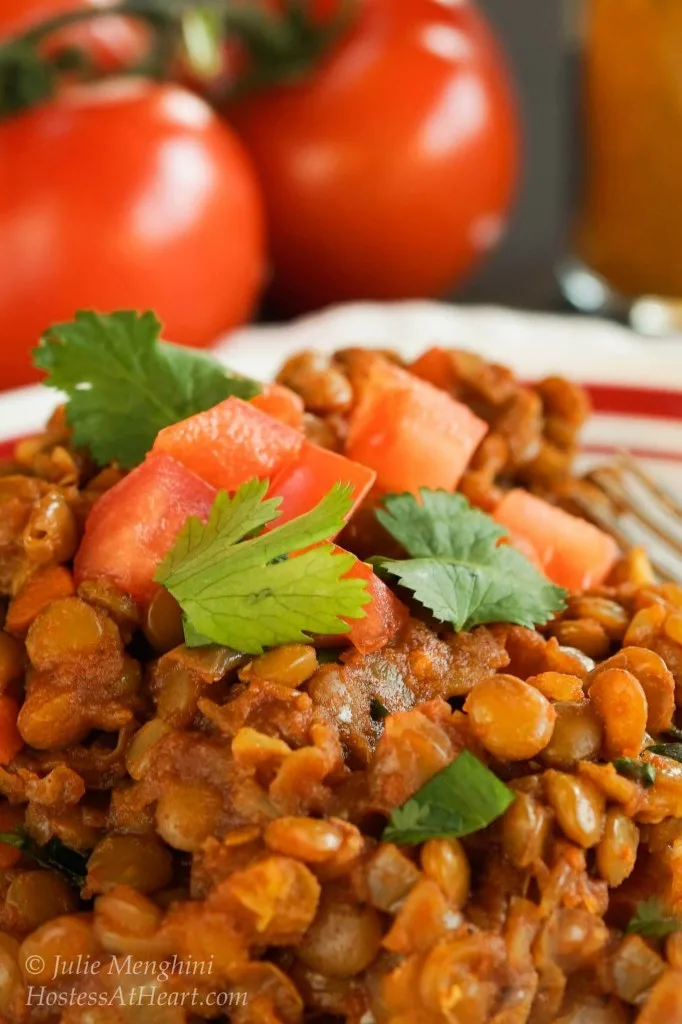 I've had a lot of firsts. By that, I mean that I am sticking to my resolution of trying new things. My resolutions don't include losing weight or to quit smoking because I don't need to do either. I quit smoking 16 years ago and lost 45 pounds over 3 years ago. By maintaining a balance, I have kept it off in a healthy way. Dishes like my Crockpot Green Lentil Curry is one of the delicious tools that I keep in my arsenal to keep me satisfied eating right.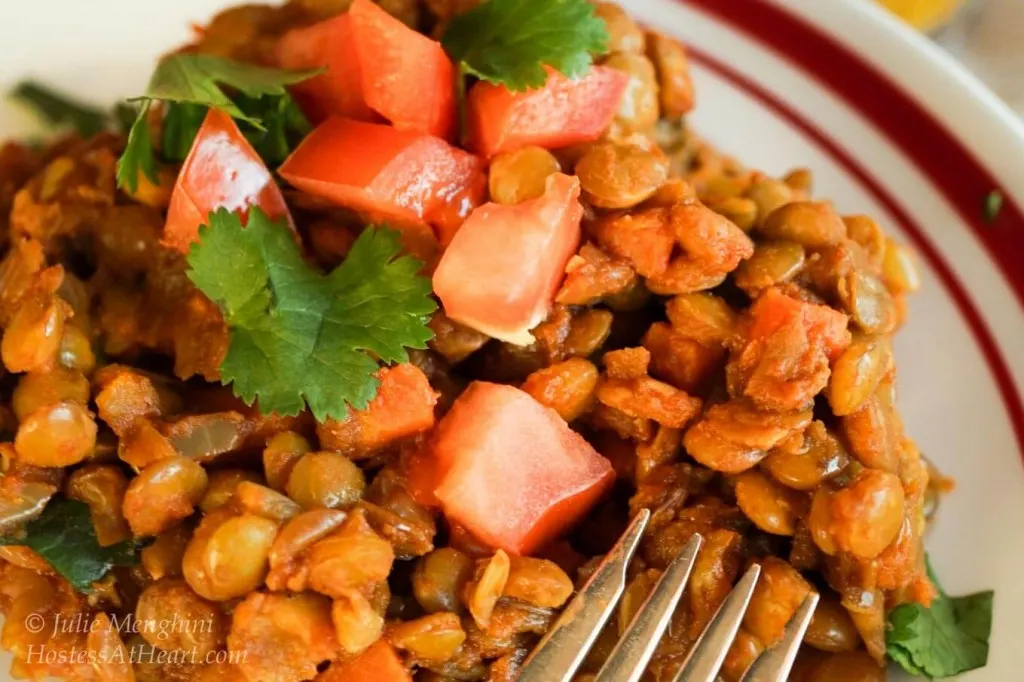 I don't make resolutions but love to push myself into trying new things. Both in the kitchen and the classroom. On my bucket list was to make Potato Gnocchi and Sourdough Bread and now I've knocked off another one on my list.
I've always wanted to learn more about cooking with curry, and I had yet to try lentils. My upbringing didn't include the foods generally made with the spices used to make these dishes, so I wasn't really sure where to start.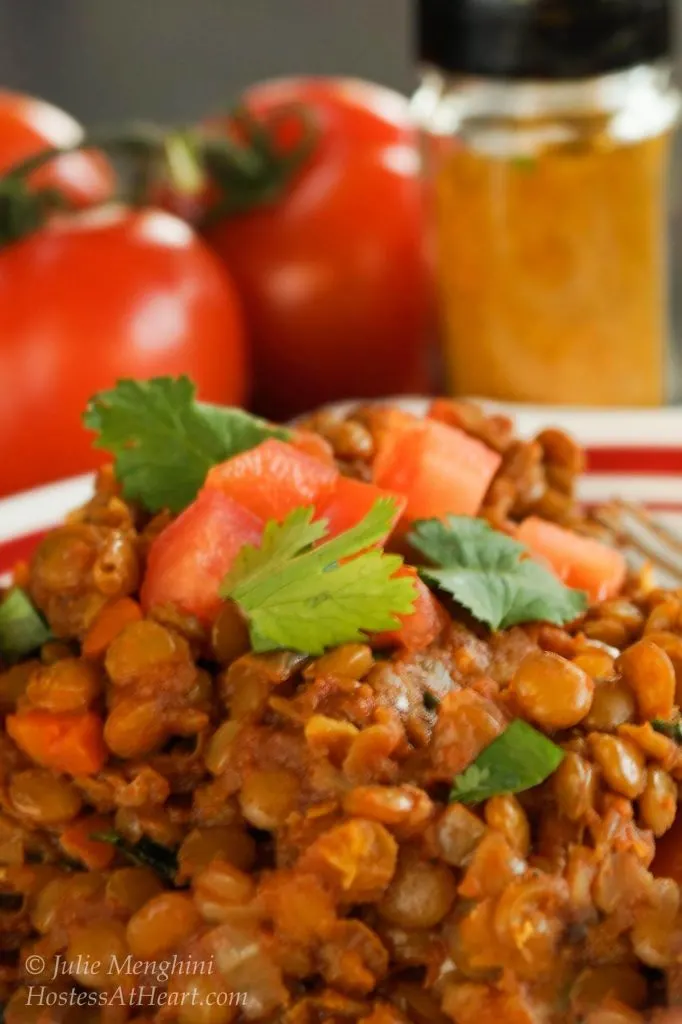 One amazing thing about being a food blogger is that you meet so many other foodies from all over the world. Many dishes are made similarly but spiced according to their culture. I learned that lentils regardless of where they come from are generally cooked simply without a ton of other ingredients. That's because they don't need them. They're delicious!
Don't have time to make it now?

Pin it

for later!
Lentils are actually a little bean. They are a high source of protein and are high in nutrients. This dish was delicious. The lentils were slightly sweet from the tomato paste, and there was an earthiness from the curry melange. Adding the cilantro at the end keeps this dish fresh and colorful. I could have served it by itself as a vegetarian dish, but I actually served it as a side dish with another recipe that I will share down the road. This dish was a home run.
I'm so glad that I ventured into the lentil and curry world with this Green Lentil Curry recipe because I'll be using lentils and making more curries in my future.
If you like warm and comforting recipes like this one, here are a few more that we love!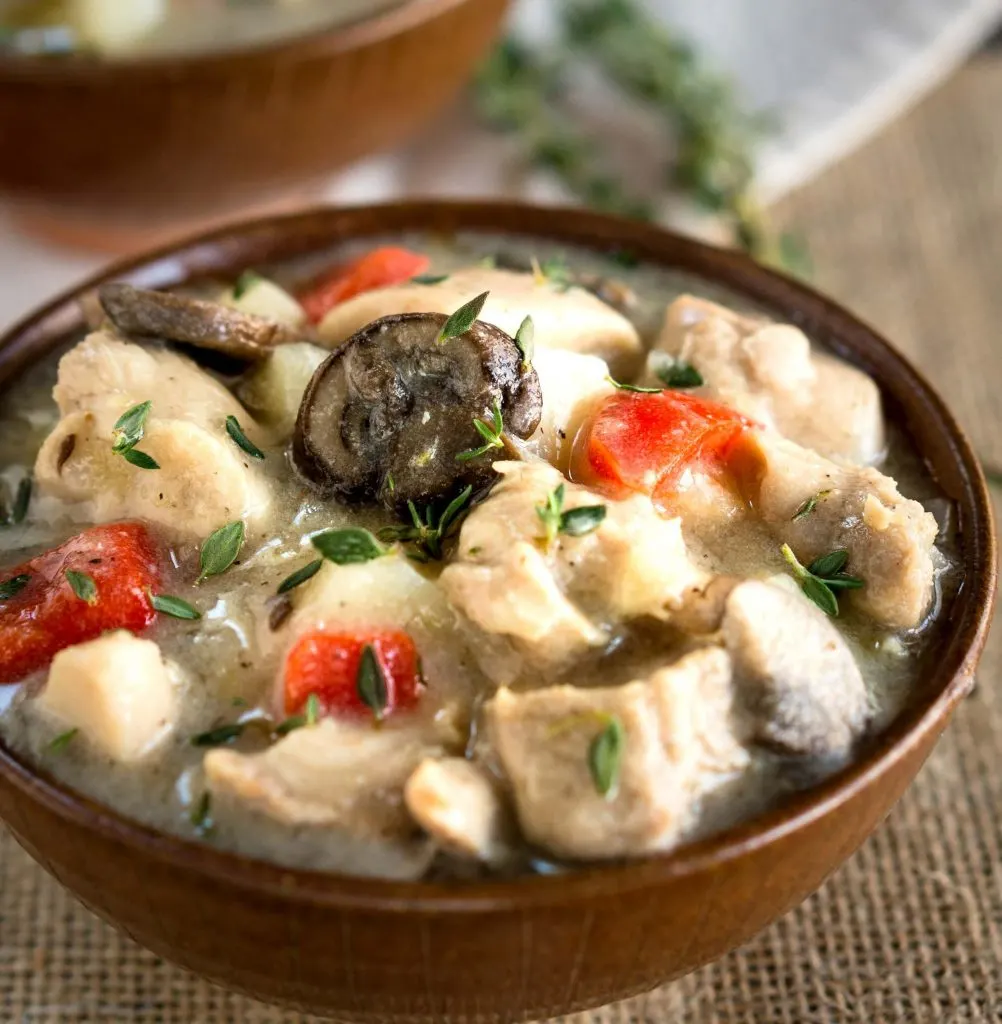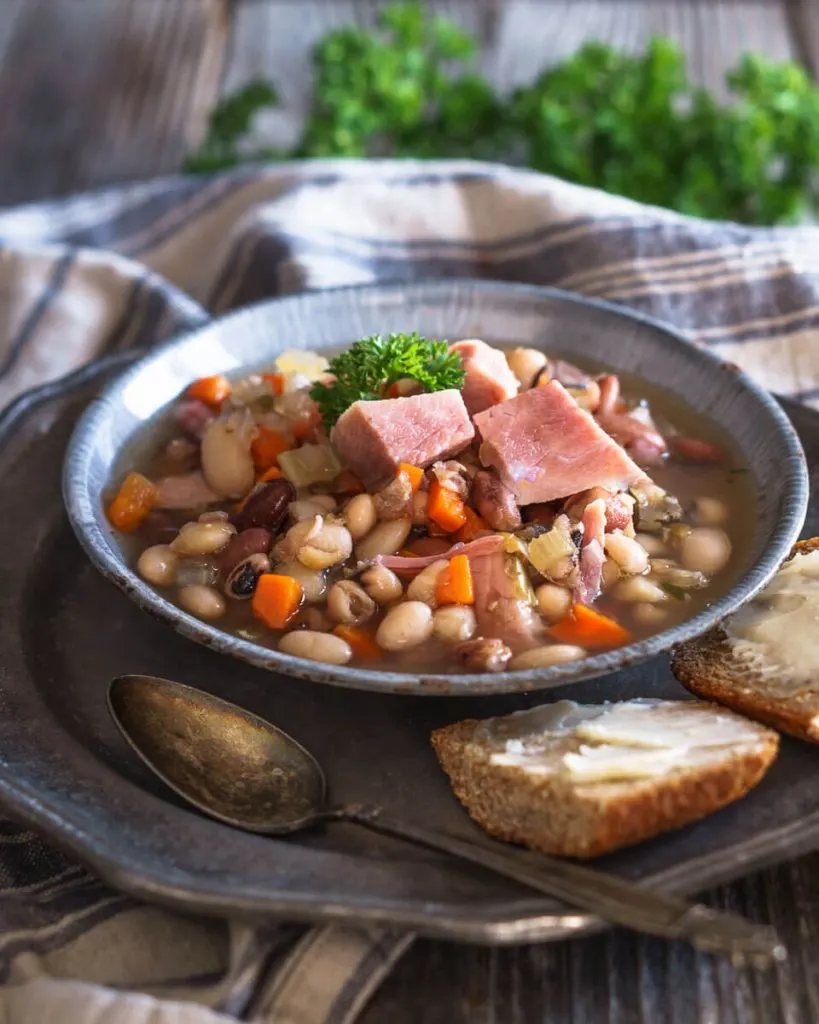 Let's keep in touch! You can find me on Pinterest, Instagram, Facebook, Twitter, and YouTube! Better yet, enter your email address in the box below and never miss a recipe!