A quick and easy way for Drying Herbs. Freshly dried herbs are the next best thing to fresh.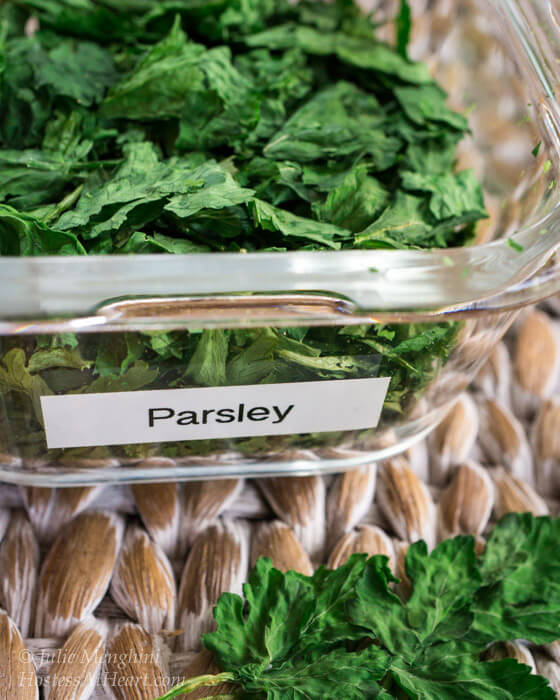 Today was the day that I officially gave up on my garden. The herbs are always the last to come out. They hang in there and even survive some pretty cool evenings. Drying herbs will guarantee you have fresh herb flavors all winter long.Freshly dried herbs are wonderful. When you open their container you can smell their savory aroma. You don't get that much with store bought. They are great in any dish that you would use fresh if you had them. The herbs that I grow and dry are parsley, rosemary and thyme, but you could do this with many others.
Drying Herbs
Freshly dried herbs are a great stand in for fresh during those winter months. When you dry them fresh, they taste fresh in your soups, stews and other dishes.
Ingredients
Fresh herbs such as parsley

rosemary and thyme
Instructions
Wash and drain fresh herbs.

Remove stems and place leaves on a paper towel. Cover with another paper towel, and microwave for 30 second intervals, until dried.

Lightly crush and store in an air tight container such as a ziplock bag or covered container.
This recipe was calculated using the exact brands and measurements I used to make this recipe. If you are following a strict diet please note changing anything will cause the nutritional info to change. My calculations are intended as a guide only.
It may take a little time, but it is worth it. You will thank yourself all winter!