Farm Fresh Eggs; Are they all they're cracked up to be? Eggs are eggs right?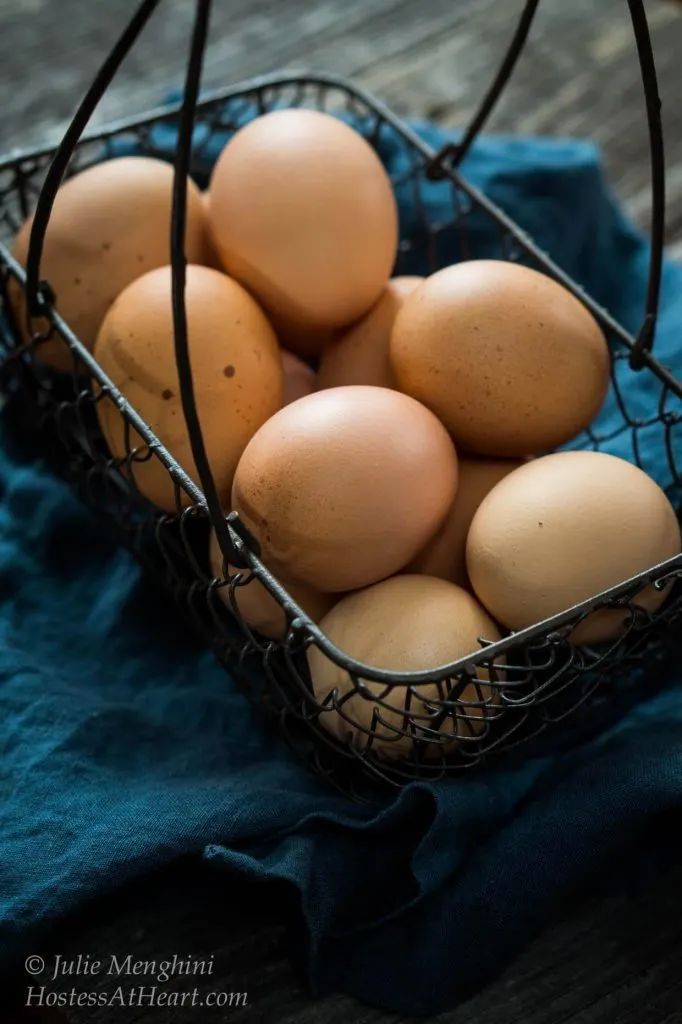 I was brought up in a rural community, and I often went with my grandmother out to a local farm to pick up a dozen eggs. We never even considered buying eggs at a grocery store. Farm Fresh Eggs were the only eggs we ever had.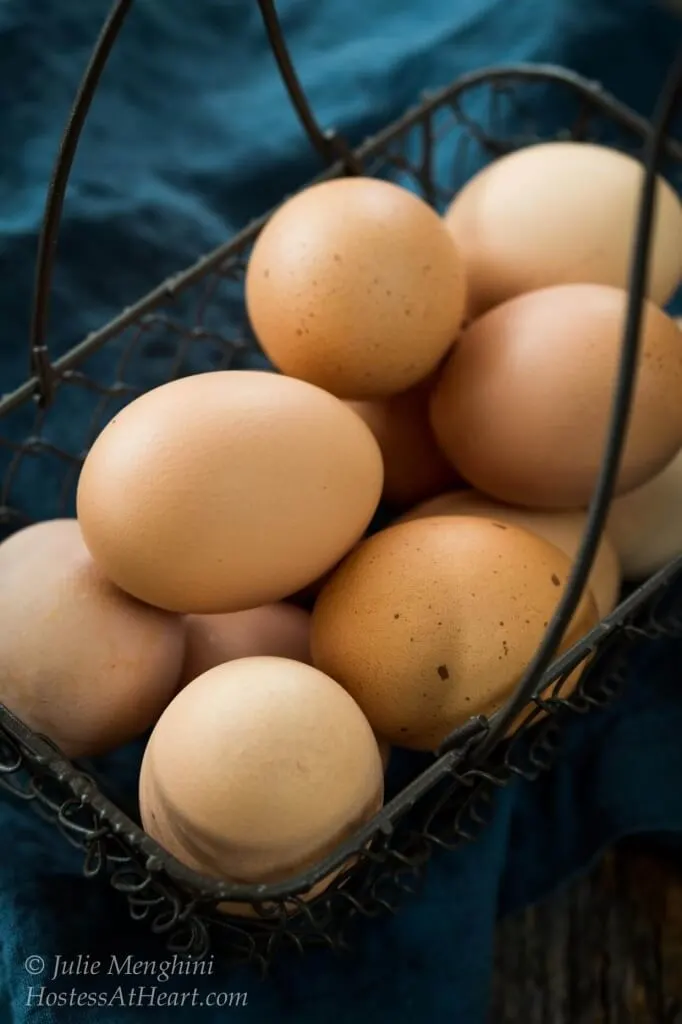 Over the years, I wondered why the color of egg yolks had changed, until I started buying fresh. The store bought eggs taste fine, and are sure convenient when you can grab a dozen with a quick trip to the store, so why go to the hassle of buying fresh? I decided to do a simple comparison. Now I am not trying to start a "free-range" war here so buy what ever you like.
I buy my eggs from Buffalo Creek Family Farms. I asked Matt Stukenholtz, the proprietor, if he would just tell me a little bit about their eggs. This is how Matt responded.
Our family has been raising chickens for several years now. One of the benefits of raising your own chickens is having great eggs whenever you want them. Our chickens are raised out on a pasture and are allowed to just be chickens. They scratch around in the pasture all day, they chase grasshoppers, and when they lay their eggs they proudly let everyone know by singing their egg laying song. My children and I will spend time just watching how the chickens interact with one another. This was a great opportunity to explain the term "pecking order" and see it in action. Then when it comes to the eggs, the eggs from chickens that have been raised this way have an amazing bright yellow color and that color will intensify throughout the season. Early Spring our eggs have this bright yellow color, as the chickens are eating more vegetation and insects, the eggs will become a darker yellow and almost appear to be a neon orange later in the summer. The combination of the rich flavor, the sight of the bright yellow yolks, and knowing how these chickens are raised makes eating these eggs a flavorful and fulfilling experience."
I decided to do a comparison, egg to egg. I bought grade A "cage free" eggs, that have a good reputation for quality, at the grocery store. I boiled both eggs at the same time together in the same pan. I cooled them the same and peeled them at the same time. The store eggs were harder to peel and the whites stuck to their shell. The farm egg yolks were a brilliant yellow color compared to the store eggs, and the biggest difference was the store egg yolk was much drier.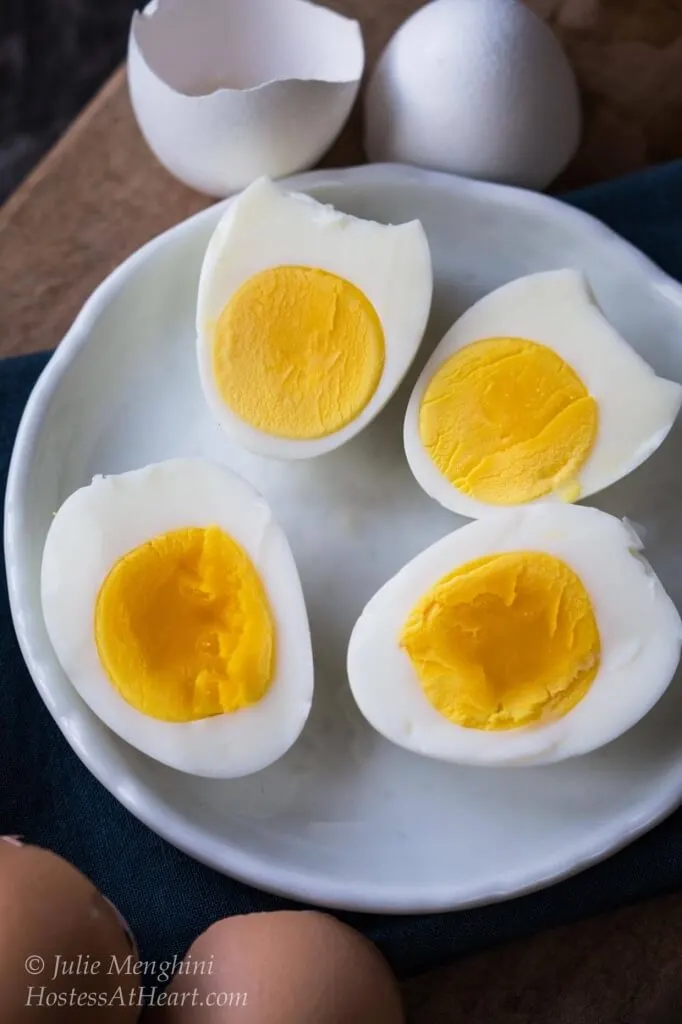 A testament to this statement is to just look at my Pineapple Cream Meringue Tart. I haven't adjusted the color of this filling, and the canned pineapple wasn't that beautiful yellow color. Once I added the egg yolks, the color was just gorgeous.
I'm fortunate to have access to such great farm fresh eggs. If you are from the Omaha metro area, you can order eggs from Matt at Buffalo Creek Family Farms by emailing him at buffalocreekfamilyfarms gmail.com (@sign not inserted to reduce spam). This is not a sponsored post. I would gladly pay more than I do for these beautiful fresh eggs.