Honey nut popcorn with bacon is the perfect snack. It's smokey, crunchy, slightly sweet and salty, and totally addictive! It takes snacking to a whole new level!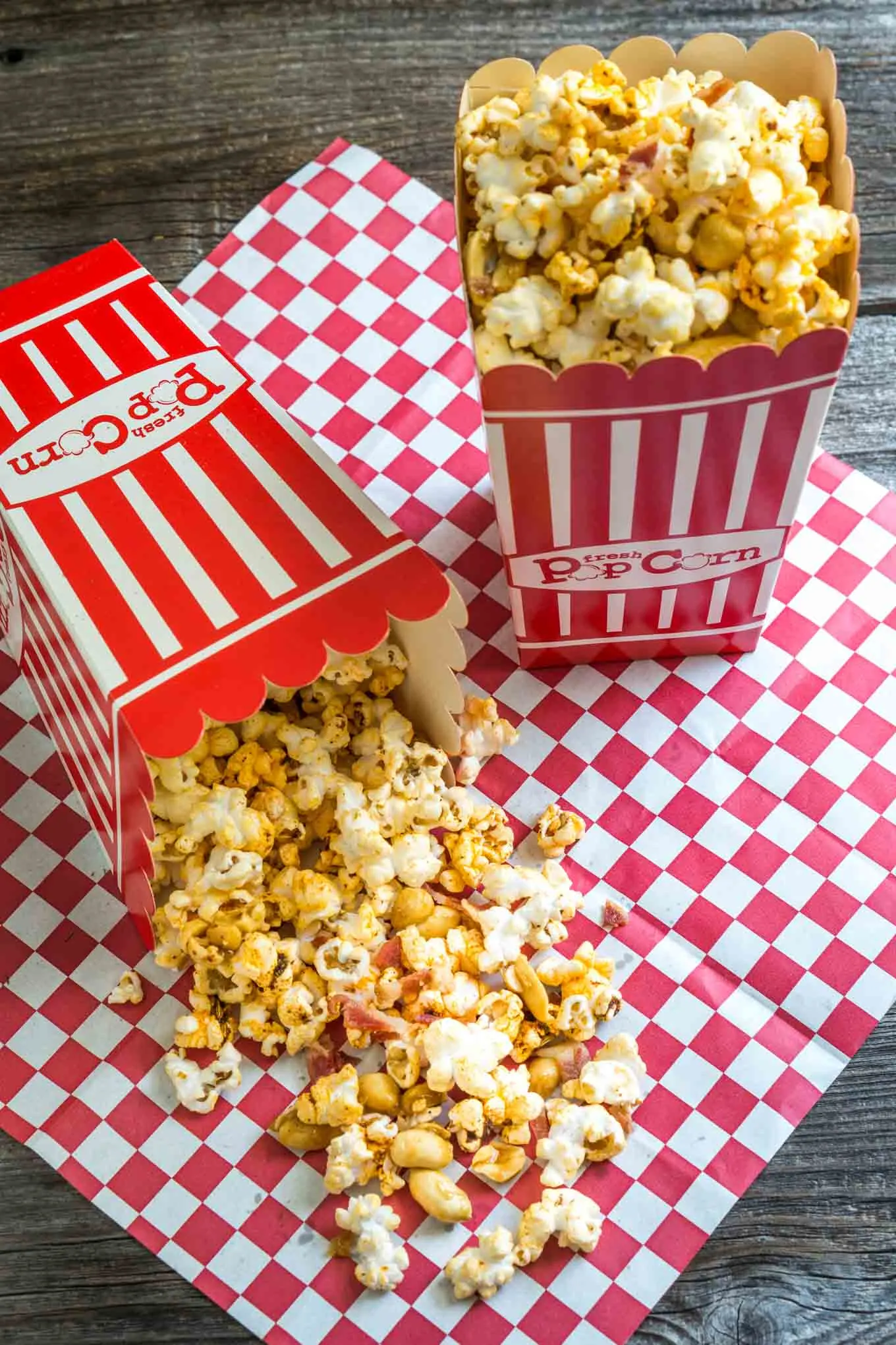 As much as John and I love cooking together, we usually go out on the weekends. On one of our recent trips downtown, we stopped at a place that has very eclectic food.
While we waited for our food, we had some of the most amazing popcorn we've ever eaten. They didn't share their recipe, but I got out my phone and started typing everything that I could see and taste.
To tell you the truth, I can't even remember what it tastes like now, but I'm sure happy with my Honey Nut Popcorn with Bacon.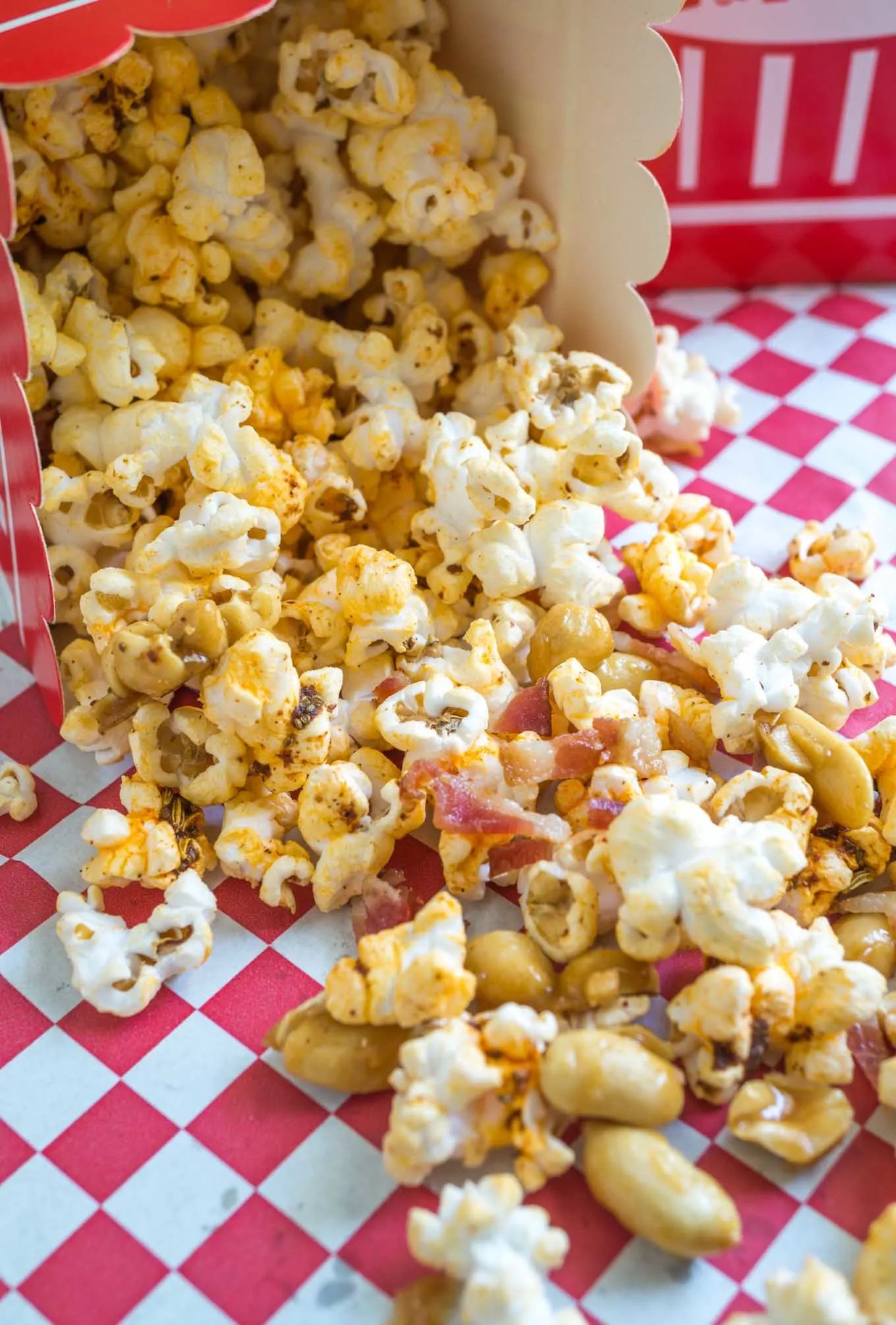 I'm pretty sure that it was all savory and didn't have the honey nuts in it. If it didn't, they should add them. They're so good with all of the savory flavors going on here.
I got the idea for making the honey nuts when I saw these amazing Maple Sesame Almonds on my friend Demeter's blog The Beaming Baker. Demeter develops recipes that are gluten-free, vegetarian & vegan and she makes it look so easy to maintain that lifestyle. I used her method for the honey nuts.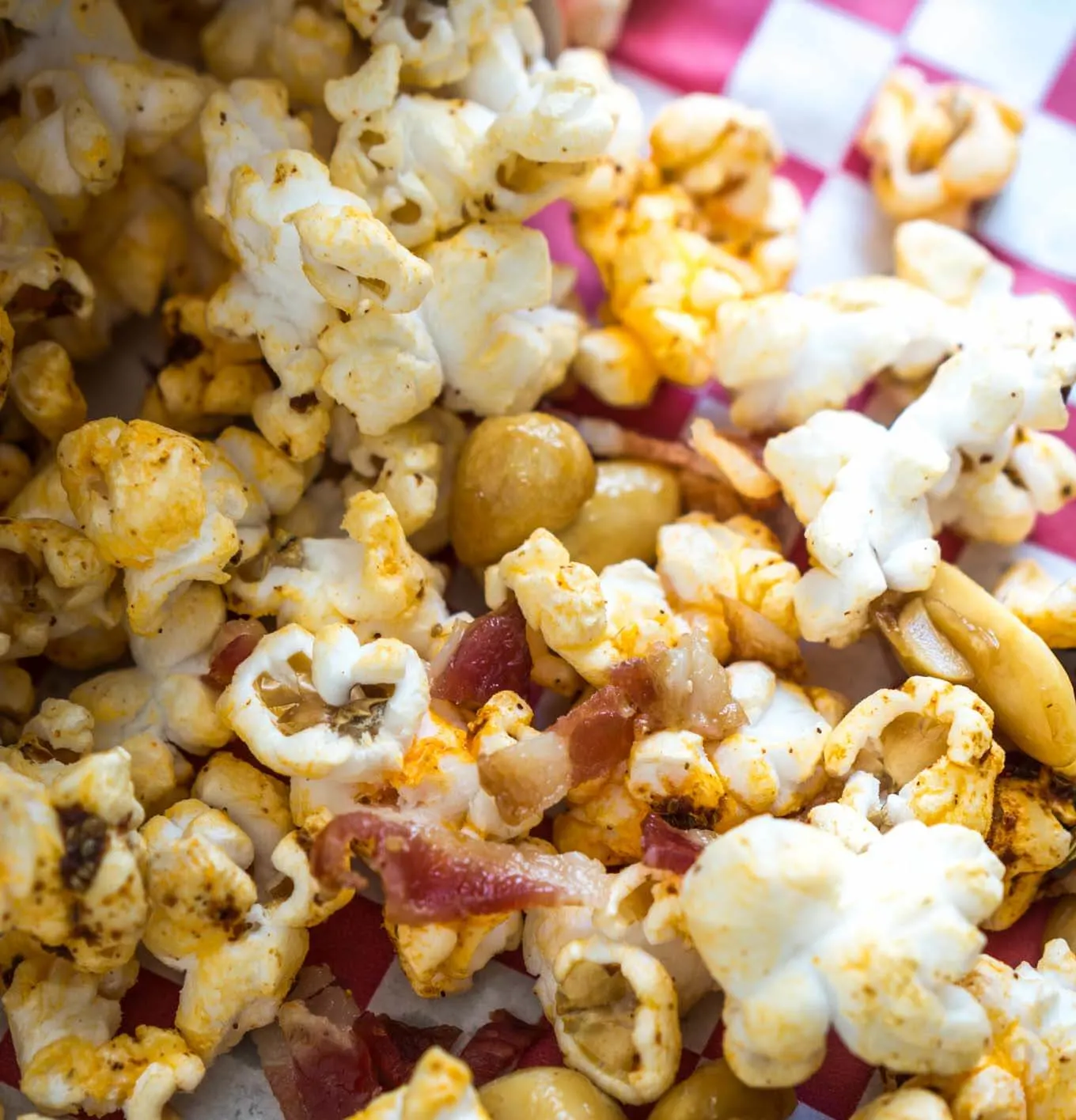 This popcorn would be perfect for a football party. You better make a ton of this bacon popcorn recipe because it has a way of disappearing quickly.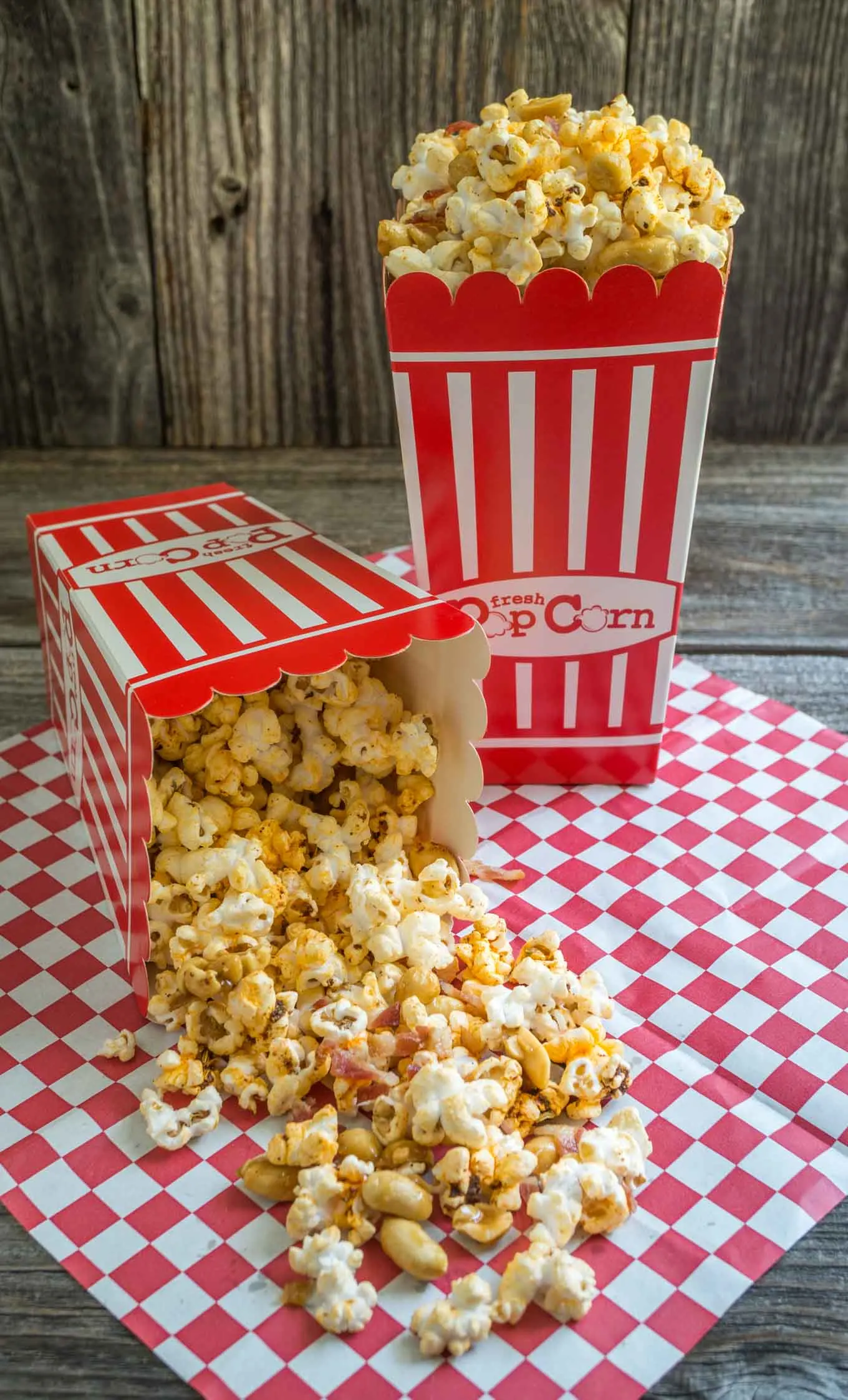 I love popcorn recipes and am a total snacker. Here are a couple other great snacks that are totally addictive!
Let's keep in touch! You can find me on Pinterest, Instagram, Facebook, and Twitter! Better yet, enter your email address in the box below and never miss a recipe!