Mixed Green Salad with Fig, Prosciutto, Walnut and, Parmesan is neither boring or high in calories. It looks complicated but it's not!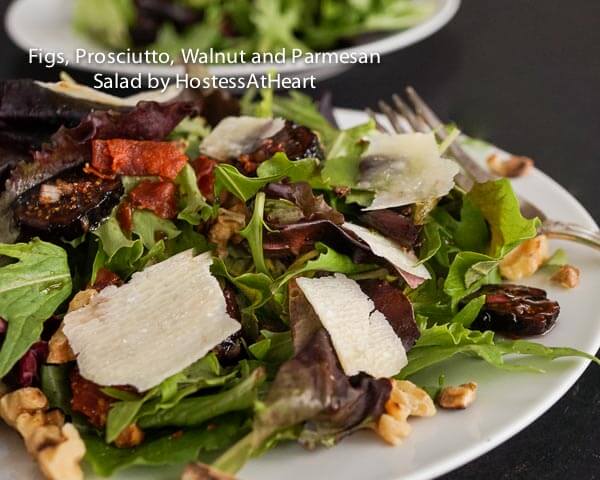 A lot of people are making new year's resolutions right now. Me personally just have a food hangover. If I overdo it on not so good food, I actually crave healthier fare like this Mixed Green Salad with Fig, Prosciutto, Walnut, and Parmesan.
I enjoy salads as long as they aren't boring or contain a full days calorie quota. I used to order salads in restaurants thinking that I was making a better choice for my health. Some of my favorites had more than 1200 calories each!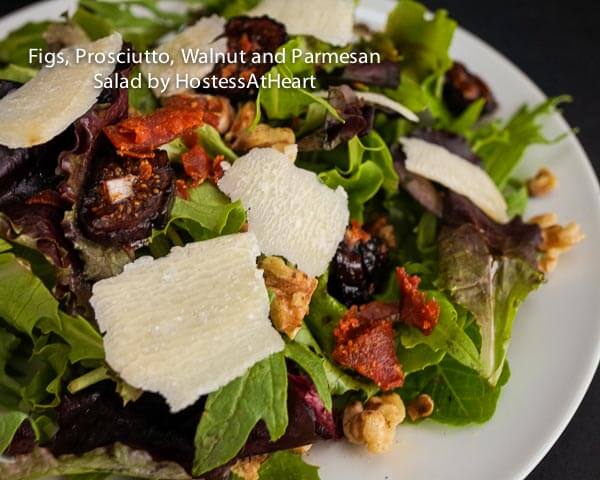 This salad is neither boring or high in calories. I love the contrast of the sweet figs with the roasted walnuts, crispy savory prosciutto, and salty parmesan. It has a drizzle of a simple vinaigrette that sets everything together. You could definitely eat this salad as a main dish or serve it as a side salad with some roasted chicken which is what I did.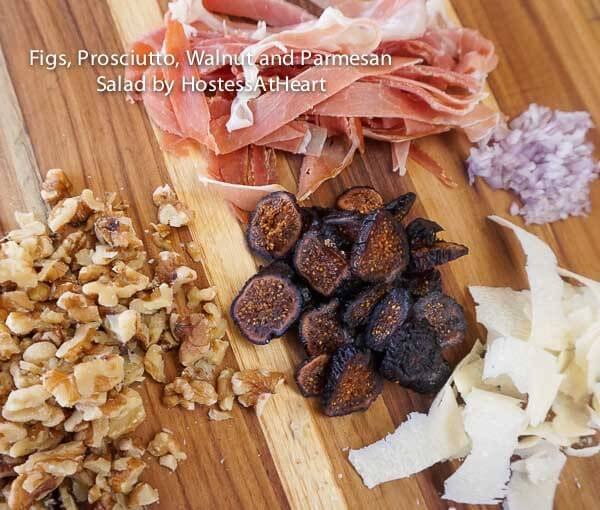 Once all of your ingredients are prepped, this salad is so easy to put together. I actually kept the ingredients in separate containers and put it together right before I served it. It's also a great way to serve up something a bit more special for guests. It looks complicated, but it's not.
Don't have time to make it now?

Pin it

for later!
Give me a great salad any day. I crave them! This is one great salad and here are a few more that we love!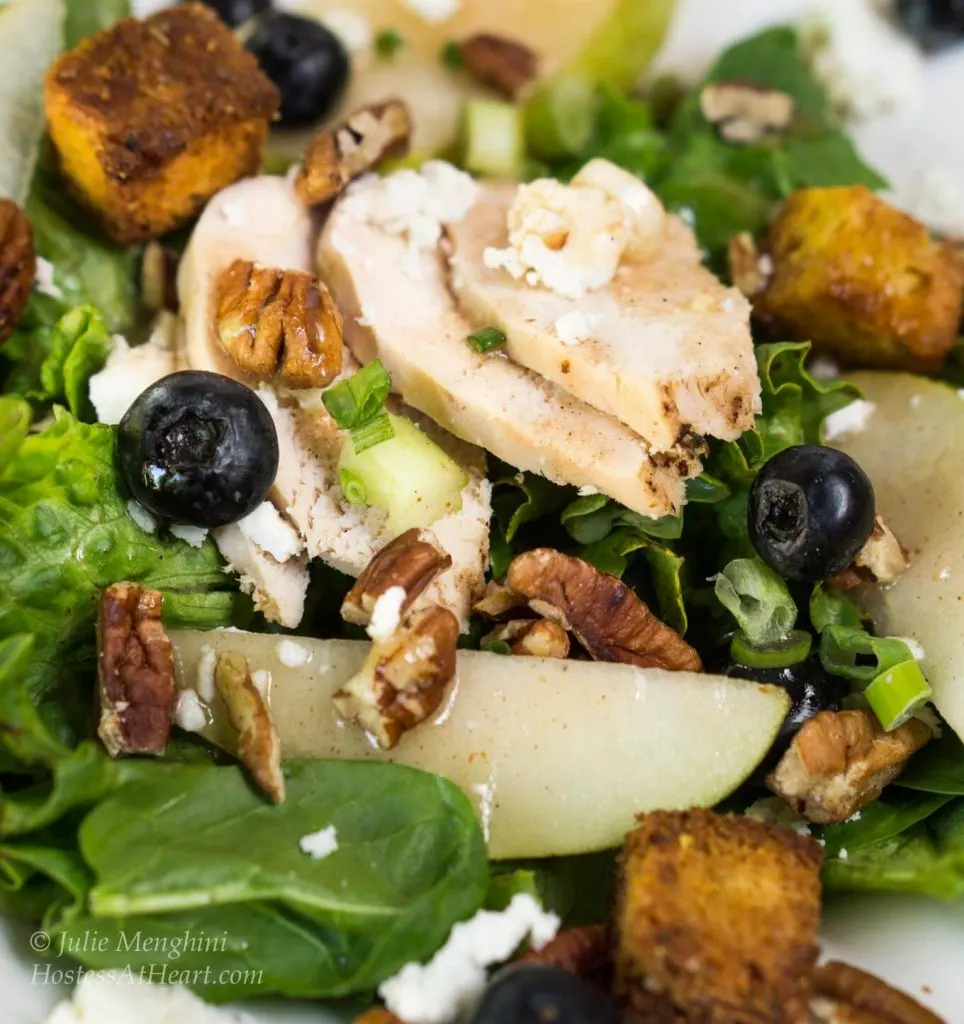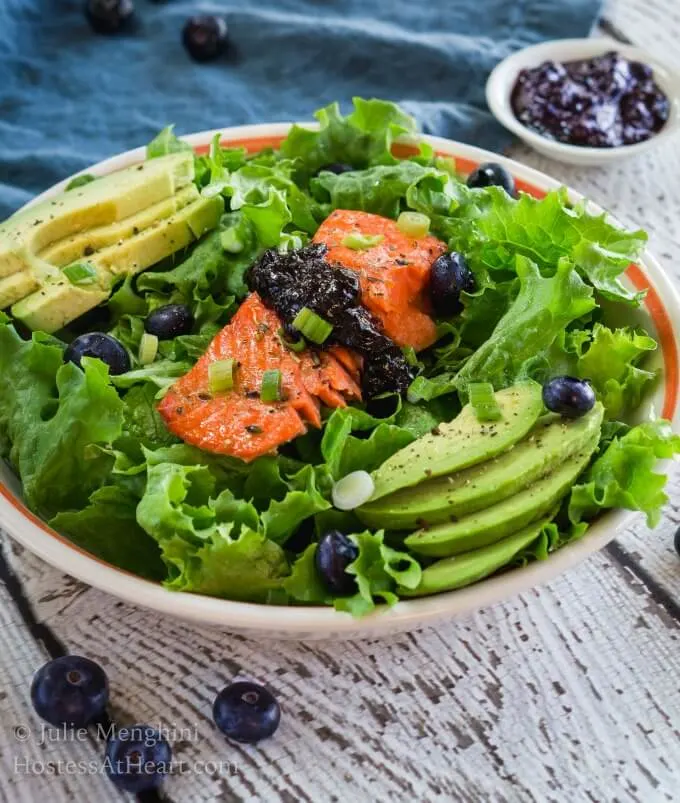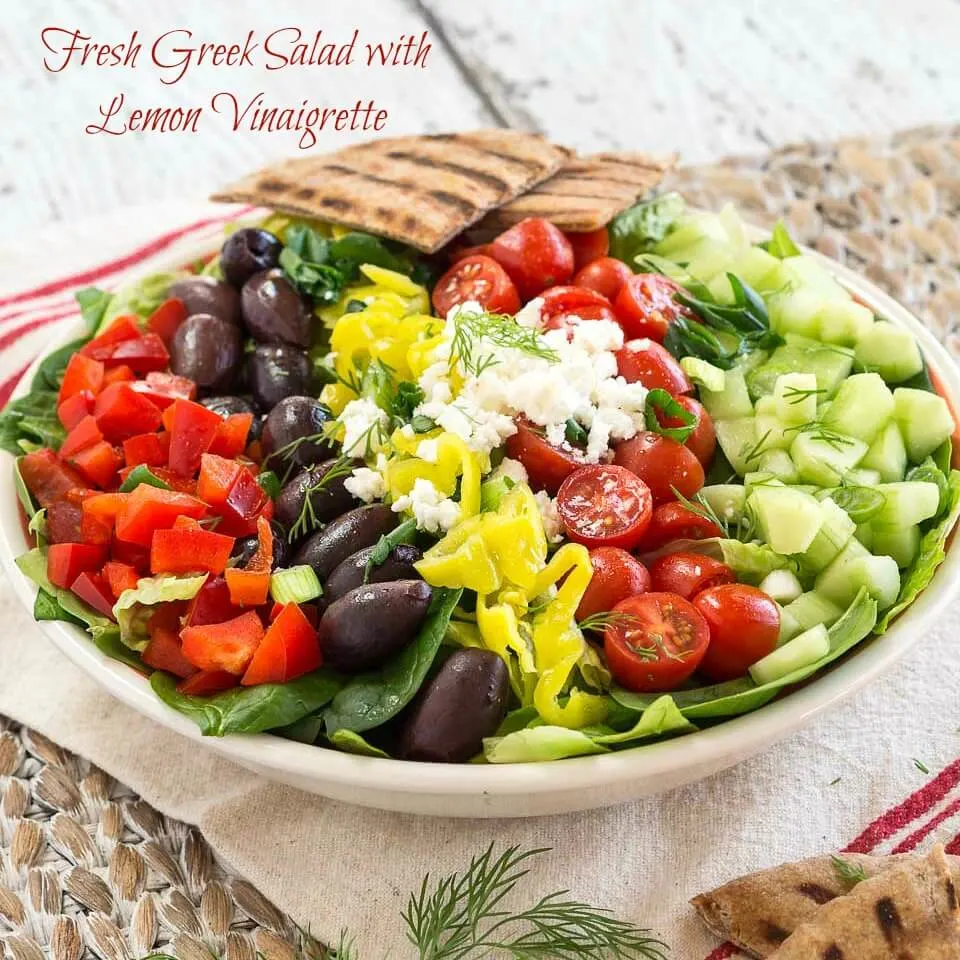 I have several great salads on my blog and hope that you can find one that looks great to you. What is your favorite salad? I'm always looking for inspiration so hope you'll share.
Let's keep in touch! You can find me on Pinterest, Instagram, Facebook, Twitter, and YouTube! Better yet, enter your email address in the box below and never miss a recipe!