Kate Lebo, author of "Pie School" says "it's just pie". "It may not look the best but it's going to taste good" Just have fun!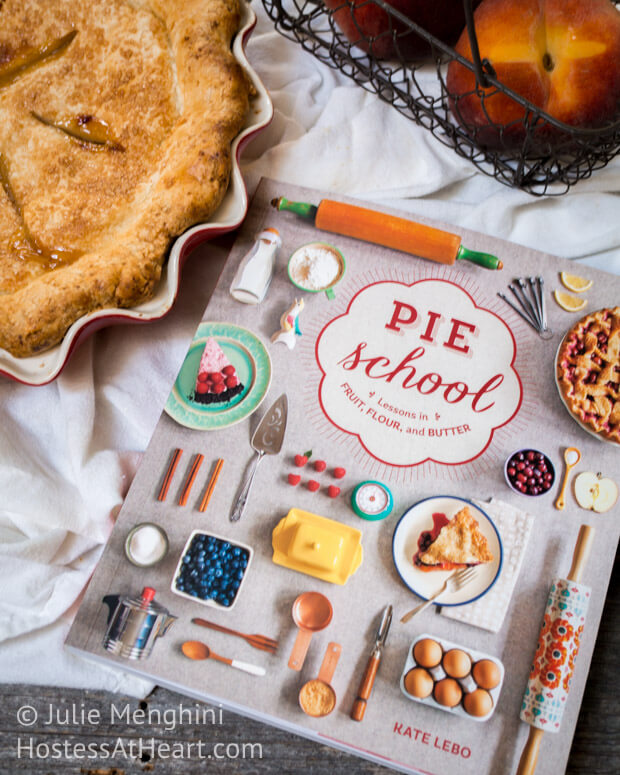 I often say that I wish I would have known more about opportunities in food when I was young. I worked in a local cafe and Dairy Queen, but had no interest in a career as a waitress, chef, or line cook. But a pastry chef or a baker? I would have loved that!
John just casually mentioned that a friend of his was having a class on baking pies in his home, and had another opening. I think I scared the poor boy with my enthusiasm and told him to get my name in. It paid off, I got the opening!
Who is Kate Lebo?
Kate Lebo was the instructor of our class. Kate is the author of Pie School: Lessons in Fruit, Flour, and Butter. She has family in Omaha and was visiting after judging pie at the Iowa State Fair. She was such a wonderful teacher. Her attitude was "it's just pie". "It may not look the best but it's going to taste good". I learned so much from this class. Another great thing is she didn't flunk any of us!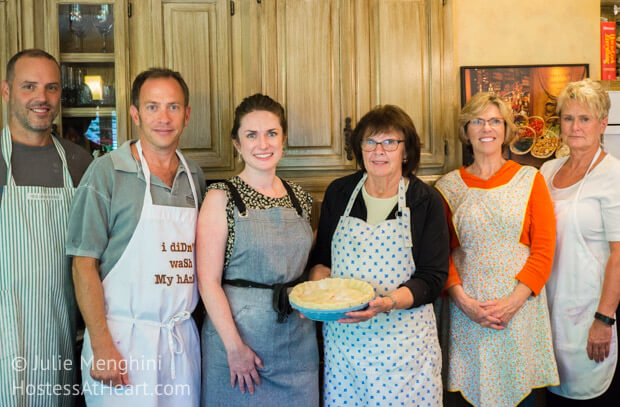 Our only homework was to teach someone else to make a pie. It is very difficult to read or watch pie instructions and be able to do it. It's one of those things that you have to feel. It is an art that is disappearing. That being said, her book is wonderful. It is entertaining and instructional.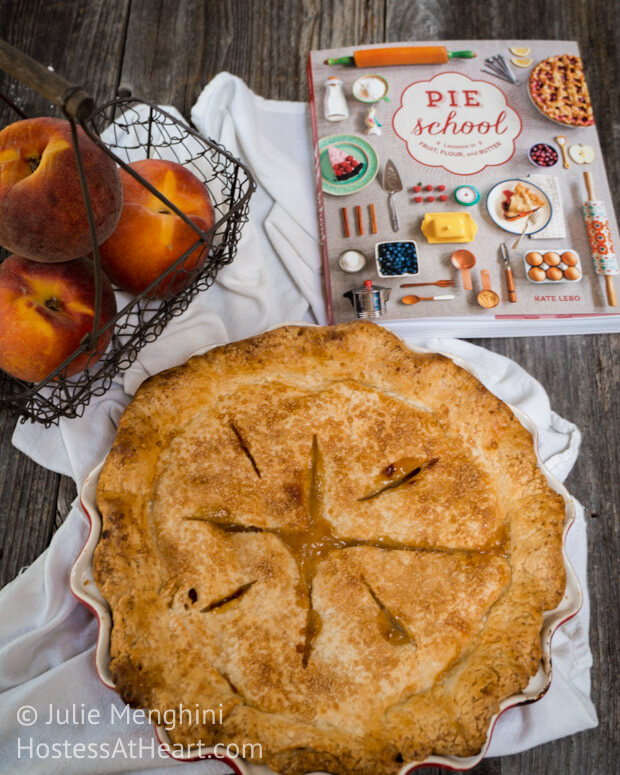 This is the pie I made the next day for practice. It's the Peach Whiskey pie from Kate's book, and it was delicious! This wasn't the first pie that I have ever made, but it's the first pie that I felt that I knew what I could do to get a better and more consistent outcome. A huge thank you to Kate Lebo!
UPDATE: I now make my crust (most of the time) and am so grateful to have the confidence to do so. Just look at this Pineapple Cream Meringue Pie! She's a beauty don't you think?