Poppy Seed Bread with Orange Glaze is a delicious sweet bread with a tender center and a delightful orange glaze crunch. It's perfect for breakfast or alongside a cup of soup or salad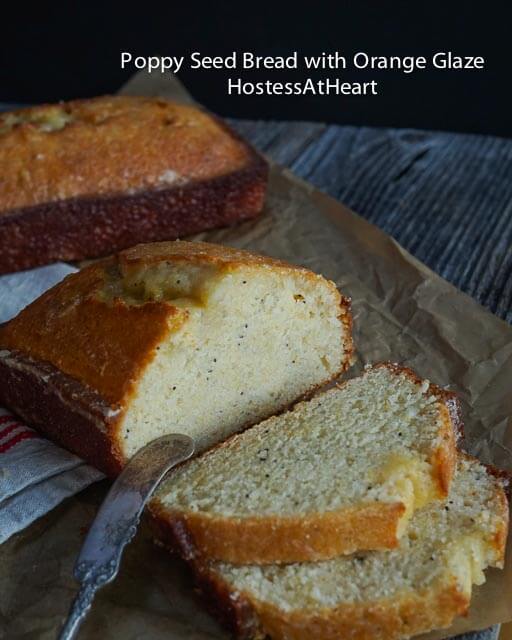 I was going to make soup the other day, and when we have a savory soup, I like to have a sweetened bread to go with it.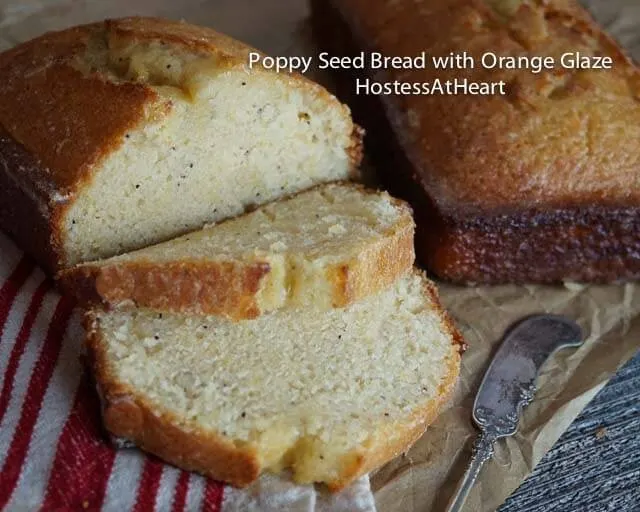 I don't know why I did it, but I pulled out this little recipe book that my son made for me in school when he was 8 years old.
It was actually a compilation of recipes where each child brought a recipe to contribute.
Some children explained how to make a peanut butter sandwich or box macaroni and cheese. I found these contributions adorable!
There were also recipes that I think a parent helped with copying a dish that they enjoyed.
I came across this recipe called Poppy Seed bread.
I knew the family that contributed this recipe, and have enjoyed anything that ever came out of their kitchen, so was pretty sure it would be delicious.
It was definitely delicious, moist, and went great with my soup. I loved the nice little crunch that you get from the sweet orange glaze.
I will definitely make this bread again.
By the way, my son's recipe was for pumpkin pie.