Fajita Pizza is a flavorful recipe that makes a quick and easy meal or appetizer. This is a vegetarian recipe and can be changed to you tastes.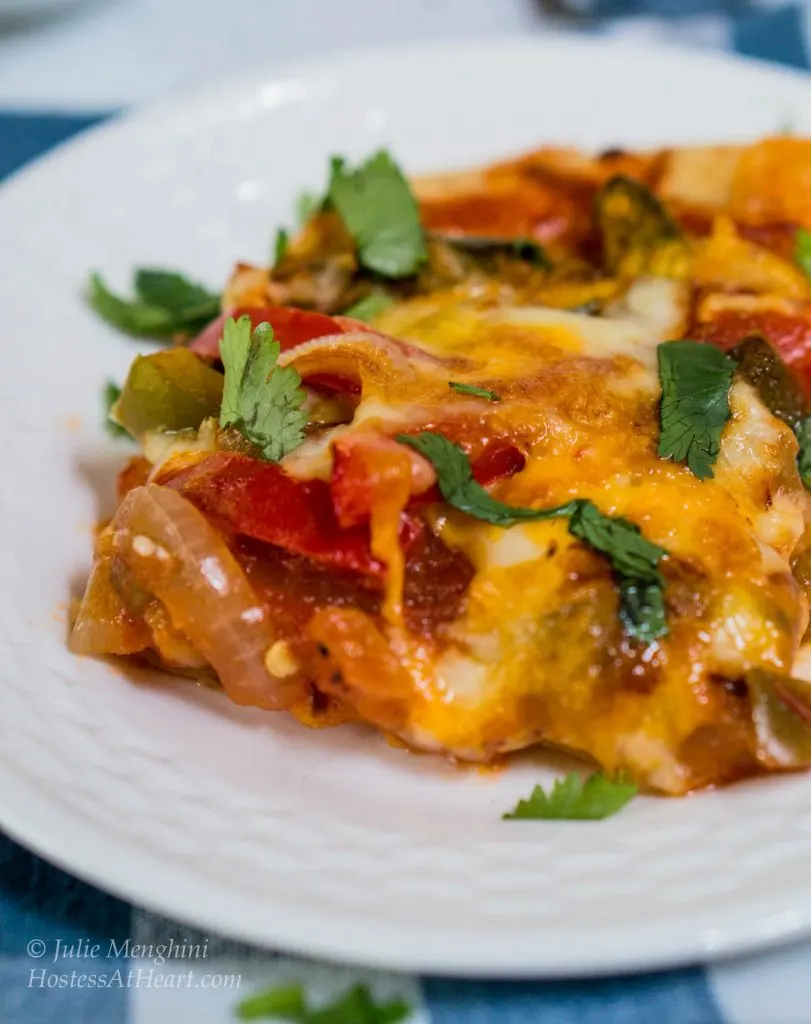 Several years ago I had a Fajita Pizza at a party that was served as an appetizer. I've made this recipe so many times, and each time I make it a little different. This version made John and I a delicious vegetarian meal but sometimes we will add chicken as a variation too.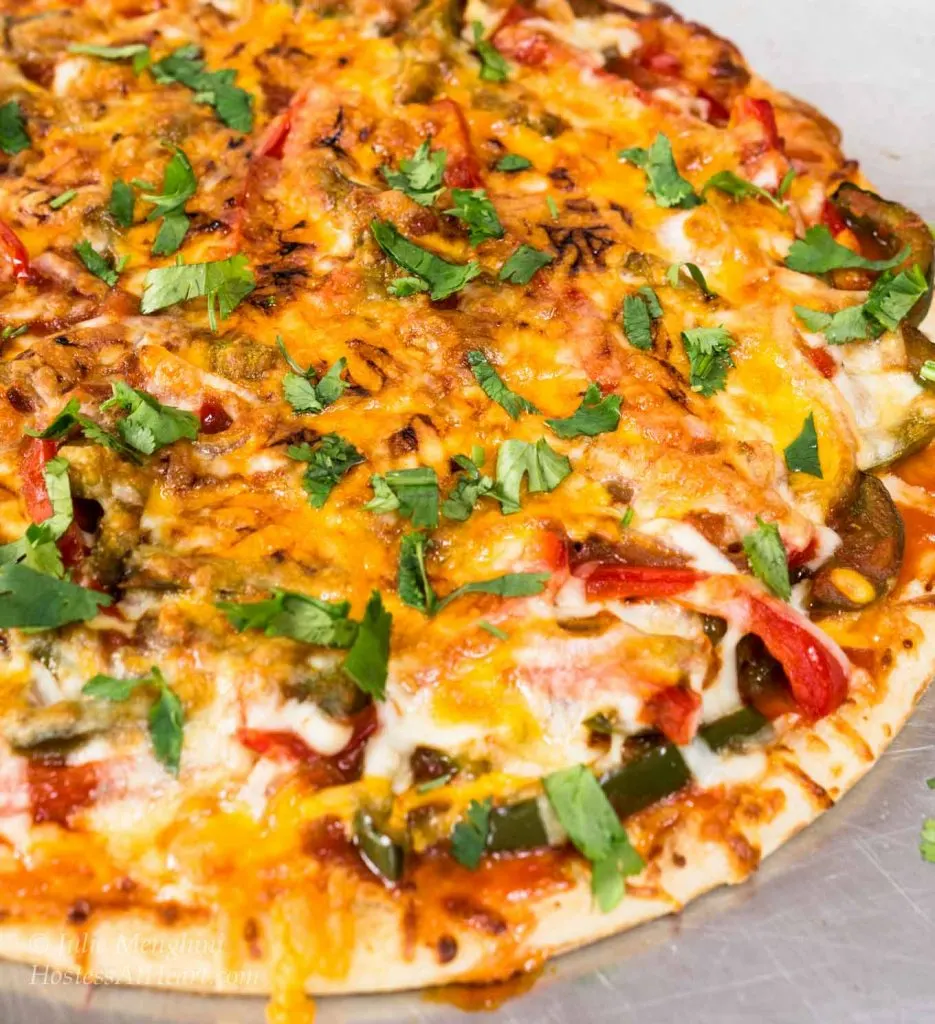 I've wanted to share this recipe for a long time, but just never got around to it until my blogger friend Sonal of Simply Vegetarian requested some recipes for a collective she's putting together to help her celebrate her Birthday, Anniversary, Mother's Day as well as Memorial Day. Boy, that girl has a lot to celebrate this month, and I wanted to help her. Sonal only asked that our recipes be vegetarian and semi-homemade. I finally found the perfect occasion to share this Fajita Pizza recipe and can't wait to see the other recipes that will be added to this collective.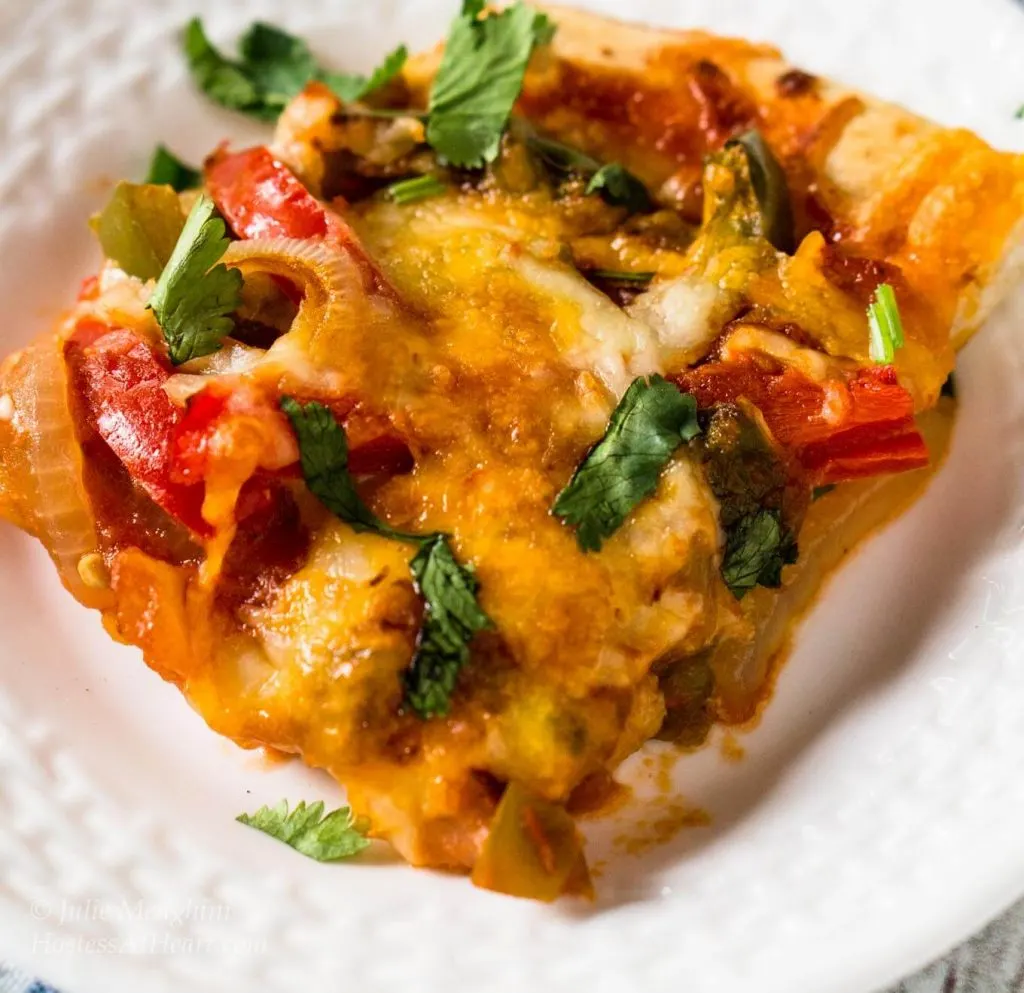 This recipe makes a great meal even though the first time I had it, it was served as an appetizer. It is so versatile. You can use any combination of vegetables or even add diced chicken as we have at times.
Let's keep in touch! You can find me on Facebook, Twitter, Pinterest, Instagram, Google +, and Bloglovin
It's always fun to share so let's head over to Fiesta Friday and Saucy Saturdays.