These Rainbow Cupcakes were made for a very special Girl Scout activity but they would be so much fun for a Birthday party too! They're guaranteed to WOW once bitten into!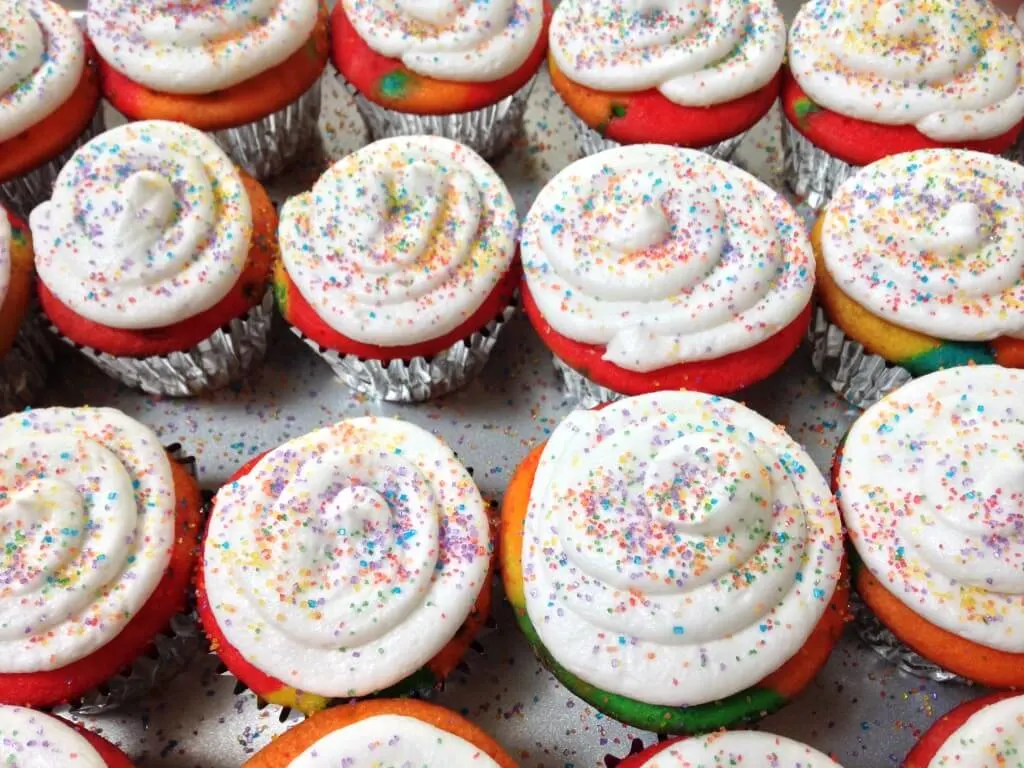 Amelia is one of the sweetest kiddos I've had the pleasure of knowing.
When she was a girl scout at the Daisy level she worked very hard and achieved the Brownie level which is celebrated with a "Bridging" ceremony.
Amelia's mother Jessica was in charge of organizing this event. The rainbow is significant to this celebration so she wanted to make Rainbow Cupcakes.
We started by mixing up 4 white cake mixes and divided the batter evenly into 6 bowls.
Each bowl was colored, using Americolor food coloring, according to the colors of their rainbow including purple, orange, green, yellow, blue, and red.
In addition to the vivid colors we got by using Americolor gels, they were also safe for Amelia's brother to eat. He's has a dangerous peanut allergy and these gels are "safe".
We put a teaspoon of each batter color into each muffin cup until they were 3/4 full.
Once baked, all colors were separated brilliantly! How fun is that!
We frosted each cupcake with vanilla buttercream frosting and then sprinkled sugar in the rainbow colors on top, all 112 of them!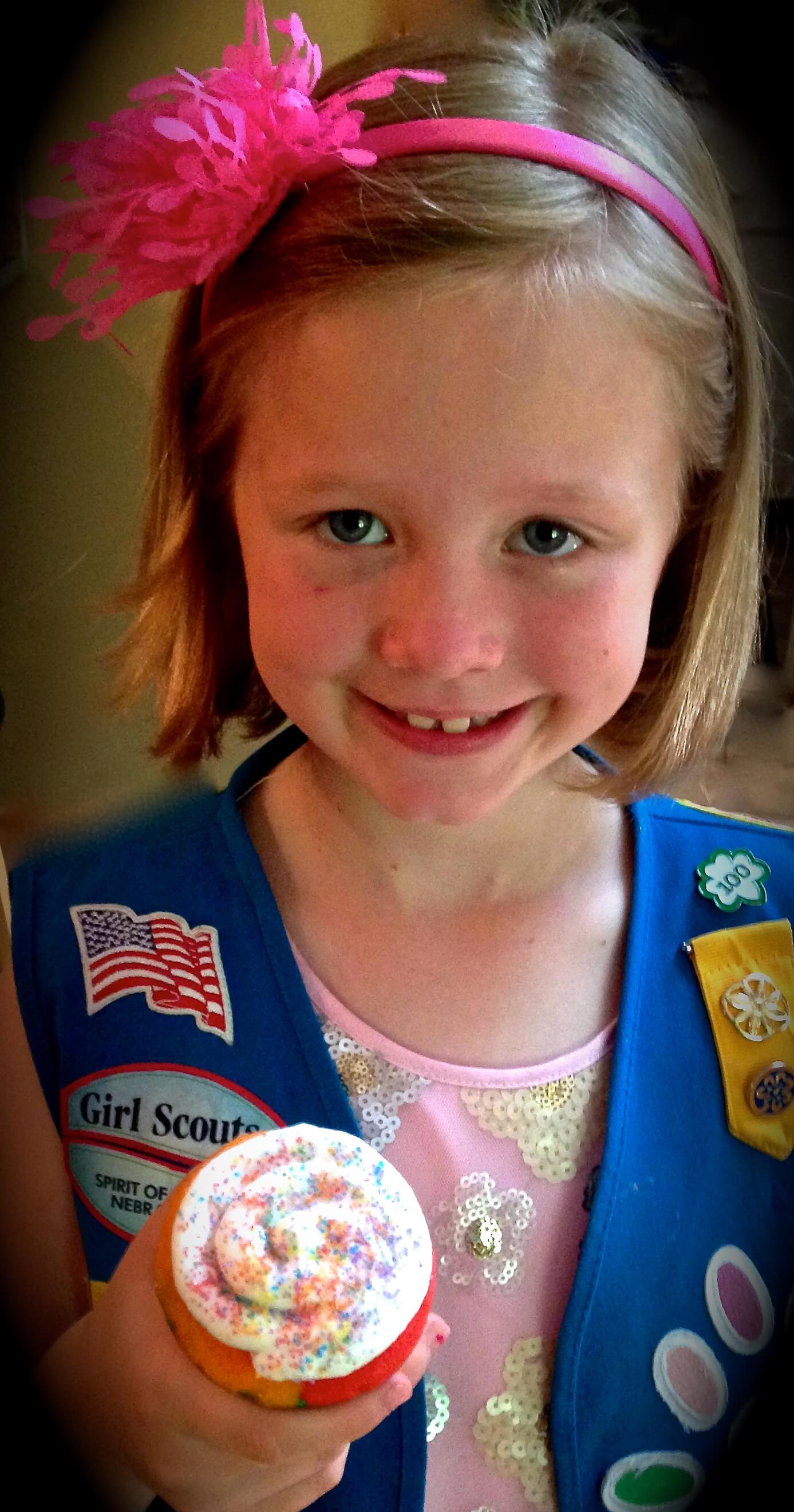 These Rainbow Cupcakes were such a hit and so easy to make. They would be so much fun for any party or event!
If you read my post on the butterfly cupcakes, you will recognize my cupcake model, Amelia! Here are a couple other kitchen activities that we've enjoyed together!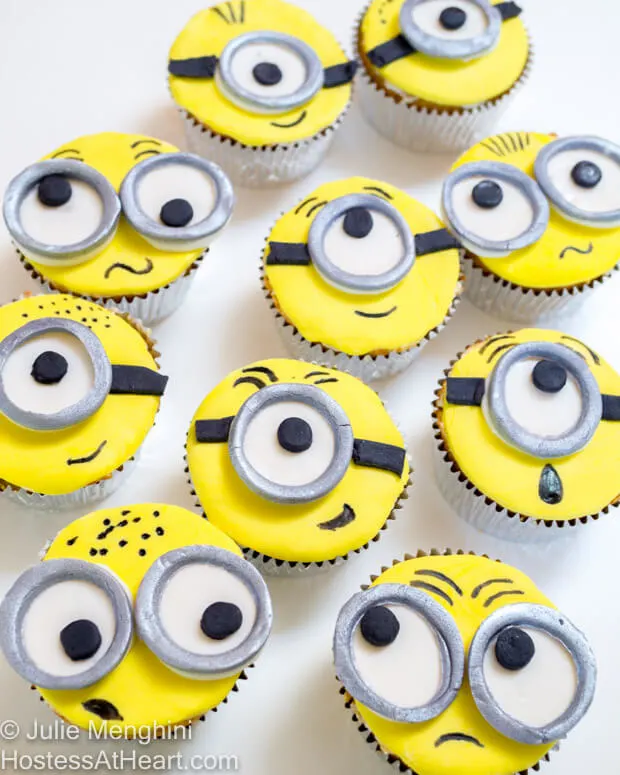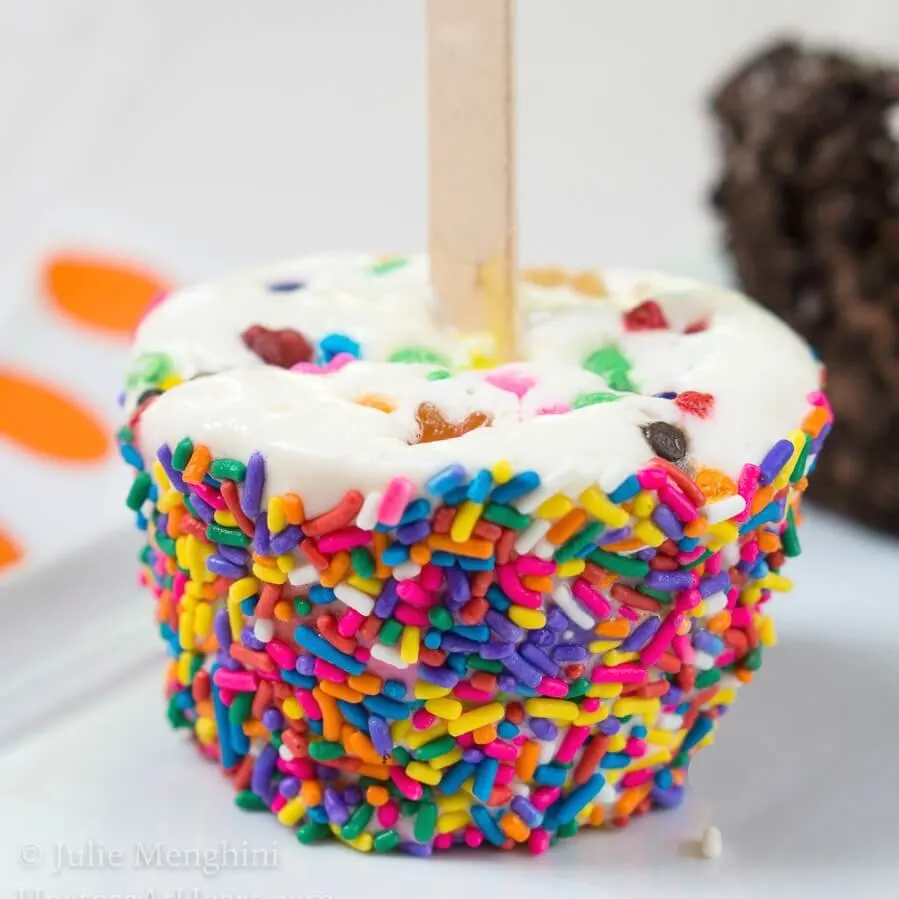 Pin It Now!