4 Ingredient Simple Rhubarb Sauce is sweet and tart. This sauce is delicious as a jam, drizzled over ice cream, mixed with yogurt, or as a sauce over pork.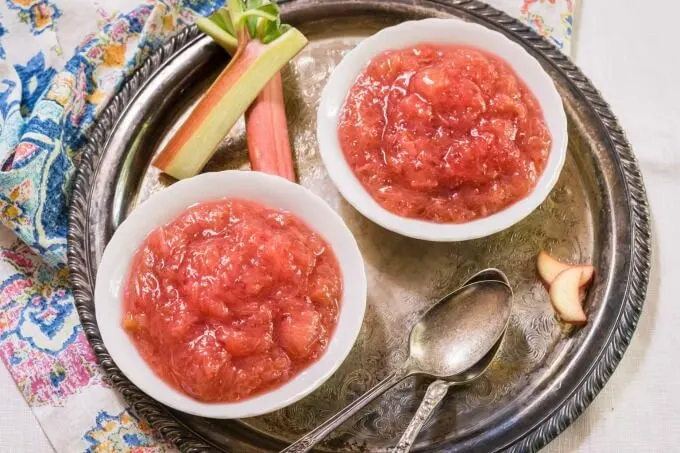 Recipe for Rhubarb Sauce is simple to make and versatile to use. In under 20 minutes, you can have a recipe perfect for any meal. 4 ingredients with water being one of them makes this a very cost-effective recipe too!
Growing up, rhubarb was something that marked the beginning of summer. We couldn't wait for it to get big enough to pick.
I've read that most rhubarb is consumed is raw. That really surprised me because it is so tart that it makes me pucker up just thinking about it.
My mother made an amazing rhubarb pie and she always made a big batch of rhubarb sauce. I ate it like applesauce and also loved spooning it over vanilla ice cream.
Like so many things, any extra rhubarb would get canned. A jar of that sauce in the middle of a cold winter day was like ambrosia when served along with a piping hot cup of soup.
I don't can anymore but rhubarb and this rhubarb sauce recipe freezes perfectly!
When should rhubarb be picked?
I always thought that rhubarb was ready to pick when it turned red or pink. It turns out that the color doesn't affect the taste so just make sure you pick it before it takes on a woody texture, a sign that it's no longer desirable to eat.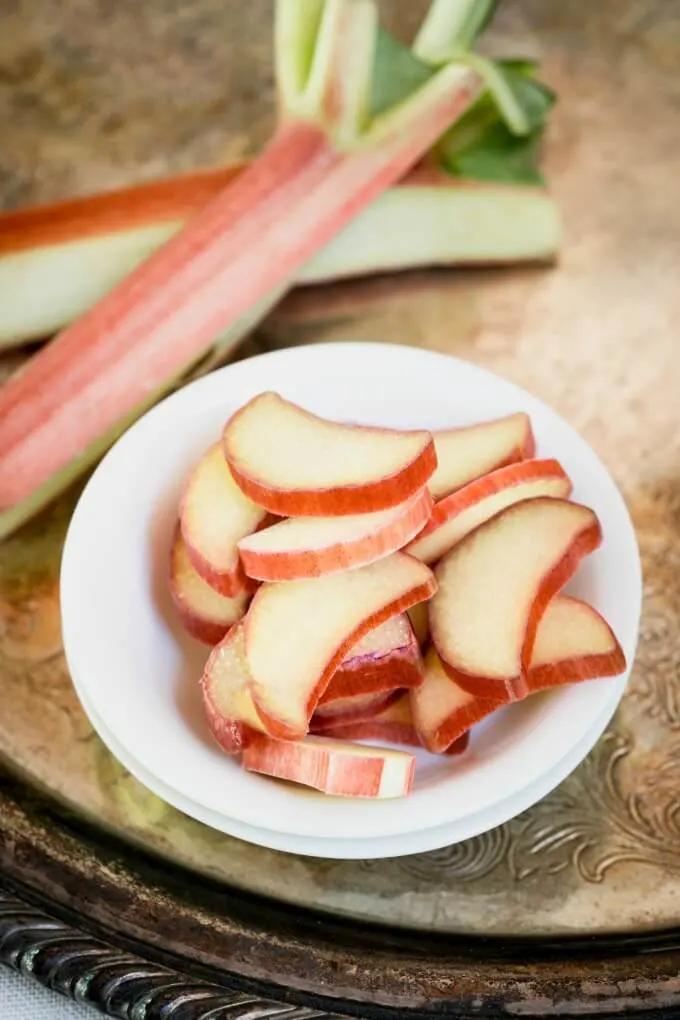 I included some fun facts about rhubarb and my fun story in the Easy Rhubarb Dessert Recipe post.
I've always used tapioca as a thickening agent in this recipe just as my mom did. They now have a quick cooking tapioca version so it doesn't take that long to put together.
Uses for Rhubarb Sauce
Topping for Ice Cream
Layered with yogurt for a parfait
Slathered on an English muffin as a jam
Sauce over grilled meat
Muffin Filling
Served as a sweet side to any meal
Recipe variations
You can add apples, strawberries, cherries, cranberries or raspberries to the rhubarb for a new twist on this Rhubarb Sauce Recipe.
Don't forget to pin this recipe for rhubarb sauce to your favorite board!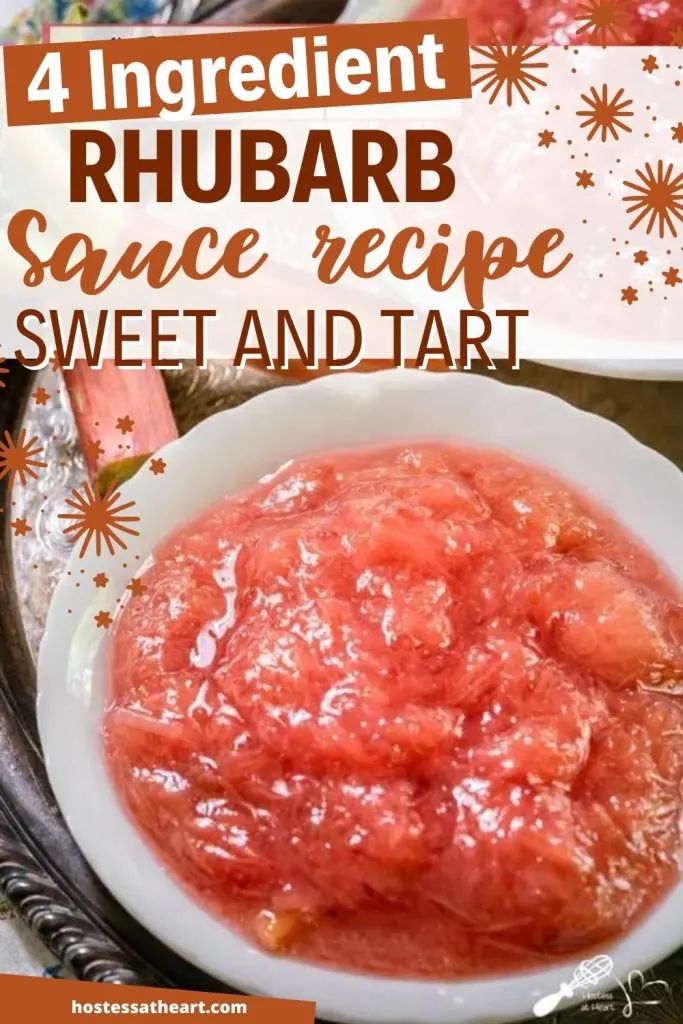 I like easy rhubarb recipes. I think you're going to like these recipes too!
What is your favorite way to enjoy rhubarb? Please leave me a comment! You are my inspiration!