Vanilla Nut Granola makes a convenient healthy snack when you're on the go, or a great way to add fiber to your yogurt.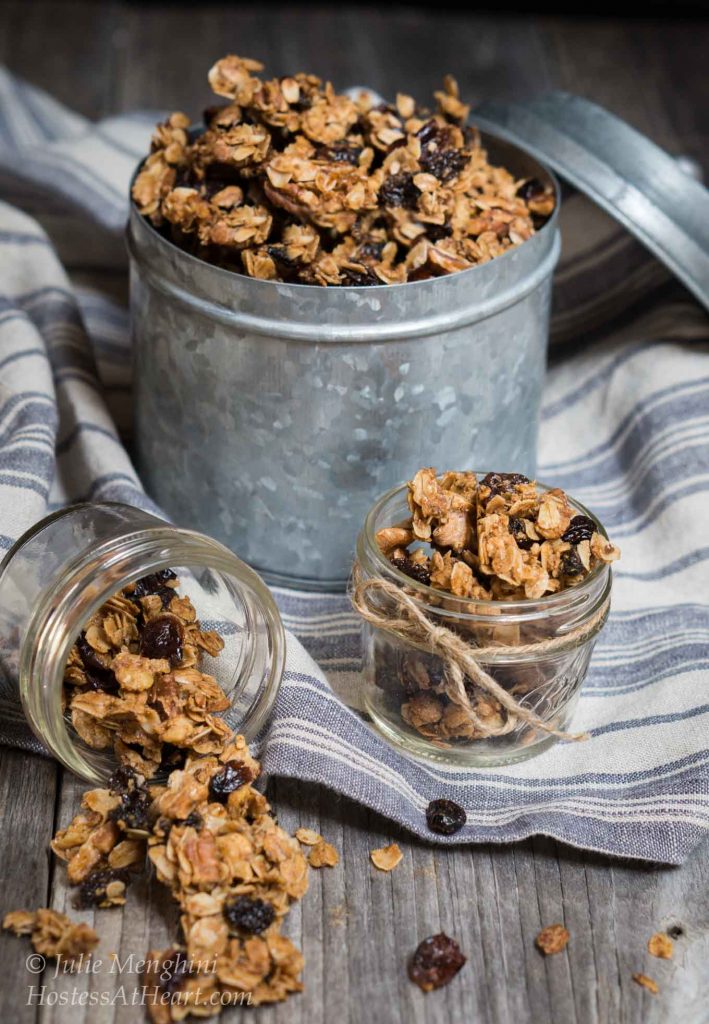 Homemade Granola can be anything you want it to be. Vanilla Nut Granola is nutty and sweet with a tantalizing aroma of vanilla. This baked snack can be munched on any time of day.
When granola first came onto the market, right after they invented fire, most of it tasted like cardboard.
A lot of it still does in my book. I think this Vanilla Nut Granola is delicious, and while not sugar-free, it is full of good for you ingredients.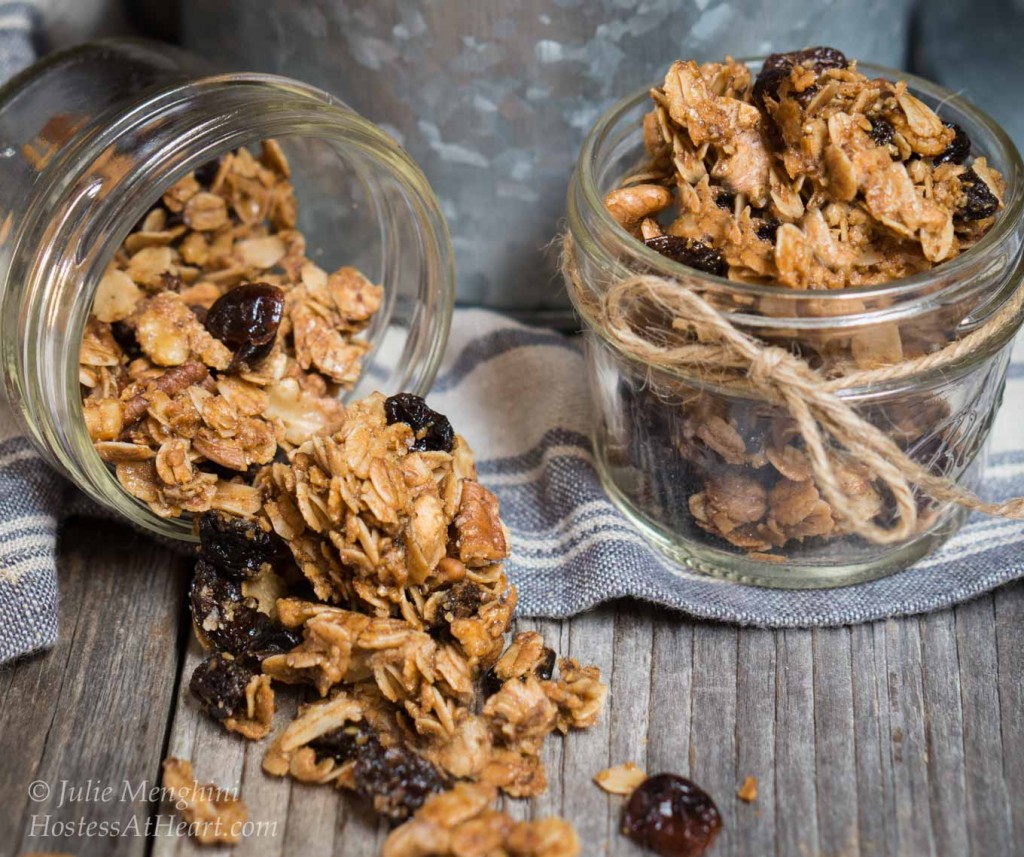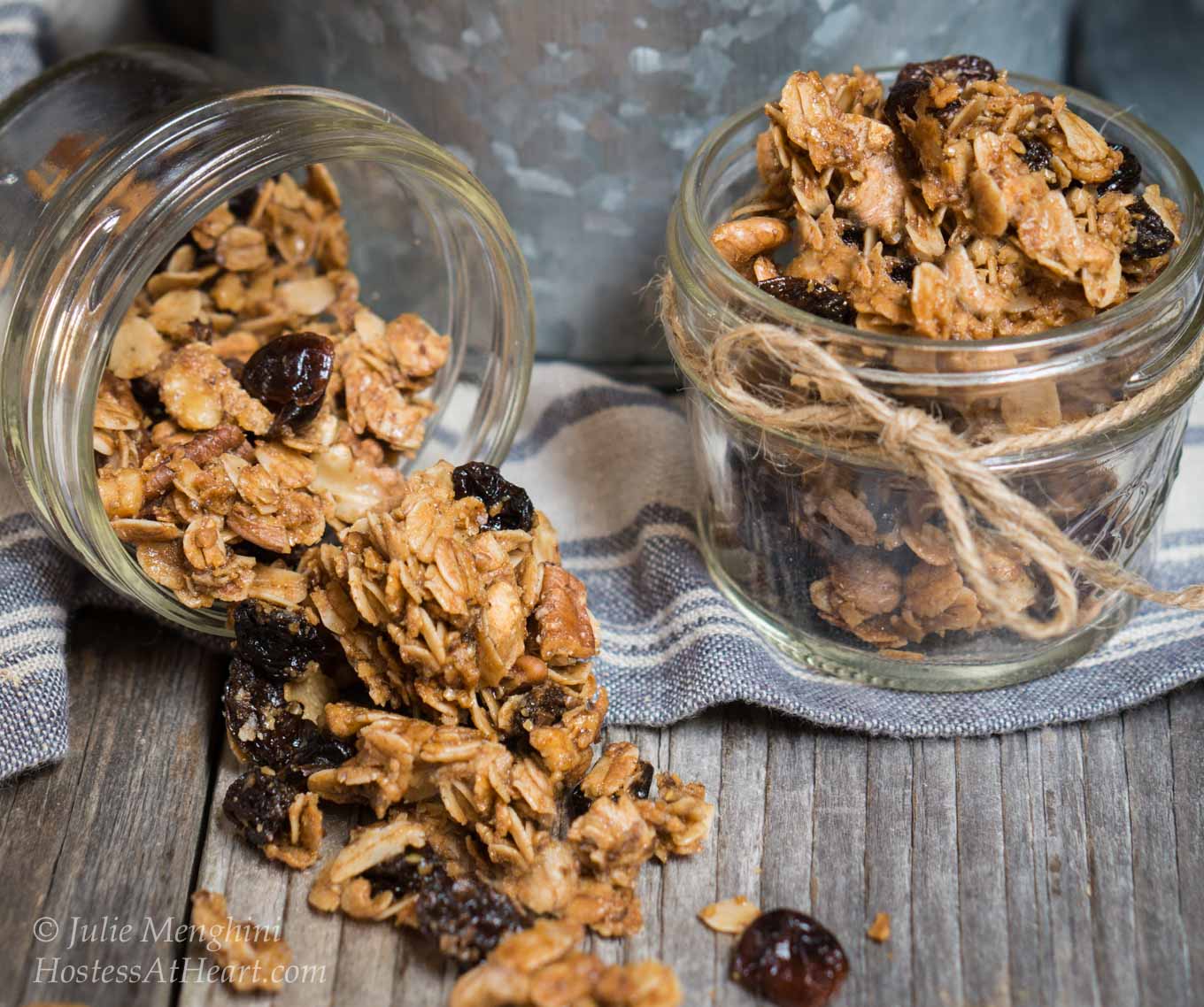 Granola is touted as a healthy food, and unfortunately, commercial granola makers rely on folks that don't read labels, to buy their products.
If you are an ingredient reader, you know better. In some cases, you would be better off grabbing a candy.
Granola can be full of sugar and preservatives, or the servings are so small that you're eating way too much.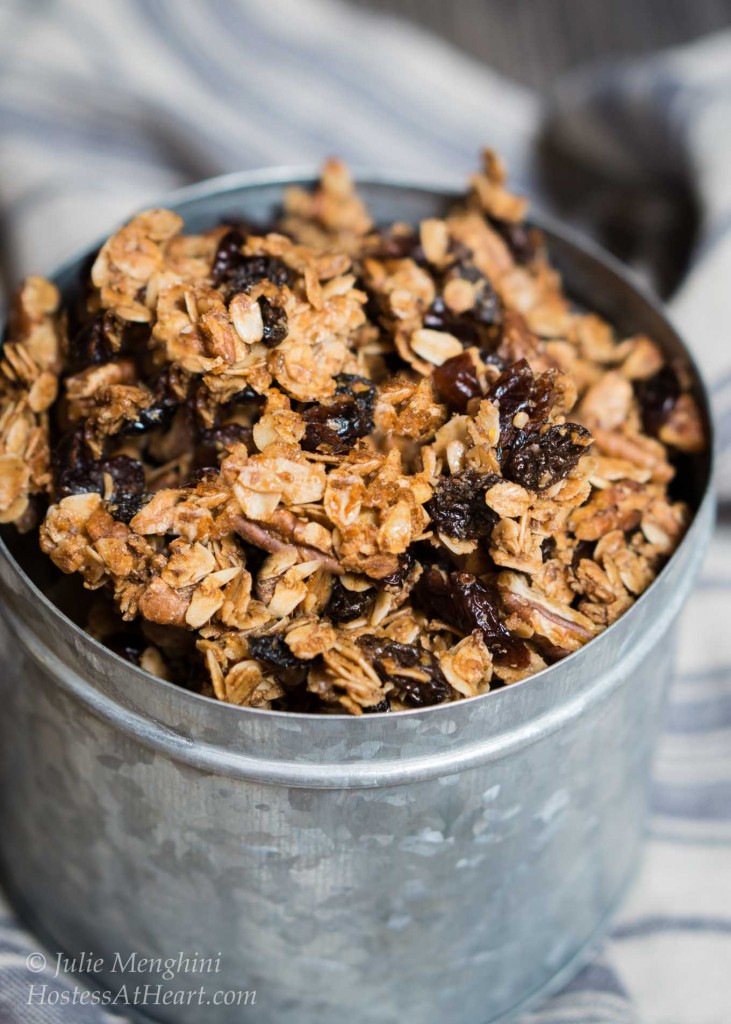 I've been making and tweaking this Vanilla Nut Granola for several years now.
This recipe is one of the snacks I keep in my arsenal.
John and I like to ride bikes. Twice I've run out of energy on the way back. It is the worst feeling. They call it bonking. You need to fuel your body so that this doesn't happen, and fruit or granola is a great way to do it.
I also like to keep granola handy when we are traveling or adding it to my morning yogurt for some added fiber.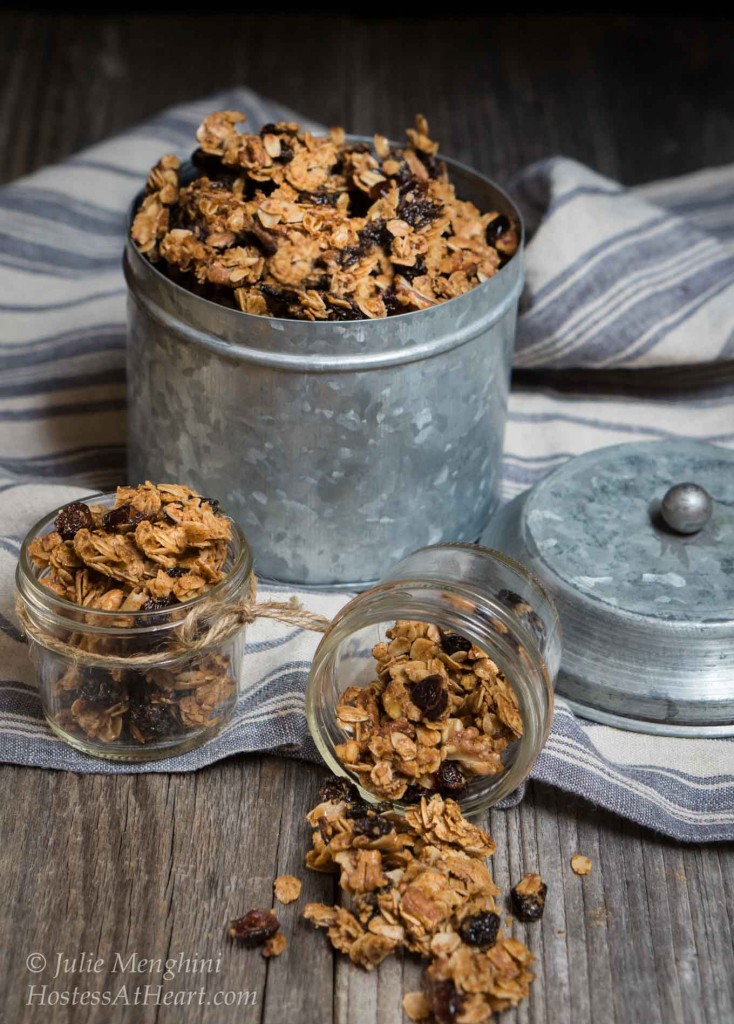 One of the reasons that I love this recipe, is because I can change it up so easily.
I love raisins and dried cranberries, but John doesn't so I will make his with dried tart cherries. Also, he doesn't think he likes coconut oil, but what he doesn't know….. don't tell him because he will second guess every batch that I make from now on.
Don't have time to make them now?

Pin it

for later!
One thing that I never change is the vanilla. It adds so much flavor, and makes my kitchen smell so good!
I put 2 oz servings into snack size bags. Make sure you have your containers ready to fill otherwise a couple servings may go missing!
You can store them in an air-tight container or you can throw them in the freezer if you will not be eating them soon.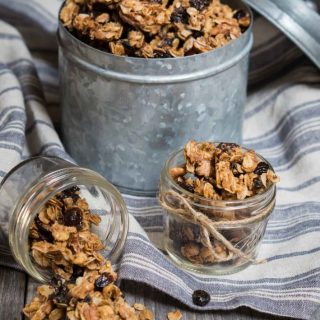 Vanilla Nut Granola
Vanilla Nut Granola makes a convenient healthy snack when you're on the go, or a great way to add fiber to your yogurt.
Ingredients
2-1/2

old-fashioned rolled oats

not quick cook

1/2

cup

raisins

not packed

1/2

cup

dried cranberries

(craisins)

1

tsp

ground cinnamon

1/2

cup

chopped walnuts

1/2

cup

chopped pecans

2

tbl

ground flaxseed

1/4

cup

organic coconut oil

unrefined

1/4

cup

brown sugar

packed

1/4

cup

honey

4

tsp

vanilla extract
Instructions
Preheat oven to 300°F. Lightly spray a rimmed baking sheet with nonstick spray or line it with parchment paper.

in a large bowl, mix oats, pecans, walnuts, raisins, cranberries, brown sugar, flaxseed and cinnamon.

Combine coconut oil and honey in small saucepan; bring to a simmer over medium heat. Remove from heat; stir in vanilla.

Pour hot liquid over oat mixture; stir well.

Spread granola on prepared baking sheet. Bake for about 30 minutes, or until golden brown, stirring half way through cooking.

Transfer sheet to a rack and let granola cool completely. (If it is not cooled completely it will not clump – DO NOT SKIP THIS STEP!!)

Store in airtight container. Can be frozen.
Nutrition
Calories:
192
kcal
Carbohydrates:
21
g
Protein:
1
g
Fat:
12
g
Saturated Fat:
4
g
Sodium:
4
mg
Potassium:
119
mg
Fiber:
2
g
Sugar:
14
g
Vitamin C:
0.3
mg
Calcium:
22
mg
Iron:
0.7
mg
Nutritional Disclaimer
This recipe was calculated using the exact brands and measurements I used to make this recipe. If you are following a strict diet please note changing anything will cause the nutritional info to change. My calculations are intended as a guide only.
If you need a couple more great snacks here are some of my favorites!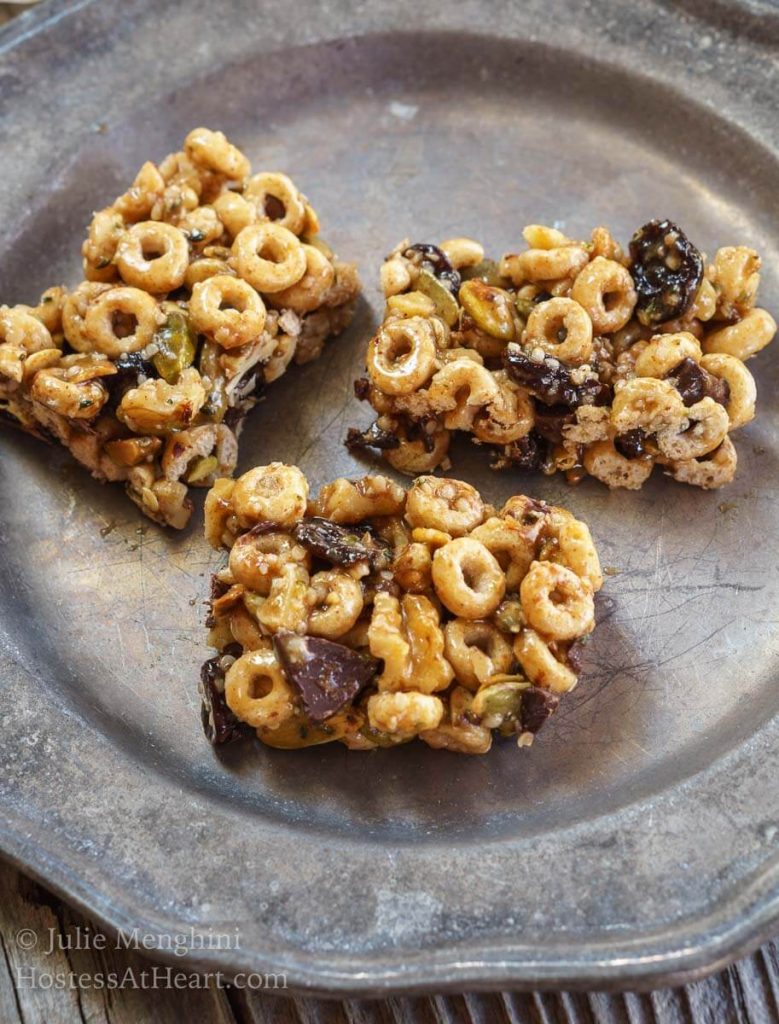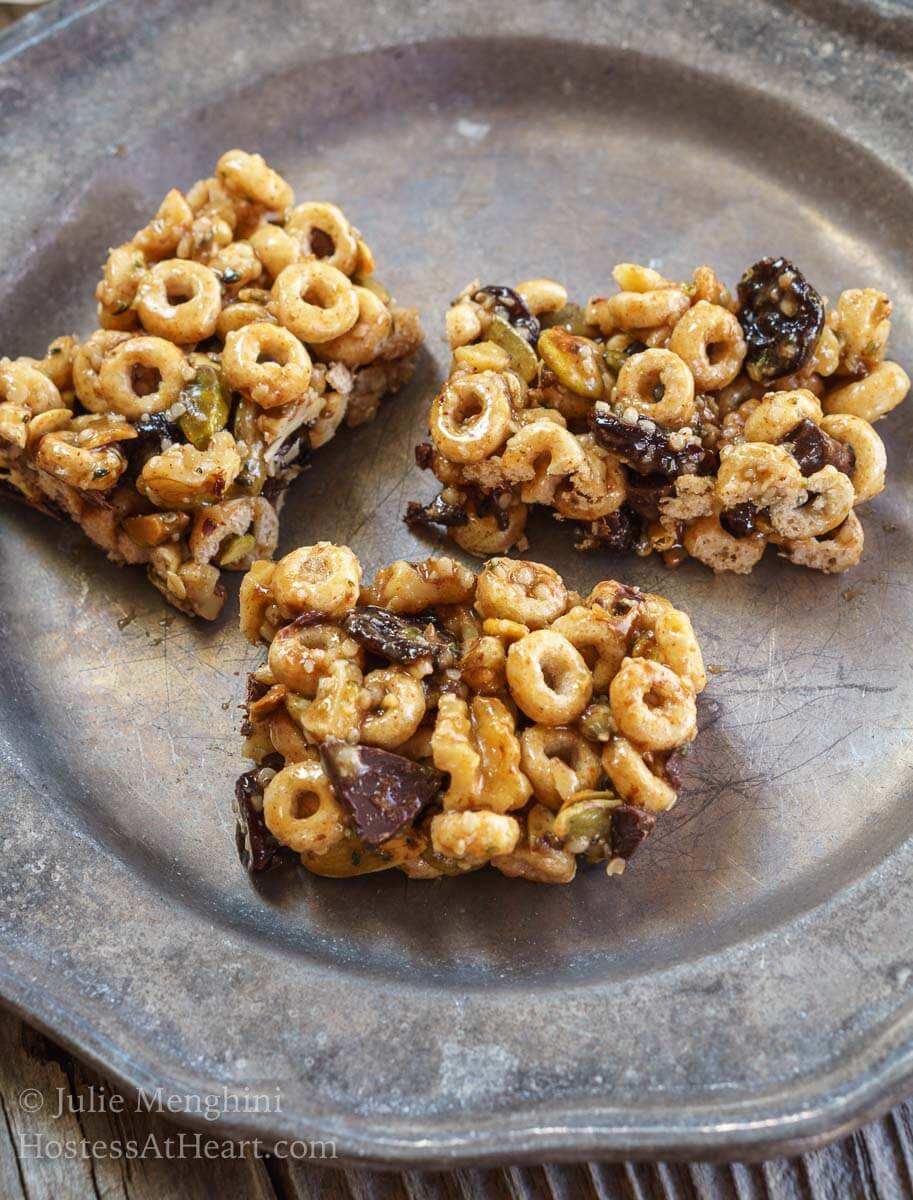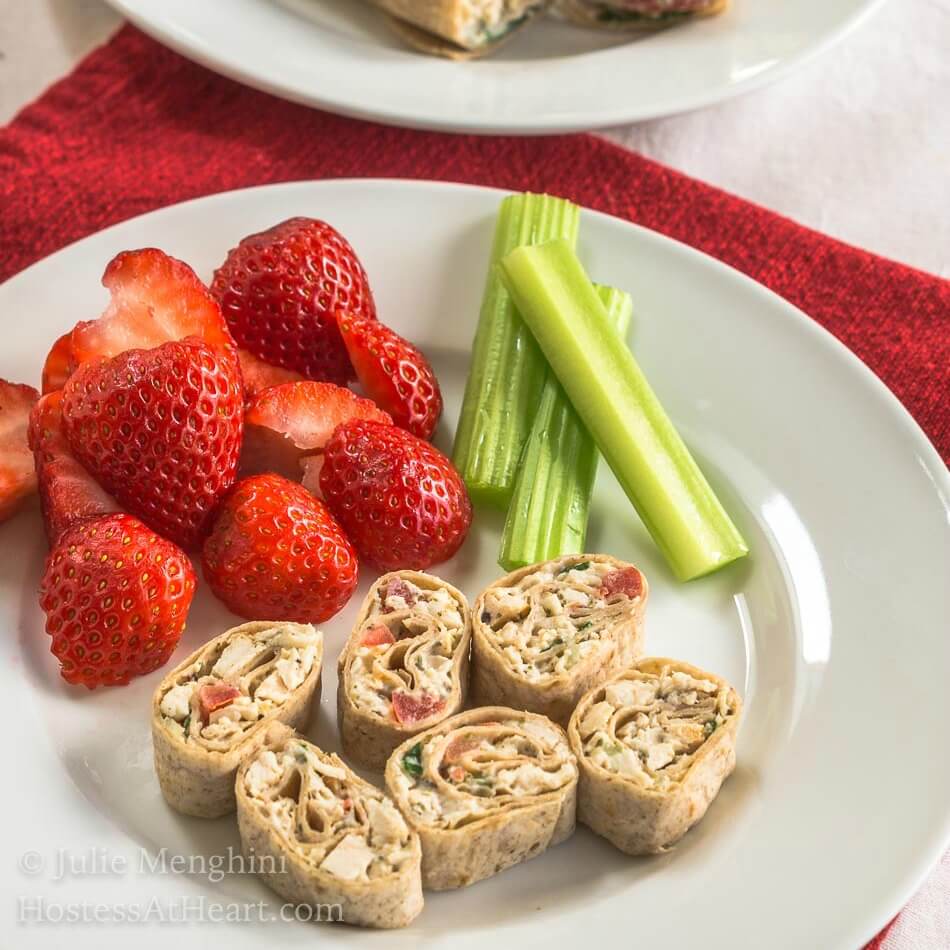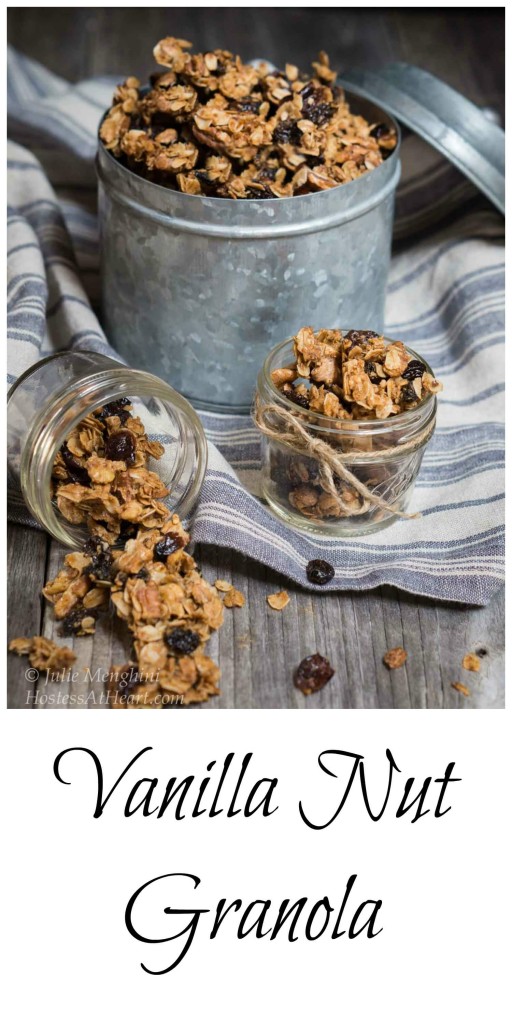 Let's keep in touch! You can find me on Pinterest, Instagram, Facebook, Twitter, and YouTube! Better yet, enter your email address in the box below and never miss a recipe!