Wild Rice and Mushroom Soup is such a wholesome dish. It tastes warm, rich, and creamy and is a perfect meal on its own or side with a sandwich or salad.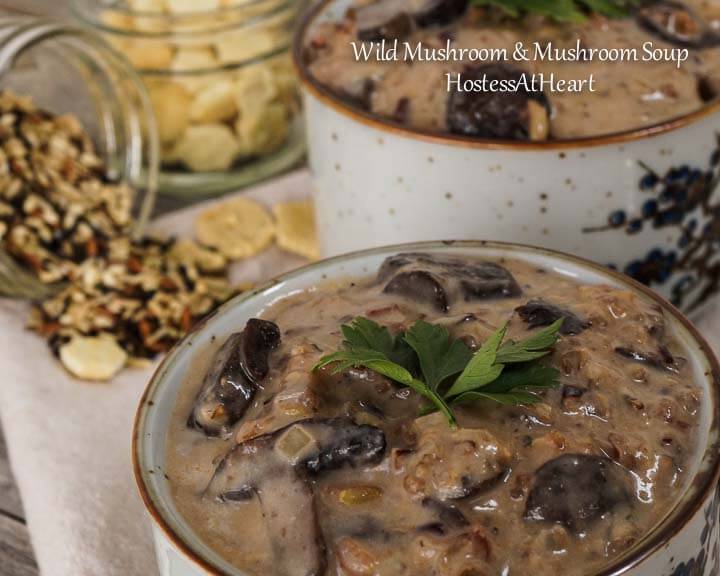 John is generally a meat and potatoes kind of guy. When we married a few years ago (actually over 35 years), he wasn't very adventurous. Wild Rice and Mushroom Soup sure wasn't on his radar.

Once in a while, John has to go out of town on business. I always miss my honey bunny, but take advantage of the time to cook up dishes that he wouldn't have much to do with like this Wild Rice and Mushroom soup recipe.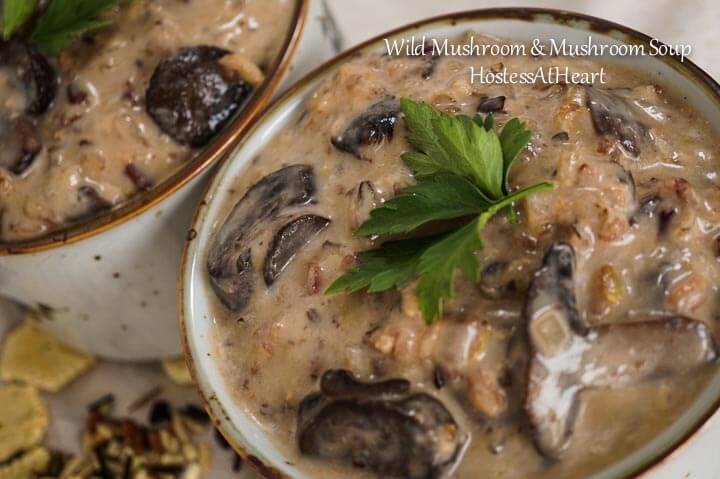 I'd intended on adding some chicken to it so it would be a hearty dish that we would both enjoy. We bought a chicken that turned out to be so fatty. This bird must have lived a life of leisure because it was just horrible. I was disappointed but decided the chicken was out.[Tweet "Wild Rice and Mushroom Soup #recipe"]
I am very glad that I did. This soup is hearty and so flavorful. John got home and we enjoyed a big bowl for lunch. He loved it and said that it was so delicious that he didn't even miss the chicken. Yee Haw! Homerun for the Mrs.
Don't have time to make it now?

Pin it

for later!
I think I would rather give up meat than mushrooms. They have such a wholesome earthy flavor and are like little flavor sponges. I specifically love cremini (baby portabellas), shiitakes and some of the exotic blends. One thing I have to pass along is that 1 teaspoon of lemon zest doesn't sound like much, but it makes such a big difference in this soup. Don't leave it out.
Well, in all fairness, John has really expanded his horizons in the years that we have spent together. He knows if I say he'll like something he generally will. There are still some things off the table, but we have time. Hopefully another 35?
Let's keep in touch! You can find me on Pinterest, Instagram, Facebook, and Twitter! Better yet, enter your email address in the box below and never miss a recipe!
Post language updated 11/2/16. No recipe changes made.