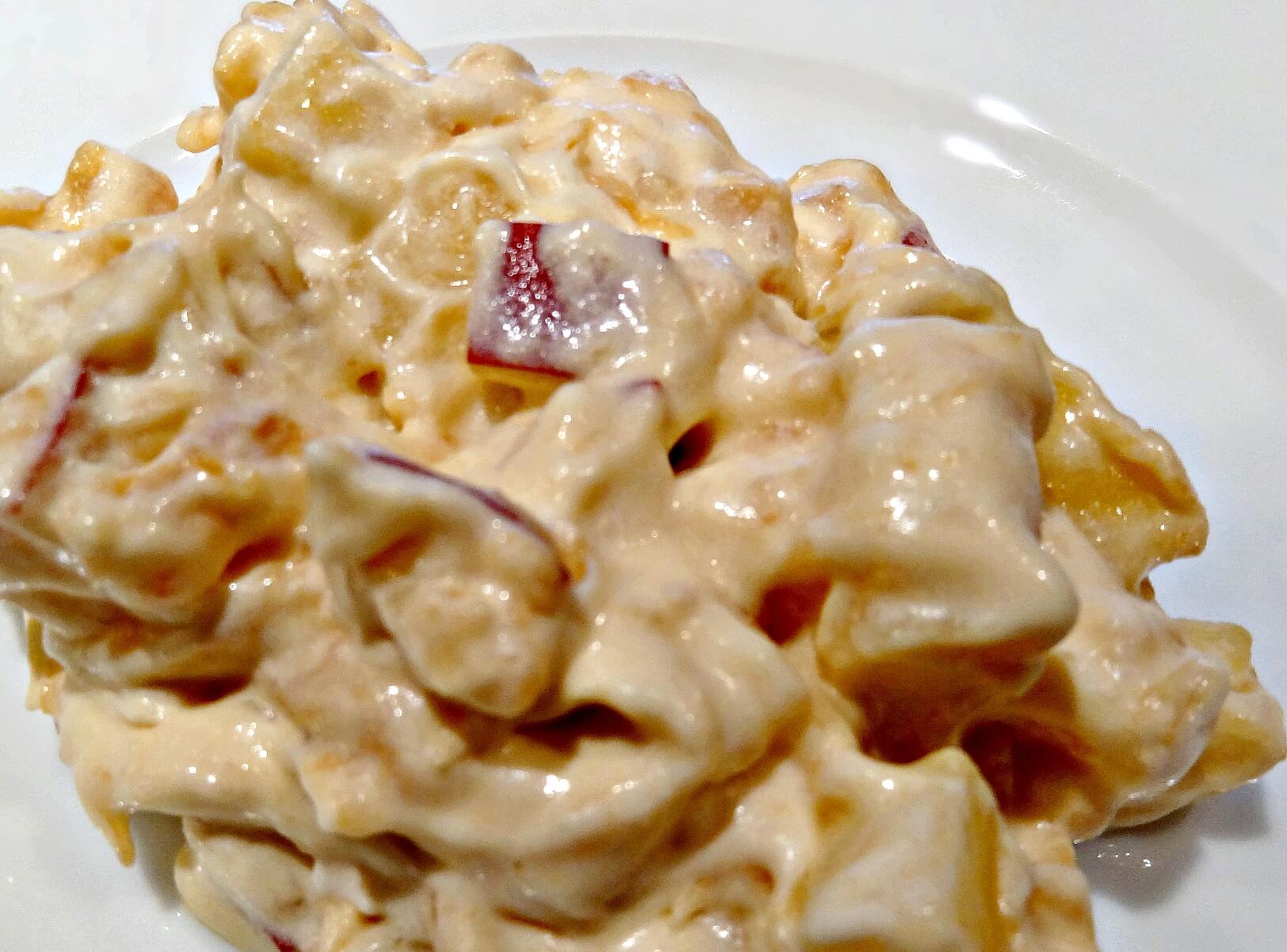 We love this recipe. It makes a nice big salad, tastes great, easy to put together, and it is waistline friendly! Only 88 calories per serving. I didn't have it professionally tested, but I plugged it into an on-line nutrition calculator that does all the work for me.
I use apples that have a firmer texture for this recipe. They tend to hold up better. Also, I often use red apples, such as Braeburn or Honey Crisp with tart Granny Smith apples. I love the sweet and tart together, and with the peel left on, make a pretty dish.

Caramel Apple Salad
Notes
Ingredients:
1-20 oz can crushed pineapple (in its own juice), undrained
1-8 oz container of Cool Whip Free or Lite
1 small package of sugar-free fat free butterscotch pudding mix
4 apples cut into cubes with skin left on
Directions:
In a large bowl, combine the crushed pineapple and pudding mix.
Stir in the apples and Cool Whip until all is combined.
Cover and refrigerate until chilled.
I think that if you give it time to chill, it combines the flavors without that sugar free taste. This will keep in your refrigerator for 3 days. (I have kept it longer I think)