Recent Posts
Popular Posts
Cookie and Cookie Bar Recipes
Cookies are just fun. They're perfect for an afternoon snack and no holiday would be complete without a batch or two.
see more cookies and cookie bar recipes →
Pies and Tart Recipes
We love a great pie! Our pies include old-fashioned fruit pies, no-bake pies and crustless pies for any season of the year.
see more pie and tart recipes →
Desserts
Dessert Recipes can be any recipe that satisfies our sweet tooth. You can find cakes, puddings, bars, and so much more.
see more dessert recipes →
Bread, Muffins, and Rolls
Bread recipes are like an ancient love language. Nothing evokes the senses like the smell of homemade bread, muffins, and rolls baking in the oven.
see more bread, muffins and rolls recipes →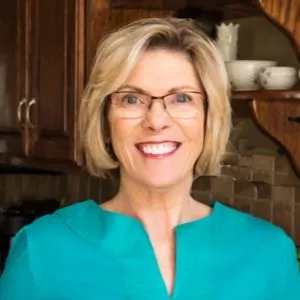 About Hostess at Heart
Thank you for visiting! I'm Julie and I believe cooking doesn't have to be hard it just has to taste good. Let me show you how to keep it simple and make it fun.
As Seen On