Light and Luscious 4 Ingredient Lemon Snowflake Cookie recipe is so easy to make and literally melt in your mouth. They are the perfect delicious no-fuss cookie recipe.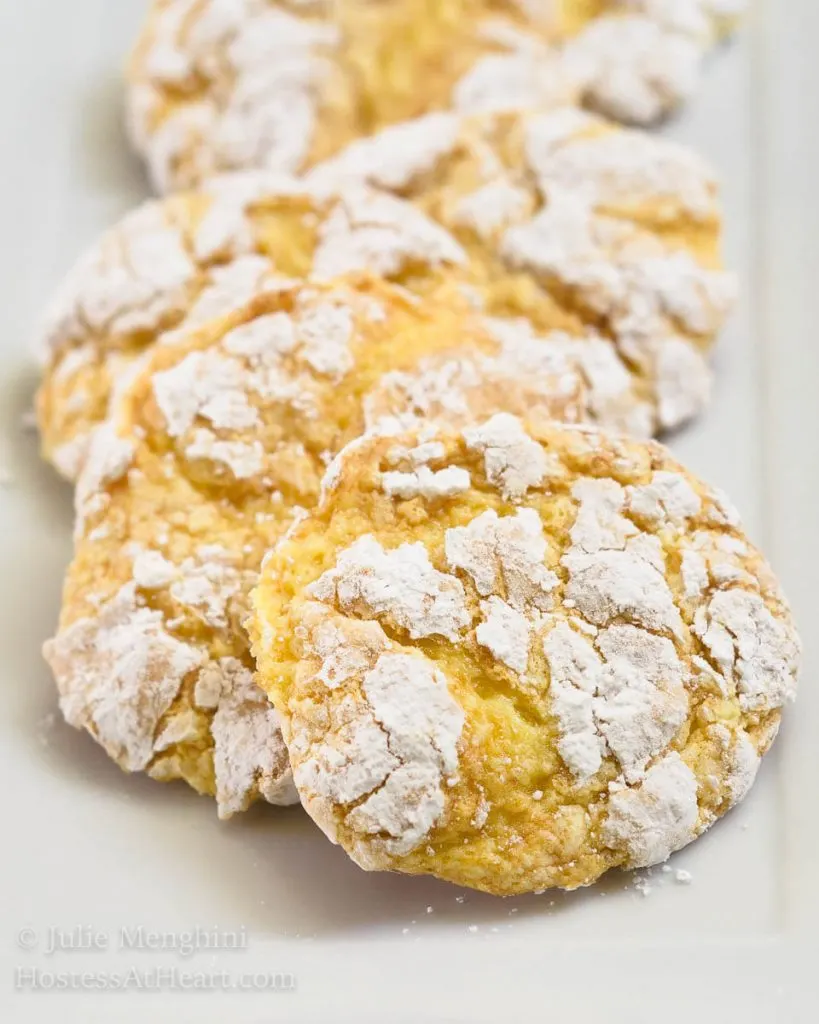 I found an old newspaper clipping with this recipe in the recipe box that my Mother-In-law gave me and wondered why in the heck I'd never heard of Lemon Snowflake Cookies?
They sounded too good to be true. With just 4 ingredients? I didn't have anything to lose trying them.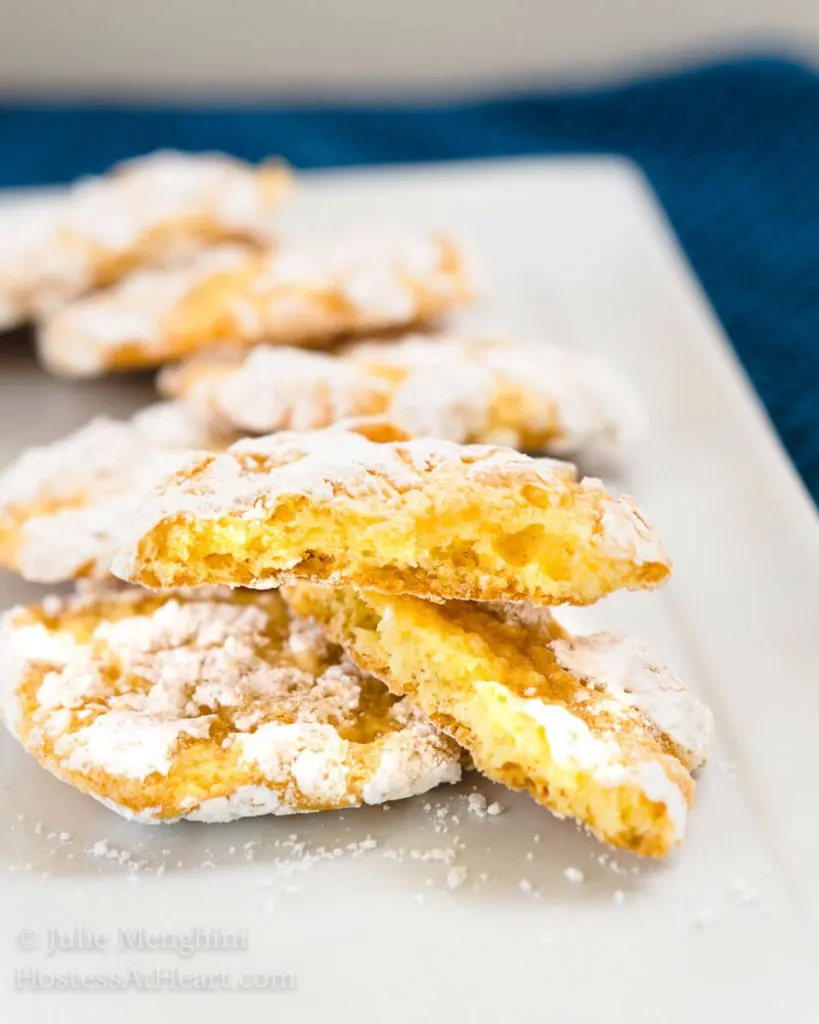 I put these together one morning when John wasn't home. When he saw them he had a couple and asked where the recipe had come from.
I imagine lots of foodie husbands ask about the origin of recipes right? I told him his mom's recipe box and he said he'd never had them before either.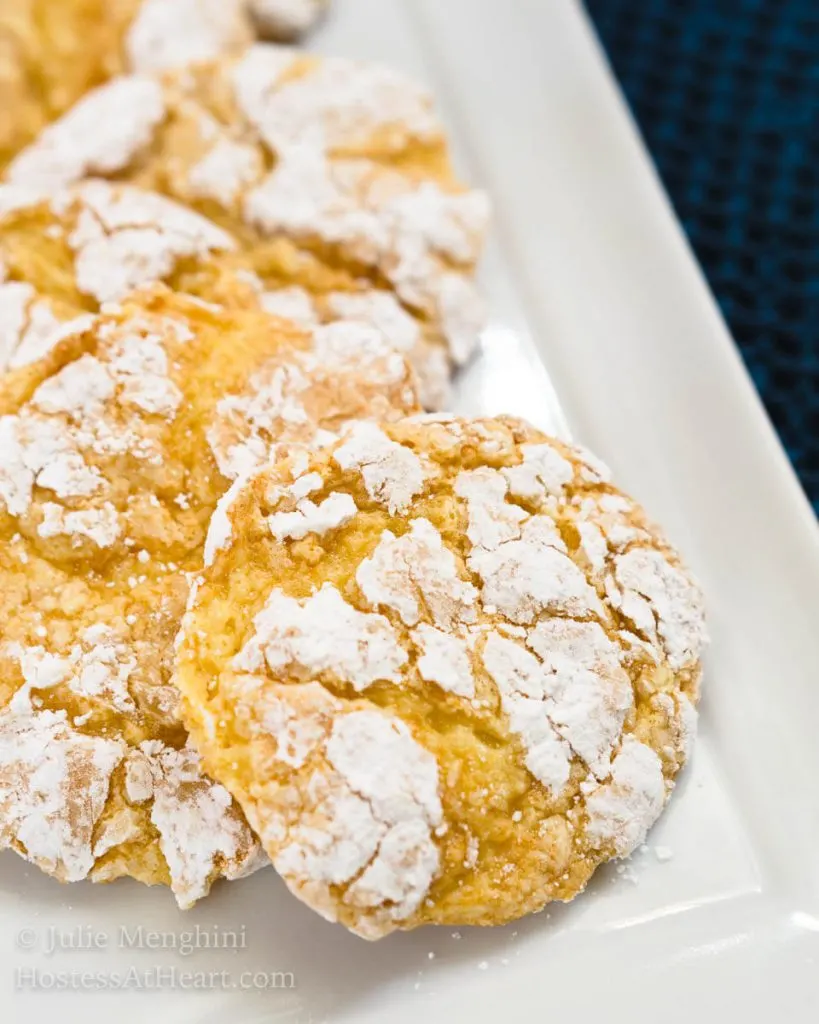 These cookies literally melt in your mouth.
They are soft and luscious and just heaped with flavor. They're perfect for cookie exchanges because if you don't make them humongous as I did, you can get about 3 dozen….or so the recipe said!
Even though these cookies are called Lemon Snowflake cookies, they would be amazing any time of year. Maybe Sunshine cookies?
Snowflake Cookie Ingredients
Lemon cake mix
Cool Whip
Egg
Powdered Sugar
Easy ingredients right? I sure didn't need any fancy equipment either. I used my favorite baking sheets and covered them with parchment paper. Cool them on a cooling rack if you can wait that long.
How to make Lemon Snowflake Cookies
Combine the cake mix, Cool Whip, and egg. Mix together and refrigerate for 1 hour.
Drop the cookies onto prepared baking sheets.
Top with powdered sugar.
Bake
Pin this delicious Lemon Snowflake Cookie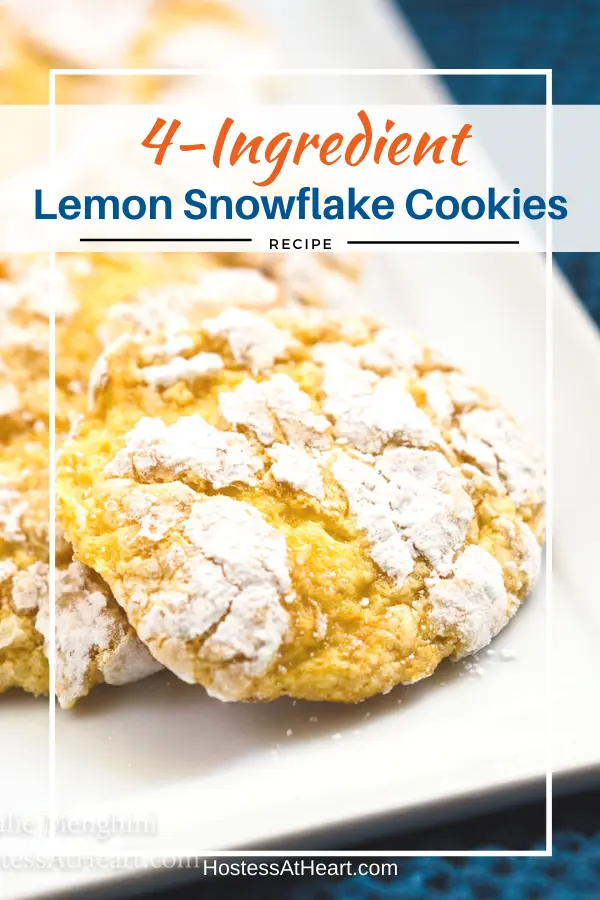 We truly love lemon and here are a few of our favorite recipes!
They're also perfect for when you need a delicious treat on short notice because chances are you either have the ingredients or can get them in a jiffy.
It's not every day that I run across a simple cookie recipe that I've never heard of and tastes better than what I anticipate.
I'm so glad I did run across this one. I'll be making these more often. My mouth is watering just thinking of them. Time to whip up another batch.
Love it? Pin it!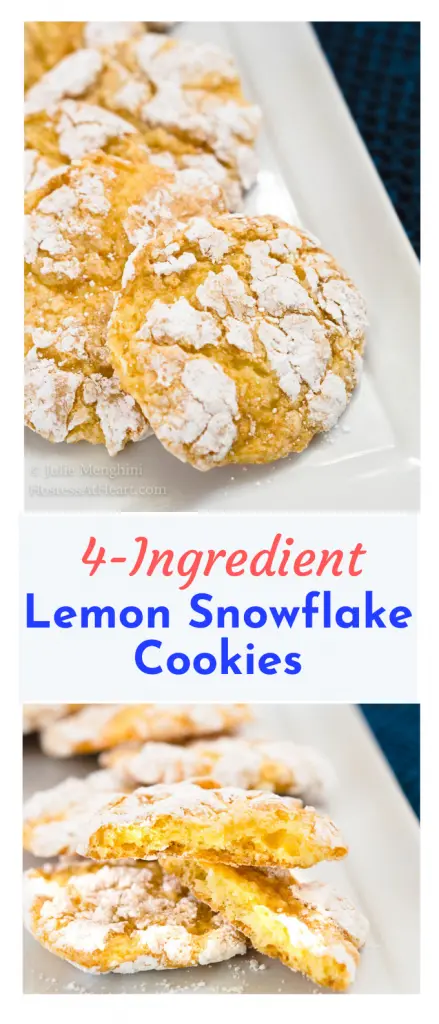 I am a cookie lover and here are a few of my favorites!
If you try our Lemon Snowflake cookie recipe, be sure to stop back and let us know!
Our most popular recipes
Do you have a favorite cookie? Leave us a comment! You may see it showing up here.