Festive Cherry Almond Kugelhopf Bread is soft and tender with a beautiful cherry aroma. While not too sweet, the tartness of the cherries pairs perfectly with the Powdered Sugar dusting.
Cherry Almond Kugelhopf Bread reminds me of Spring and Mother's Day. I think it's because of those beautiful cherry trees that I grew up with. Cherry trees when they're full of pink blossoms in the spring is something to behold.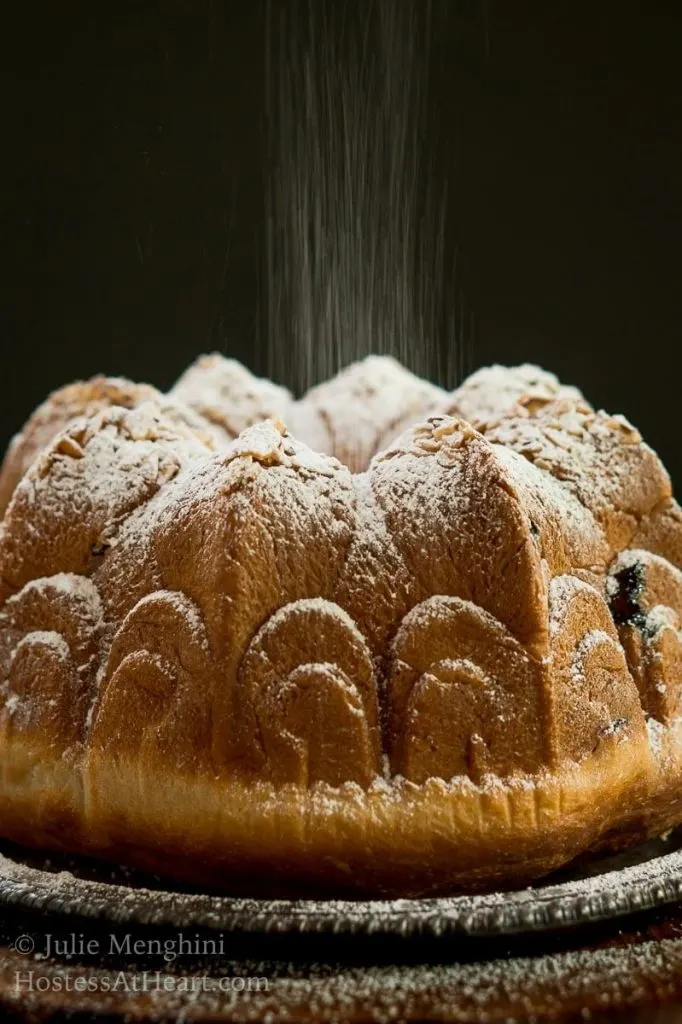 It's no secret or disrespect when I say my mother didn't love cooking. Her meals were very simple and she wasn't much of a baker.
One thing that she did do exceptionally well was to make pies. She made good use of those cherry trees in our yard and they made the best cherry pies.
Especially will a dollop of vanilla ice cream!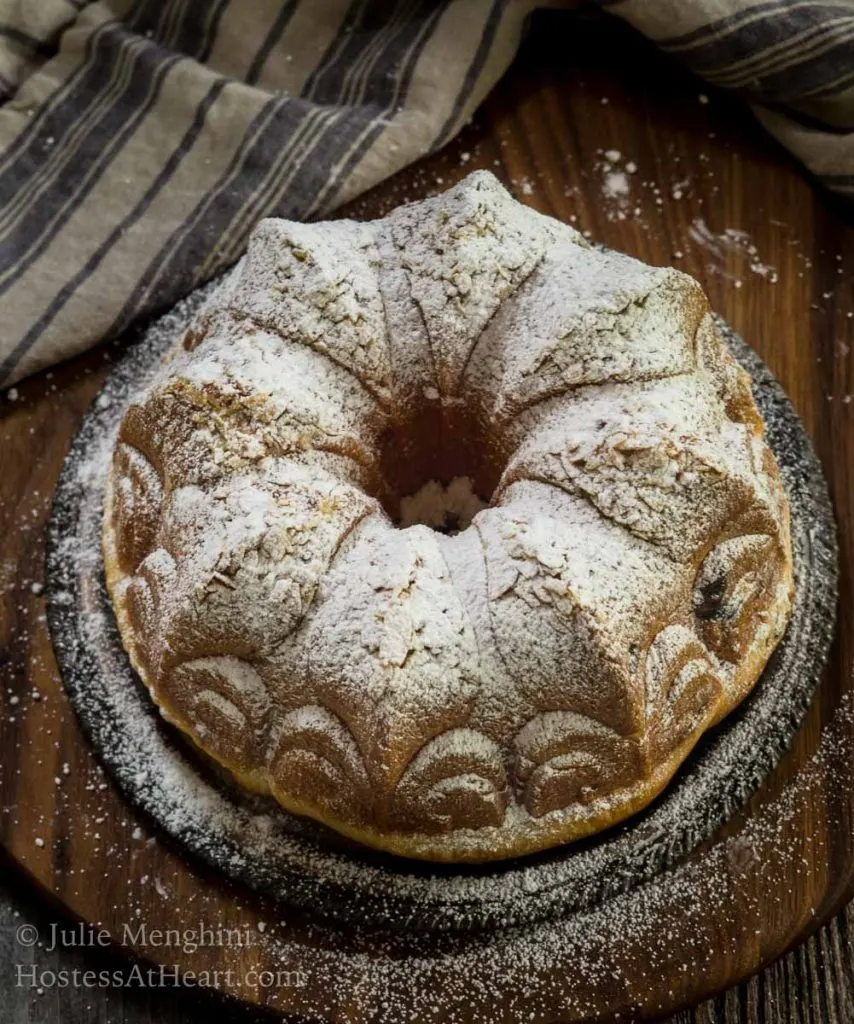 So when I made plans to try this beautiful bread together it was with thoughts of those cherries, spring and Mother's Day.
Most Kugelhopf bread is baked in a bundt or decorative tube pan. I liked this pan because it reminds me of a church under a new snowfall.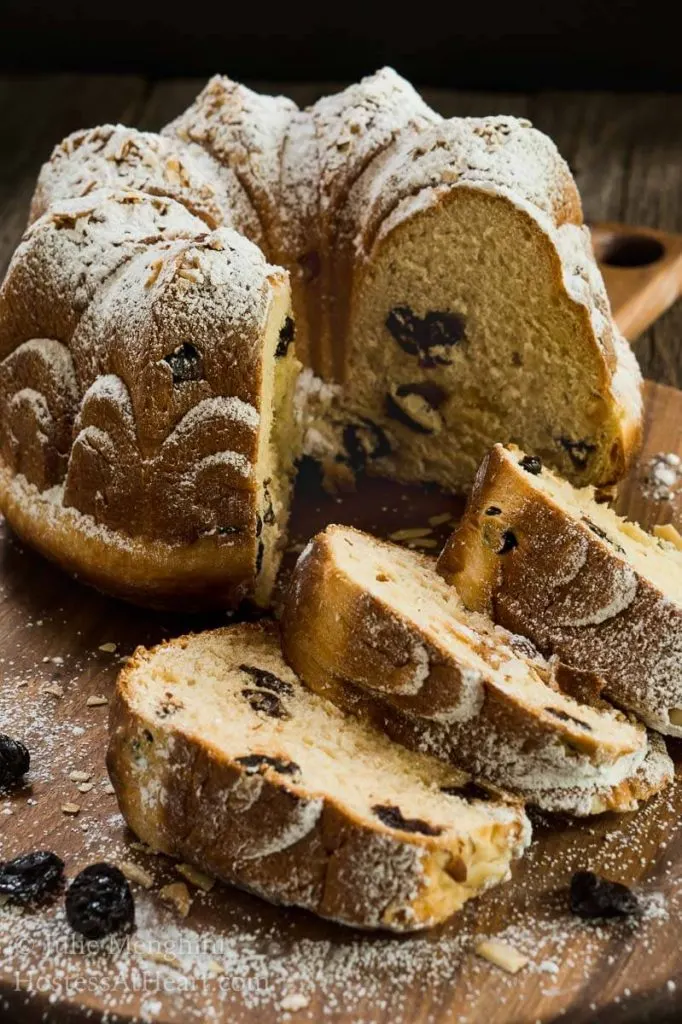 Where does Kugelhopf come from?
Kugelhopf Bread is said to come from Vienna. Cherries and raisins are typical of this bread in the Alsace area.
John doesn't love raisins so I went all dried tart cherries. They were so plump after a short Cherry brandy bath. They held up well in this bread. The cherry brandy is evident in the beautiful aroma of this bread.
Don't have time to make it now?

Pin it

for later!
Other special bread recipes
We LOVE baking bread! You can find all of our bread recipes here!
Our most popular recipes
Overnight Sourdough Bread
Swedish Apple Pie
Italian Bread Recipe
Pear Pie Filling
Basic Muffin Recipe
Pin this recipe to your favorite board

I'm hoping you agree that this is indeed a very special bread and hope that you will leave me a comment and a 5-star rating!