Mexican Grilled Chicken Chopped Salad with Honey-Jalapeno Dressing is a party of flavors and textures! This is a great make-ahead recipe for when life just gets busy.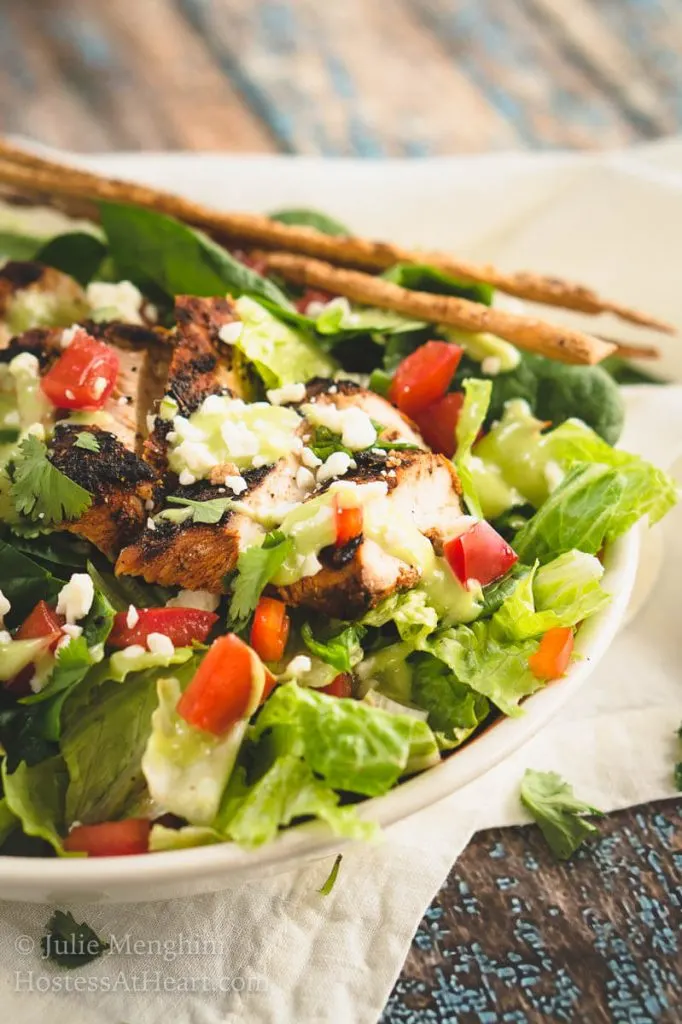 Mexican Grilled Chicken Chopped Salad with Honey-Jalapeno Dressing is one of our favorite recipes. This salad isn't just a salad. It's a journey on the flavor train my friend. I just couldn't get enough.
I love a good salad, but not just any ole salad. My salad has to have lots of flavors and textures otherwise I get bored really quick. I love chopped salads. What is a chopped salad anyway?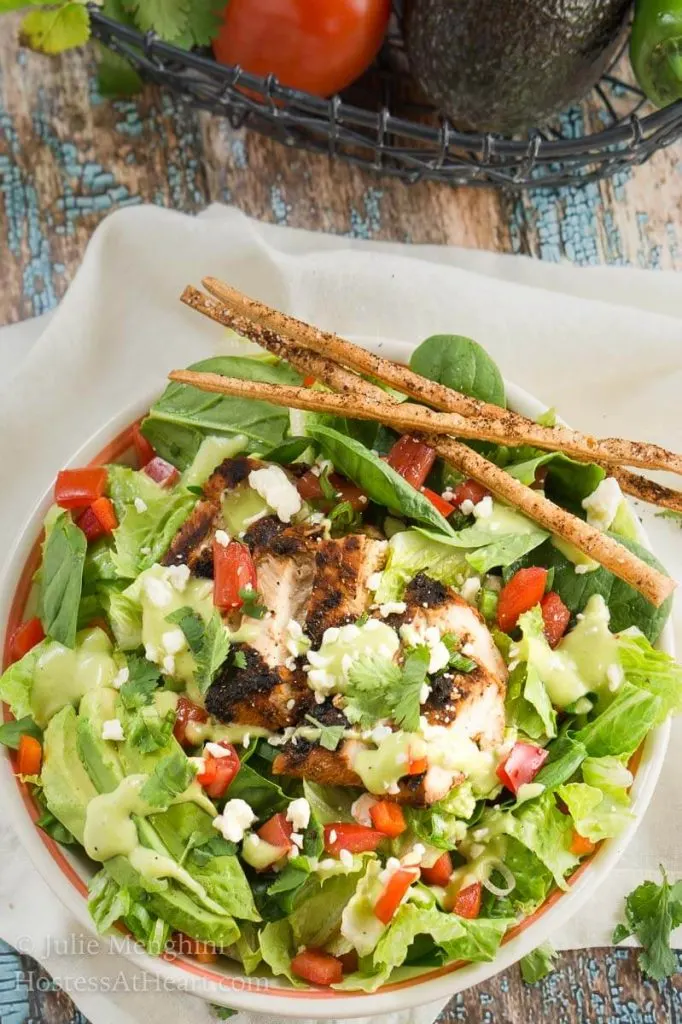 Chopped salads are just like any other salad except the ingredients are combined and chopped together so each bite has a scoop of ingredients, flavors, and textures. Just the way I like them! Traditional salads usually start with a bed of greens and have other ingredients layered on top and then dressed.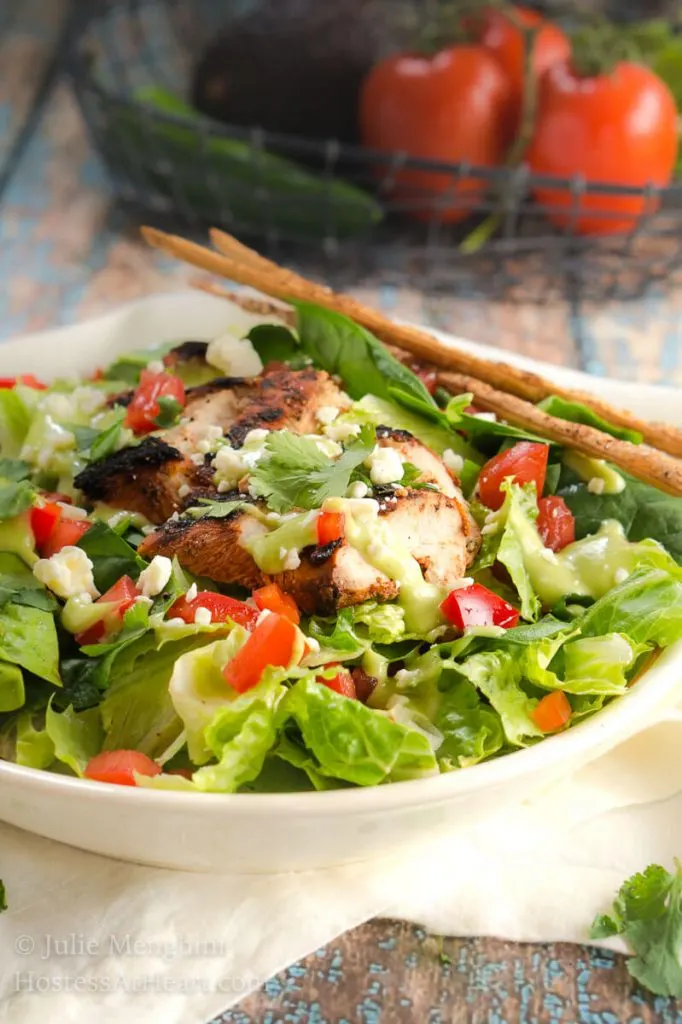 I've actually been working on this one. My earlier attempts were just meh…boring…sad face inserted here. The key to making this salad was creating a marinade that was bold enough to be evident in the chicken after it was grilled. That and a dressing that was both sweet and had a great kick. I also wanted all kinds of textures from the veggies and cheese.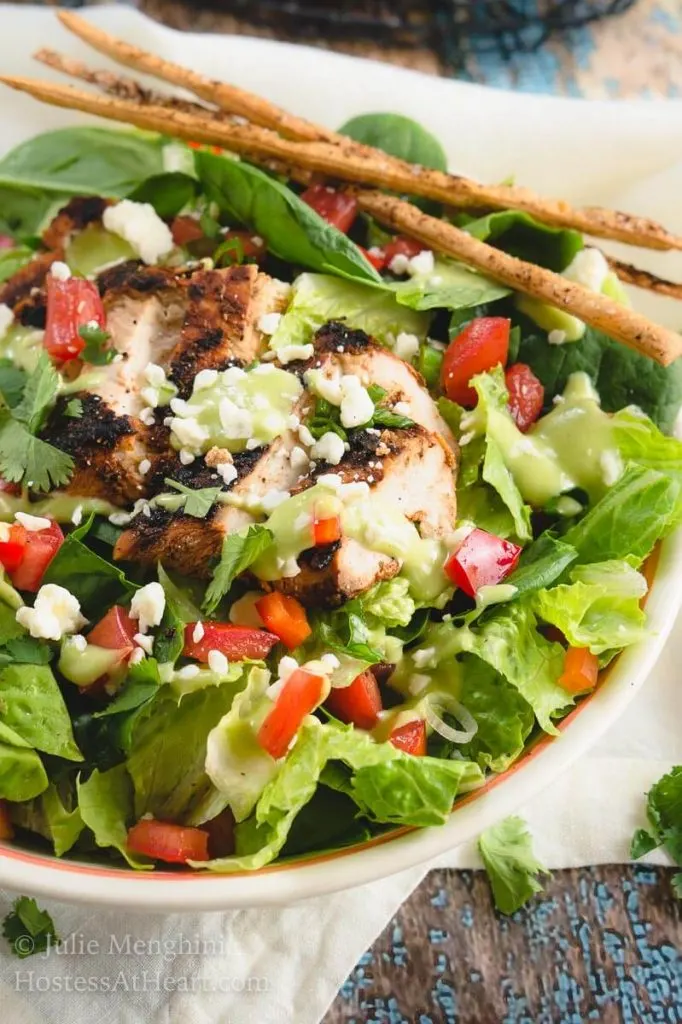 Don't have time to make it now?

Pin it

for later!
Here are a few other Mexican inspired dishes that I think you will love!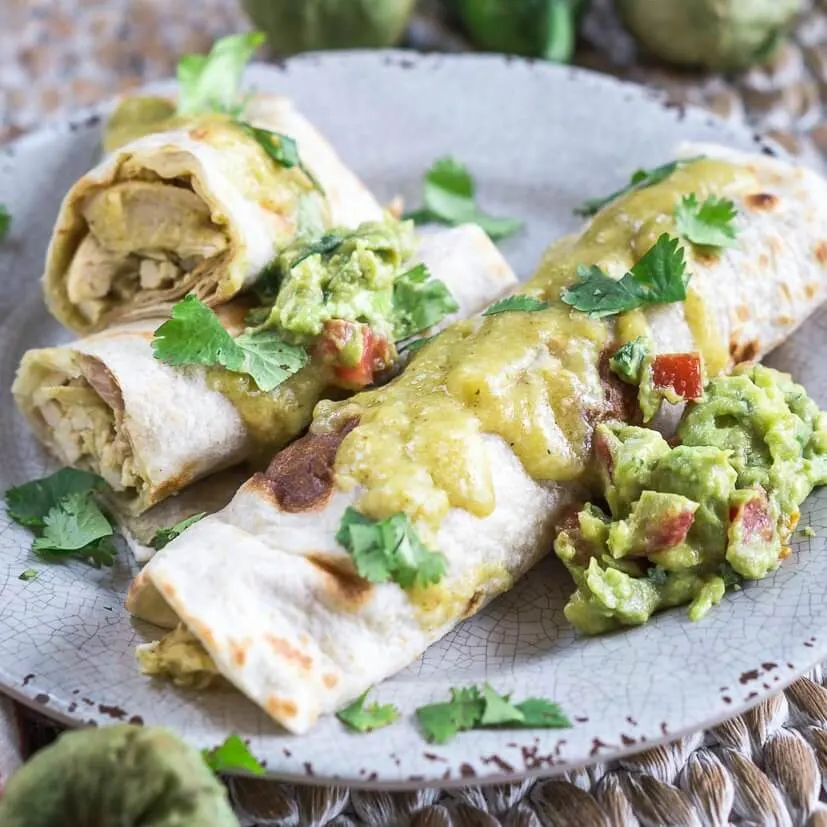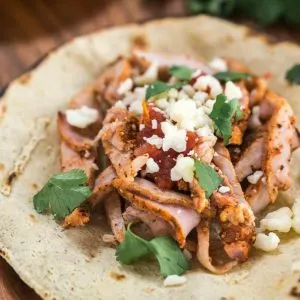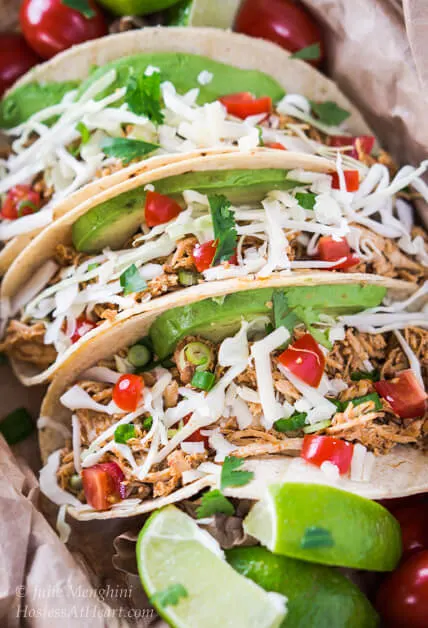 Let's keep in touch! You can find me on Pinterest, Instagram, Facebook, Twitter, and YouTube! Better yet, enter your email address in the box below and never miss a recipe!