Really
Good Green Mole Chicken Enchiladas – Zacatecas-Style are so flavorful and will take over as your favorite Enchiladas!
I thought enchiladas always had red enchilada sauce on them. When I opened the can, the sauce was red? I'm here to tell you these Really Good Green Mole Chicken Enchiladas will be changing what you thought really good enchiladas were and, there isn't a can involved!
Zacatecas is a city in North-Central Mexico. They have a rich mining history and a vast list of foods traditional to the country. Enchiladas, tortas, and stewed foods are common.
For John and I, it all started at a Mexican restaurant that we used to go to that served a spicy green salsa made from tomatillos. It wasn't long that we were trying to recreate it and my tacos and now my enchiladas were topped or stuffed with spicy green sauces.
Our local newspaper posted this recipe over a year ago. Even though it took me a while to get around to making it, I always knew it was just waiting for me.
When I dove into it, it didn't take me long to figure out that there were some serious errors in their writing of this recipe. Of course, I did what any human being would do…I googled it.
It was very evident that this recipe had been adapted from a recipe that had appeared in Saveur. By the time I looked it up, I already had my chicken cooked and deboned.
Well, the recipe is actually for a whole chicken cut and served in 8 pieces or 6 servings. I'm totally happy with the way that I made it. It went so much farther not to mention so deliciously wrapped in tortillas topped with this delicious fresh tomatillo, cilantro and jalapeno sauce.
If you like this recipe, take a look at these!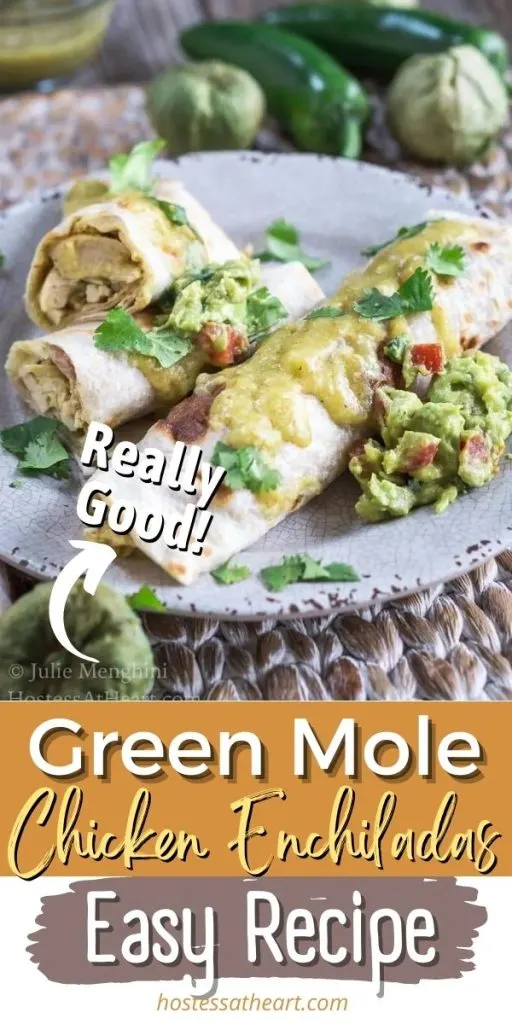 Don't have time to make it now?

Pin it

for later!
The next time I make this recipe, I'll do it exactly the same way.
I think you'll enjoy these recipes too!
WHAT'S POPULAR NOW!