Crockpot Steel Cut Oats & Bulgur is like waking up to a warm cinnamon hug. It's great as is or with fruit, nuts, and a drizzle of milk or cream. It makes several servings and freezes well.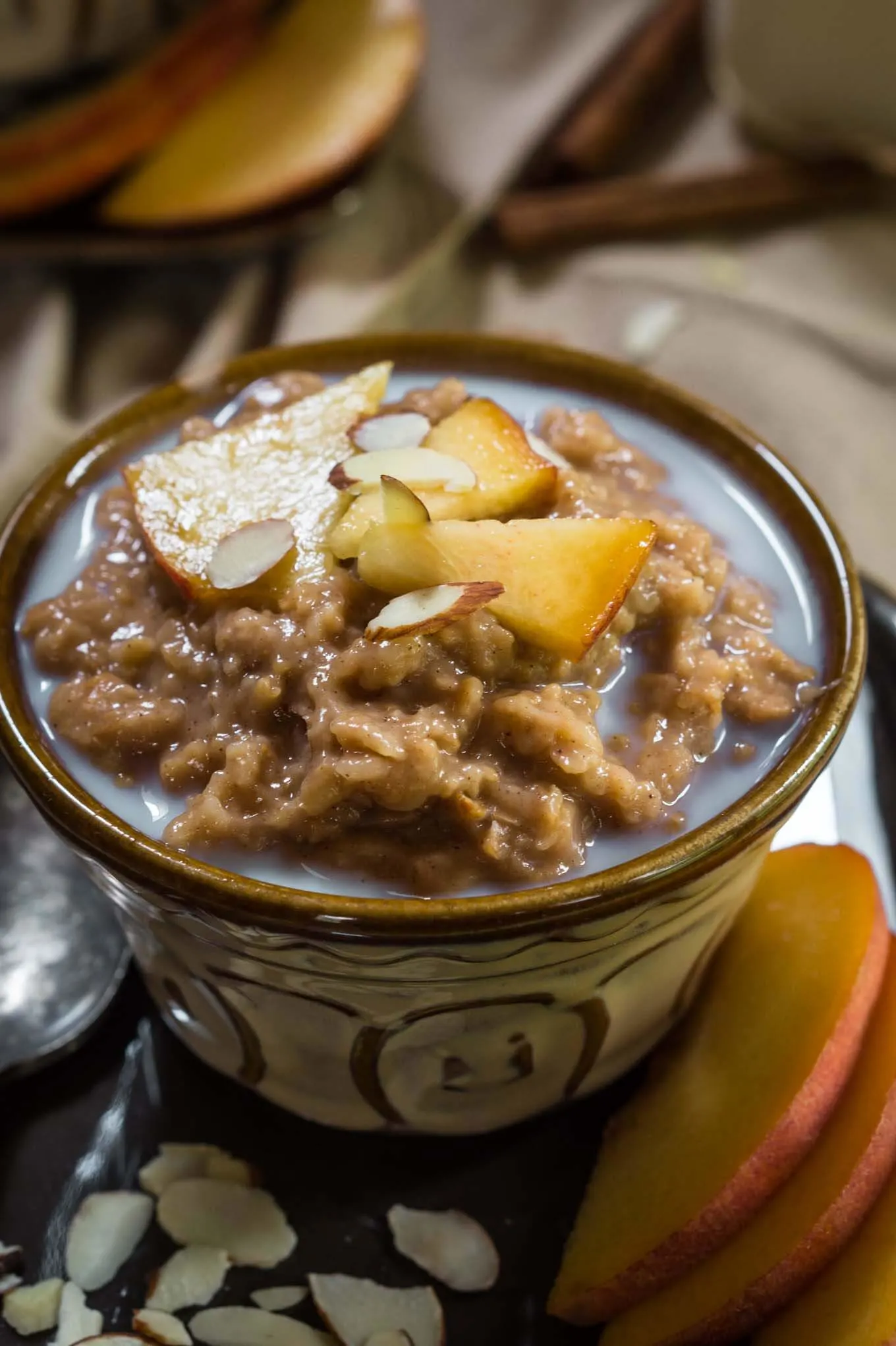 When the weather gets cooler, I replace my yogurt breakfasts with oatmeal. I love the stuff and have cooked it on the stove-top, baked it, and now here is a Crockpot Steel Cut Oats & Bulgur Recipe.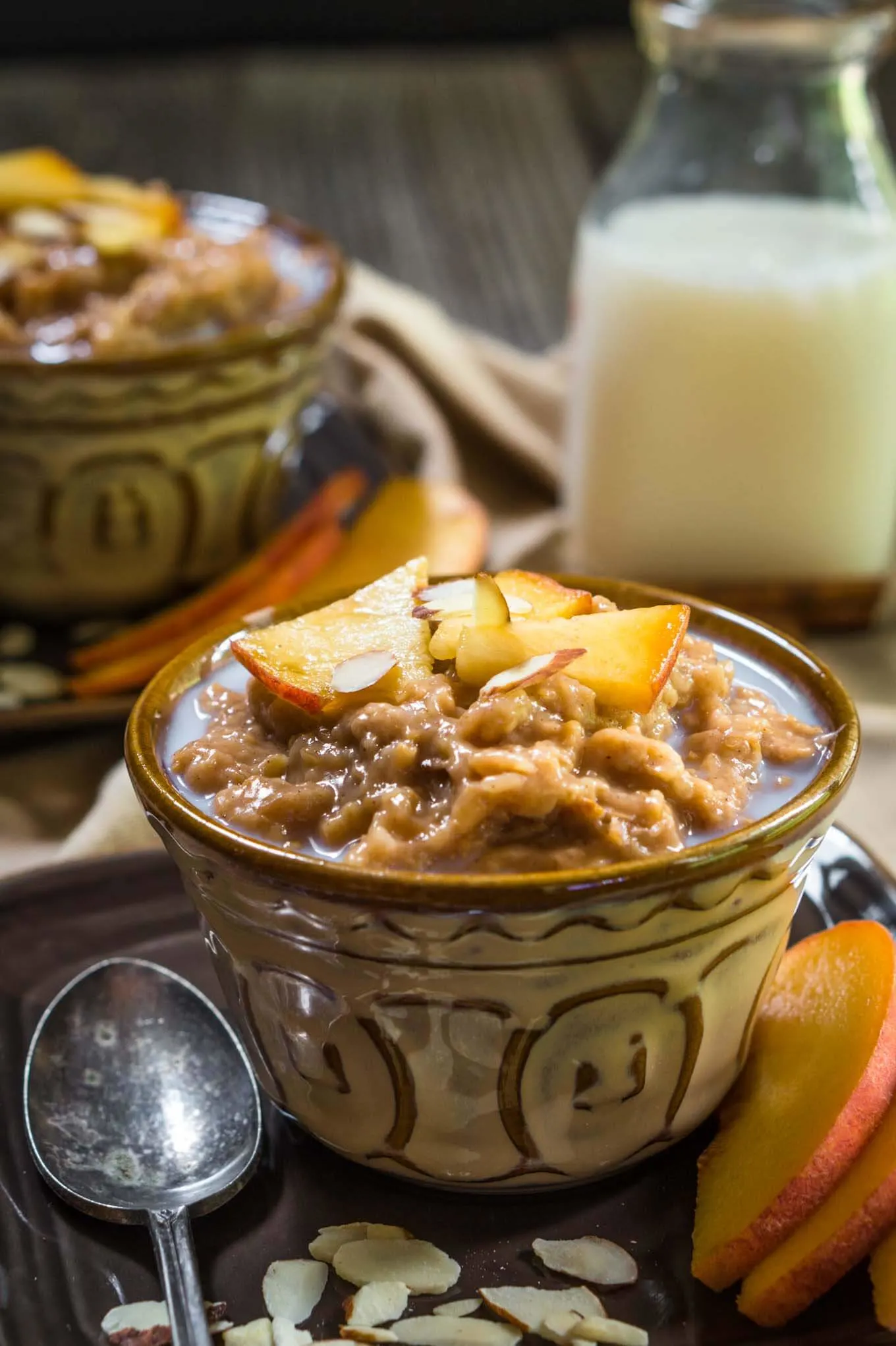 When I was young(er), I would often stay overnight with my grandmother. We would snuggle and talk about what we would fix for breakfast. My wish was always the same, oatmeal! She used the old-fashioned rolled oats that I still love, but I really like the steel cut oats. They can take a little longer to cook unless you let them cook while you sleep!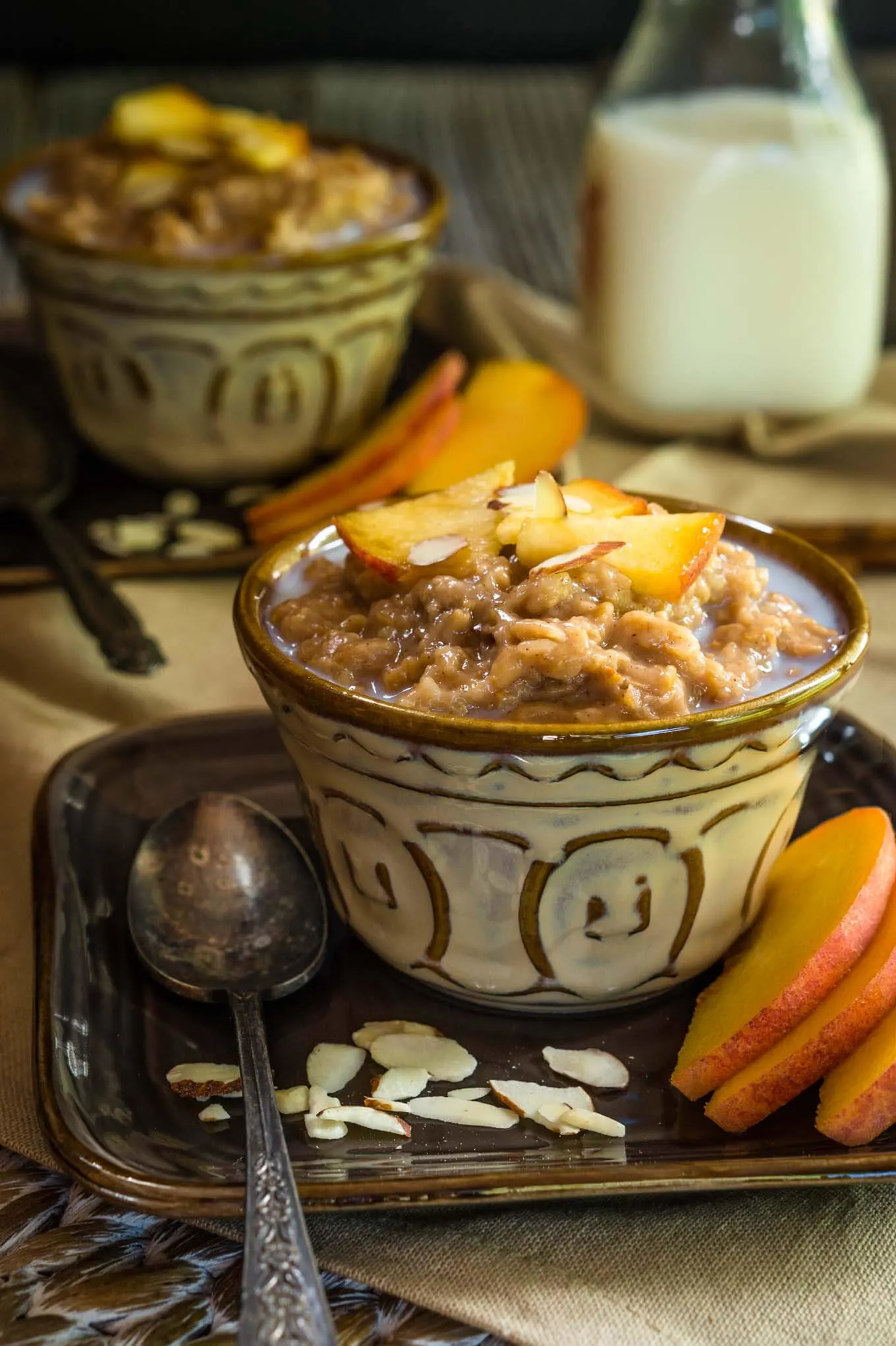 I recently saw a recipe using oats and quinoa in a hot porridge, and that got me thinking that my beloved steel cut oats would go deliciously with bulgur. I love bulgur because it has a natural sweetness with a hint of cinnamon.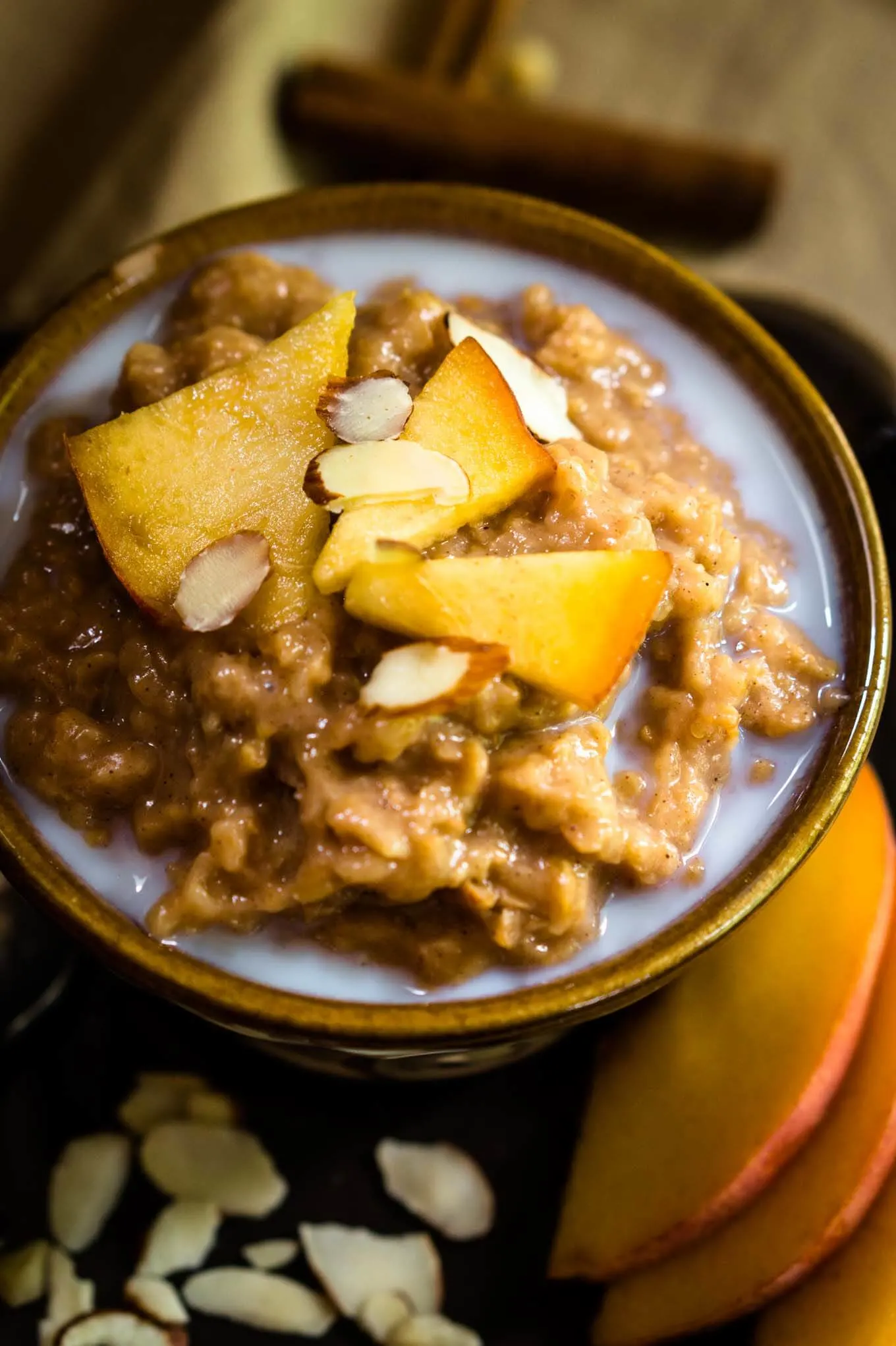 I flavored the steel cut oats & bulgur with cinnamon, vanilla, and honey and threw it all in the crockpot and let it cook while I snoozed. Waking up to the smell of warm cinnamon had my tummy growling in no time. It was so smooth and creamy, and it thickened up as it cooled. I topped it with peaches and sliced almonds and a drizzle of almond milk. You could add another drizzle of honey but I didn't need it.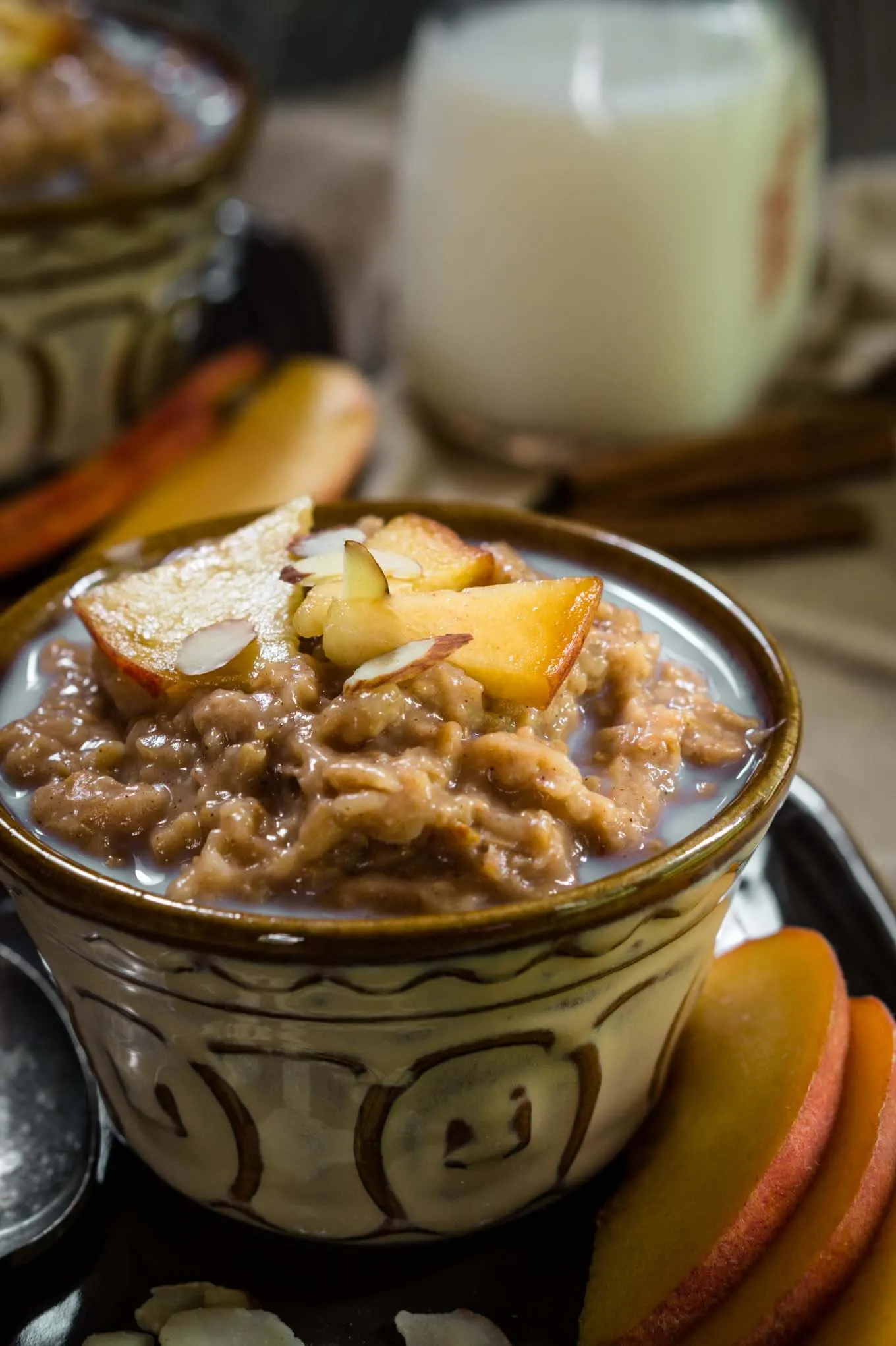 This is a perfectly easy and delicious way to start your day or to give the kiddos a good breakfast before they take off for school. If bulgur isn't in your pantry, you can use all steel cut oats. Another thing that I recommend it to snuggle with those you love. It makes great memories for you and them.
Don't have time to make it now?

Pin it

for later!
I store individual servings in the refrigerator and the freezer. It heats up nicely in the microwave or on top of the stove with a bit of milk to thin it out.
Here are a few more oat recipes that we love!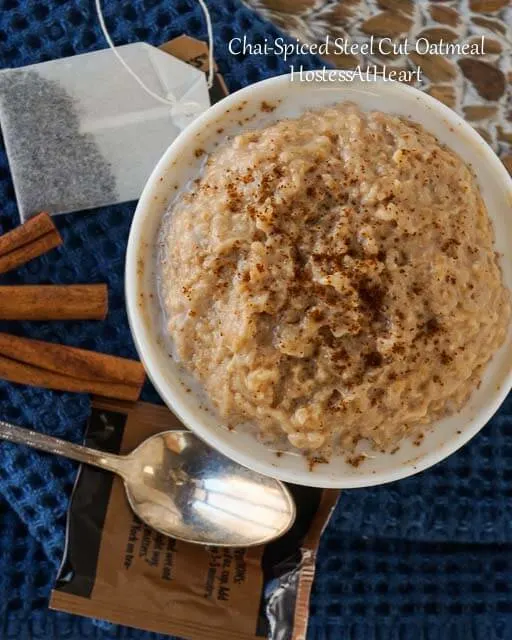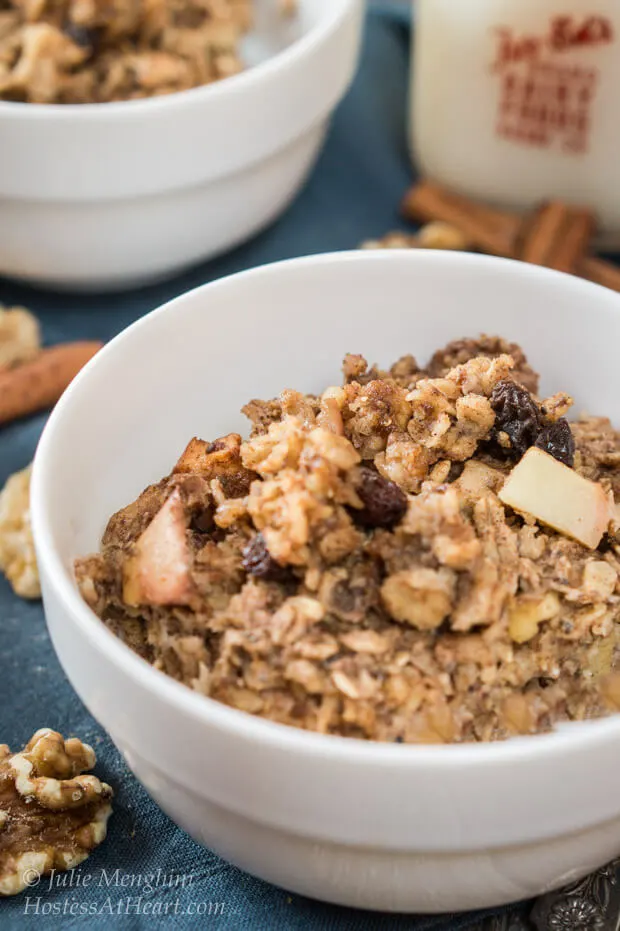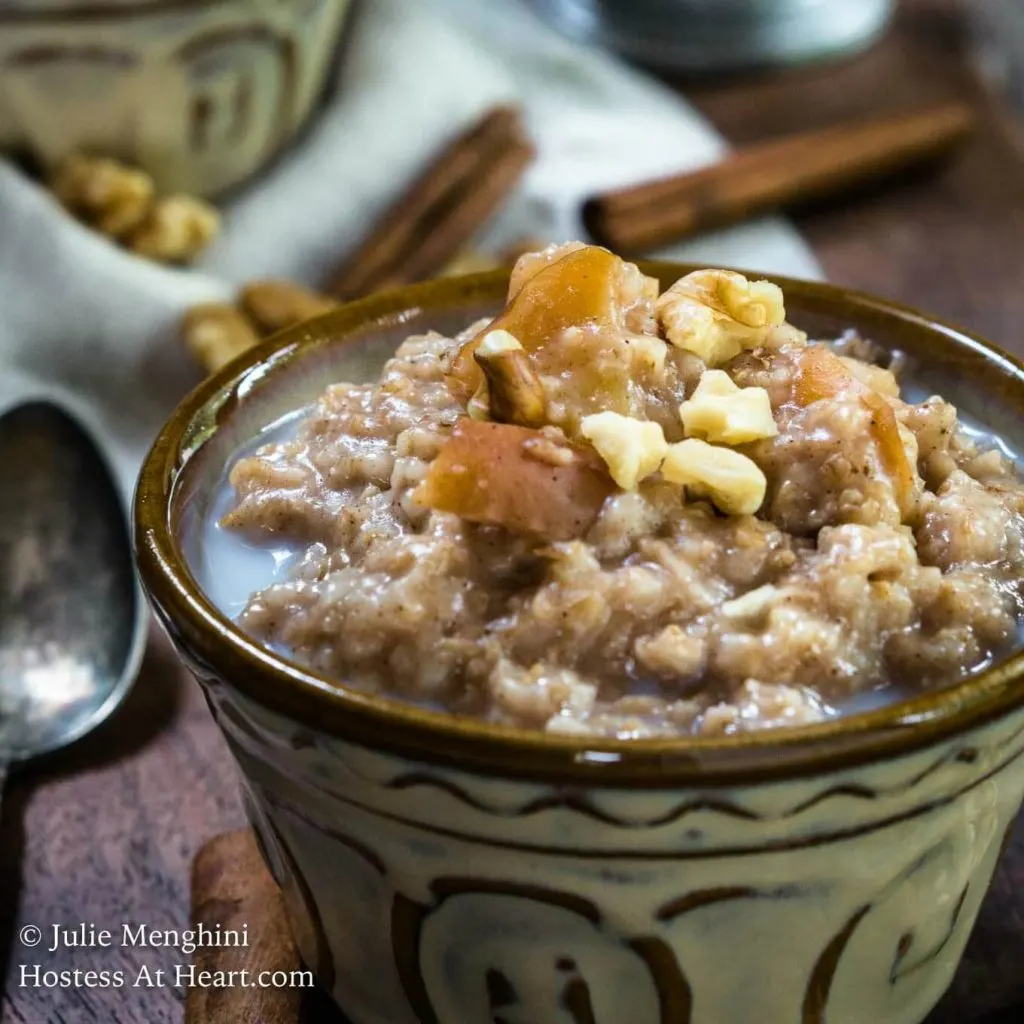 Let's keep in touch! You can find me on Pinterest, Instagram, Facebook, Twitter, and The Mix! Better yet, enter your email address in the box below and never miss a recipe!