Waking up to a warm breakfast that smells like apple pie is a great way to start your day. Crockpot Spiced Apple Steel Cut Oats is delicious, healthy, and will keep you satisfied until lunch.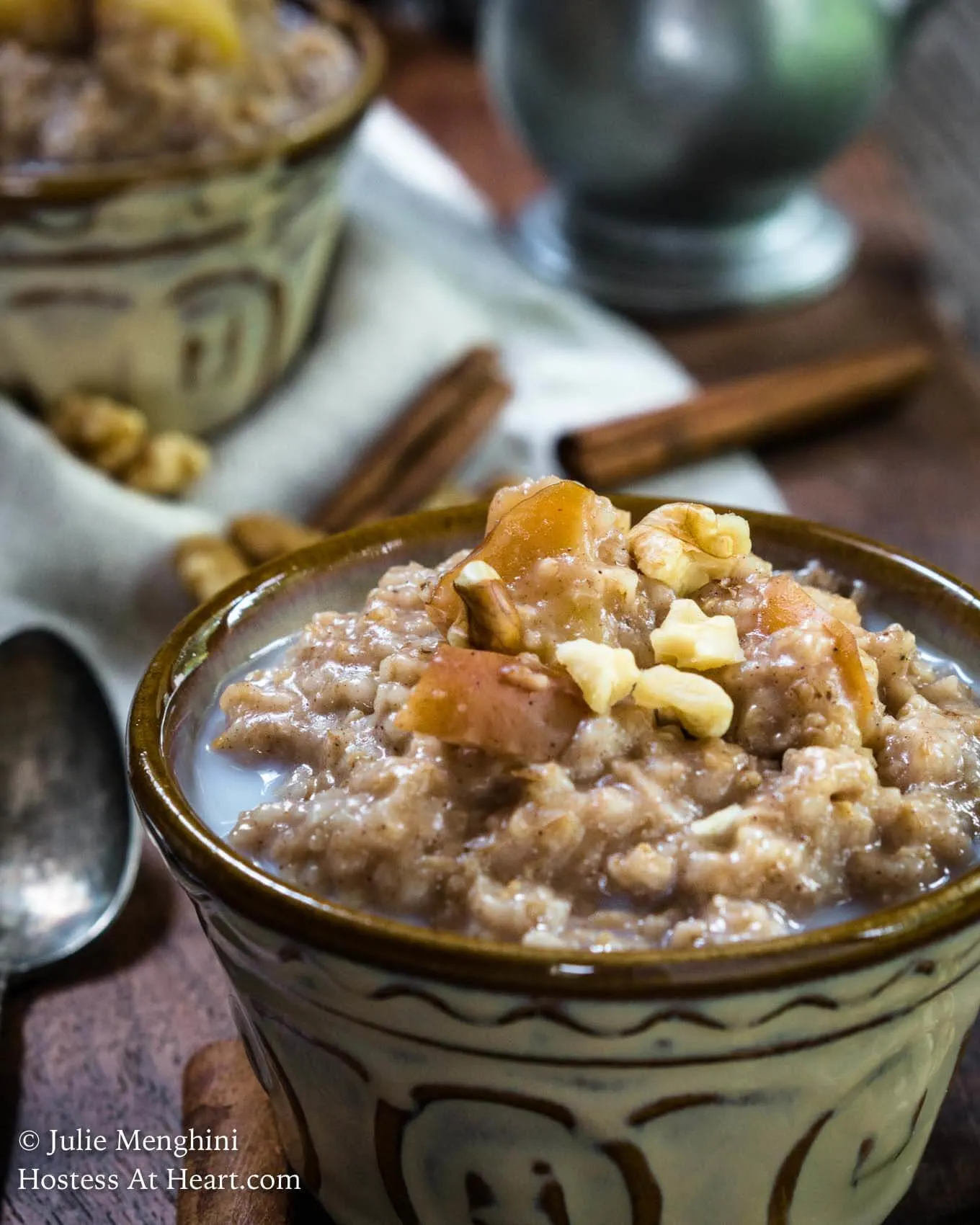 Even though I can eat Spiced Apple Steel Cut oats all year long, When it starts getting cooler I start substituting my usual warm-weather breakfast of yogurt with granola for oatmeal.
I just love the stuff whether it's traditional oats or steel cut oats. I have recipes for stovetop, baking and in the crockpot. Such as this Crockpot Spiced Apple Steel Cut Oats.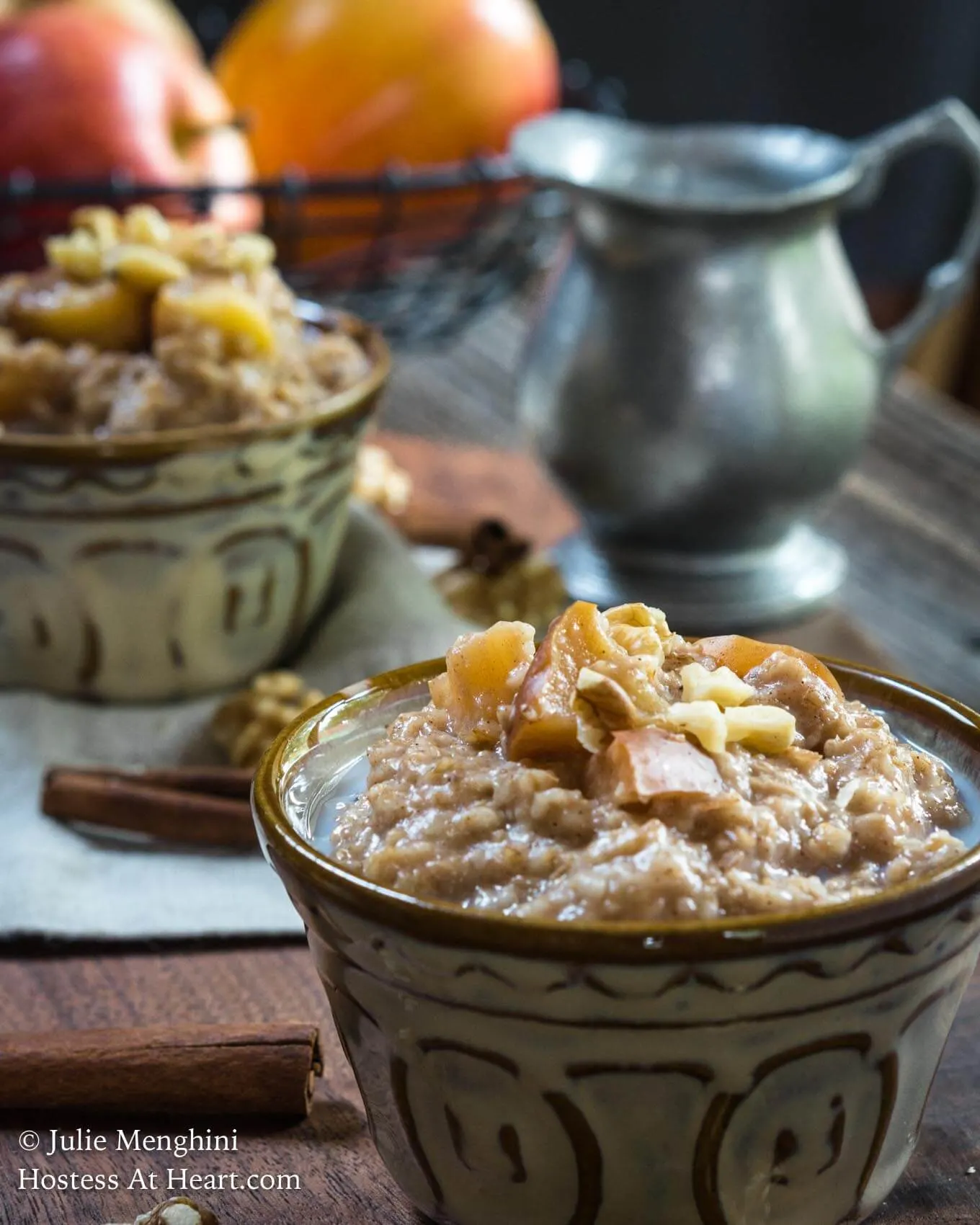 One of the things that I like about oatmeal is that it leaves you satisfied until lunch.
My grandmother used to say "that's because it sticks to your ribs" meaning that it's filling. I love combining grains, fruits, and nuts with my oatmeal, and I don't think I've ever had a combination that I don't like.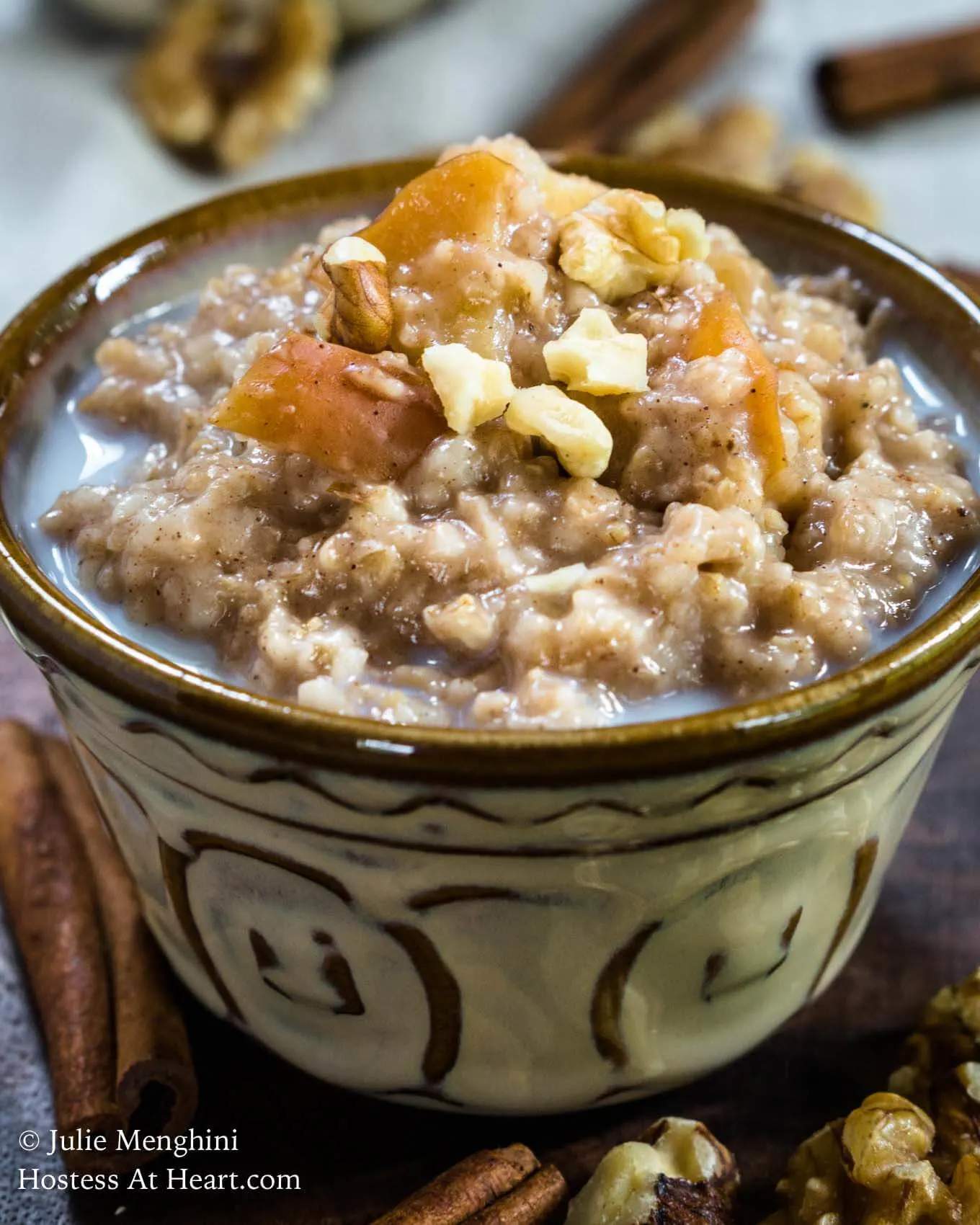 With the weather getting cooler, I naturally start craving apples, specifically, apple pie. I knew that if I made a pie that I would do my darndest to finish it off in as short amount of time possible.
To squelch some of these cravings, I decided that I'd put some oatmeal in the crockpot with some fresh apples and apple pie spices.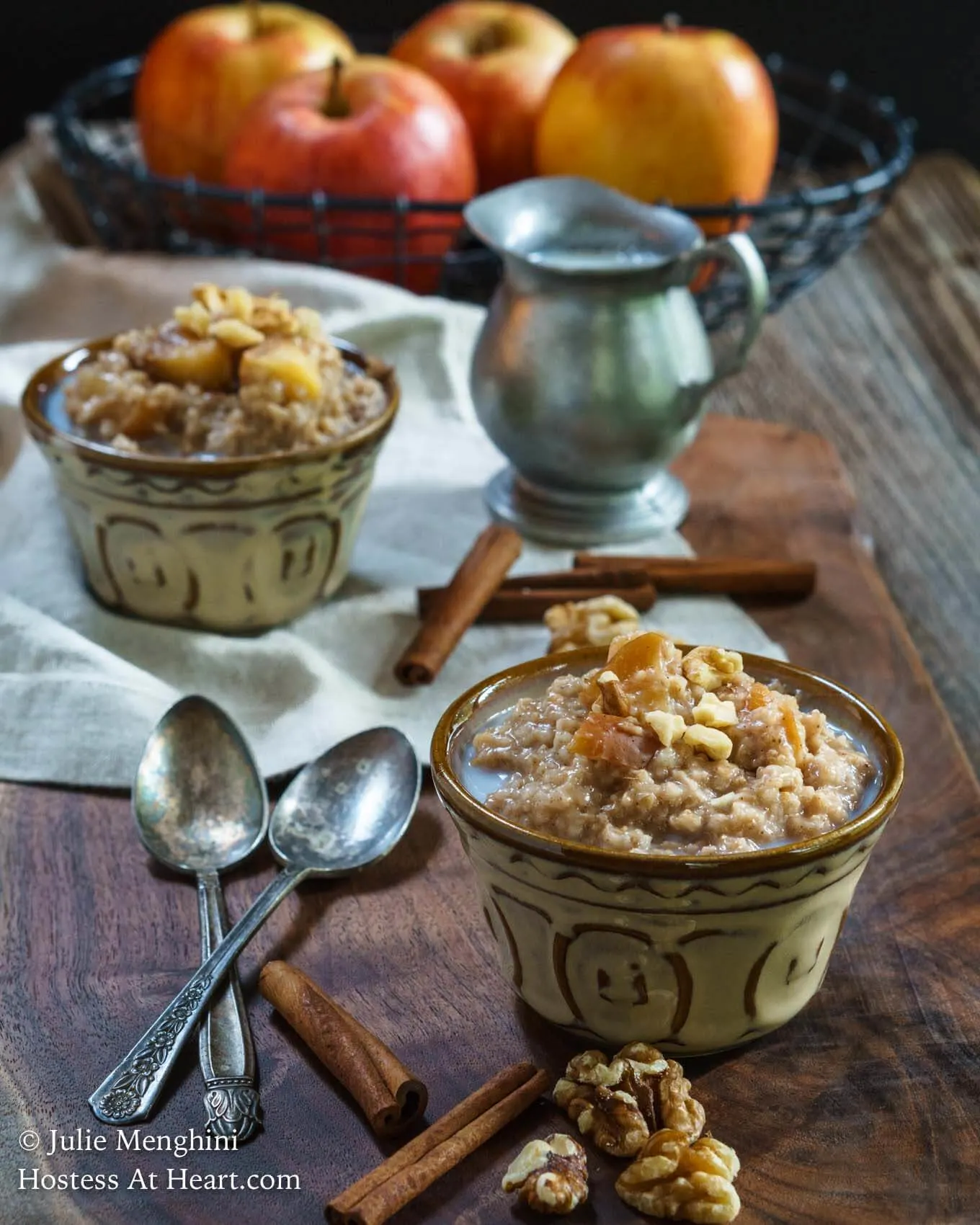 There's nothing like getting up to the smell of apple pie. Another glorious benefit is that it makes 8 servings so I have enough for almost two weeks.
It freezes wonderfully so I just take a couple of containers out of the freezer and put them in the refrigerator for the morning.
A couple of minutes in the microwave with some almond milk and I have a delicious breakfast that's a great way to start my day.
Don't have time to make it now?
Pin it

for later!

Here are just a few other oatmeal recipes. Didn't I tell you I loved the stuff?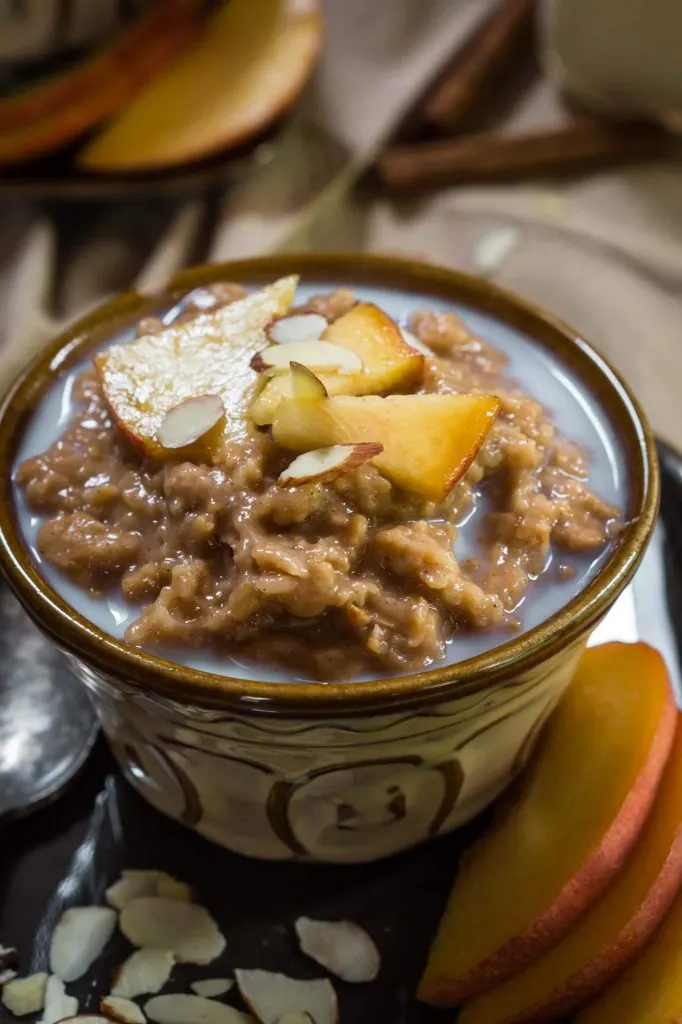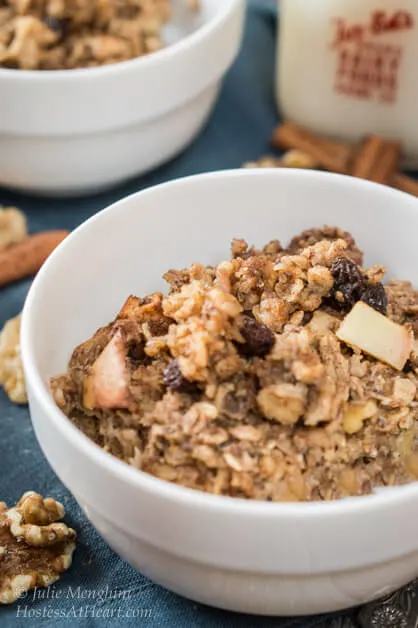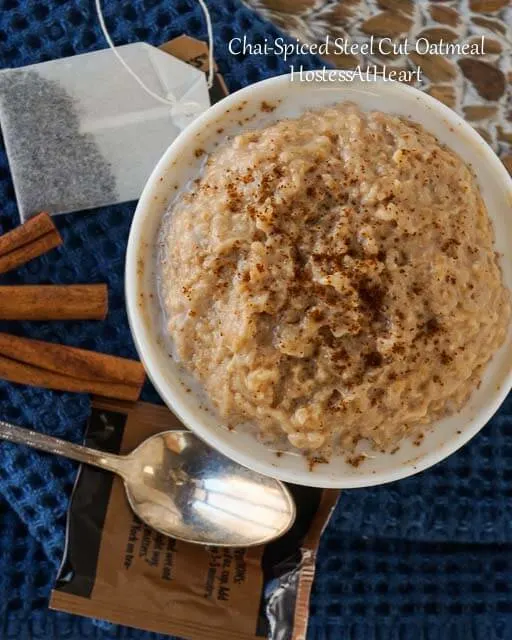 Pin it now!