This Sweet Basil Pesto Recipe is absolutely delicious and so versatile. As an appetizer, an amazing pasta dish or drizzle it over fish, pork, or chicken.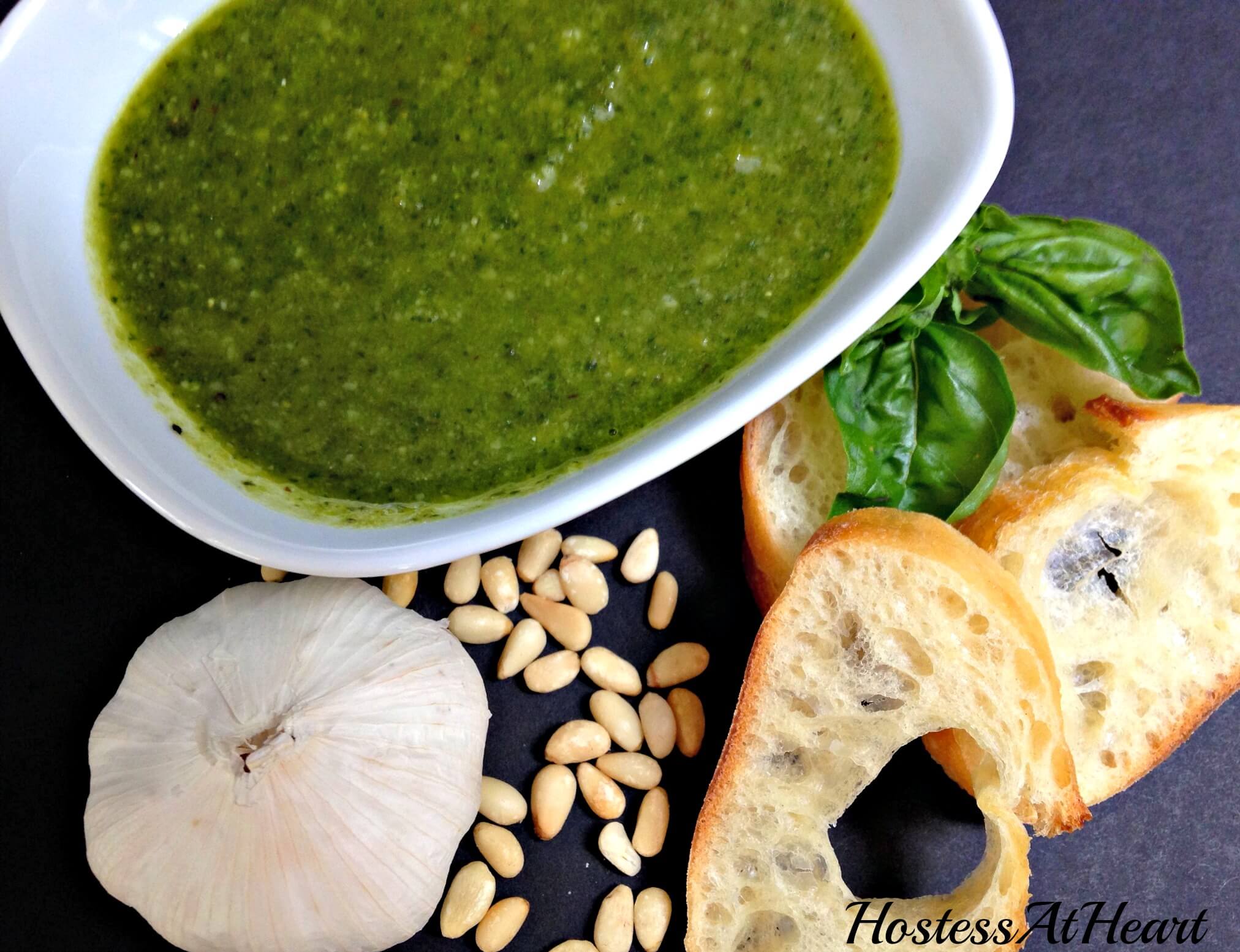 You can find pesto made with all kinds of ingredients nowadays. Carrot tops, arugula, and cilantro to name just a few, but, Sweet Basil Pesto remains my favorite!

I have had a heck of a time getting back into a routine. It took a while to get my "have-to list" done so I could get to my "want-to list".
We just celebrated John's birthday. I still think that a birthday is a reason to celebrate. Everyone should feel special on their birthday regardless of how old they are.
We invited friends over that like us, love food with fresh ingredients. I was able to grab some amazing tomatoes and jalapenos from my garden and made a big batch of pico de gallo.
I also have a couple of beautiful sweet basil plants that I couldn't wait to whip up a batch of this Sweet Basil Pesto.
My recipe comes from my "go-to" girl, Ina Garten. I've never met Ina, and if I did, I would probably embarrass myself by either going mute or talking non-stop incoherently.
Don't have time to make it now?

Pin it

for later!
The most important thing in making good pesto is to use good quality parmesan. I freshly grated Parmesan Reggiano in a food processor. Putting parmesan in the food processor gives it a great texture.
It has a larger grain, that you can really taste. I tripled my batch so I could put some in the freezer. It freezes so well. Once thawed, it looks and tastes as good as the day you made it.
Pesto is so versatile. You can use it as I did, as an appetizer, or make an amazing pasta dish or pour it over fish, pork, or chicken. What is your favorite way to serve it?
Here are a few more of my favorite appetizer recipes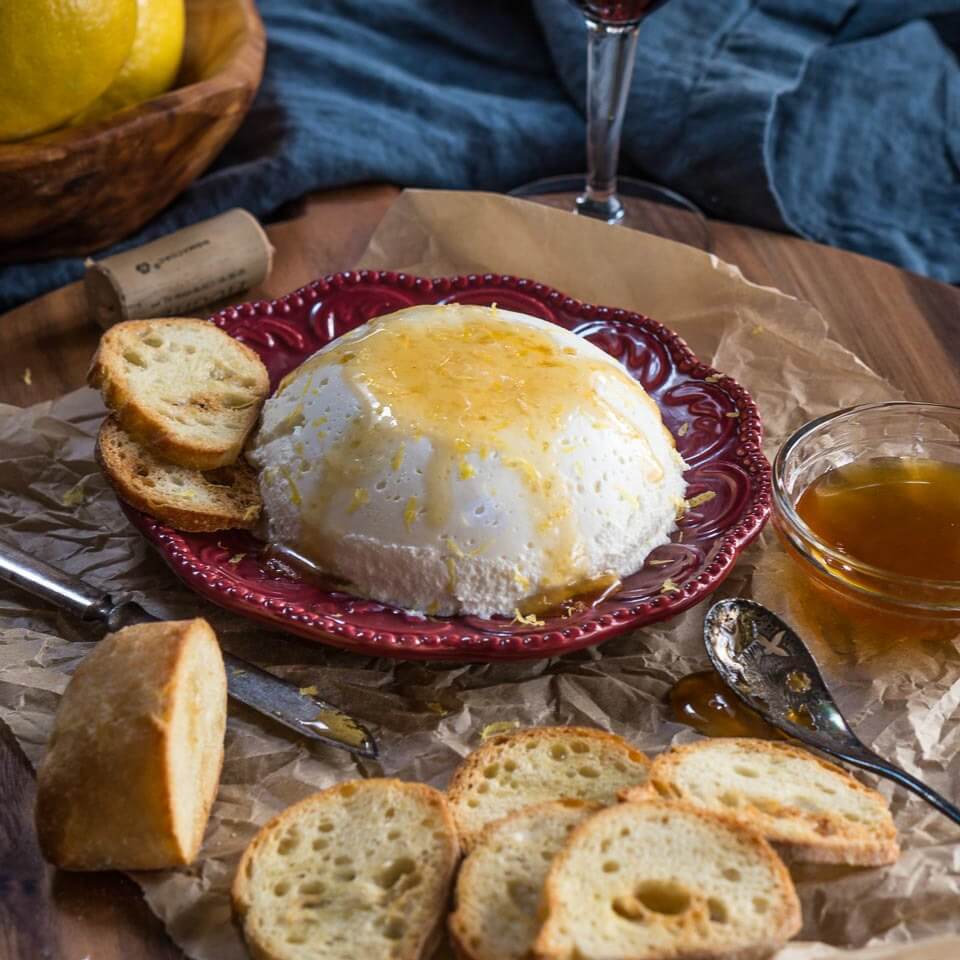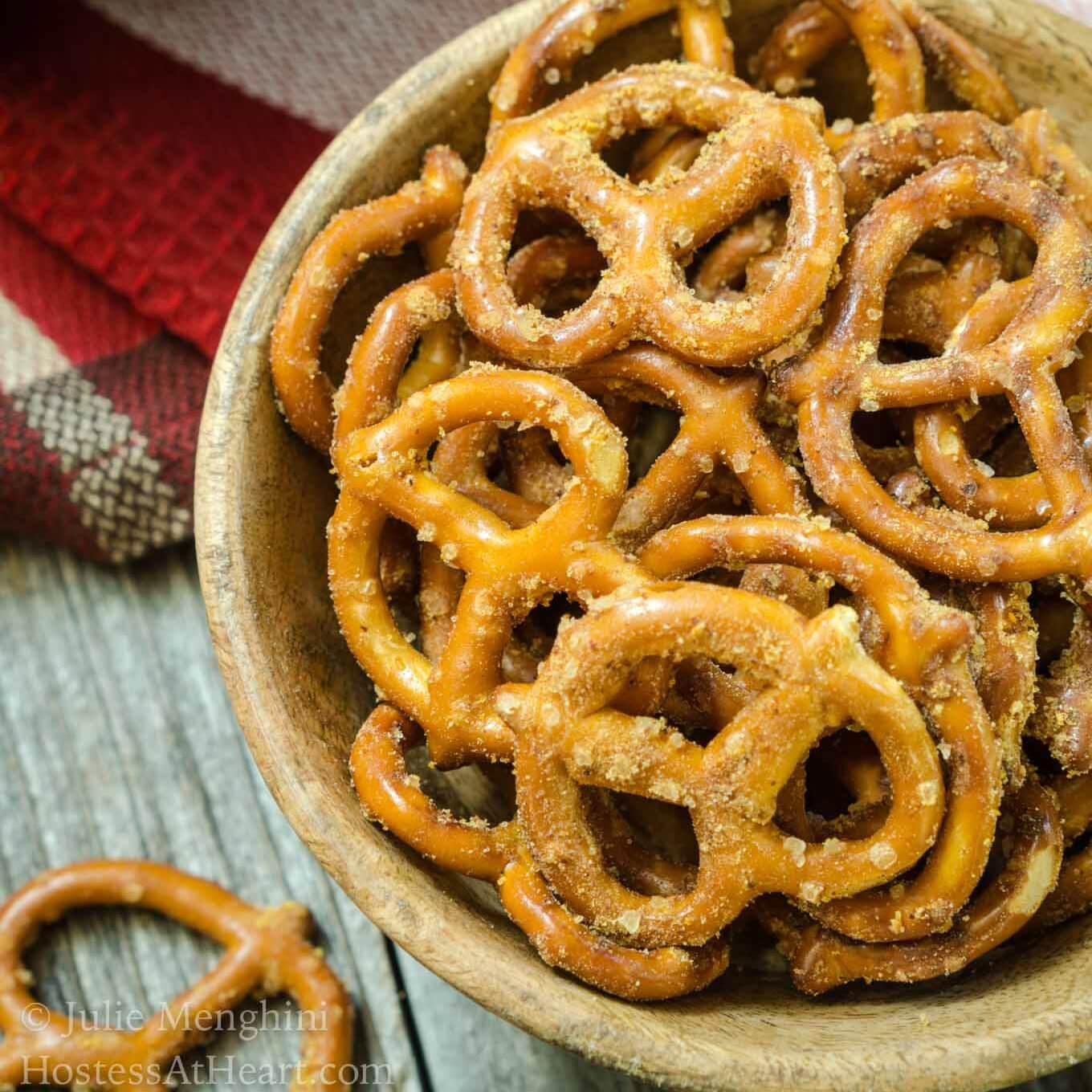 Let's keep in touch! You can find me on Pinterest, Instagram, Facebook, Twitter, and YouTube! Better yet, enter your email address in the box below and never miss a recipe!