Keep summer grilling and entertaining simple with Garlic-Basil Red Hasselback Potatoes. Just sit back and enjoy your guests.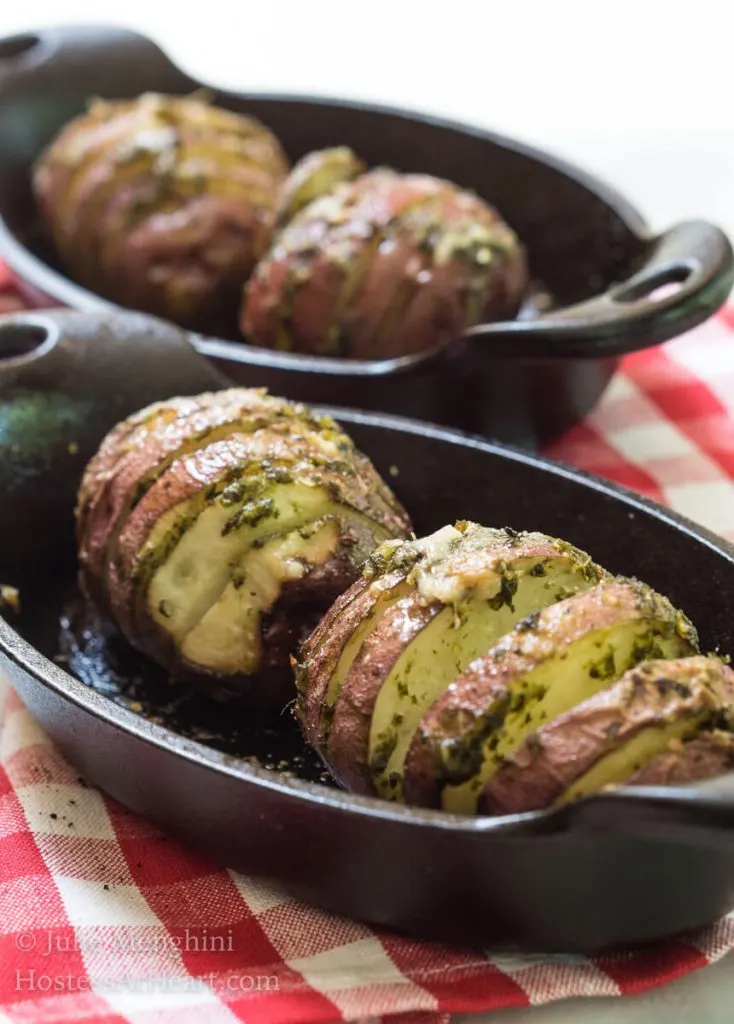 This time of year is just beautiful in Nebraska. The worst of the freezing weather is behind us and the heat and humidity aren't unbearable yet. You just can't keep me inside right now so my meals need to be no-fuss like these Garlic-Basil Red Hasselback Potatoes! They're perfect for the grill!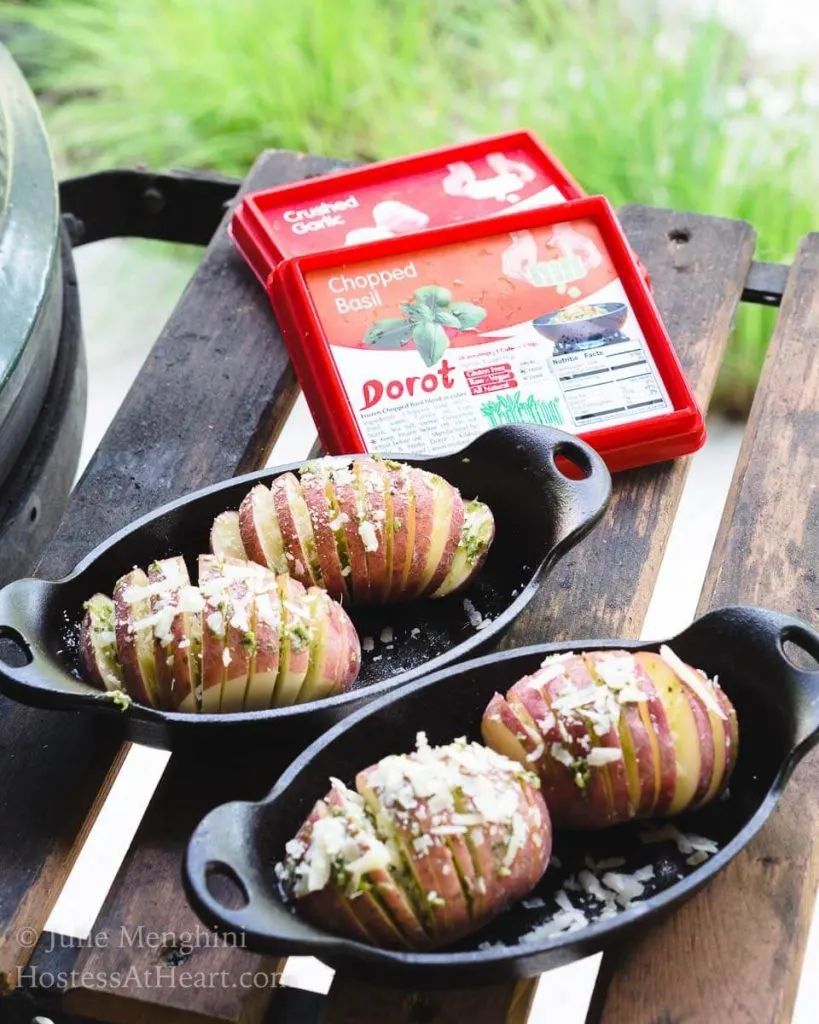 This post is sponsored by Dorot. My opinion and love of this product are 100% my own.
I'm outside gardening or walking and we're on our bicycles every chance we get. When we're busy like this I want first of all, simple and fresh, also on the grill if possible and finally a no-fuss menu. Garlic-Basil Red Hasselback Potatoes with Dorot is a 3-check recipe!
I plant a lot of herbs in my garden each year. Unfortunately, my herbs are just babies right now and can't help me out in the kitchen.
When I found Dorot herbs and garlic in the freezer section of my Trader Joe's store I couldn't be more excited.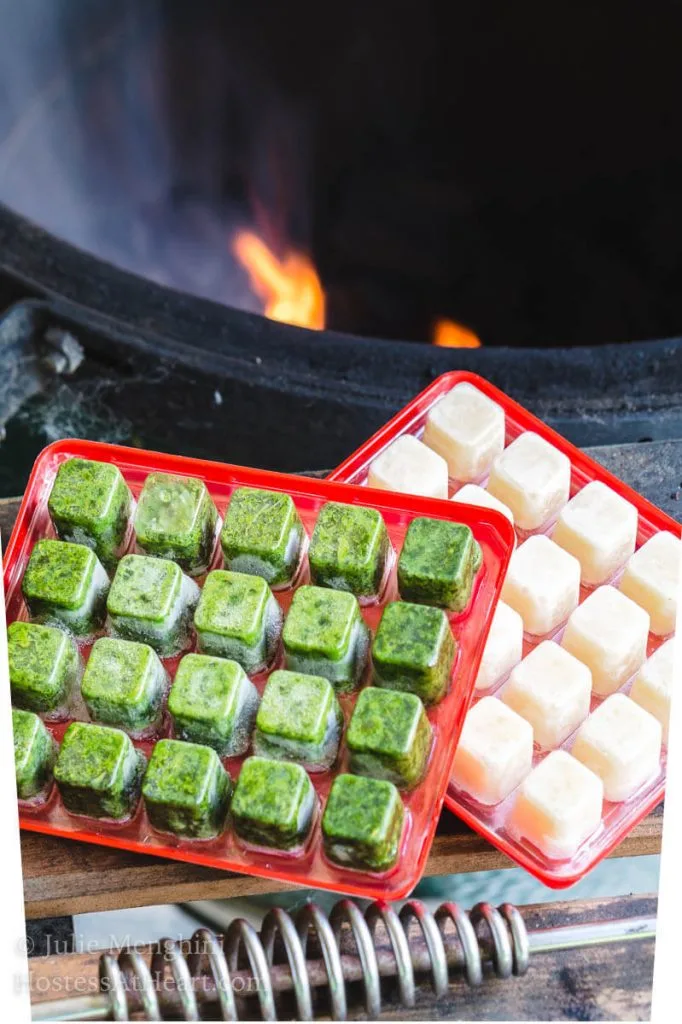 With a simple pop of the tray, I have a perfectly pre-portioned crushed garlic or chopped herb. Making garlic bread or fresh salad dressing is a snap!
Imagine fresh basil whenever you need it! I get giddy just thinking about it!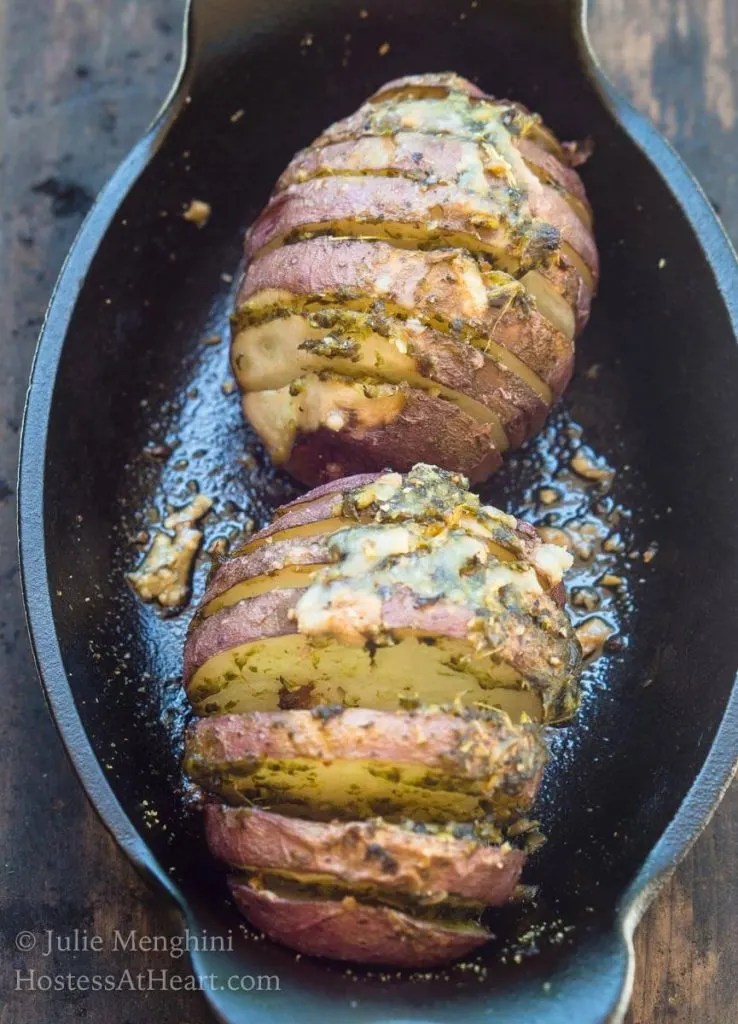 I read that Dorot grows its own garlic, basil, cilantro, parsley, chili, and ginger and then flash freezes it within 90 minutes of harvest and they have a shelf life of two years.
I just keep it in the freezer and pop a portion out whenever I need it.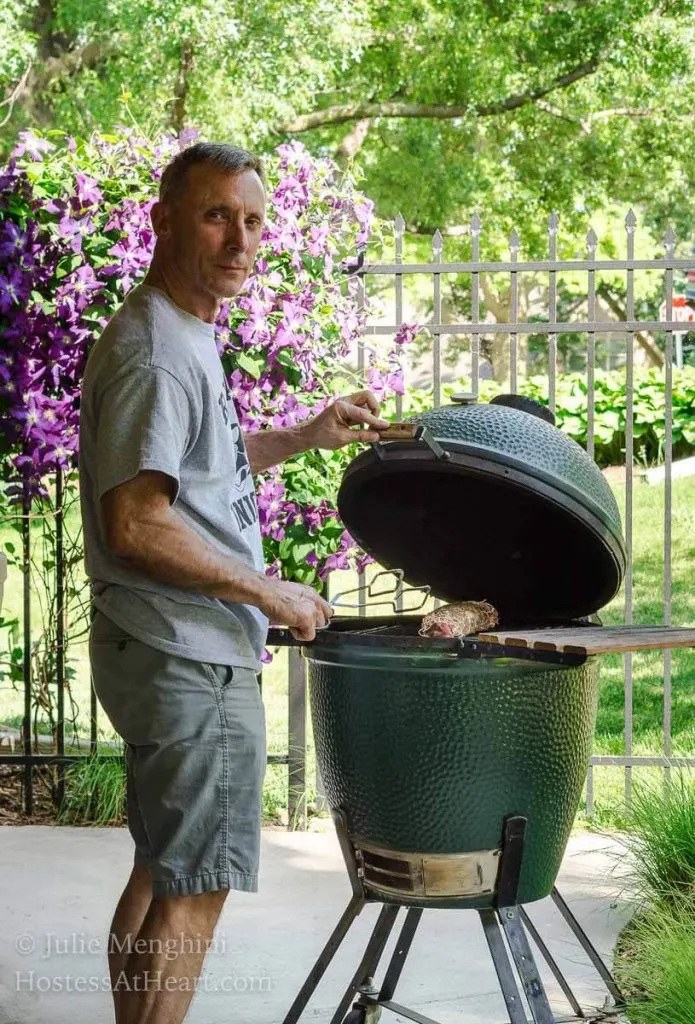 John and I love to grill out on Sundays. We try to not make other commitments and just enjoy each other's company.
We had a beautiful tenderloin for the grill and I'd picked up some gorgeous asparagus and red potatoes at the farmer's market that I knew would be great together.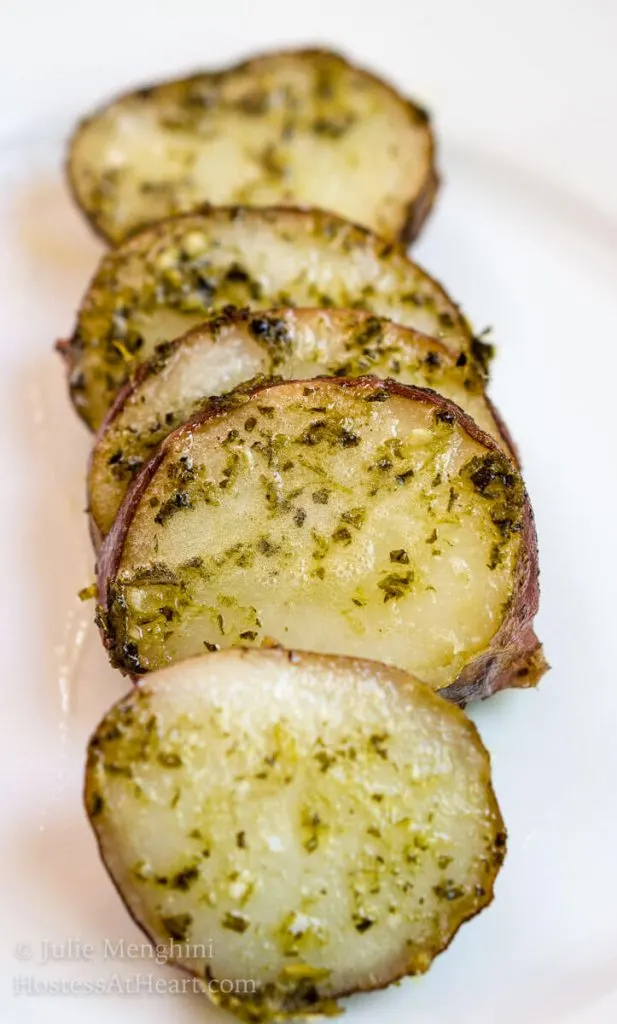 Making a garlic-herb sauce to go on those potatoes was such a great idea!
I'll be using that combination in so many other dishes from vegetables, proteins, to pasta.
As a result of using herbs and garlic to flavor a dish, I don't need as much salt.
Don't have time to make them now?

Pin it

for later!
If you like this potato side dish recipe, here are a few more you may enjoy
You can find all of our side dish recipes here!
You can also find Dorot garlic and herbs at Whole Foods or go to their website for a store locator in your area and other amazing recipe ideas! I want to thank Dorot for such a high-quality product in addition to supporting Hostess At Heart!
Here are a couple of recipes that were even easier to make with Dorot Crushed Garlic, Chopped Herbs, or Ginger!