Super Fun Summer Ice Cream Pops make a perfectly fun and delicious summer activity for the whole family.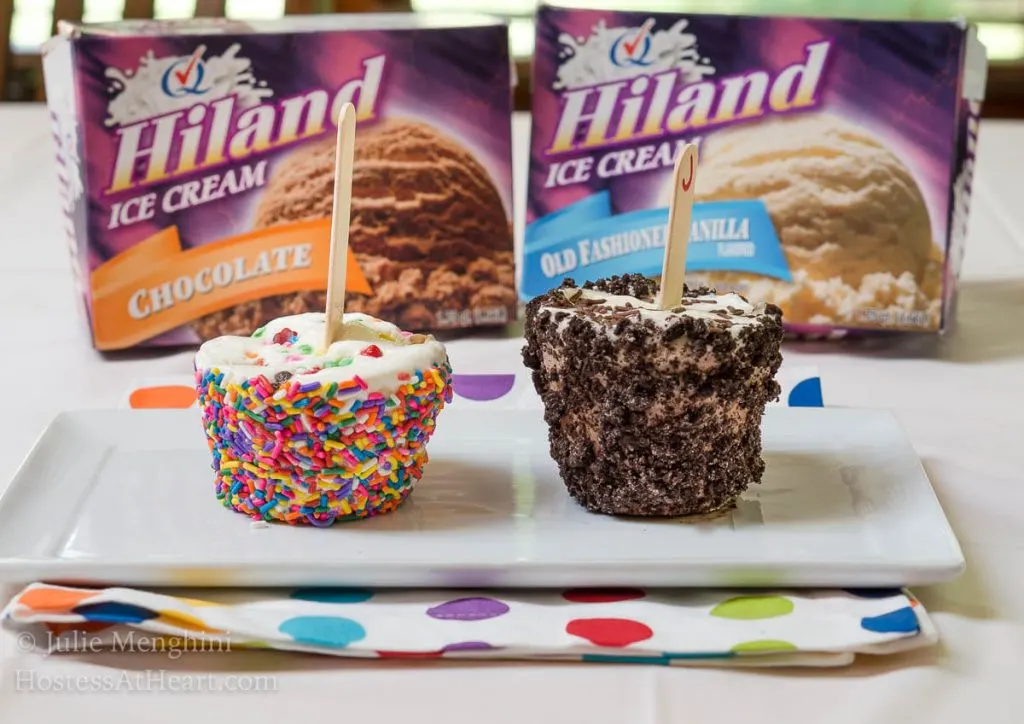 When my children were younger, summers were for playing, fun activities, and vacations. They would have loved making these Super Fun Summer Ice Cream Pops with Hiland Dairy.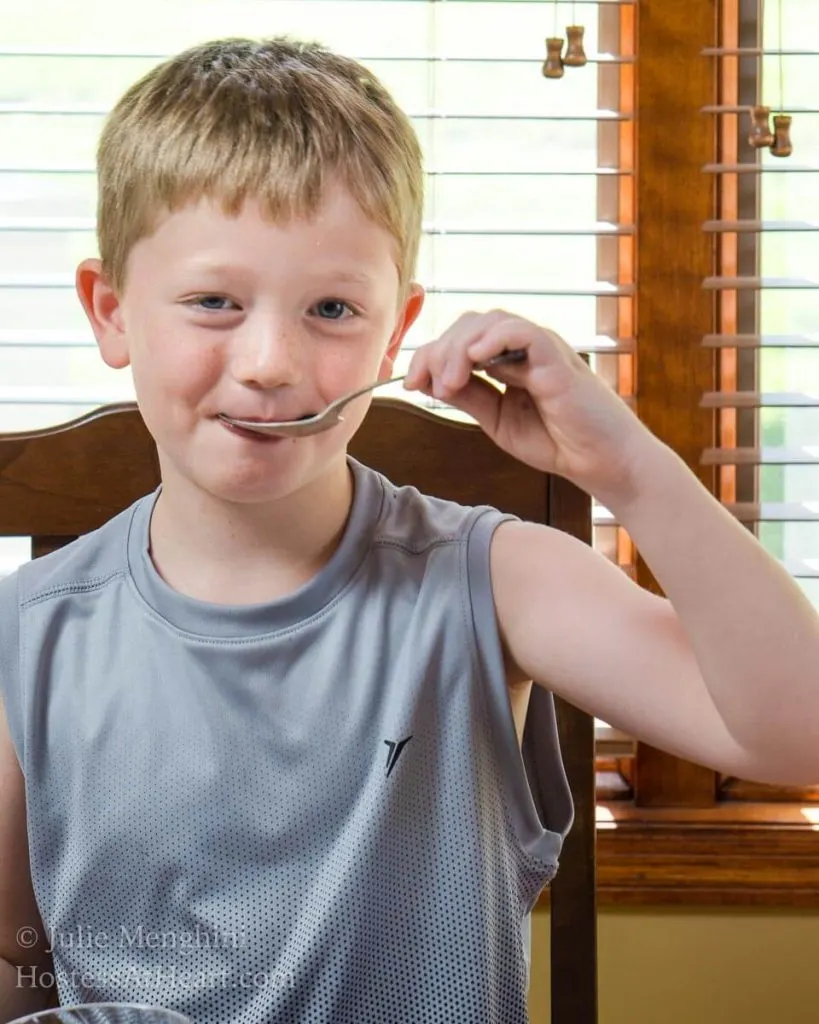 My children have grown up and moved out which leads me to kidnap borrow my neighbor's children. I enjoy lots of fun activities with these kids. They had a ball making the Minion cupcakes, and if I remember it correctly it was the youngest one, Benjamin's idea! I've got to get him on the payroll!
This post is sponsored by Hiland Dairy. My opinions and love of their product are 100% my own.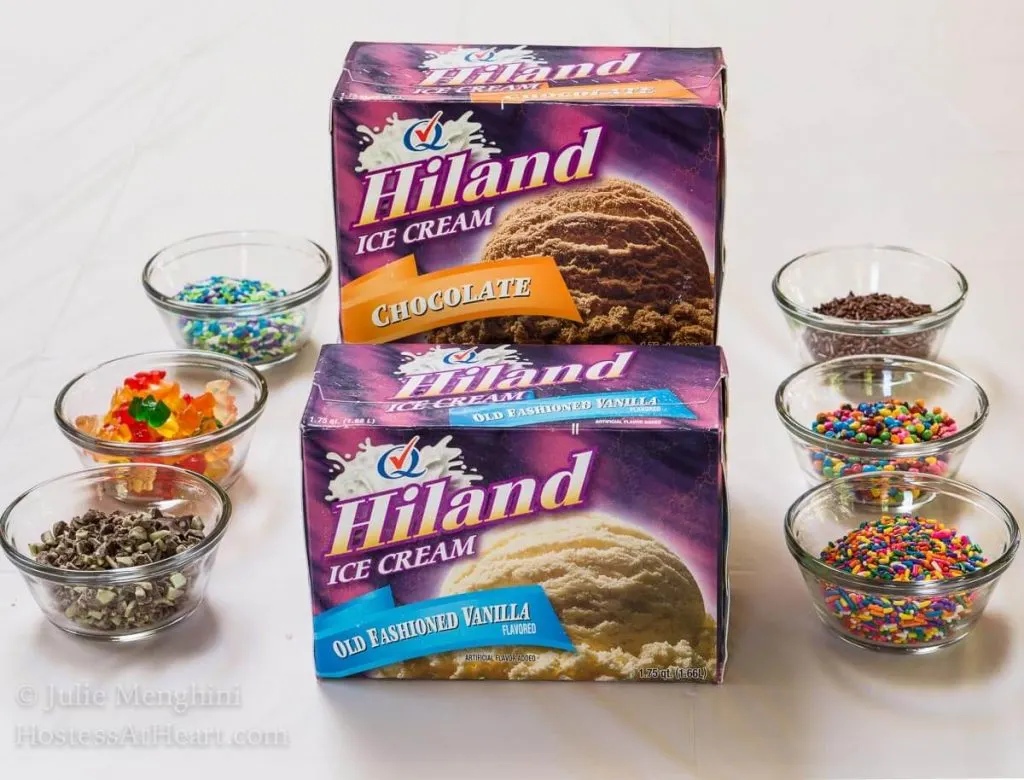 When I was given the opportunity to work with Hiland Dairy, I wanted to get together with these kiddos and plan a fun activity. With school just letting out, I knew they'd love it.
Before I issued the invitation though I had to make sure Hiland Dairy Ice Cream was "safe". One of my little buddies is extremely allergic to peanuts.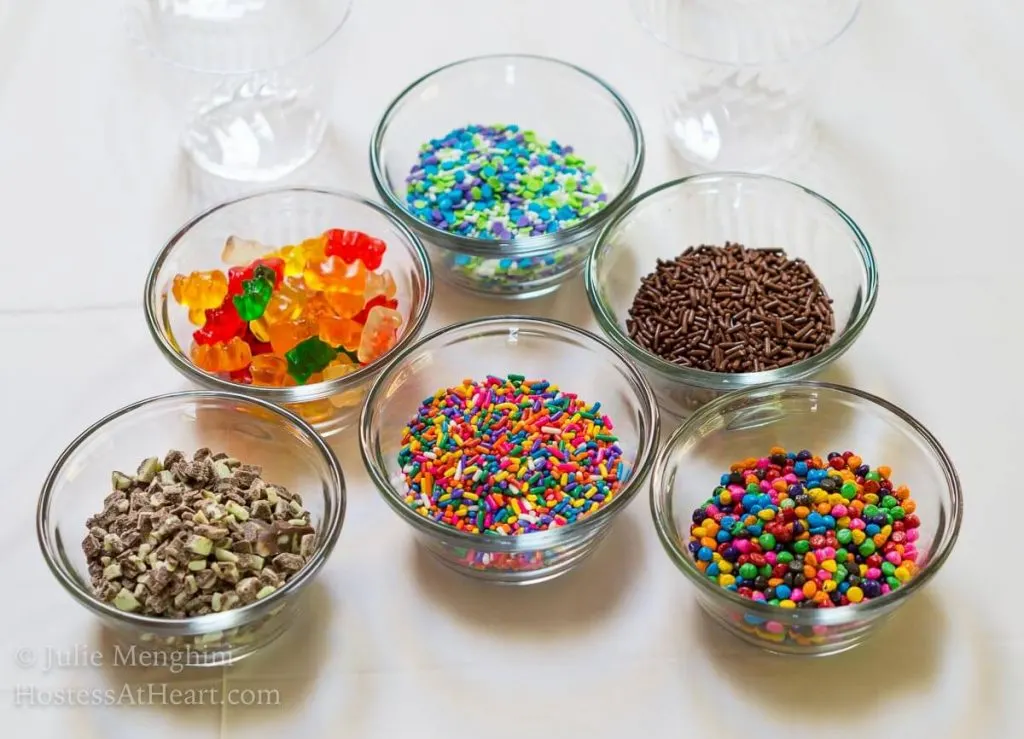 Hiland Ice Cream is "safe" for people with nut allergies. I also learned that Hiland Dairy contains no artificial growth hormones and is always tested for antibiotics.
Coming up with the Summer Fun Ice Cream Pops was pretty easy. I wanted something that they could just play at making without much instruction.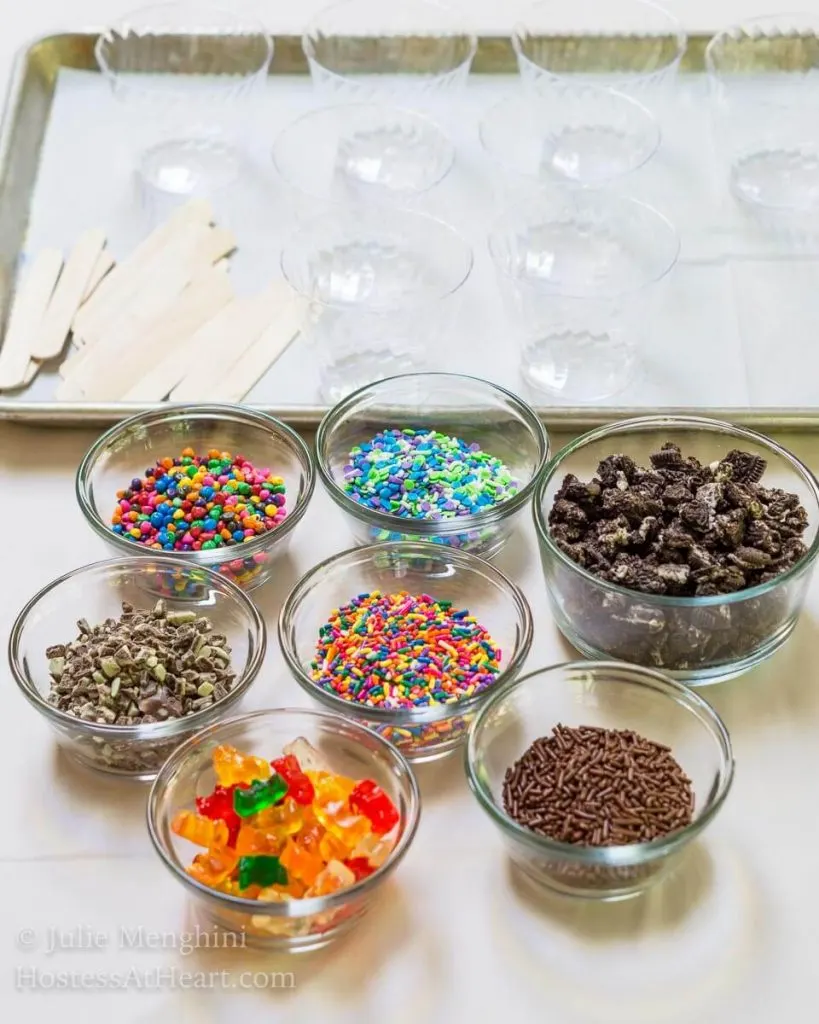 Before they came over:
I covered my table with a disposable vinyl tablecloth and taped down the edges. Sprinkles can stain wood, and they like to go everywhere! It also makes clean-up a breeze;
Placed a rimmed baking sheet in my freezer so works of art could be transferred immediately;
Filled bowls with mixers (chocolate cookie pieces, sprinkles, jimmies, gummy bears…);
Placed ice cream in bowls to soften and for easy scooping;
Placed cups and wooden treat sticks on the table.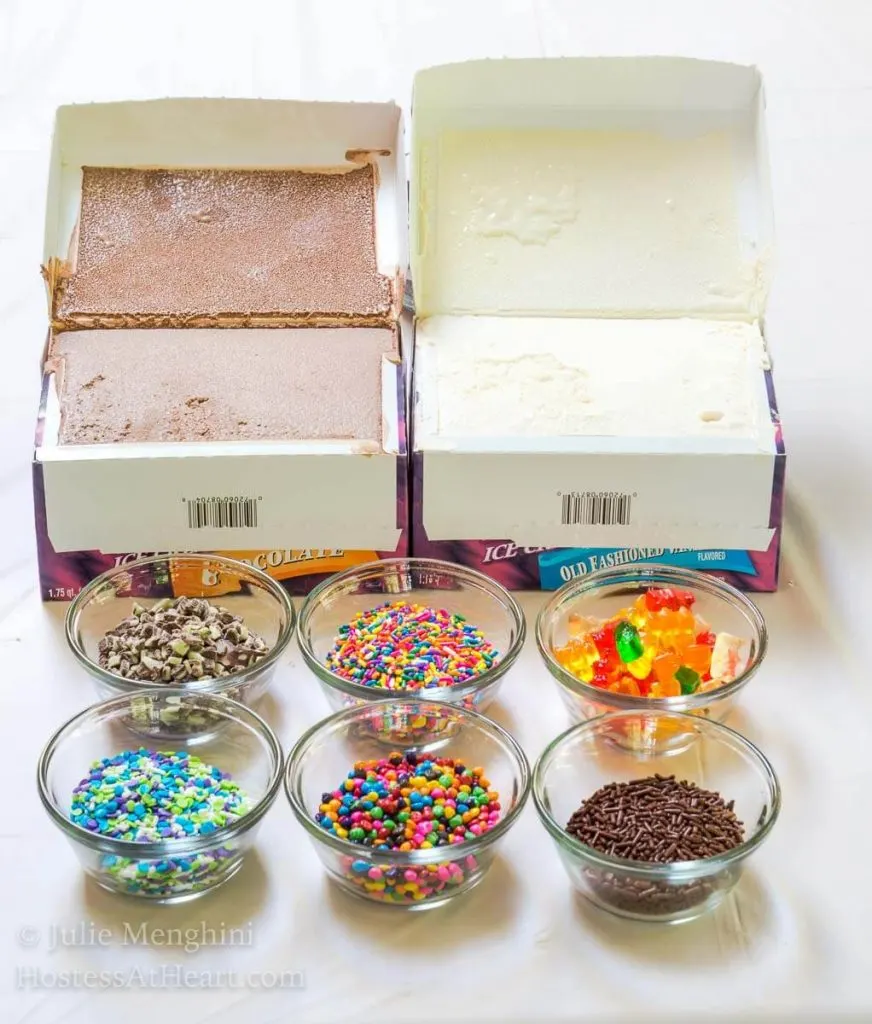 Putting out several mixers excited them for the task at hand. They had a "test" bowl while I ran through these simple instructions:
They could use the Hiland Old Fashioned Vanilla Ice Cream, Chocolate Ice Cream or both;
What went into the bottom of the cup would actually be on top of their ice cream pop;
Think about the flavors that they liked together such as chocolate and mint or cookies and cream.
These kids were pros. William was methodical in his goody placement and ice cream scoops. Benjamin used more of the smoothie approach. He said, "it doesn't look so good on the outside but it's good on the inside". I agreed.
As soon as each one was complete, I labeled a treat stick with their initial and put it in the freezer. They were all in the freezer once it was time for their ball practice. After freezing solid, they came back to roll their works of art in more goodies. Amelia, who had been under the weather earlier, joined us.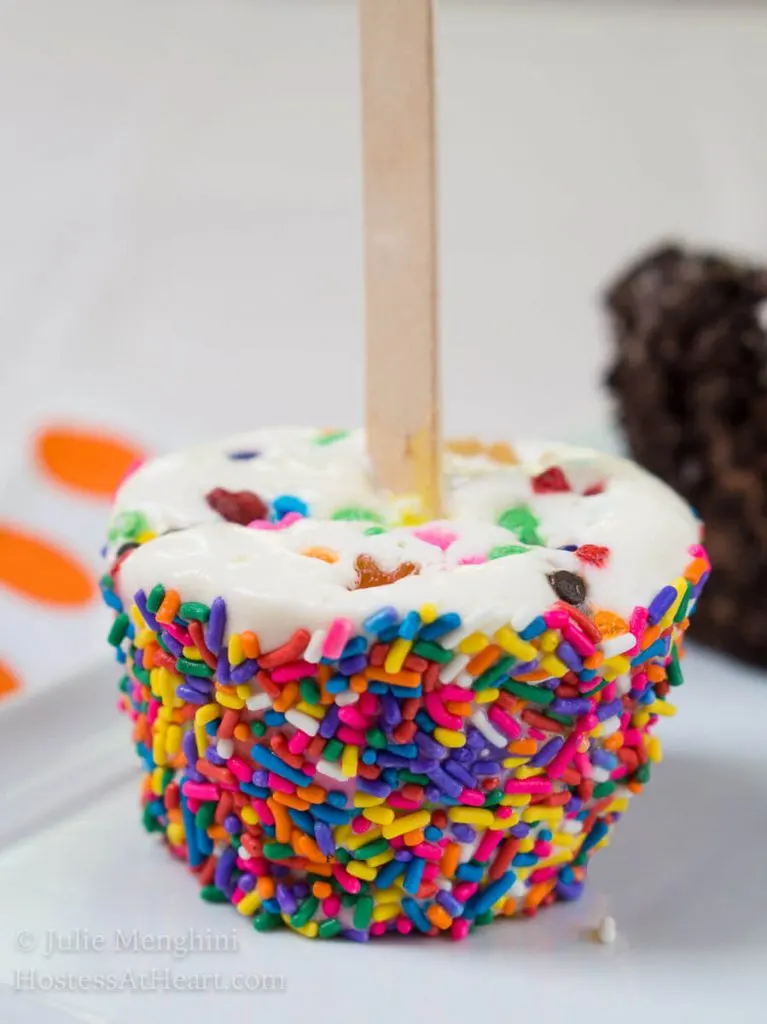 We warmed the cups briefly in our hands until they would just turn. After rolling them in the goodies we put them back in the freezer. In no time, we had some creamy delicious ice cream pops!
Don't have time to make it now?
Pin it
for later!
Other recipes that included Hiland Dairy products include: