This Beef Stroganoff recipe is loaded with tender beef. It's creamy delicious and the only thing missing from this comfort food is the guilt.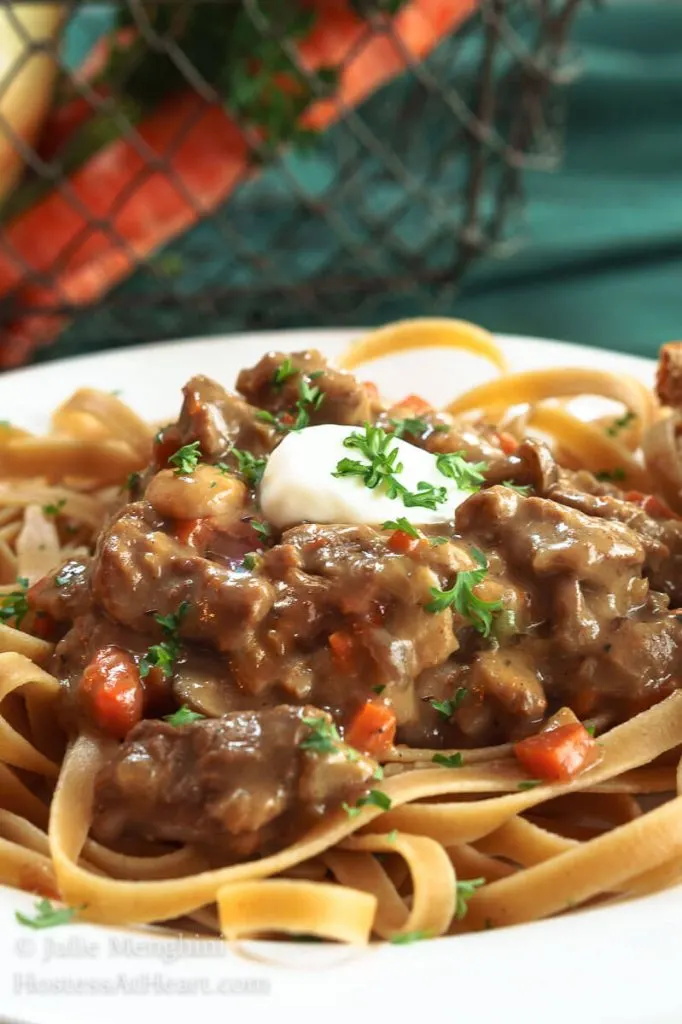 We were visiting friends over the weekend who had just returned from a River Cruise. While talking about some of the amazing meals they had one of the dishes that came up was Beef Stroganoff.
John's taste bud alert bells started ringing. He stated he hadn't had Beef Stroganoff in a long time and it sounded so good.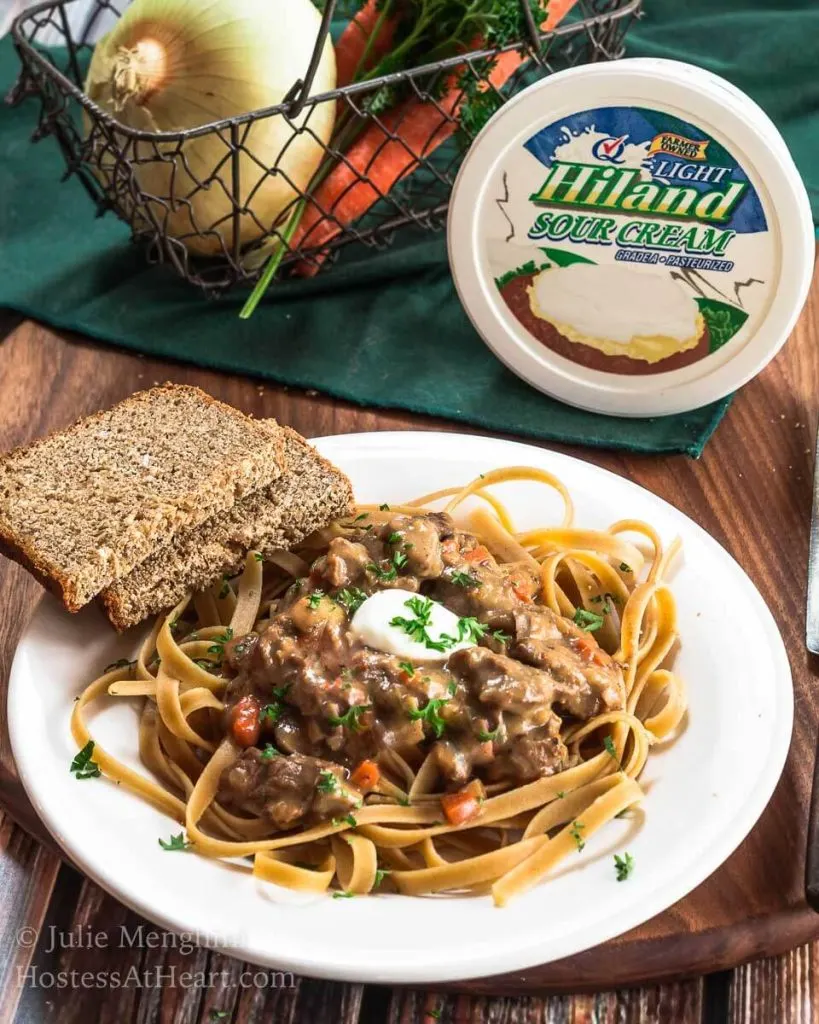 This post was sponsored by Hiland Dairy, but the content and opinions expressed here are strictly my own.

The next day John was still pushing Beef Stroganoff. All I could think of was there goes our New Years' resolution to eat healthier and it's not even February yet. Being the wonderful wife that I am, I decided to make him his Beef Stroganoff and set out to see if I could lighten it up.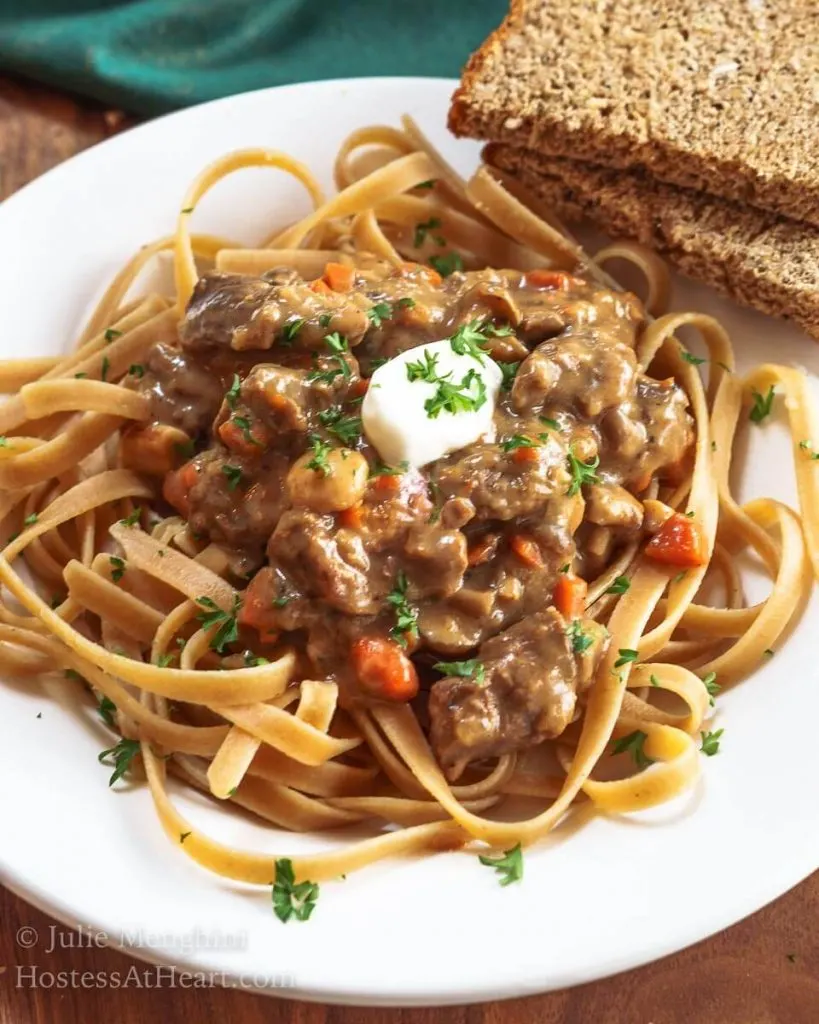 Some of the classic recipes include can soup or cream that's just packed with fat calories and sodium. I've been able to replace cream in the past so knew that's what was needed. Other changes that I could make was adding vegetables and lean meat. I also replaced the thick egg noodles that John suggested with thinner whole wheat fettuccine noodles.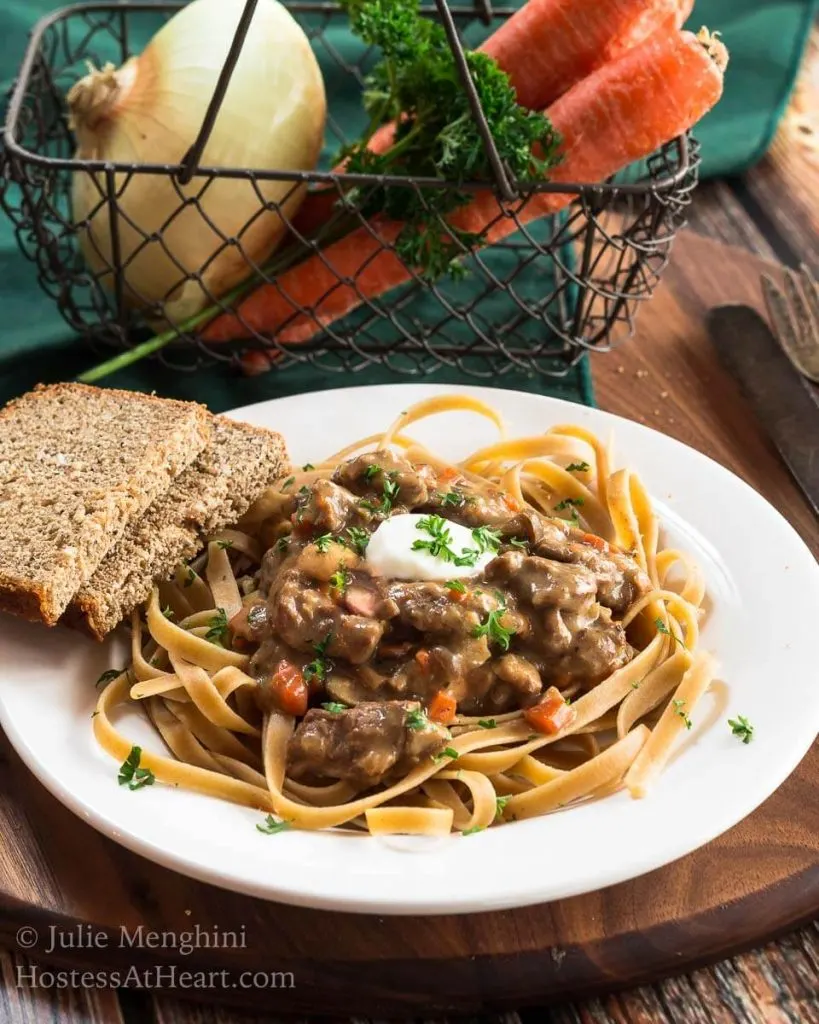 When I went to get my ingredients, I added carrots and onion to my mix. I replaced the mushroom soup with a mix of fresh earthy mushrooms, and instead of cream picked up some Hiland Dairy Light Sour Cream that has 50% less fat and one-third fewer calories than regular sour cream.
Don't have time to make it now?

Pin it

for later!
My finished dish didn't lack one bit of flavor. It was loaded with tender beef and using Light Sour Cream made it just as creamy as if I'd used full-fat cream. This was a comfort food dish that we loved and the only thing missing was the guilt and this dish didn't derail my New Year's resolution.
That beautiful Organic Honey Whole Grain Bread was delicious for scooping every last bit of that Beef Stroganoff up too.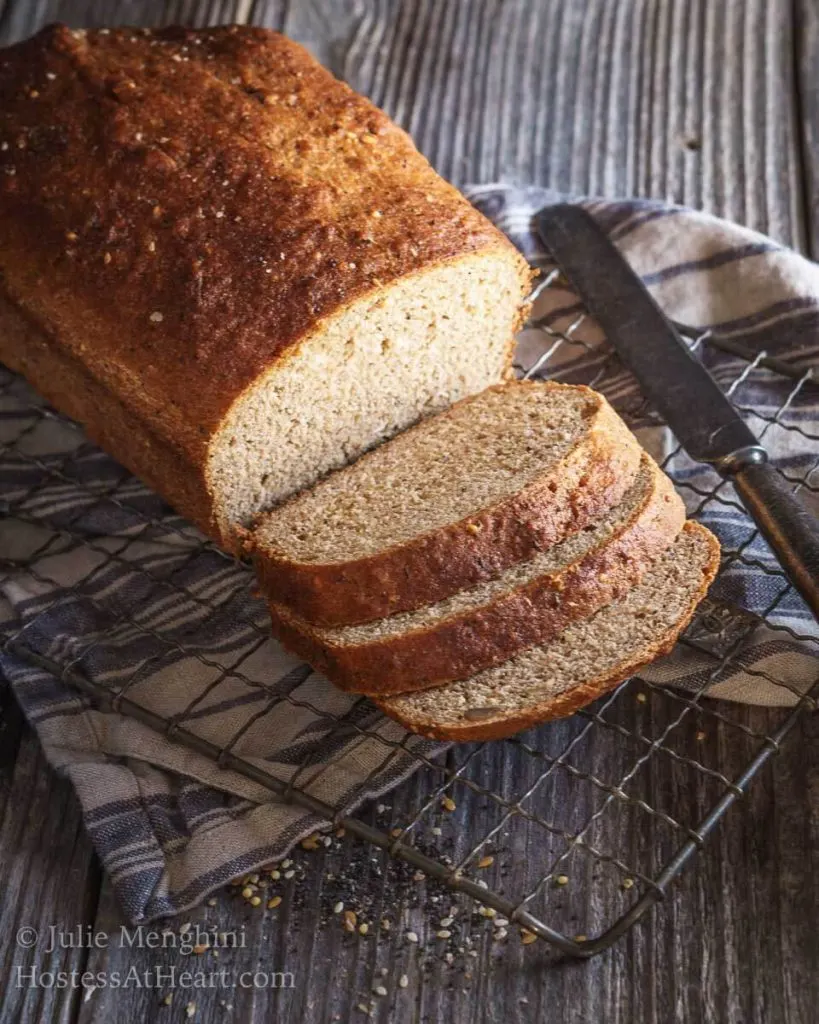 Another healthy pasta dish that we love is our Healthy Shrimp Fettuccine recipe!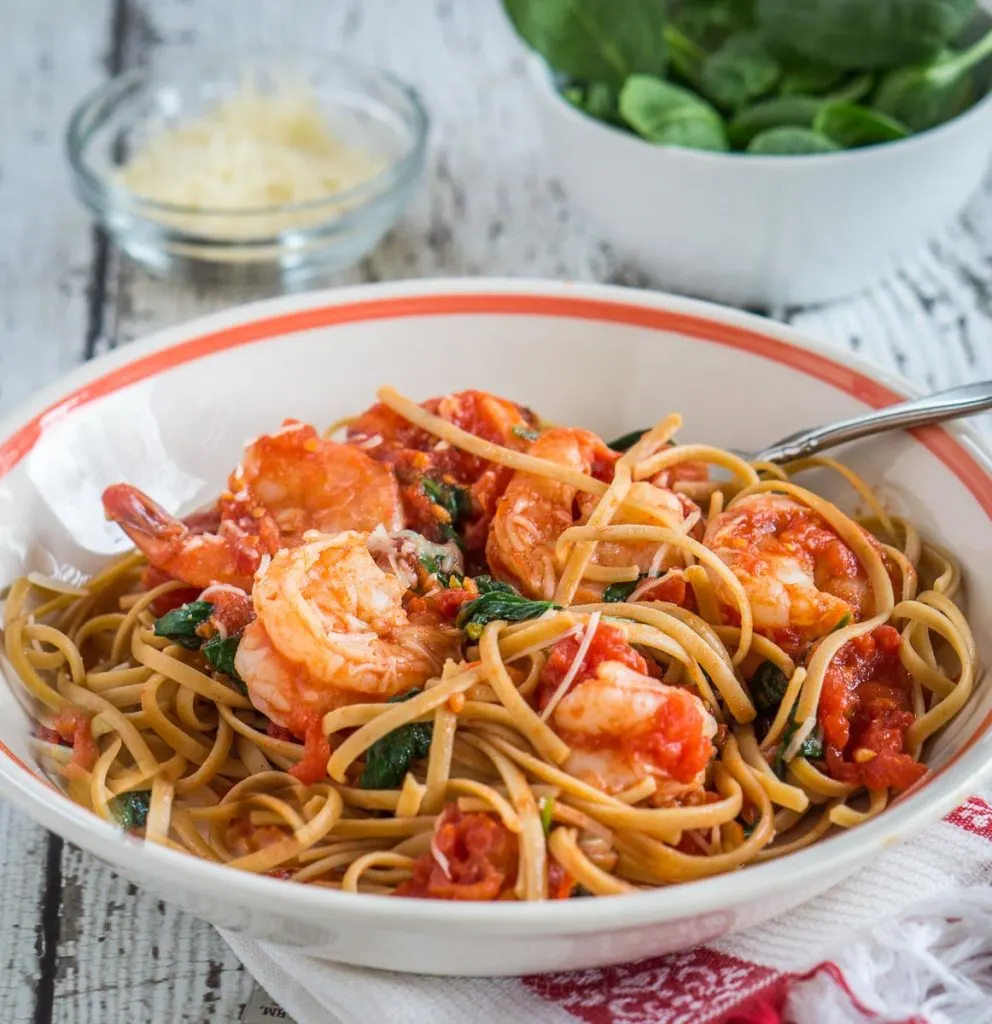 Let's keep in touch! You can find me on Pinterest, Instagram, Facebook, and Twitter! Better yet, enter your email address in the box below and never miss a recipe!