Making Minion Cupcakes is the perfect project to make with children of any age. They'll just love watching their cupcakes come to life.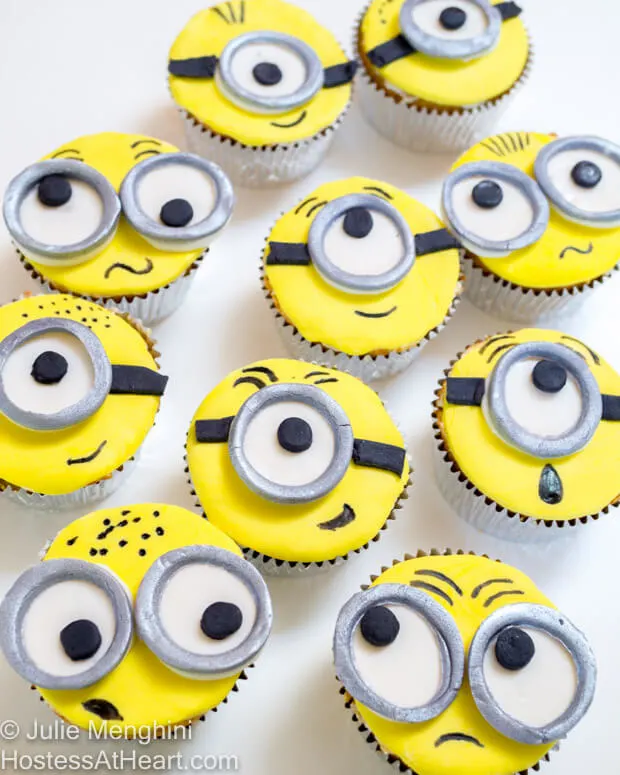 John and I are very lucky to have the neighbors that we do. You may recall the Rainbow cupcakes or the Birthday cupcakes that we made for Amelia.
We love spending time with these kids, and making Minion cupcakes will guarantee all of the little people help that you could ever want.

Not long ago, we were discussing Amelia's love of "Minions". Honestly, the only thing that I know about Minions is from what I see on commercials.
However, before we got home, we had a date to make some Minion cupcakes.
The morning before our agreed-upon meeting time, we pre-baked the cupcakes and leveled the tops with a cake cutter.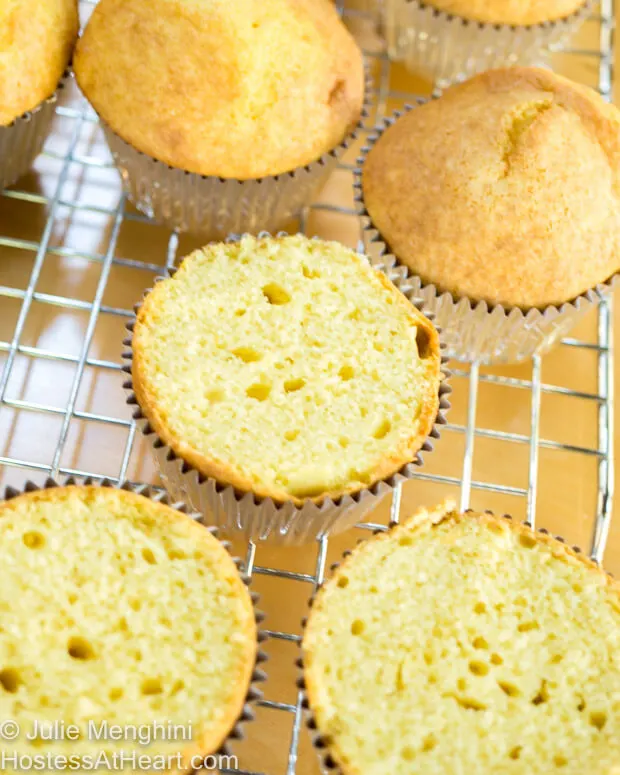 How we made our Minions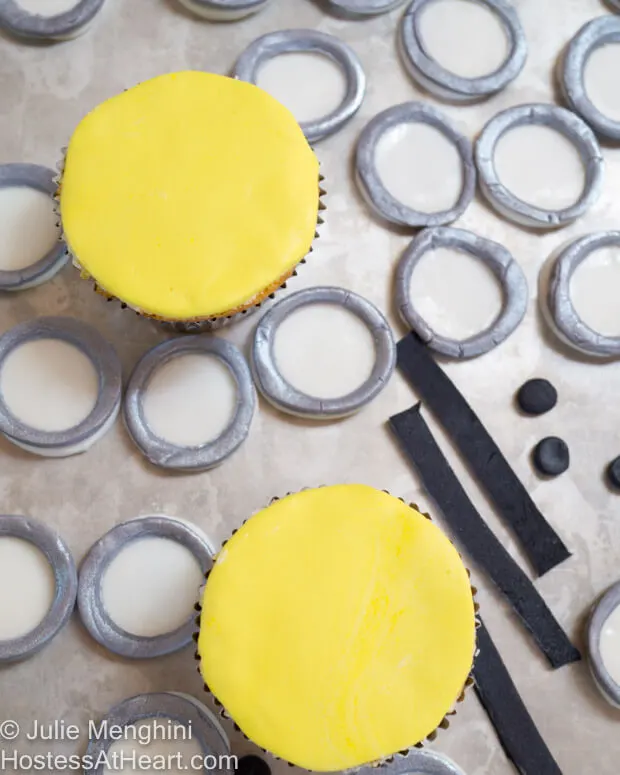 Cut out a large yellow fondant circle to cover the tops of the cupcakes. A cookie cutter or a drinking glass will work.
The Minion eyes were made by rolling and cutting a white circle for the whites of the eyes.
The goggles were made by rolling a small tube of gray or silver-colored fondant the same size as the white circle.
Lastly, we colored and cut out small black circles for the iris of the eyes and small goggle straps. It's best to make these ahead of time so that they can dry. We also glued the whites of the eye to the goggle circles. with a little sugar water. We made the sugar water by dissolving a piece of white fondant into a little bit of water.
Amelia had the pleasure of her brother Benjamin's help. So when we were all together, our job was to glue on the eyes, place the iris' in the eye and draw on the facial features with an edible marking pen.
We ended up with some great-looking Minions! Benjamin even made one for his mother. It had to have two eyes because he was sure one eye would "freak" his mother out.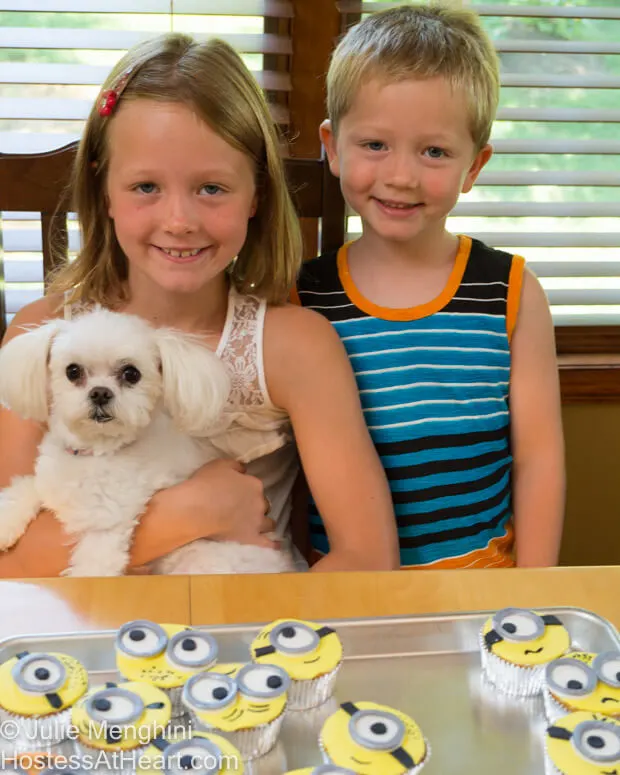 I'm very glad that we did the prep before these two little minions came over. They could dig right in and have some fun.
When you're working with little ones the key is not to have much waiting time. They want to plow through to the prize.
If you liked this fun recipe, here are a few more you may enjoy
Irish Cream Cupcakes. Perfect for your St. Patrick's Day celebration or any time you want a moist delicious cupcake for adults.
Lemon Cupcakes with Blackberry Filling. A delicious and romantic treat with the flavors of summer.
Rainbow Cupcakes. A cool trick to make rainbow cupcakes for any special occasion.
How to Dye Easter Eggs without a Kit – A fun activity for the family using what you already have in your home.
Super Fun Summer Ice Cream Pops – We had another day of fun when we made our own Ice Cream dessert!
Christmas Cake Ornaments for the Non-Cake Decorator – This is another activity where the whole family can get involved with the fun