Deliciously flavorful smooth Bavarian Cream with real vanilla specks. Topped with an easy Blackberry Coulis and real whipped cream for a real show stopper!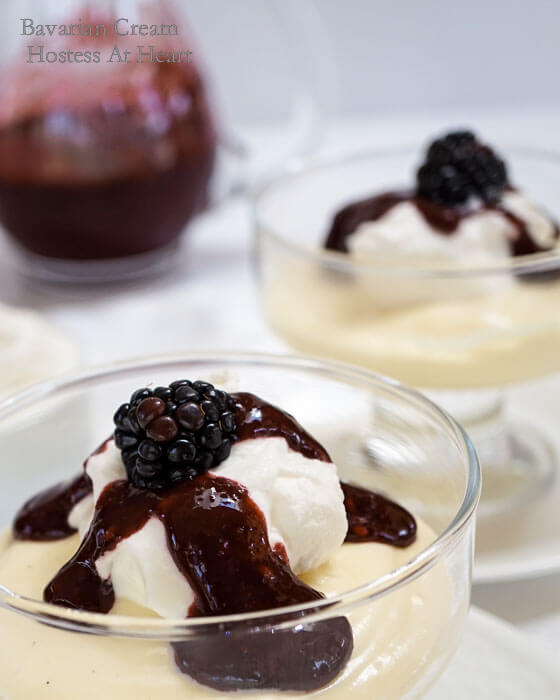 I made a mistake in the kitchen. One of the most amazing mistakes ever!
I wanted to make a bavarian cream filling for a post that had been rambling around in my head. Well, the further I got into it, the more that I realized that this recipe wasn't suited for a filling. It was a stand alone screaming on the top of the mountain prima donna. The recipe that was floating in my head took an immediate back seat to this dish.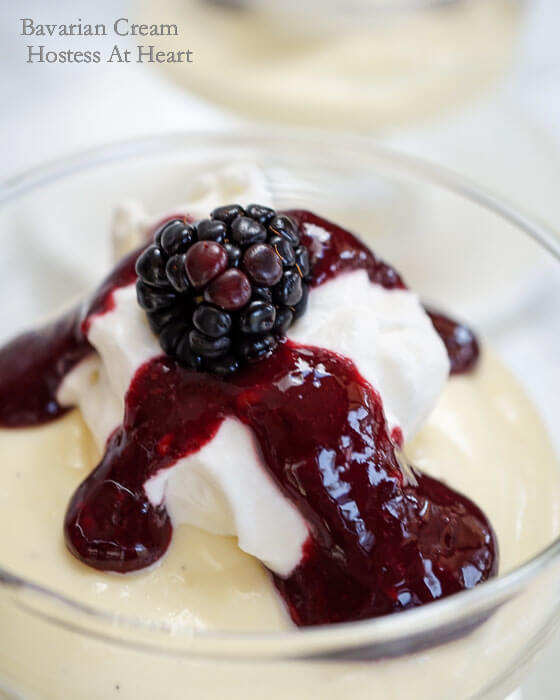 Talk about a delicious, melt in your mouth, cream with real vanilla specks. The Blackberry Coulis tops this dish with a burst of fresh fruit richness, and dresses up the dish elegantly. This isn't one of those desserts that is sickly sweet thats good on the first taste, but goes downhill from there. No, this lovely concoction is delicious to the very last bite. Mistakes like this are what keep me in the kitchen.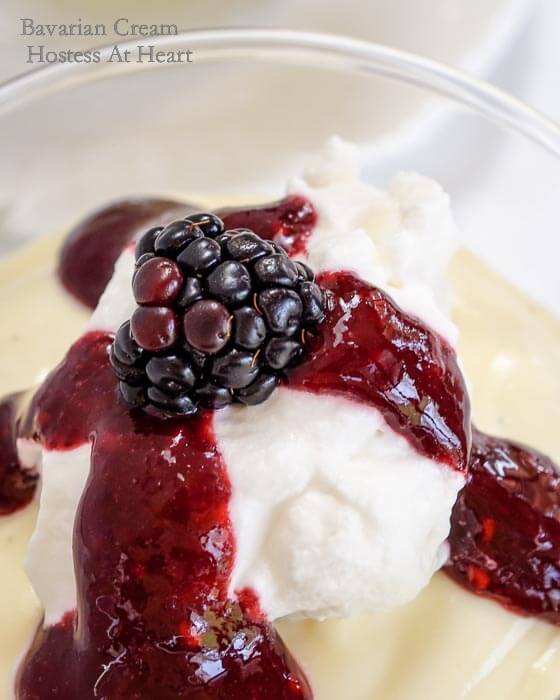 Linked to Fiesta Friday | Flashback Fridays | Saucy Saturdays
Let's keep in touch! You can find me on Facebook, Twitter, Pinterest, Instagram, Google +, and Bloglovin