Hatch Chile & Bacon Mac and Cheese is an easy dish that combines smoky bacon, creamy Gruyere with a rich cream that finishes with a subtle heat.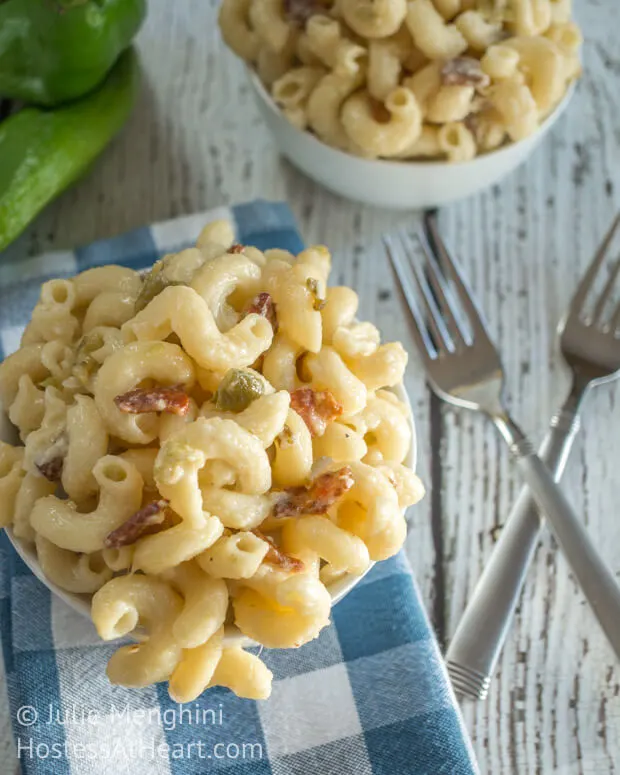 This Hatch Chile & Bacon Mac and Cheese is incredibly delicious! I recently served it to guests, and I have never had guests ask for take-out containers, until now.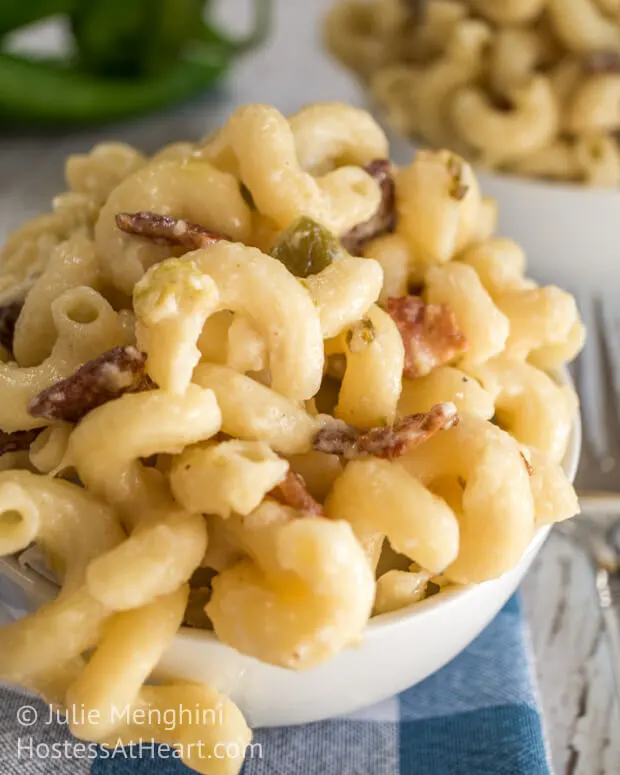 For the last few years, hatch chiles have really gotten popular. I hadn't tried them, but last year I swore when they came out this year, I was going to. There is such a short window when these chiles are available, so I was pretty excited when I saw them in the grocery store.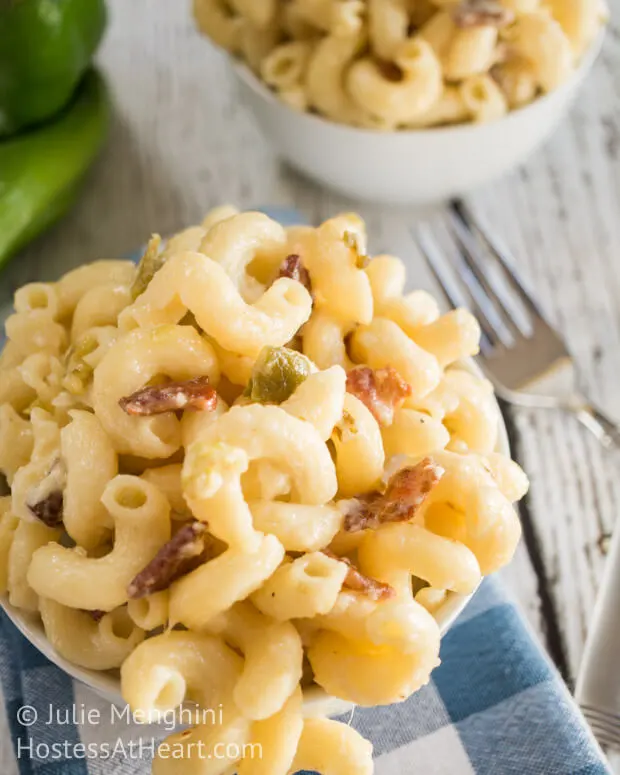 The employee in the produce section told me that there wasn't much of a difference between the hot and regular hatch chiles. That was a big ole fat lie! I roasted up all of the hot hatch chiles, until blackened and blistered, on the grill, and then let them sit in a zip lock plastic bag to steam. When they had cooled enough to handle, approximately 15 minutes, I started removing the skins. The aroma from those babies sucked the breath straight from my lungs. I had a coughing fit that I wondered if I would ever recover from. Thank goodness, I bought some of the regular ones too, and back to roasting I went.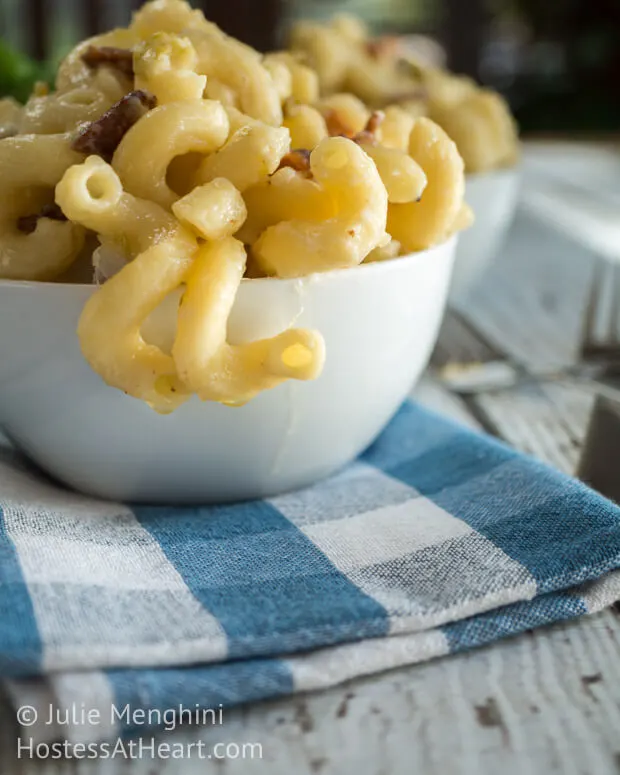 This dish is creamy, smokey and delicious with a hint of subtle heat in the end. I served it as a side to steak, but I could have just eaten it straight from the pan! As you can see, the recipe explains how to toast the Panko bread crumbs that this dish is topped with. They didn't make it into the picture, but I highly recommend that you don't skip this step. They add just the right amount of crunch to an already perfect dish.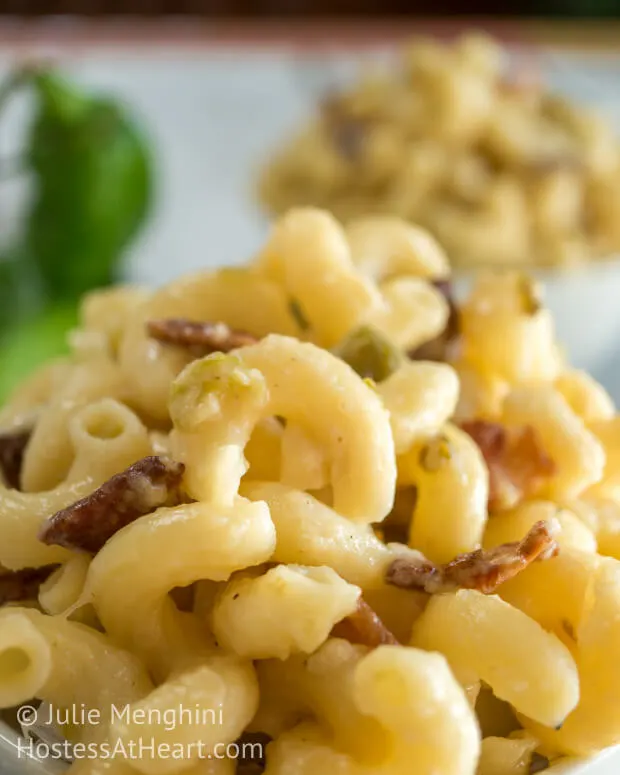 I got 10 servings when I served this dish as a side. You can get 4 to 6 if serving as a main dish. Also, you can use any pasta, but the Cavatappi has little ridges that hold onto the sauce. It also holds its shape as a firmer pasta. Lastly, do not add oil to your pasta water. That oil will fill those ridges and keep them from holding on to that amazing sauce.