Apple Banana Bread is an easy bread to make and adds healthy whole grains and apples. It is a great snack or delicious with any meal.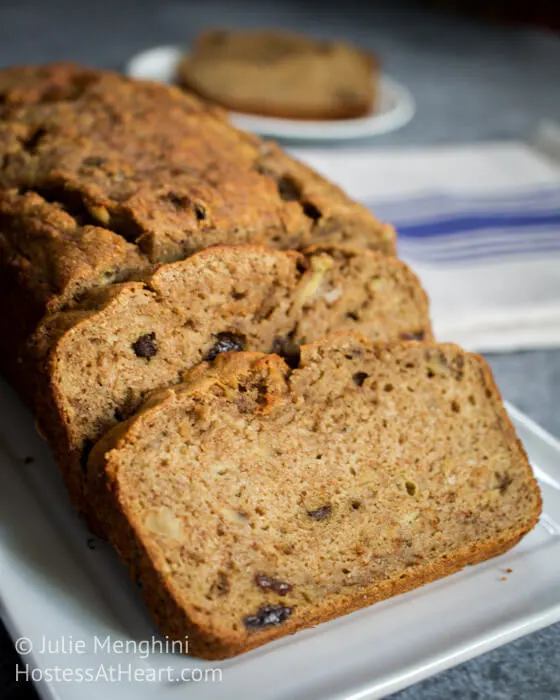 I love this time of year and become a little obsessed with apples. Actually, I eat an apple almost every single day. Bananas are a different story. I love a perfect banana or a great banana bread, but that is where my banana love stops. I don't care for a banana in my smoothies, and the frozen banana treats aren't for me. Boy, I wish that wasn't the case because I am seeing some amazing ice creams made from frozen bananas.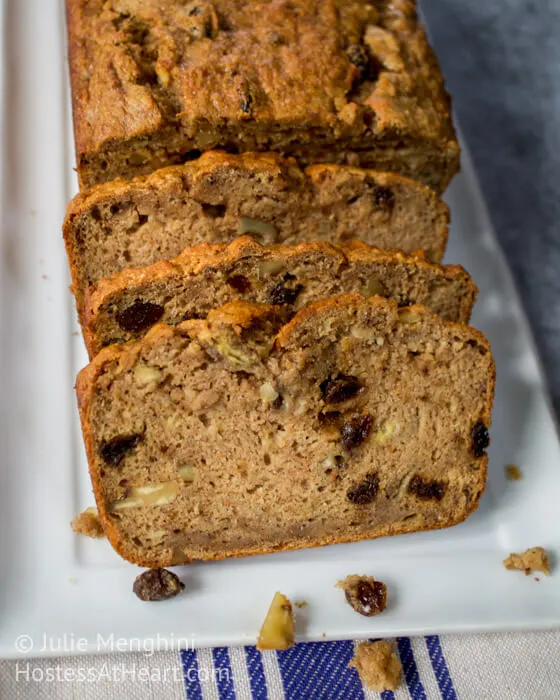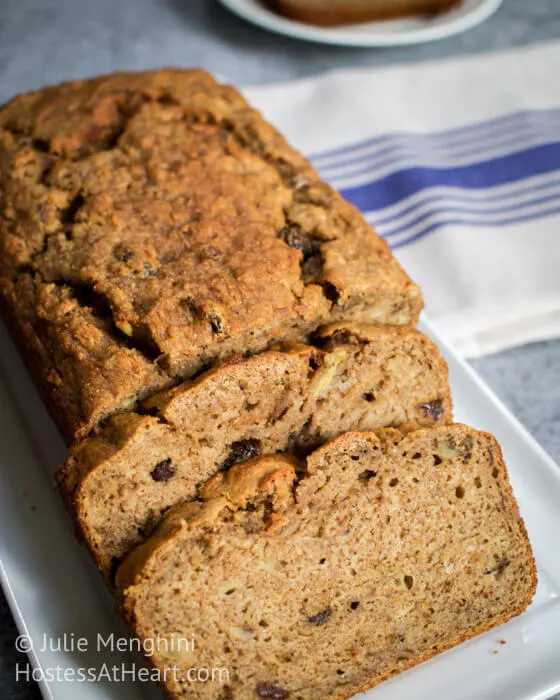 I often use applesauce in my baked treats instead of oil, so when I had some bananas threatening to go over to the dark side, I knew that it was time to make some bread. I decided to add grated apple instead of apple sauce for fiber and pure maple syrup for additional flavor to this bread. I also added some raisins, pecans, and yummy spices that remind me of fall.
Here are a couple more recipes that my family enjoys!
The grated apple made this bread so tender and moist, and I really enjoyed all of the goodies in this bread. I ate a slice of this bread at every meal until it was gone. It was the perfect sweet that I enjoy with a savory meal or a bowl of soup too.
Let's keep in touch! You can find me on Pinterest, Instagram, Facebook, and Twitter! Better yet, enter your email address in the box below and never miss a recipe!