A delicious Easy and Healthy Chicken Wild Rice soup that is low fat and packed with good for you ingredients. It's perfect for a chilly day and an easy way to put a healthy meal on the table.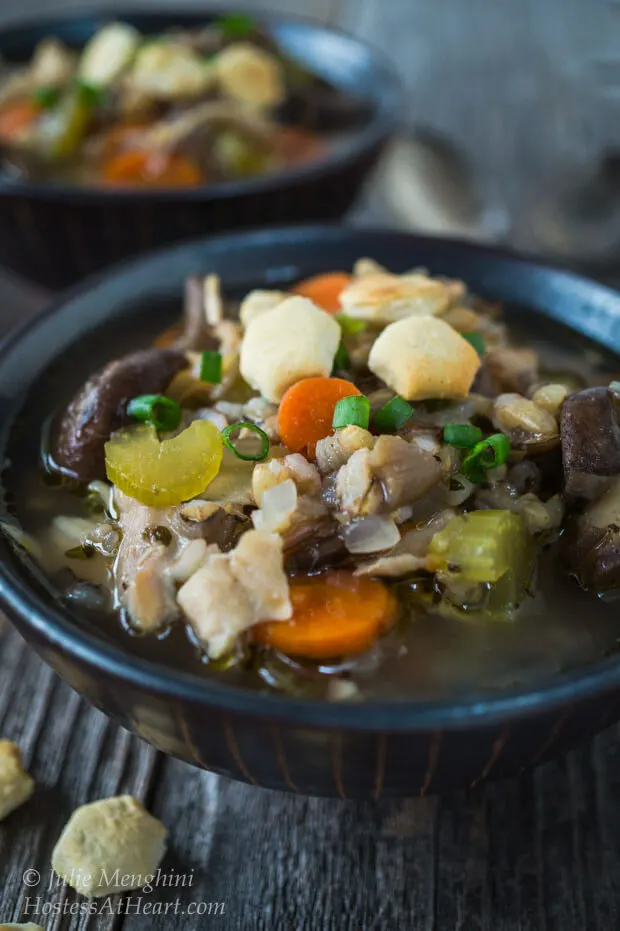 Who has a food hangover? I do I do! I think my grandmother was right. If you aren't feeling the best, chicken soup is the answer. I grew up eating the soup in the little red can and loved it. For the last 30 years, I've replaced this little red can with my own version. I love chicken soup, but I love Chicken Wild Rice soup.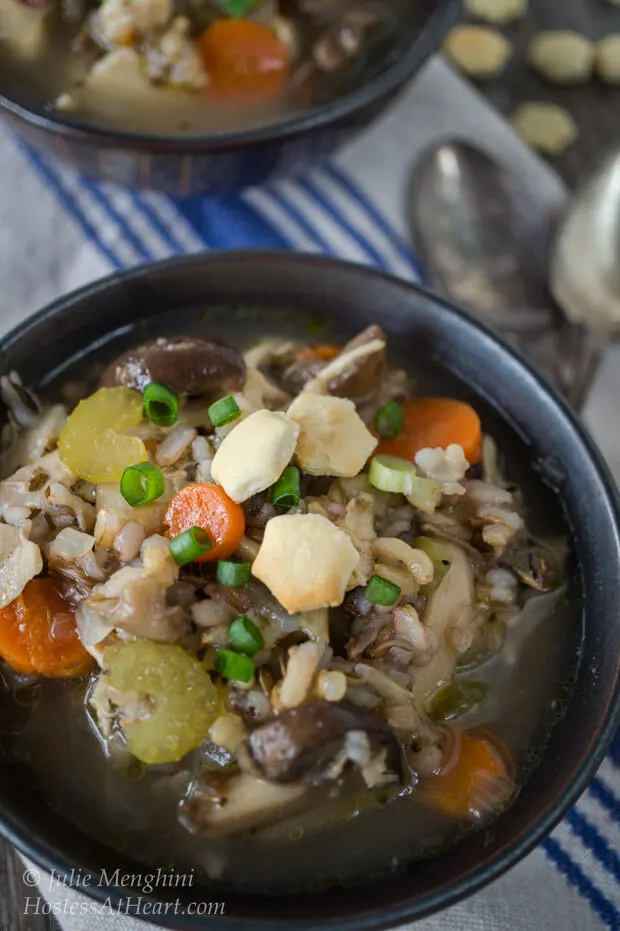 Even my own version has changed over the years. At one time most of my homemade soups were made by combining several ingredients together and letting them slow cook and do it's thing. Soups, stews or slow cooker recipes are very forgiving. I've found a tastier method that doesn't take much longer. Instead of boiling all of the ingredients together, I roast the chicken in the oven and prepare the other ingredients individually before combining them all together.
Using a homemade chicken stock is also a great way to get a clean delicious flavor, but you can certainly use commercial stock, which is a time saver and you will still have a yummy dinner. I've included how I made mine in the recipe.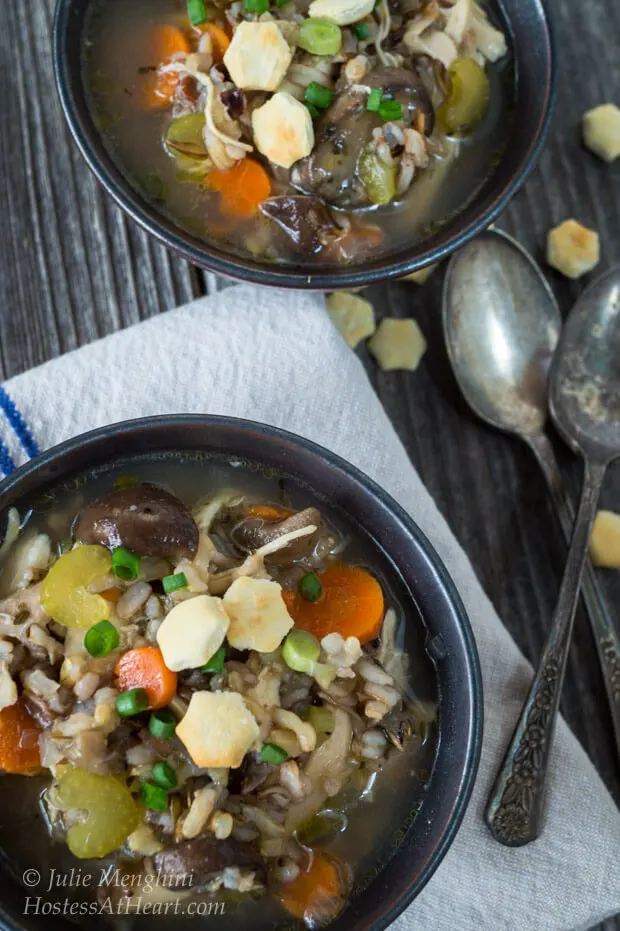 I just finished this pot of soup, and thought I had better share it because it's just darned good. We had it for two dinners and one lunch and still had some for the freezer. Every time John sat down and took his first bite he would say, "This is a good soup. Well more like Guuuud soup.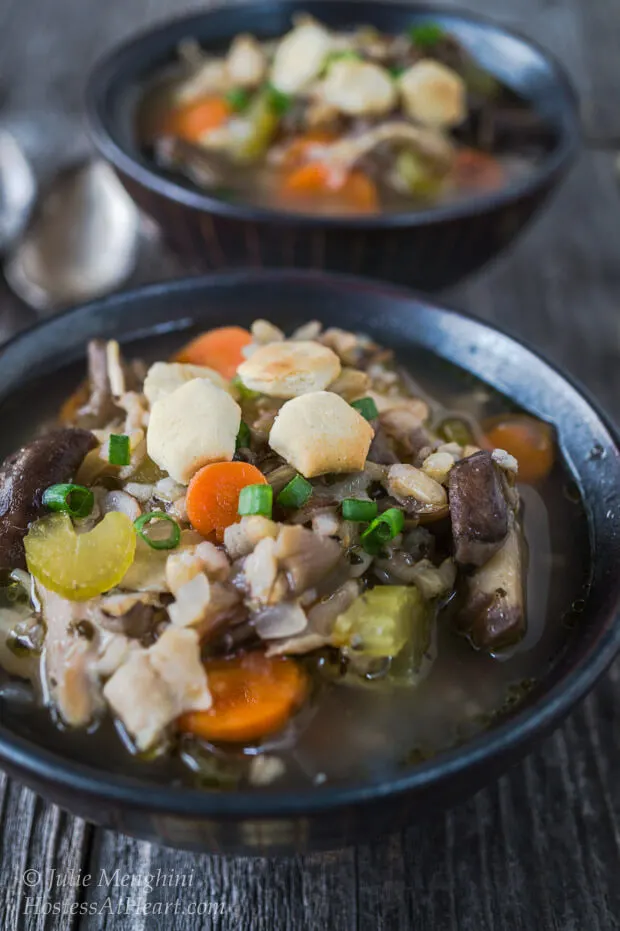 Soup is such a great way to reset your body after indulging over the holidays. It is healthy and so good for you. This recipe is the last one that I made. It is very versatile. You can use whichever veggies that you enjoy. I served almond poppyseed muffins on the side….soon to come.
Don't have time to make it now?

Pin it

for later!
If you like soup like we do, here are a few more of our favorites!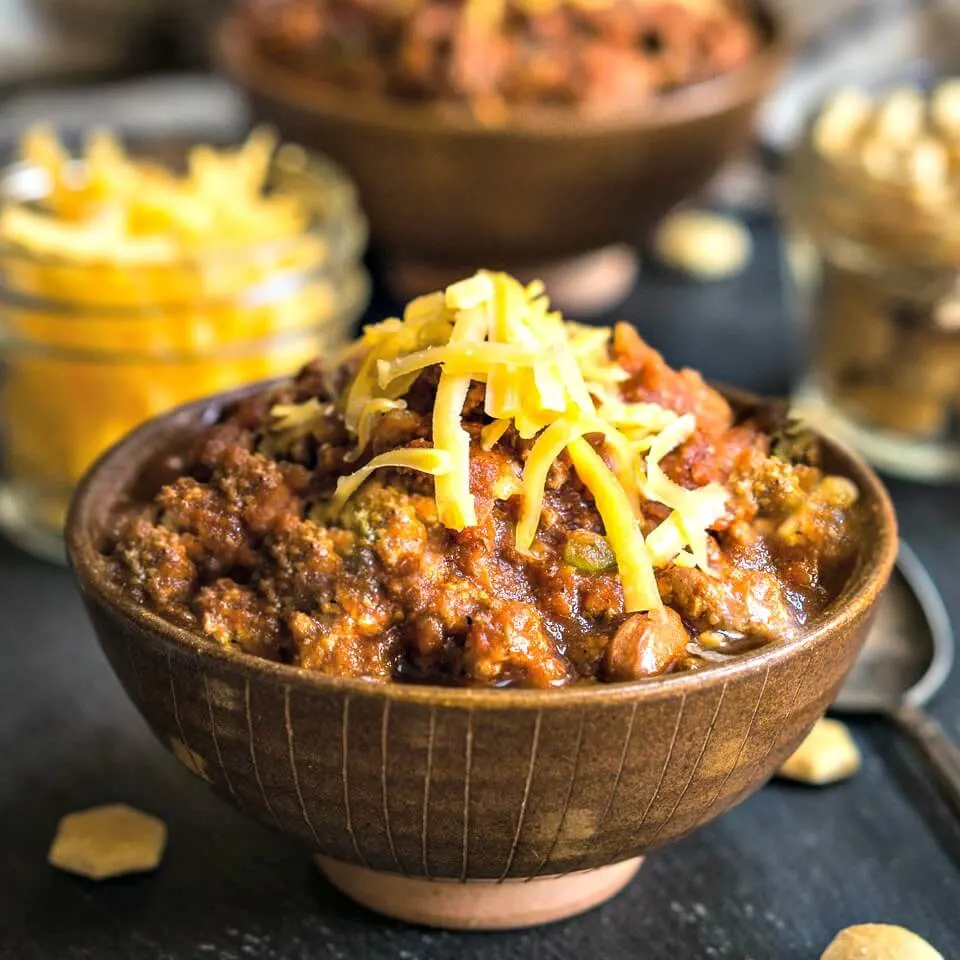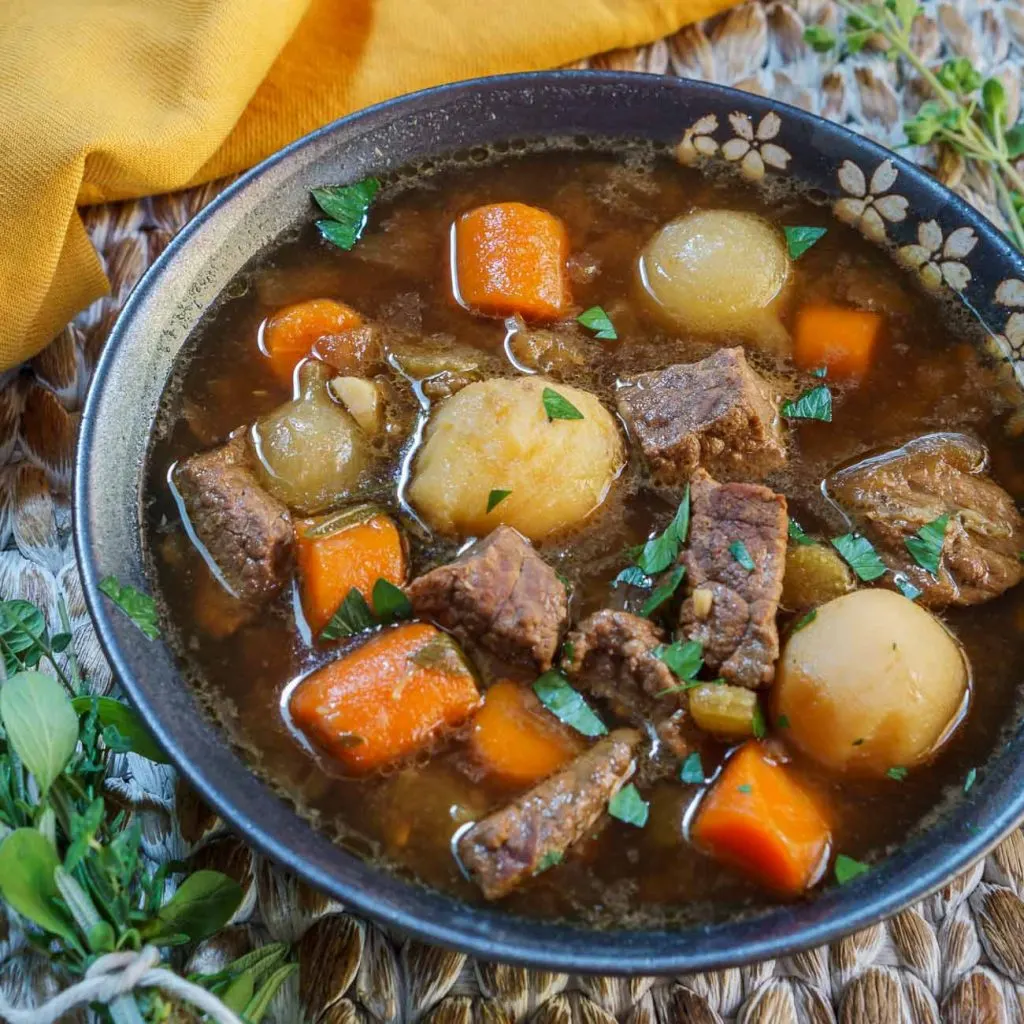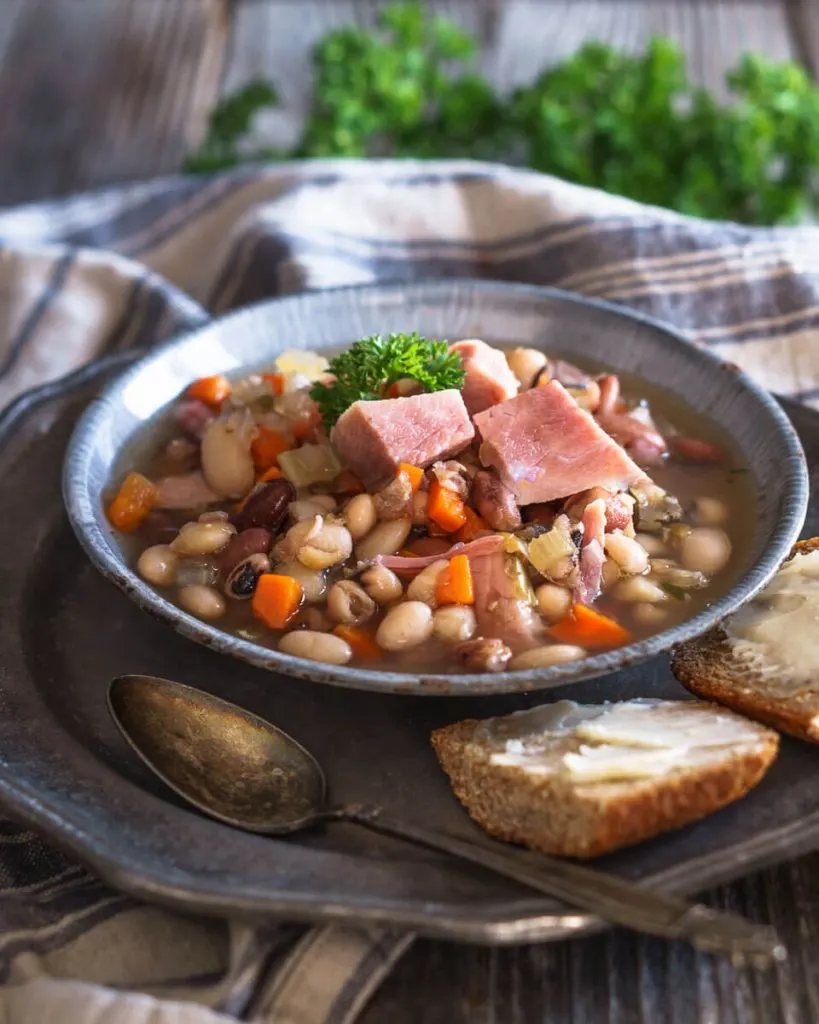 Let's keep in touch! You can find me on Pinterest, Instagram, Facebook, Twitter, and YouTube! Better yet, enter your email address in the box below and never miss a recipe!