Salted Caramel Whiskey is a smooth, warm, and buttery cocktail, that makes the perfect after-dinner drink. Sip it hot or cold, and better yet, with a friend!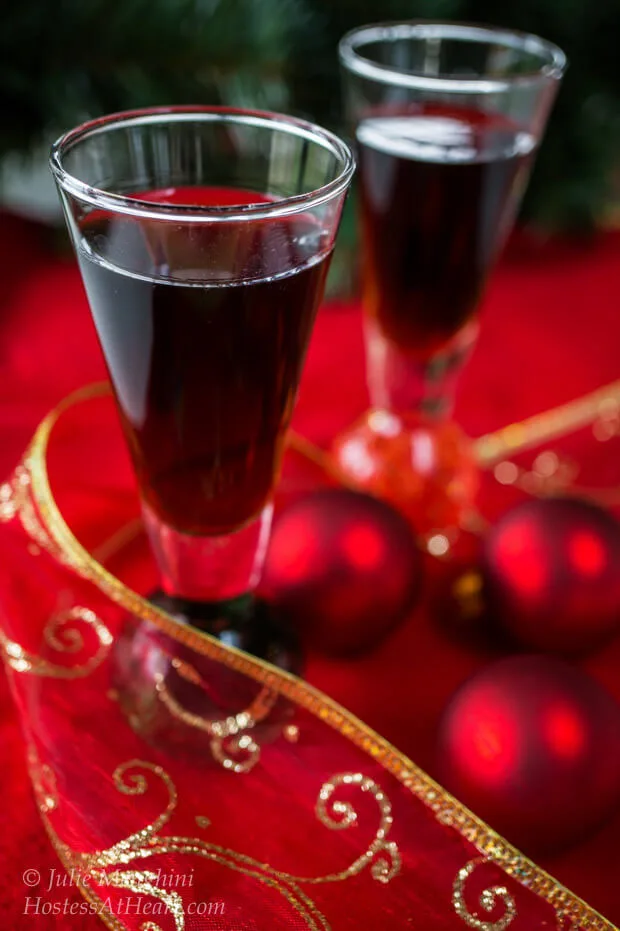 Salted Caramel Whiskey Cocktail recipe makes the perfect warm sipper on a cold winter evening or chilled on a summer day.
This salted caramel cocktail is like a warm hug on the inside out.
It's quick and easy to make and just a little to easy to drink.
Not long ago John and I visited one of our favorite restaurants. After dinner, the bartender said he had an after dinner cocktail he wanted us to try.
He warmed what we learned was a Salted Caramel Bourbon. That cocktail is the start of long conversations because it demands that you just sit back, sip and relax.
We asked for the recipe and were told that the other bartender had come up with this one, and he wasn't sharing.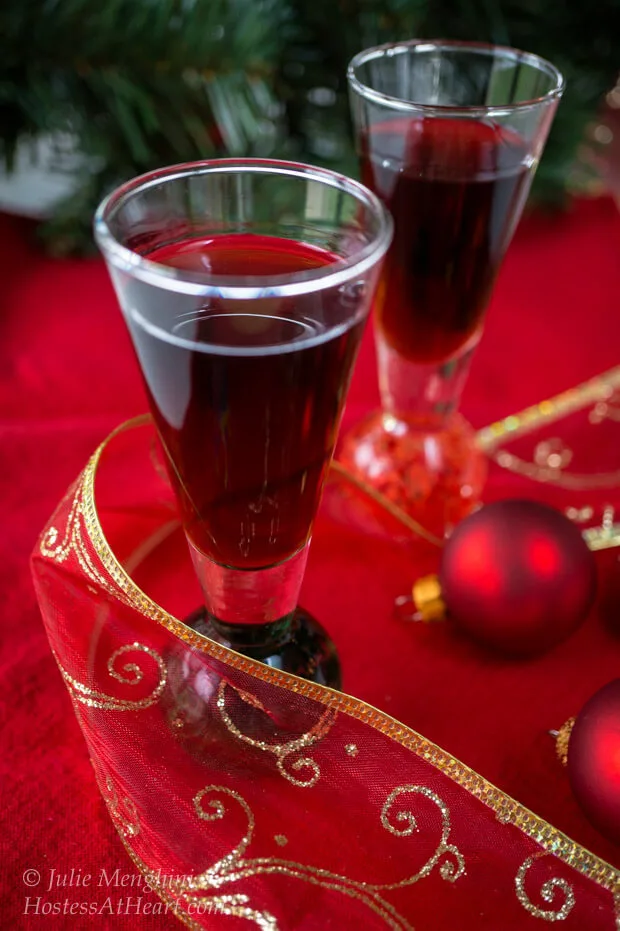 All he knew is that they used his mystery mix and "Old Forester Bourbon Whiskey".
Well, how can you walk away from a challenge like that?
I'd say that this Salted Caramel Whiskey cocktail met and surpassed that challenge!
Salted Caramel Whiskey Drink Recipe Ingredients
Old Forrester Bourbon Whiskey – This is not an expensive bourbon whiskey and it's not the smoothest we've ever had either. However, it works perfectly in this whiskey cocktail.
Brown sugar – we prefer dark because of the rich molasses notes but the light is fine too.
Light Karo syrup – corn syrup
Vanilla – We used pure vanilla extract.
Sea salt – we used Fleur De Sel but any flaked salt will work.
How to Make a Salted Caramel Bourbon cocktail
Brown sugar simple syrup – Combine the brown sugar, vanilla extract, vanilla, and water in a medium-sized saucepan. Bring the mixture to a boil and then turn it down to a simmer Cook until the contents are reduced by half.
Stir the salt into the brown sugar simple syrup and cool completely.
Mix the simple syrup with the bourbon whiskey at a 1:1 ratio. Adjust the amount of simple syrup based on how sweet you like it.
Serve warm or chilled. Garnish with a small amount of salt if desired.
Items you may need
This recipe doesn't need any fancy cocktail shakers. I had some pretty little shot glasses which is what we served our whiskey cocktail in.
If you're still looking for yummy cocktails, here are a few of our favorites!
We love cocktails! You can find all of our cocktail recipes here!
This Salted Caramel Whiskey cocktail is smooth, warm, buttery, and a little too easy to drink. We've enjoyed it warm and chilled. It's delicious either way.
While it's perfect anytime, this drink is like a big ole hug from the inside out. Especially on a chilly evening.
Love Salted Caramel? Just look at these recipes!
Don't have time to make it now?

Pin it

for later!