This Blood Orange Godmother cocktail adds a whole new twist to a traditional Godmother. This lady is a modern gal and is all dressed up and ready to please.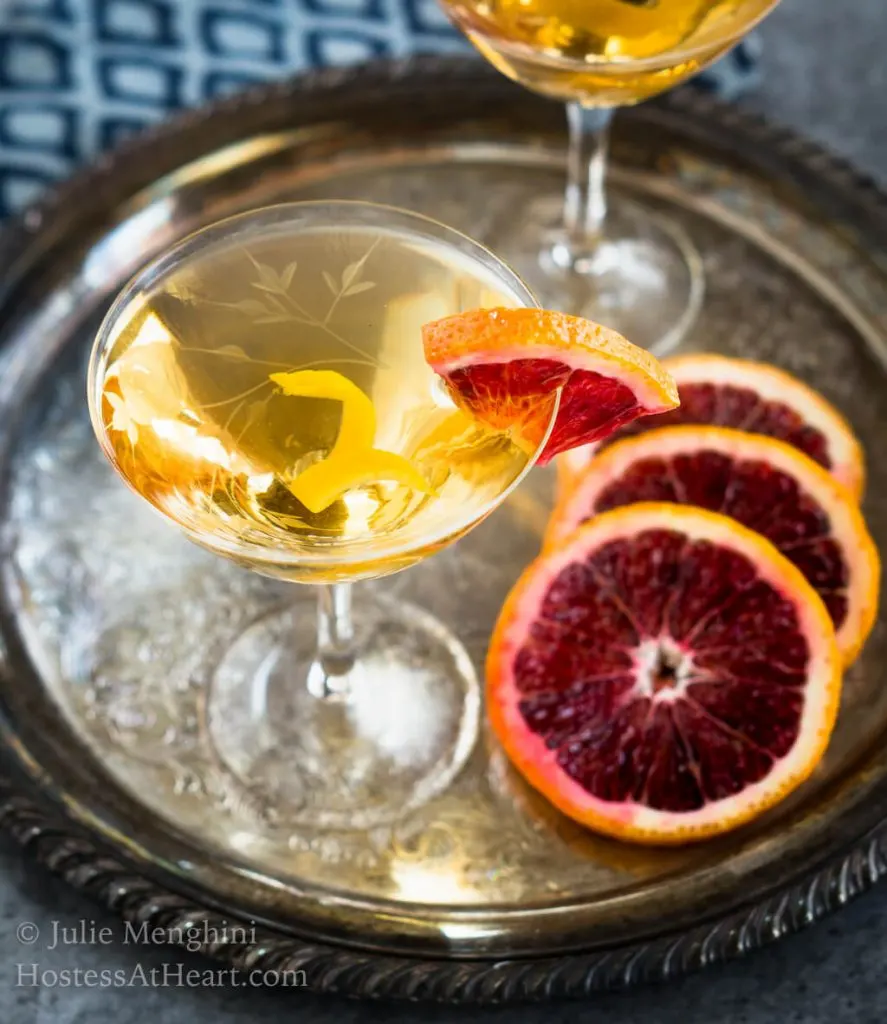 I'd never heard of a Godmother cocktail but when I put my cocktail together I found that it resembled another one.
A traditional Godmother cocktail is comprised of vodka and amaretto. This Blood Orange Godmother upped her game and brought along her own twist!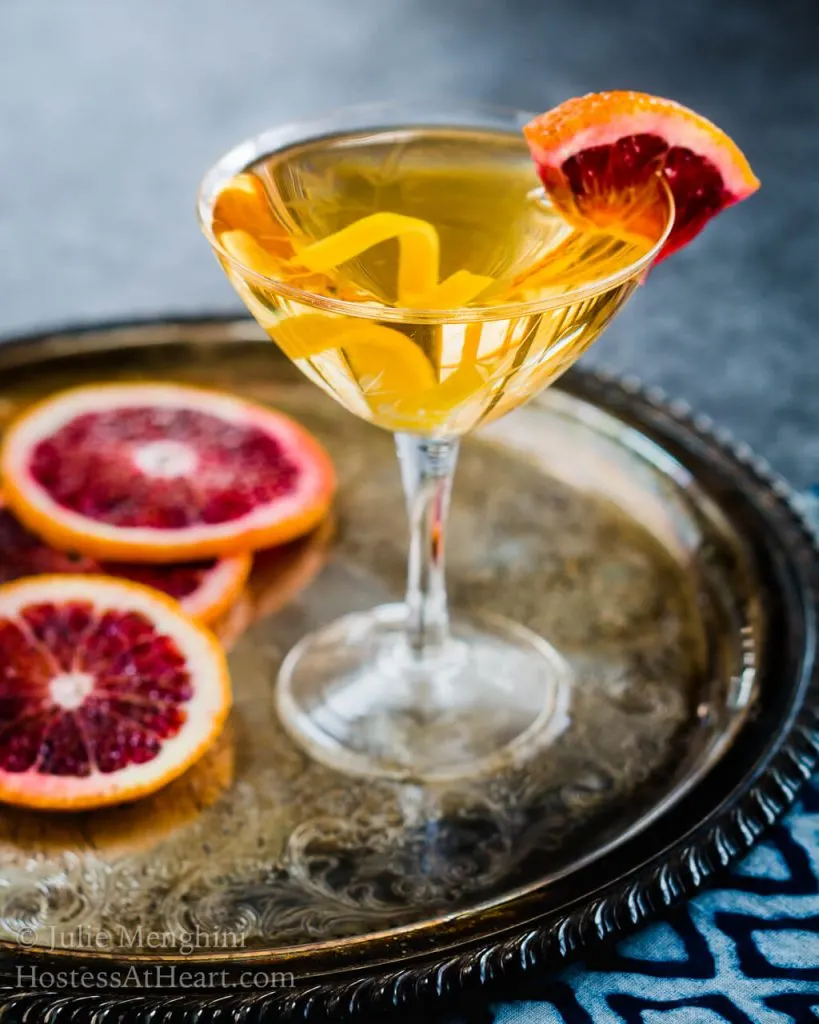 I grew up in a small farming community and my dad owned the local tavern. It's the only place in town that I wasn't permitted to go into unless there were special circumstances.
My dad believed that children didn't belong in a bar and while many people brought their children, I wasn't one of them.
If only he'd had my Blood Orange Godmother cocktail with a twist. He might have made me the manager!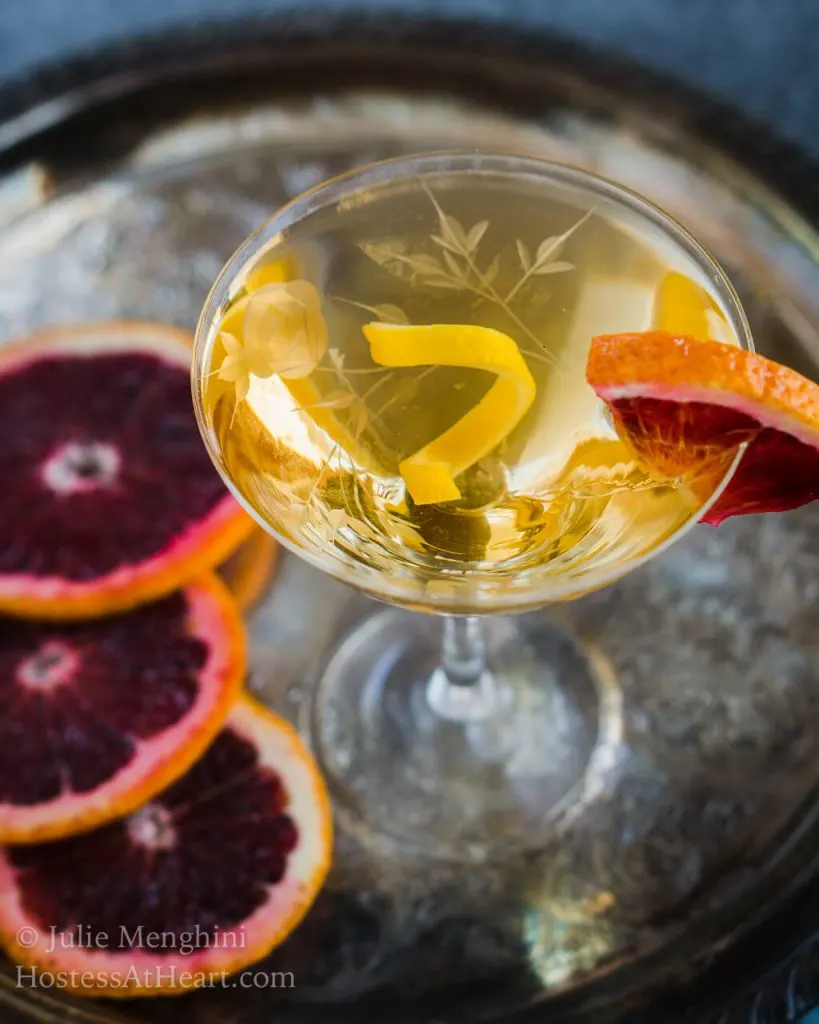 In the days of my father, mixed drinks were a lot more popular and are making a comeback today.
John and I love a good "Old Fashioned" or his favorite a Rum Manhattan. Bartenders make mixing cocktails look so darned easy but they're not.
I have two places in town that make them the way we like them and a whole lot of places that don't.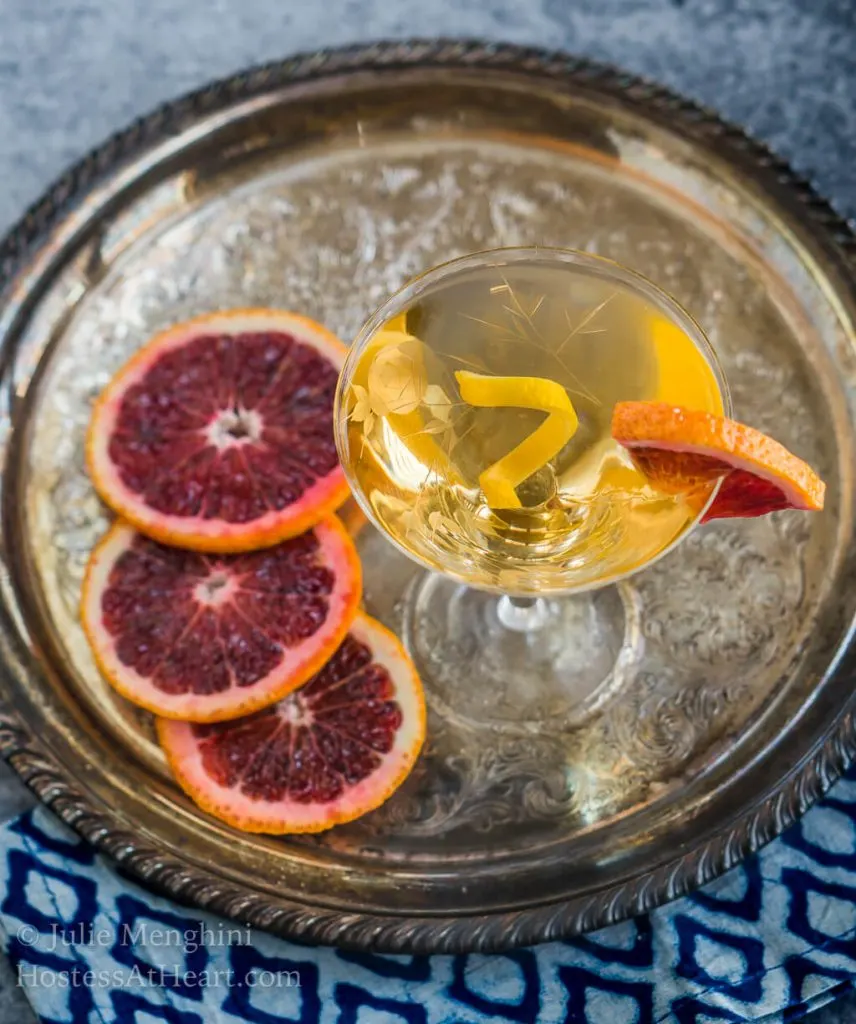 My experience with developing cocktail recipes is very hit or miss. I usually start with something that tastes like cough syrup and goes from there.
When we came across a Blood Orange vodka I was determined to make a cocktail with it that we enjoyed.
We combined the vodka with a little amaretto and it was too sweet. I decided to add a little fresh lemon juice as an acid and dumped it out.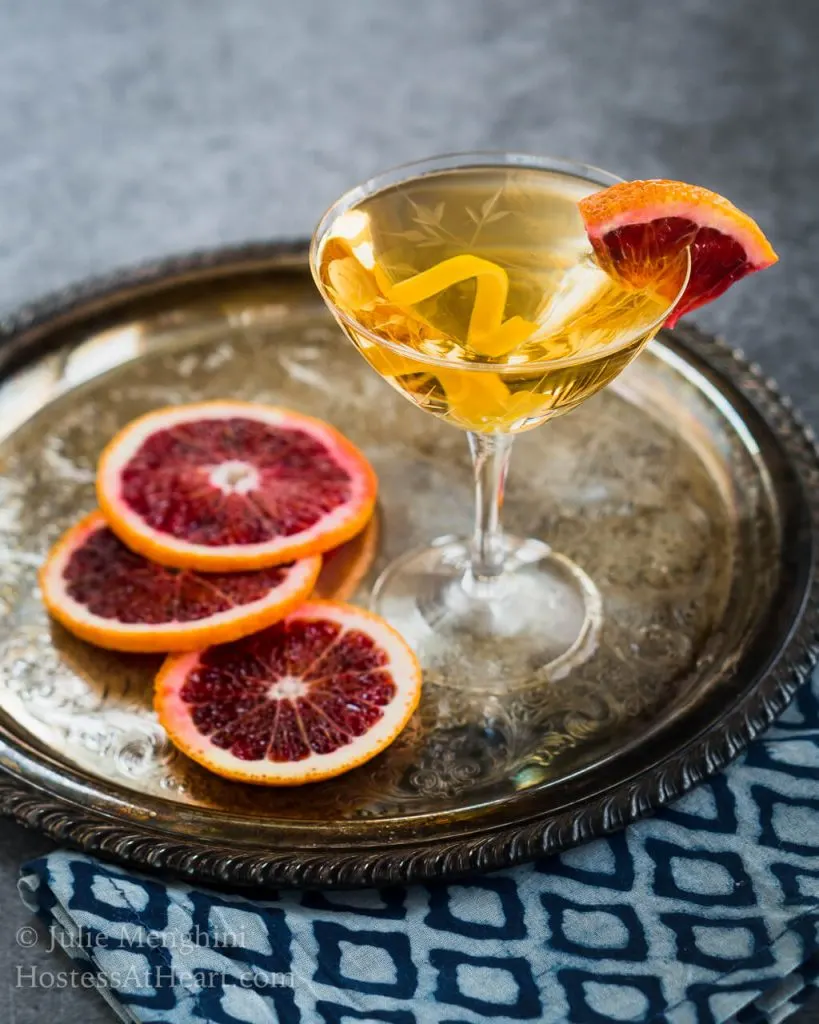 One of the things that I like that my favorite bartender does with an Old Fashioned is to twist the essence of a strip of lemon peel over the drink and then rub the rim with it before putting it into the drink.
That's what I did in addition to adding a dash of Angostura bitters. This drink shaped up nicely. It's pleasantly sweet and exactly what I'd like to sip after a savory meal.
ARE YOU STILL LOOKING FOR MORE AMAZING COCKTAILS?
We love a good cocktail! You can find all of our great cocktails here!
Can't enjoy one now?

Pin it

for later!