This is the Best Fresh Margarita recipe hands (and lips) down. This recipe is fresh and delicious and doesn't have any artificial ingredients or mixers.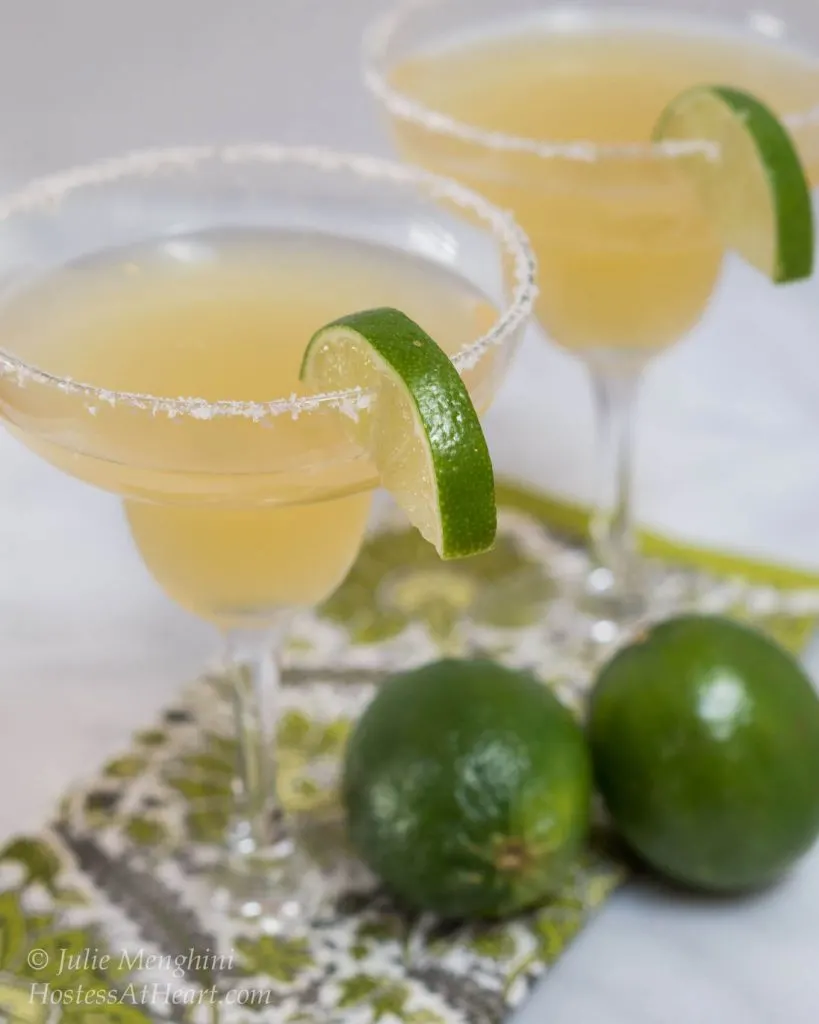 Did you know that February 22 is National Margarita Day? This doesn't make much sense to me because margaritas are perfect for the warmer summer months. That is unless you live where it's summer all the time (lucky duck). Regardless, I think that this is one day that shouldn't go uncelebrated. I have the perfect Fresh Margarita Recipe that is just what you need to do it!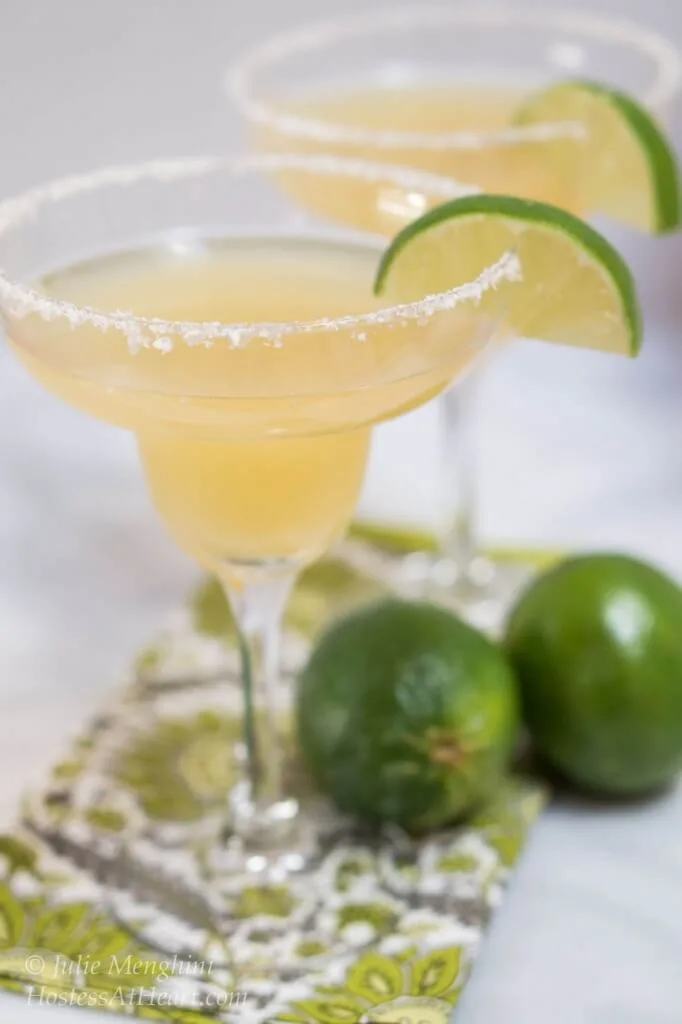 I know some people are allergic or intolerant of the mixes that go into drinks. I don't think that they always taste that good. If you are spending money on good booze, why have a drink that doesn't taste that good or has been watered down with more mix than booze? I sound passionate about this don't I?
John and I have put in a lot of hands and lips research into this recipe, and it's better than any of the ones that we've order out. Word of warning though, these babies are potent! Save them for when you don't have to drive. My friend and neighbor, Jessica, doesn't want us to share this special recipe so don't tell her you saw it o.k.?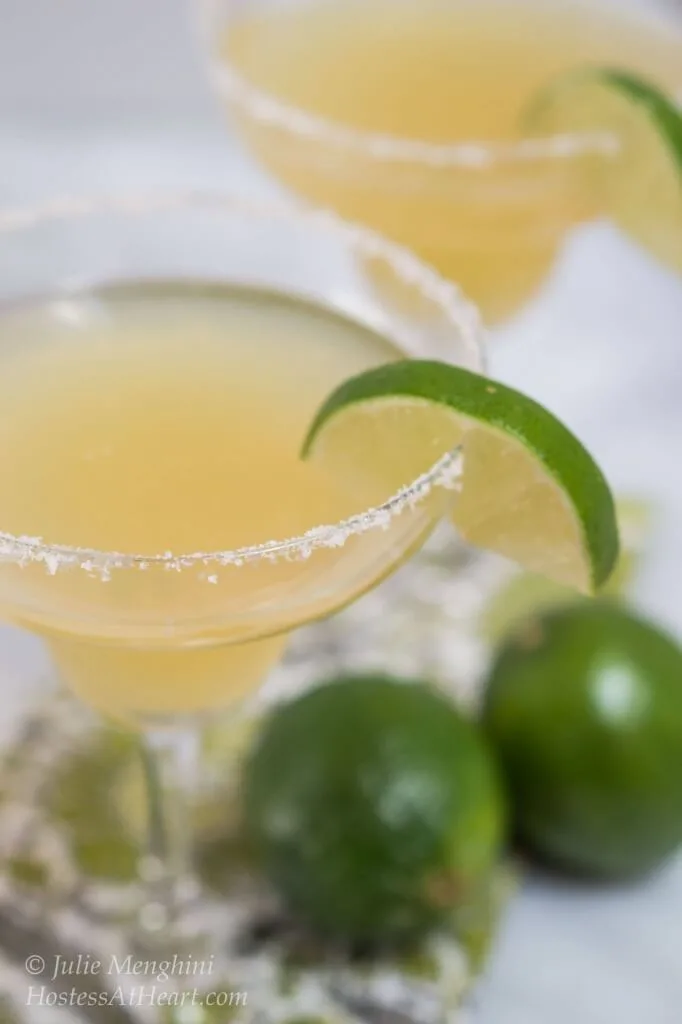 Like anything you make to eat or drink, using good ingredients is key. Use good alcohol for these margaritas. Cheers!
Serving food is always a good idea when serving alcohol. My Mexican Meatballs in Chipotle Sauce would go great with these margaritas. Speaking of parties, lets share these margaritas with the Fiesta Friday people.