The beautiful colors in this Asian Cabbage Salad make for a show stopper dish. Crunchy veggies and cashew nuts are tossed in a ginger sesame vinaigrette for one delicious salad!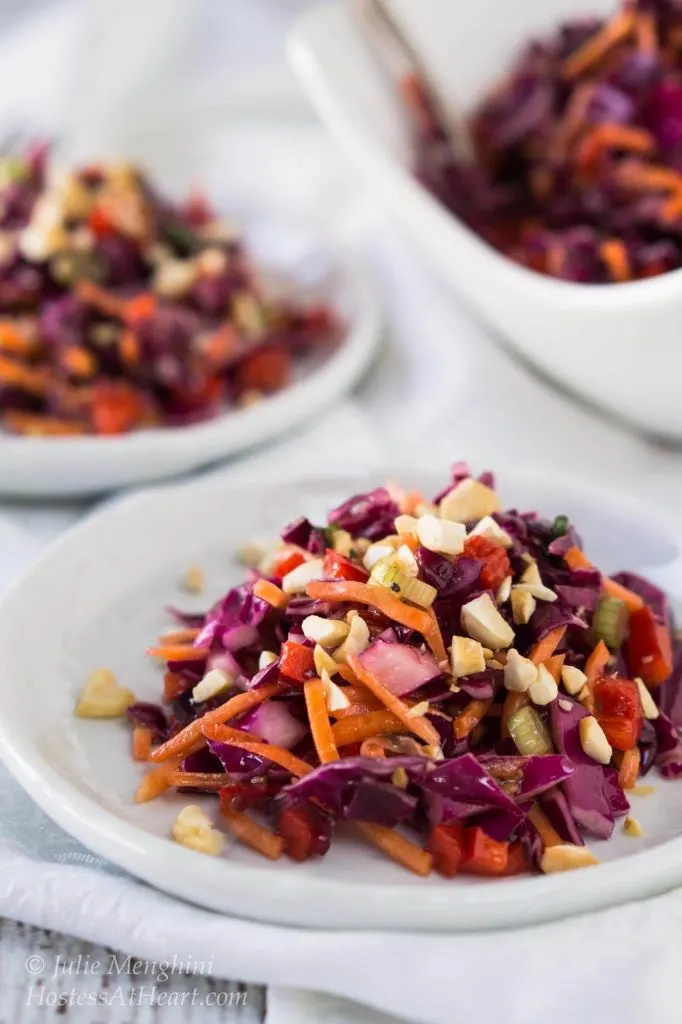 I go to one of the elementary schools here in town every Tuesday as a part of a mentoring program. One of the women that work there has the same thing for lunch every single day. It's a simple cabbage salad that she throws together. All of the colors in her salad are just striking. I knew that I wanted to create my own version and came up with a Cashew Asian Cabbage Salad.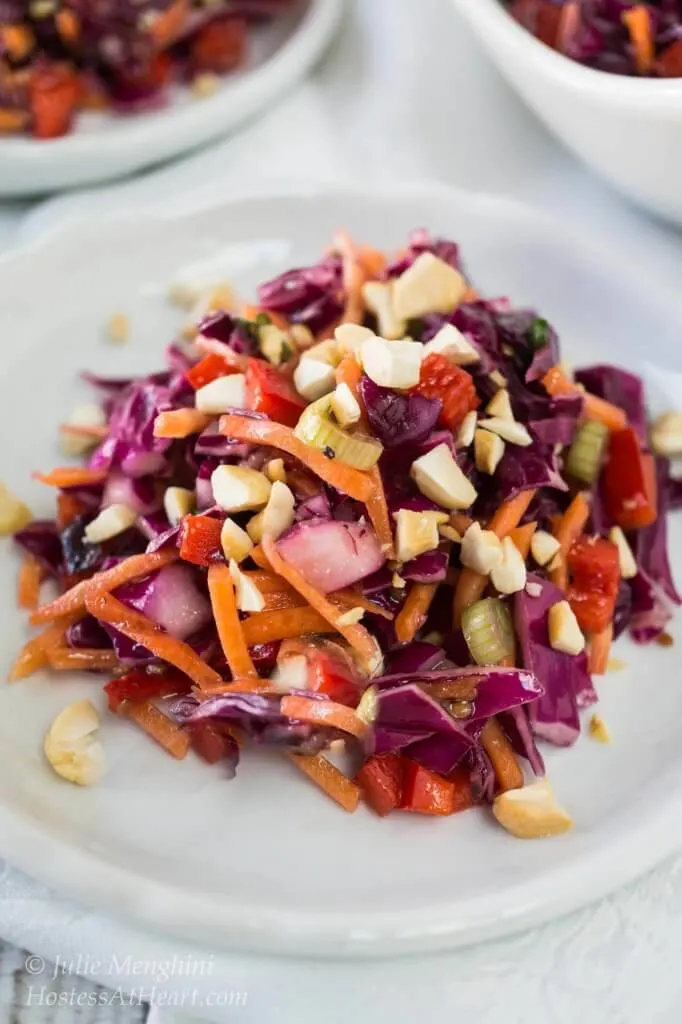 Not long ago I posted my Easy Grape Clementine salad that was perfect for this time of year because all of the ingredients are available year around. The same thing is true for this salad. It tastes so crisp and light that it's perfect year around. It makes a large dish and keeps so well that it's perfect to take to a potluck or pack it up for lunch!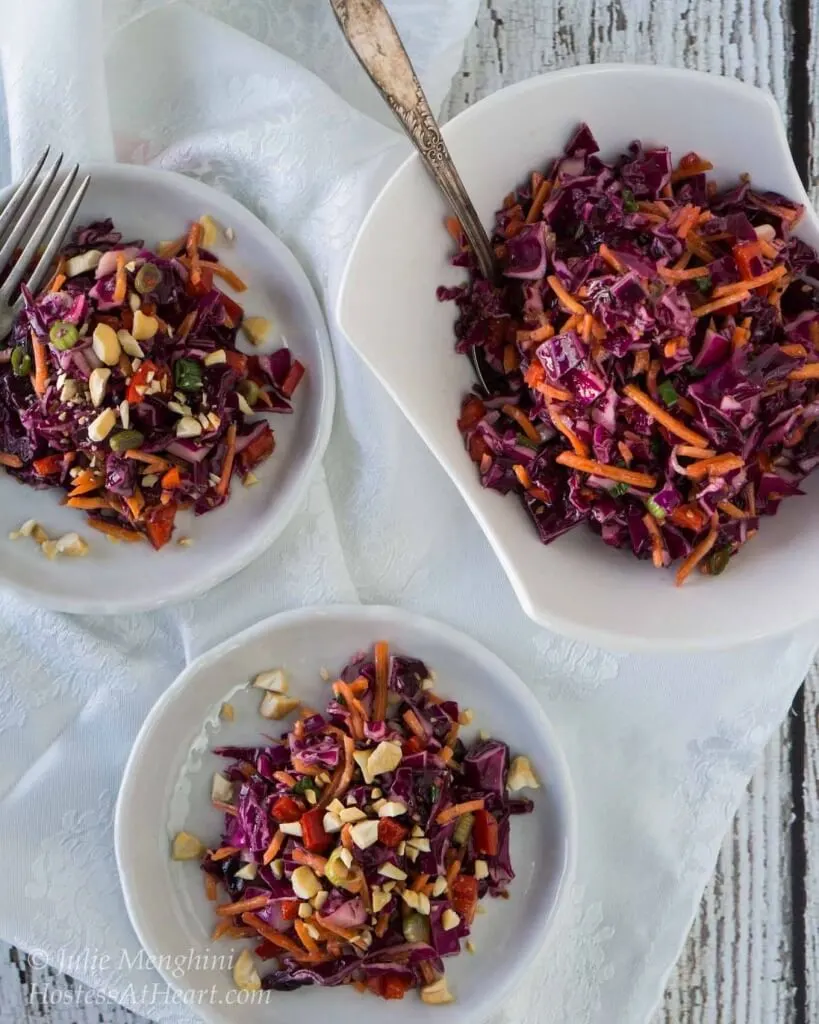 Don't have time to make it now?

Pin it

for later!
We loved this salad and how cool and crunchy it is. It pairs perfectly with grilled food or just a sandwich at lunch. I wouldn't want to eat it everyday like the lady at the school but will be adding it to our regular must make salad list!
By the way, did you know that today is National Cabbage Day? I was going to send out cards but Hallmark was all out of Happy National Cabbage Day cards. So, my gift to you is this amazing salad. I hope you will give it a try and let me know what you think.
Now, I love a good salad and here are a few more salads that we love!