This Easy Grape Clementine Salad recipe is so quick and delicious. It's packed with fresh ingredients that are available year around, and it's perfect for potlucks and school lunches.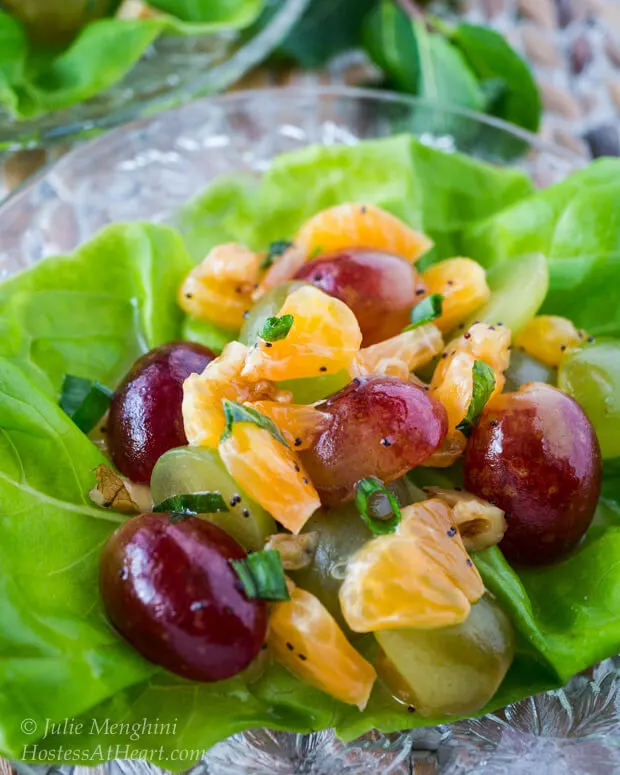 Even though we've had a pretty mild winter, our fresh fruit and vegetables are just a memory. Instead of whining, (o.k., I am whining), I thought I would get to work on a salad using fresh ingredients that I do have access to. Hello, Easy Grape Clementine salad.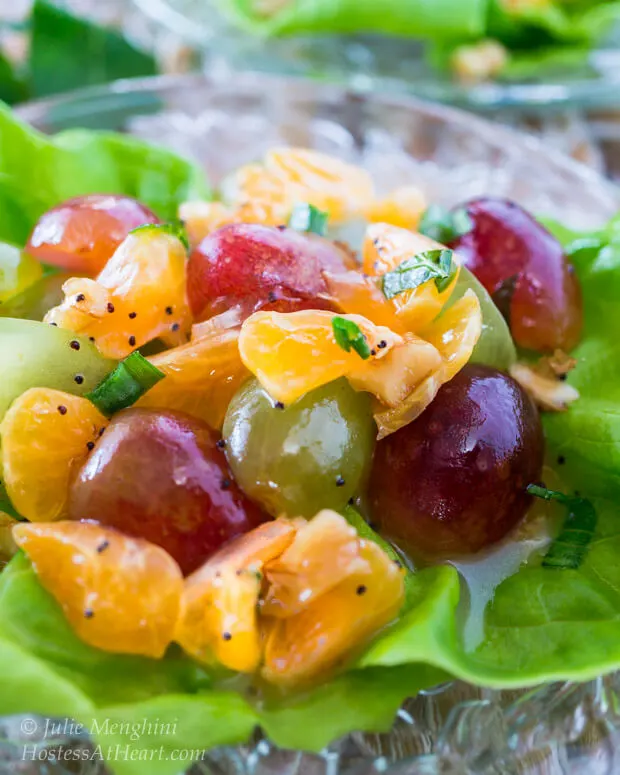 Fresh fruit and vegetables aren't always a priority for John. He's somewhat of a caveman. He'd be happy with a slab of meat on a plate. To heck with the sides. Sometimes I have to get a little creative to inspire him to eat them. [Tweet "Easy Grape Clementine Salad is perfect for winter! #recipe #salad"]
This salad combines fresh fruit, mint, walnuts and a delicious light honey poppyseed dressing. I even got 2 thumbs up from John. I'm sure a whole bowl of this fruit probably sent his system into shock, but he has recovered. I'll be making this salad all year long.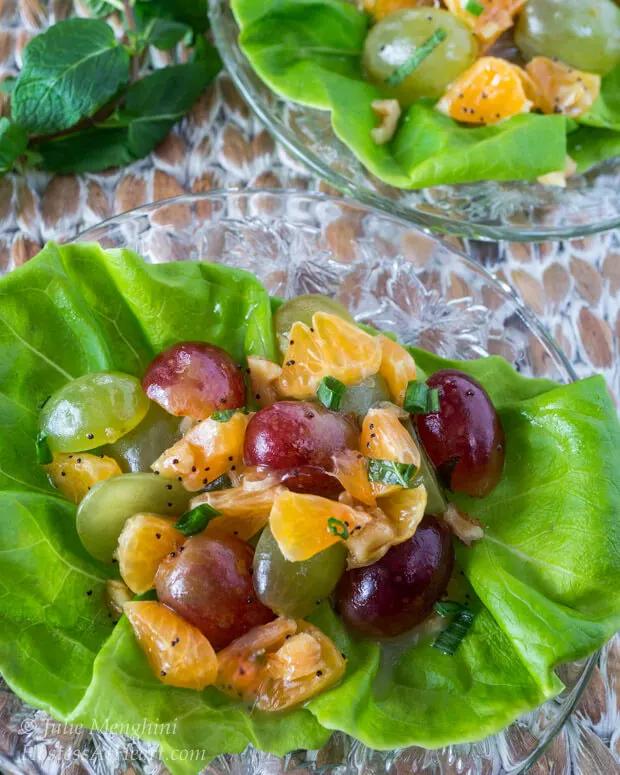 This dressing recipe makes more than you need. It would be just as good drizzled on a lettuce salad, or you could just make a bigger salad. This fruit salad also goes well with the heavier comfort food recipes that are so good this time of year. It's quick and easy enough that you can get it on your table in no time.
Don't have time to make it now?

Pin it

for later!
Here are some more great salads that can be made year around.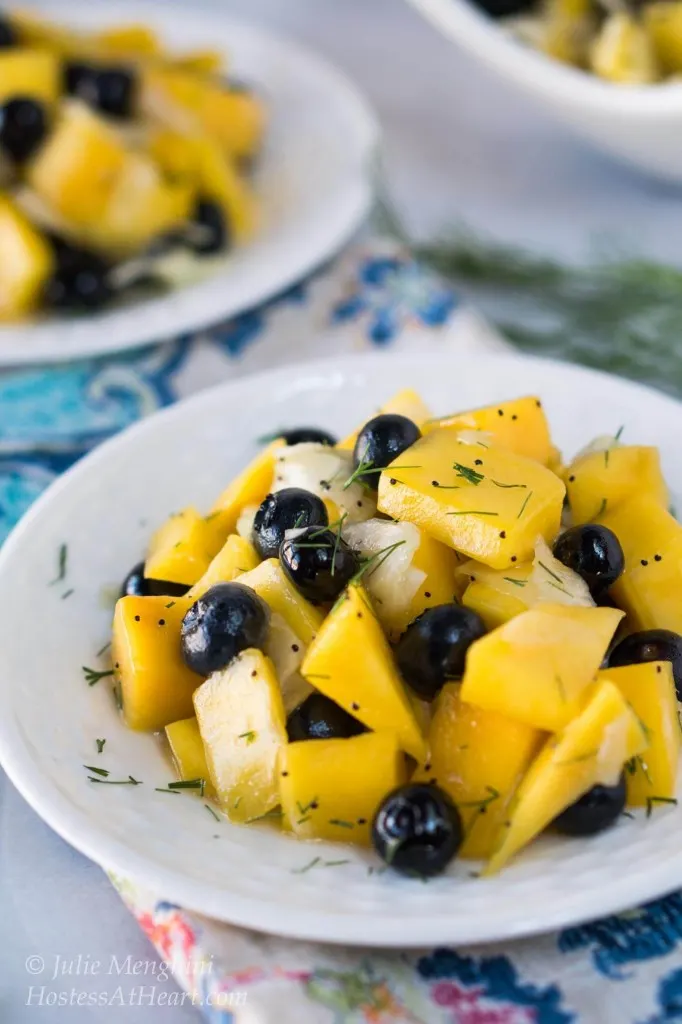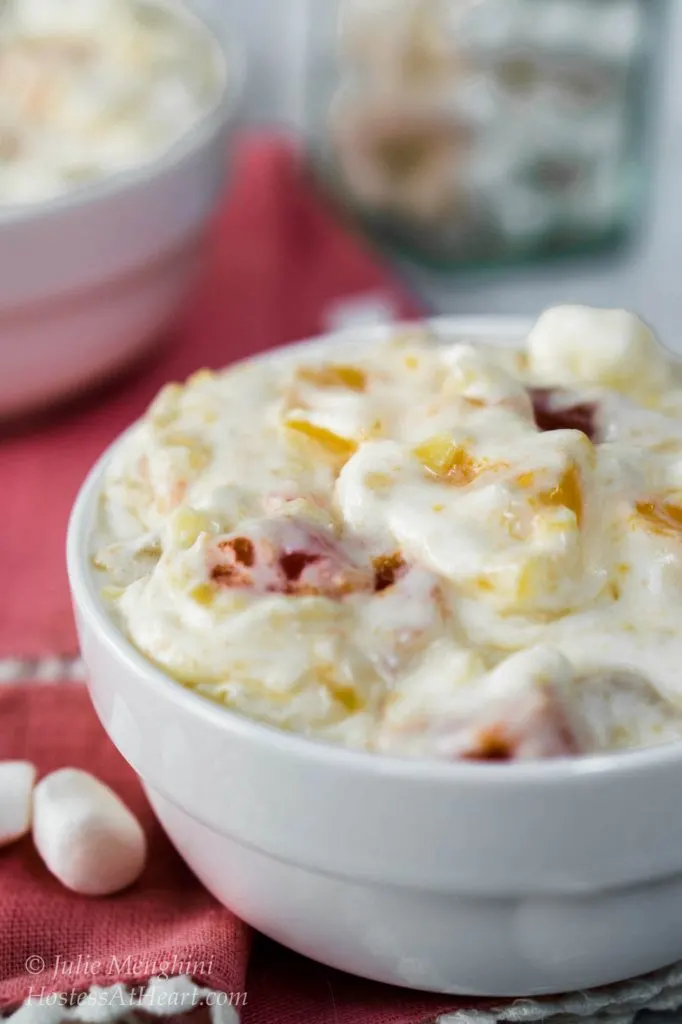 Let's keep in touch! You can find me on Pinterest, Instagram, Facebook, and Twitter! Better yet, enter your email address in the box below and never miss a recipe!