Champagne cake is a soft and tender pound cake with the essence of champagne. It's perfect for a simple brunch or a special occasion.
This post has been updated from 2015 to improve reader experience.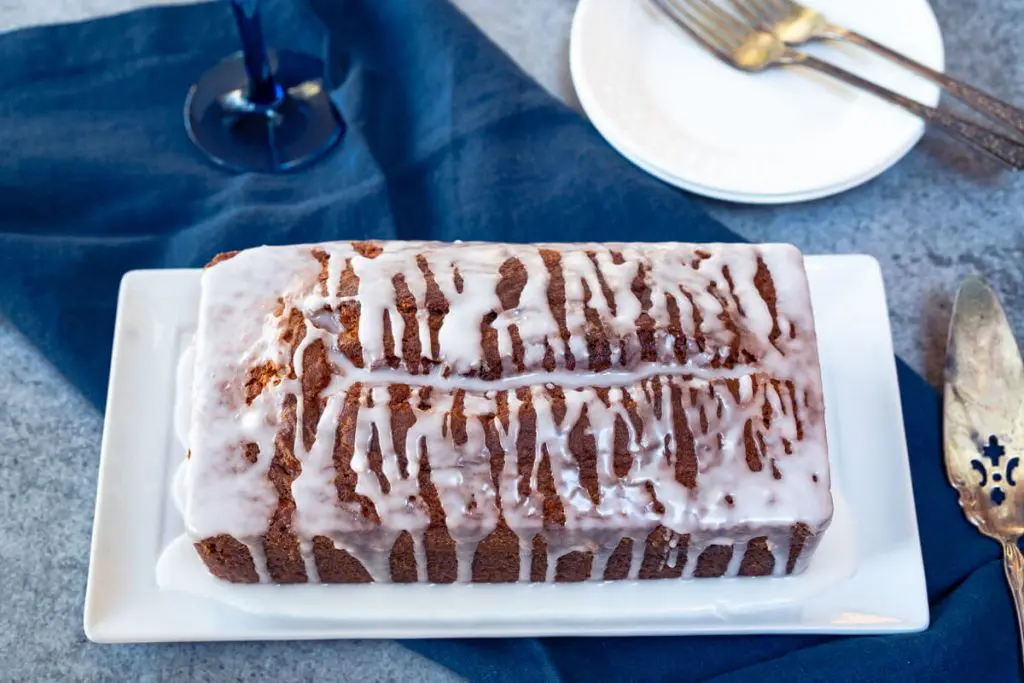 Champagne cake is a great way to celebrate any event. This Champagne Pound Cake recipe is delicious and exactly what's needed to turn a casual event into something special.
This recipe for Champagne Cake is more of a pound cake, meaning that it's a little denser than a traditional layer cake.
That makes it perfect for soaking up all that champagne. You'll get the essence of champagne. It's not super boozy, just enough for a great celebration.
You'll love how easy this cake is to make. While I love dressing up some of our desserts, that's not always the case, such as with this champagne pound cake. It's delicious simplicity.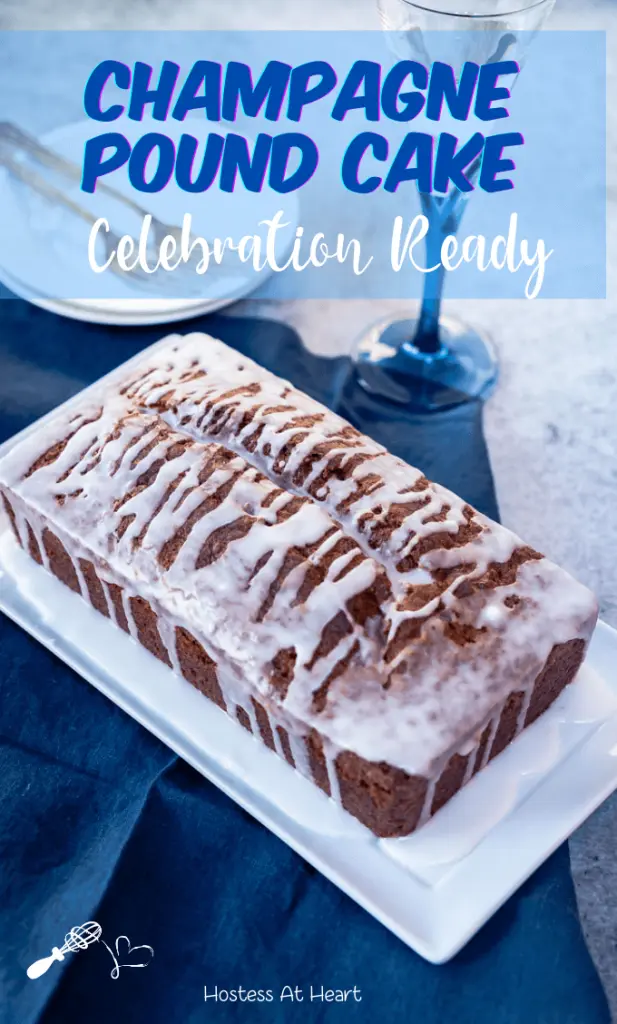 Ingredients and variables
All-purpose flour
Baking soda
Salt
Butter – we use real unsalted butter but a substitute would work too. If you use salted butter cut the salt in the recipe in half.
Sugar
Buttermilk
Eggs – we use large eggs
Almond extract – substitute with vanilla or lemon.
Fresh raspberries
Champagne – Prosecco or Cava can be substituted.
Powdered sugar
How to make this Champagne Pound Cake Recipe
One of the things that we love about this Champagne Dessert is that it's soft, tender, moist, and there are 2 opportunities to infuse it with Champagne!
Tip: We recommend mixing this cake and the glaze by hand versus an electric mixer. You don't want to over-mix this cake or it will get tough.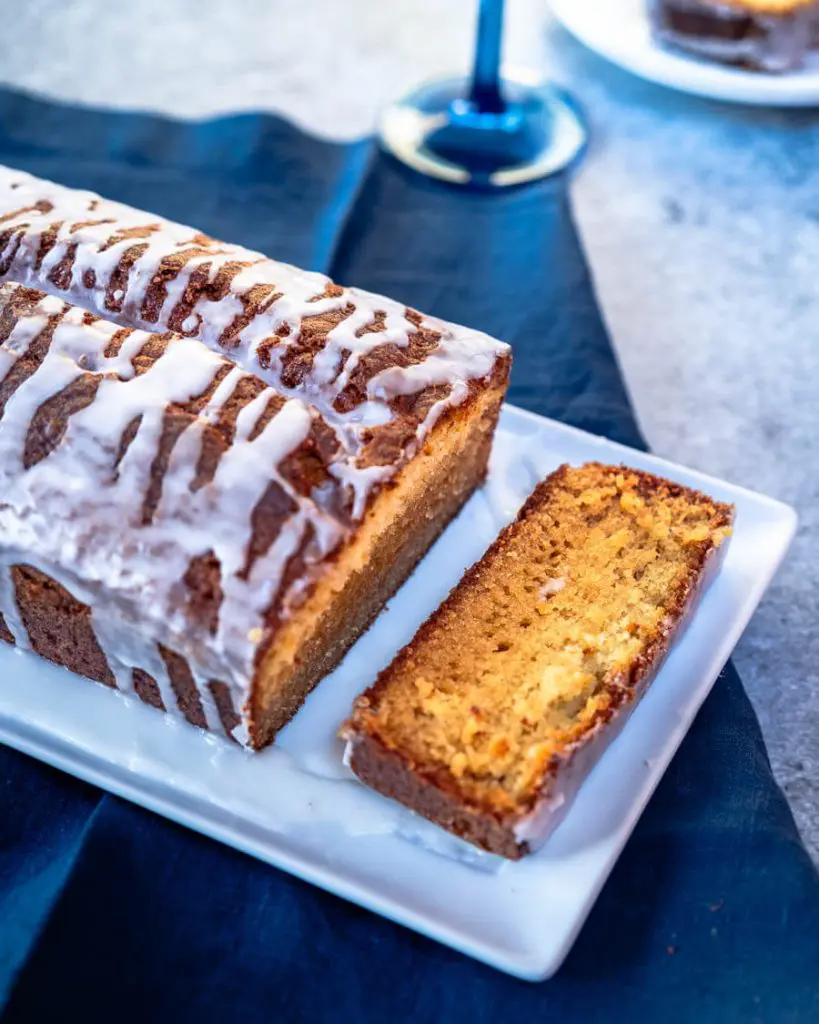 Does the Alcohol Bake off?
The alcohol does not totally bake out. A percentage does and it's dependent on how long it cooks. According to the USDA it takes 2 1/2 hours to cook all of the alcohol out of food.
For this reason, this cake shouldn't be consumed by anyone that shouldn't consume alcohol.
Mix up the Champagne Cake
Combine the dry ingredients – Flour, baking soda, and salt.
In a separate bowl add the melted and cooled butter, sugar, and buttermilk. Cream these ingredients together. Add eggs one at a time blending after each addition.
Add the champagne and almond extract and blend until combined.
Add the wet ingredients to the dry ingredients and pour into a prepared pan.
Bake
Champagne Cake Glaze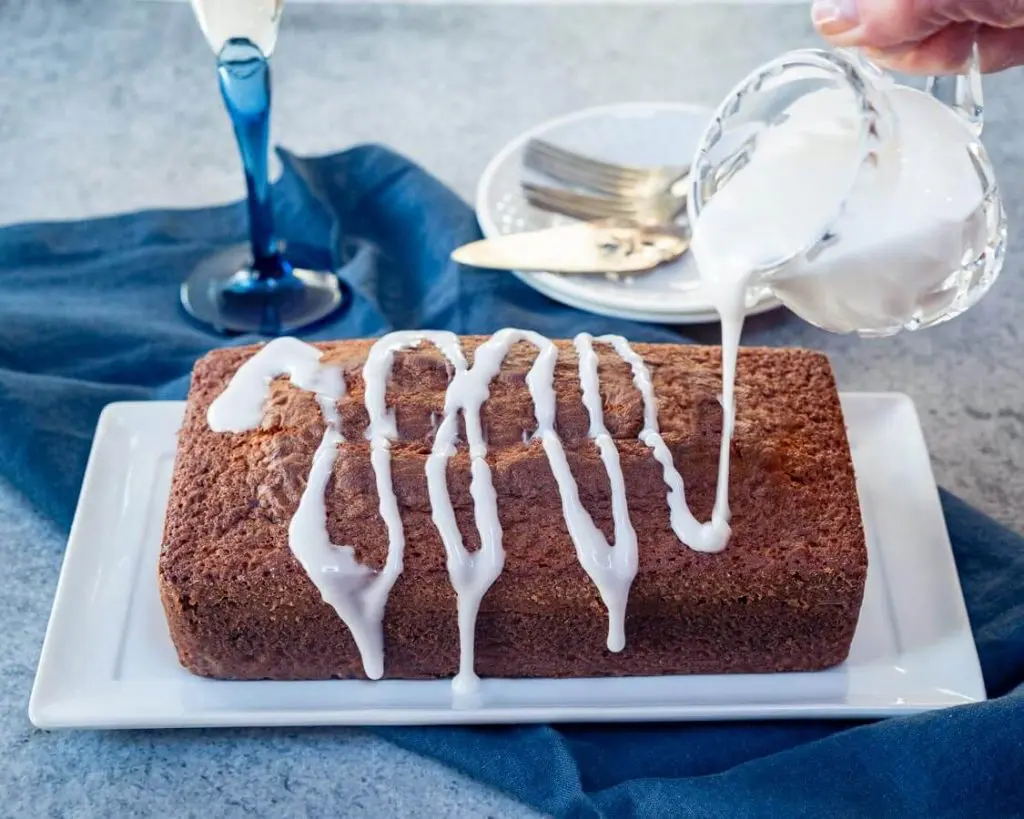 Whisk the powdered sugar, almond extract, and Champagne together until smooth. Add a little more champagne if the glaze is too thick or add powdered sugar if the glaze is too thin.
The consistency should allow a thick pour.
Items you may need
It sure doesn't take much to put this cake together. We used a larger loaf pan for this recipe and our favorite spatulas.
Sweet cakes for any occasion!
Don't have time to make it now?

Pin it

for later!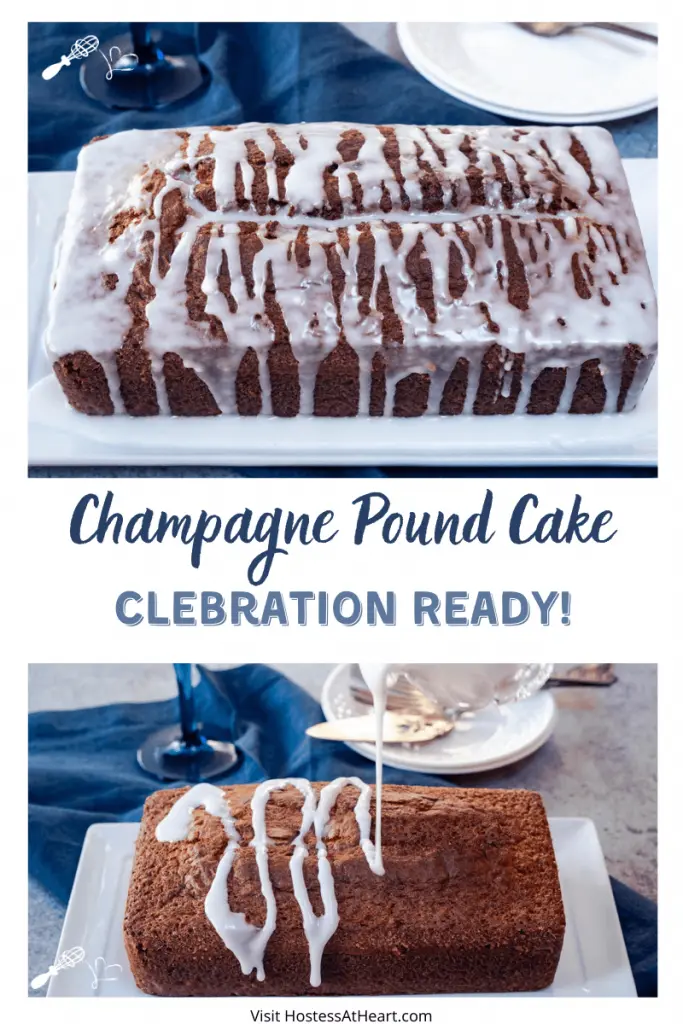 More recipes perfect for entertaining