Chocolate Vodka Infused Strawberries is an appetizer that will get the party started. They are just as pretty to look at as they are delicious to eat!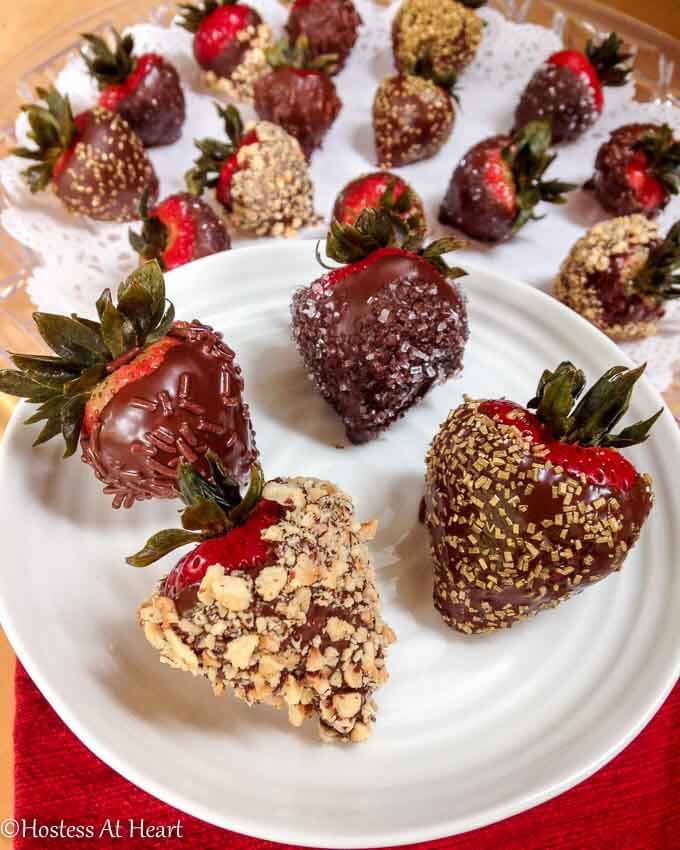 We have a wonderful friend that just had a birthday, and his wife was thoughtful enough to get a few of us together as a birthday surprise. I knew Chocolate Vodka Infused Strawberries would be a welcome surprise too.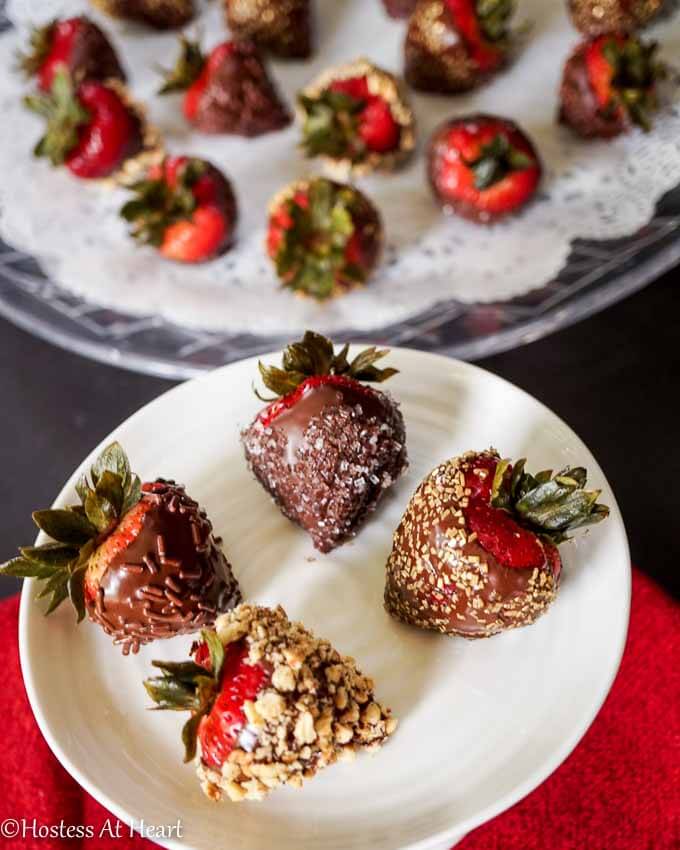 You have to know this guy. When he is present, you know it. He isn't afraid to bring attention to himself. Actually, that is his mission, and he'll even admit it. That may not sound like a redeeming quality, but it's not like that. He is so funny, and things happen when he's around. He is also one of those guys that would be one of the first to help a friend in need.
We didn't have to bring anything, but I never like showing up empty-handed. I like to feed people! I knew I wanted to bring something that would fit in with the party theme…booze of course! I've been buying these amazing strawberries and thought about dipping them and using some fancy smancy sprinkles. Then my mind went into it's ADHD drive thinking about the possibilities. We have infused lots of different kinds of fruit, why not strawberries?
I was looking in our liquor cabinet (is it bad that I need a whole cabinet just for booze? We will worry about that later) looking for the vodka. Then I came across a bottle of 360 Double Chocolate vodka and, as they say, "the rest is history". This isn't a paid endorsement for any product. It's what I use. Feel free to use your favorite brands.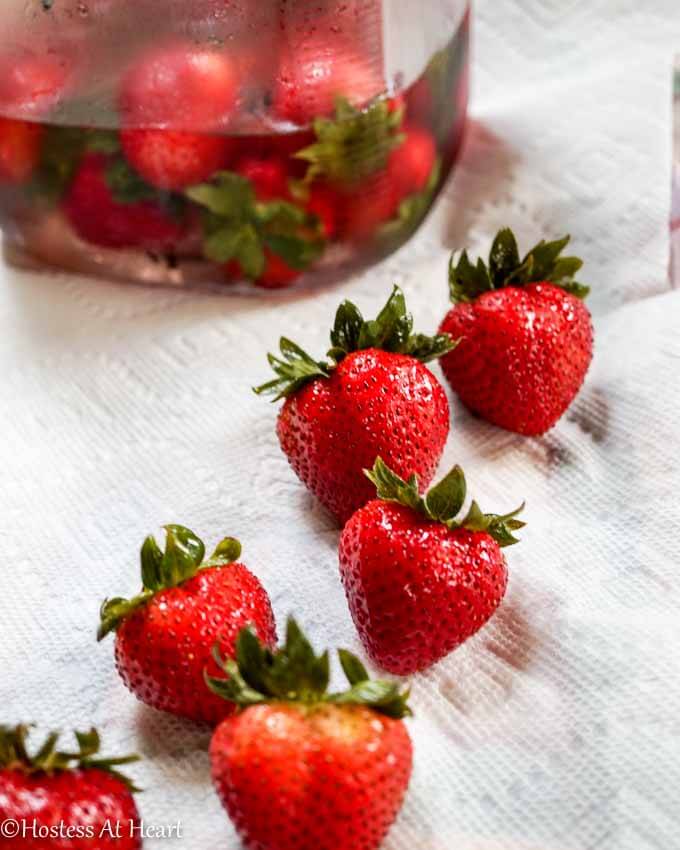 I washed 24 large strawberries and put them in a large jar and covered them with one 750 ml bottle of the double chocolate vodka, which was enough to almost totally submerge the berries. I put a lid on the jar and refrigerated the berries for about 15 hours. You could marinate them for an hour or up to 24 hours. I removed the berries and put them on a paper town and dabbed them dry.
Don't have time to make them now?

Pin it

for later!
While they dried, I melted one bag of Bittersweet chocolate chips in a double boiler. Add sugar sprinkles, ground hazelnuts, and chocolate jimmies to separate bowls. You could use shredded coconut, graham crackers or whatever you like. I also used one bowl to hold the chocolate dipped berries over while I spooned the toppings onto the berries. When I tried just rolling a few right in the bowls of sprinkles, the wet chocolate dripped into the bowls so the sprinkles couldn't be used. Spooning worked a lot better. Plus I liked the lightly sprinkled look.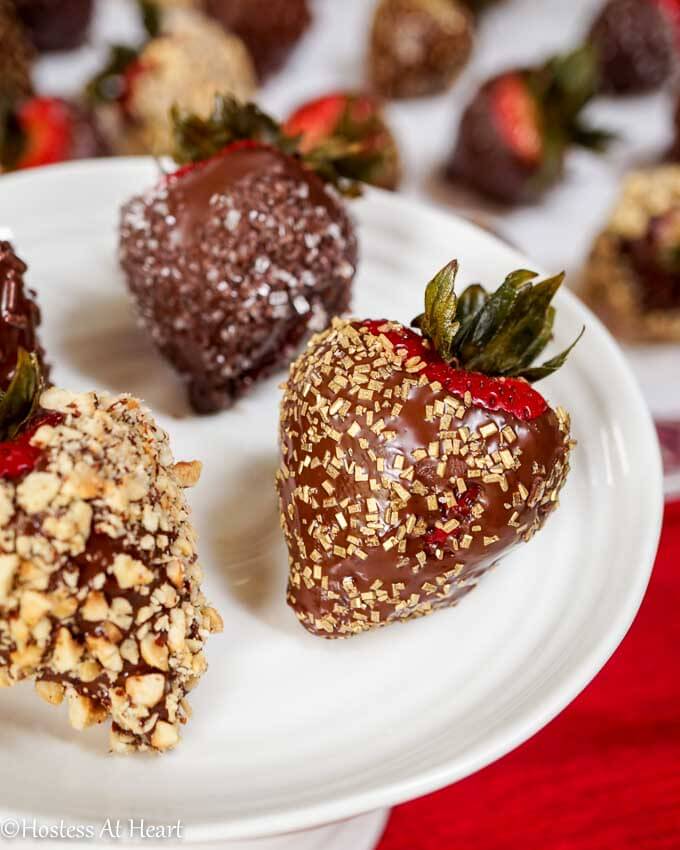 These berries went over just as well as I thought they were, and I came home with an empty plate. They're perfect any time of year and just look a little fancier than they are.
Chocolate Vodka Infused Strawberries
Chocolate Vodka Infused Strawberries is an appetizer that will get the party started. They are just as pretty to look at as they are delicious to eat.
Ingredients
24

Strawberries

washed

750

mL

Chocolate Flavored Vodka

I used 360 Double Chocolate Vodka

12

oz

Bittersweet chocolate chips
Garnish
Chopped Nuts, sprinkles, shredded coconut

your preference
Instructions
Place clean berries into a jar and cover with vodka. Refrigerate for up to 24 hours.

Remove strawberries from the jar and pat dry.


Melt chocolate chips in a double boiler or microwave until smooth.


Assemble by dipping berries in chocolate holding onto the stem. Sprinkle with the coating. Place on wax paper and allow to set. Cover lightly with plastic wrap and refrigerate until serving.

Notes
Prep time doesn't include 24-hour infusing time.
Nutrition
Serving:
24
g
|
Calories:
153
kcal
|
Carbohydrates:
9
g
|
Protein:
1
g
|
Fat:
4
g
|
Saturated Fat:
4
g
|
Cholesterol:
1
mg
|
Sodium:
16
mg
|
Potassium:
108
mg
|
Fiber:
1
g
|
Sugar:
5
g
|
Vitamin C:
7
mg
|
Calcium:
45
mg
|
Iron:
1
mg
You could definitely taste the vodka, but it just enhanced the berries. It didn't take over. Use good vodka. If it isn't something you would drink, you sure don't want to eat it. I poured the vodka back into the bottle and refrigerated it and think I can get one more batch of these Chocolate Vodka Infused Strawberries!
If you need a few more ideas for the party, here are a few that we love!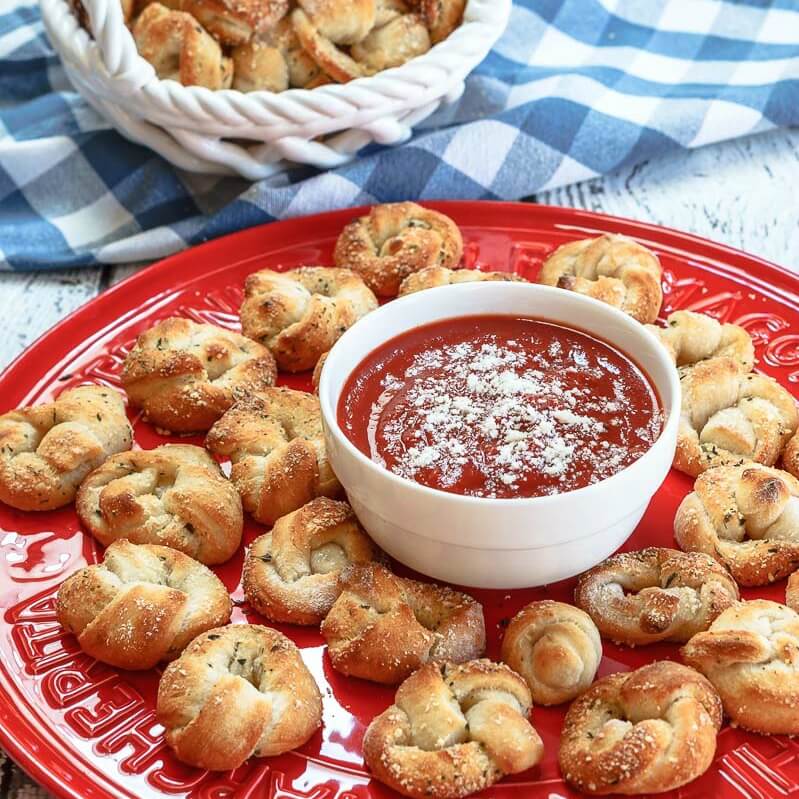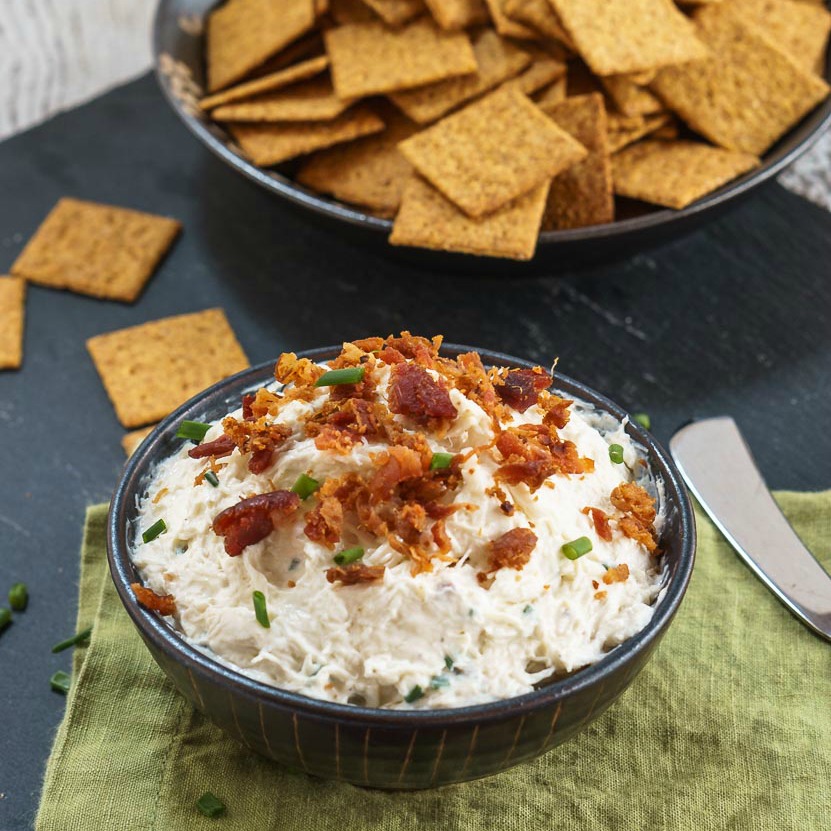 Let's keep in touch!  You can find me on Pinterest, Instagram, Facebook, Twitter, and YouTube! Better yet, enter your email address in the box below and never miss a recipe!