Baked Turkey Meatballs with Green Chiles are perfect as an appetizer, topping a southwest salad, or even stuffed in a hoagie. They're perfect for any time of year but especially tailgating!
This post was updated to improve readers' experience. No changes were made to the recipe.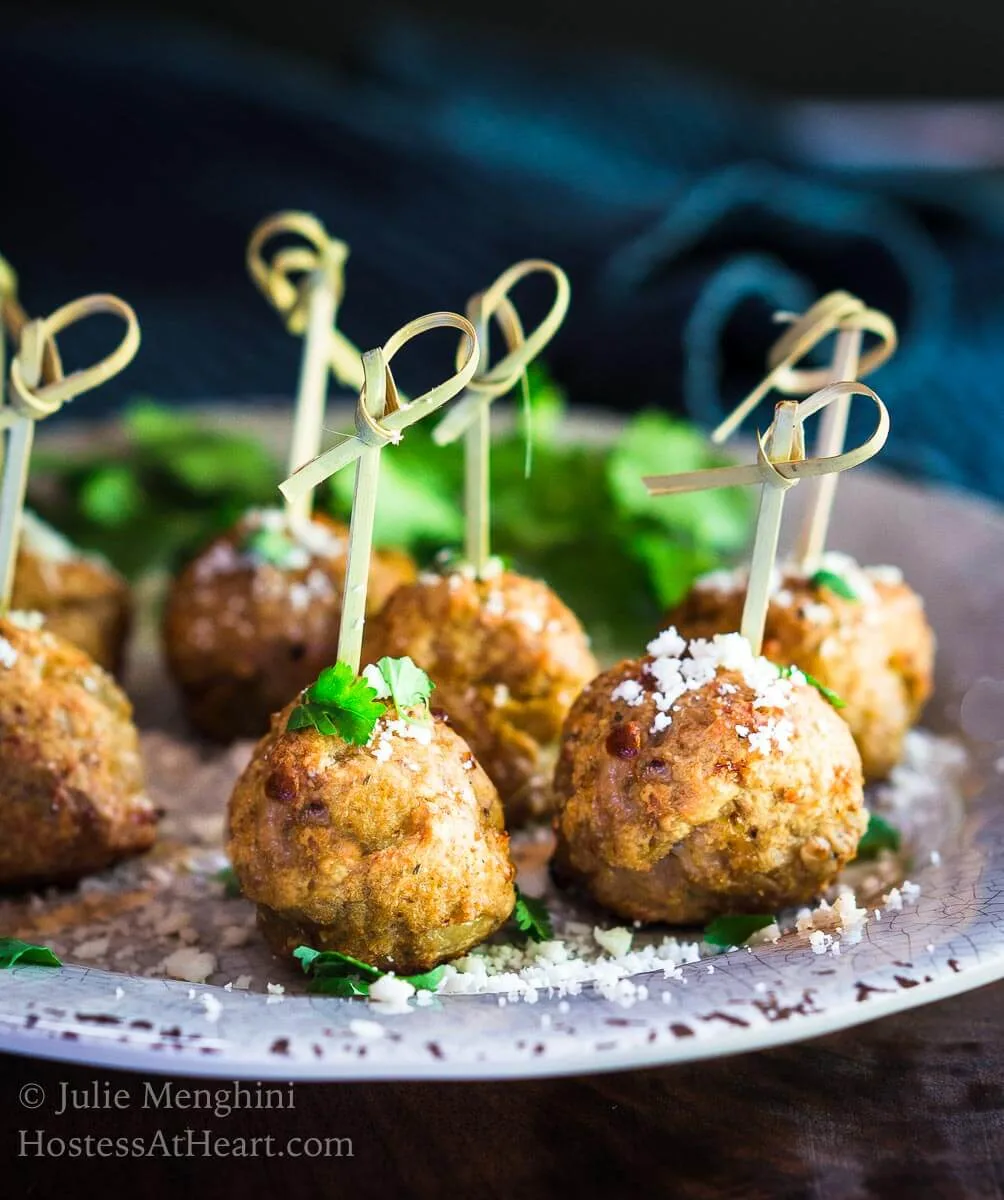 There are so many activities this time of year and that makes it especially important to relax with friends. Sports are a great excuse to do that and these Baked Turkey Meatballs with Green Chiles are perfect as a tailgating treat.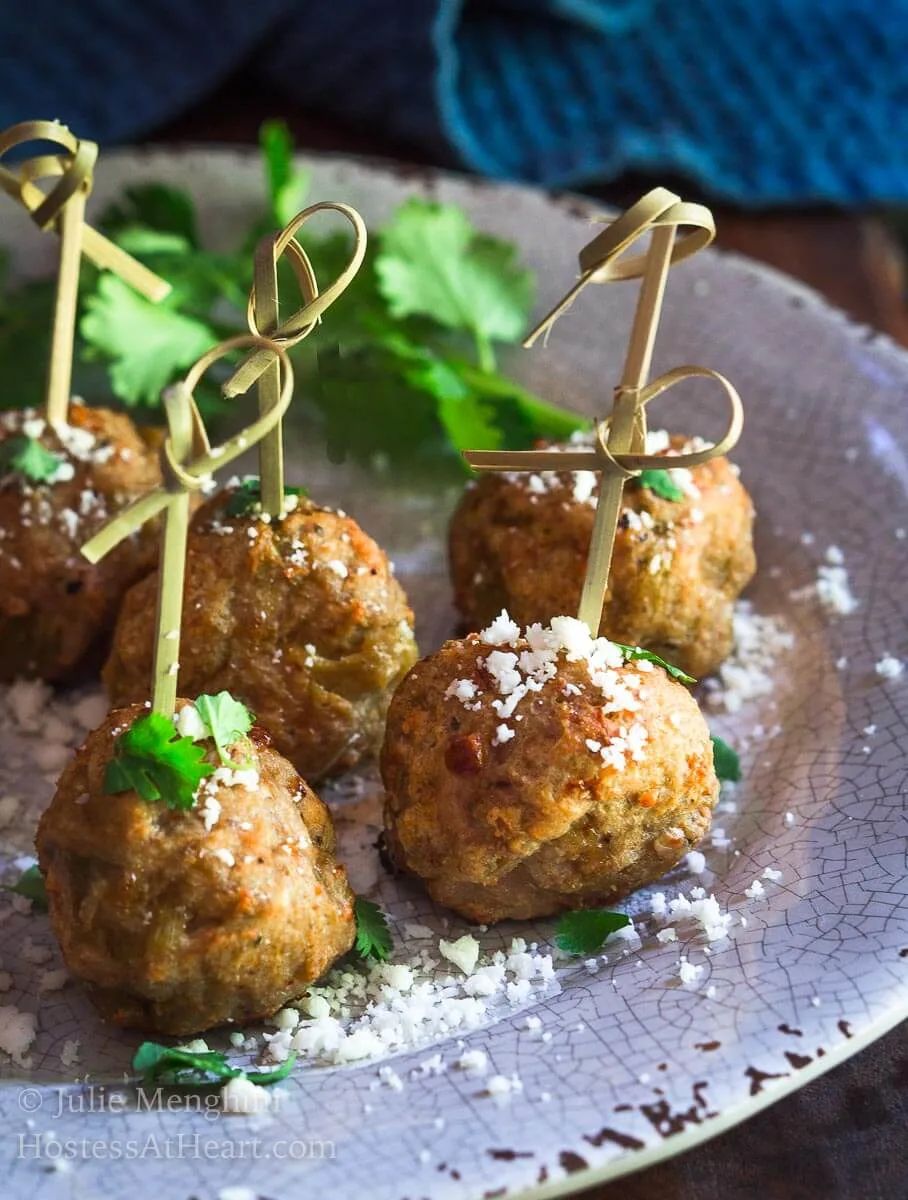 Ground turkey is a great lean option for when I make anything where I normally use ground beef. The thing is they can be pretty flavorless unless you add some spices. I learned that lesson when I made my Turkey Sloppy Joes. After a couple of tries, they are now my go-to Sloppy Joe recipe.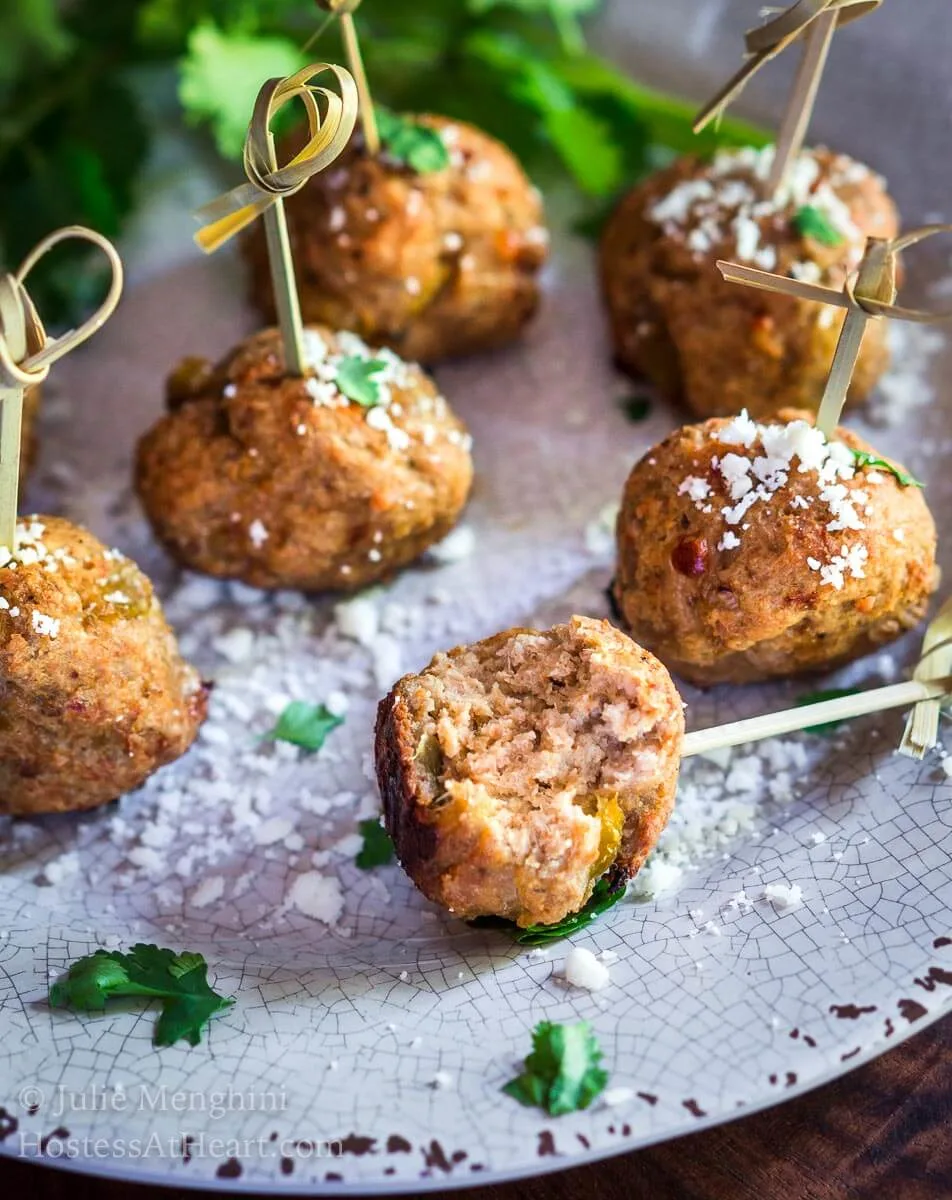 I wanted these meatballs spicy so I used a homemade taco seasoning and some green chiles. John loves food a lot spicier than I do. When food is too spicy I think the flavor is replaced with heat. He just thinks I'm just a wimp. I originally made these with turkey sausage but the sausage spices just took over and none of my other flavors came through. They were delicious for breakfast but not what I was looking for here.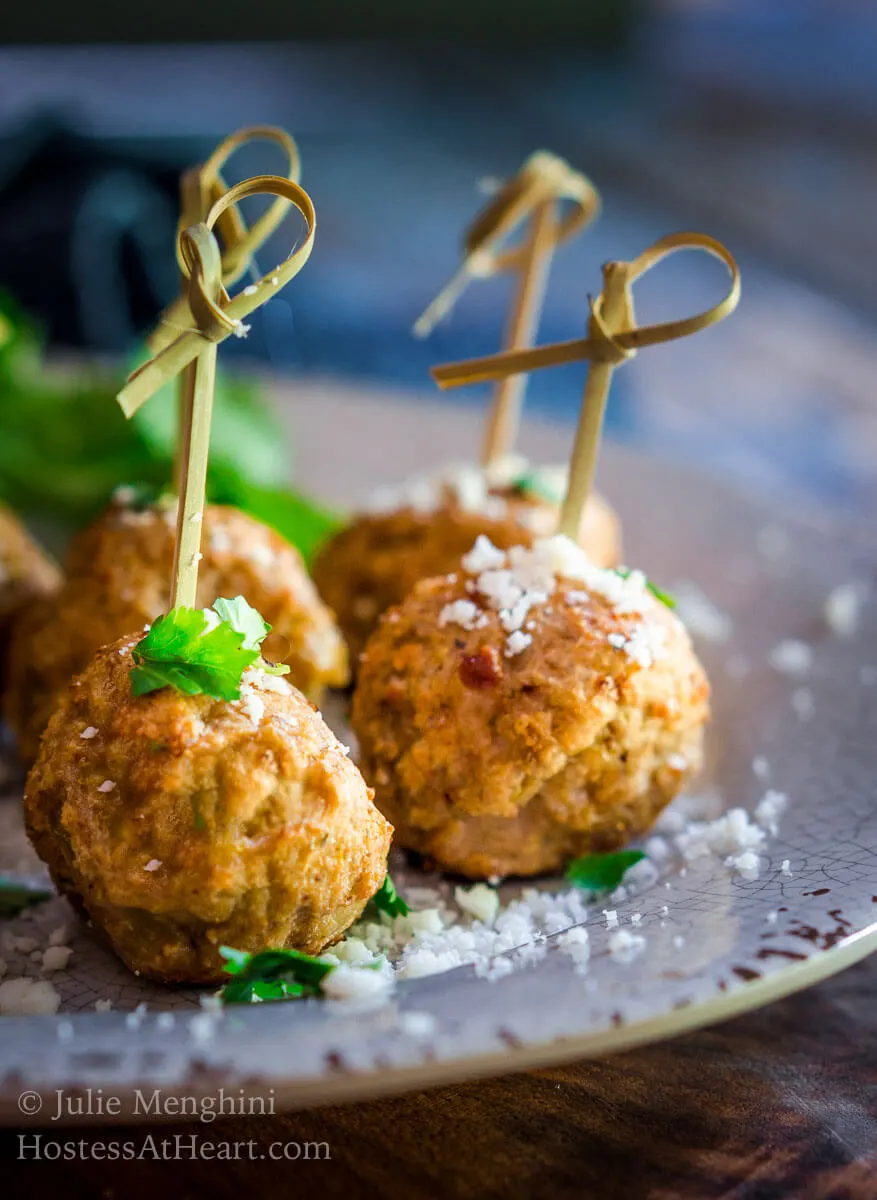 These meatballs came out delicious. Best of all they can be mixed and baked in under 30 minutes so they're perfect when you need something on short notice. They are good cold or can be baked in a jiffy and then thrown into a slow-cooker to keep warm which makes them a great make and take appetizer too. While they don't need a sauce, a side of salsa or cheese dip would be yummy too.
Don't have time to make it now?

Pin it

for later!
It's no secret that I'm a snacker and can live on appetizers. October is "Tailgating" month organized by Debi from Life Currents. I don't know how she does it because it would be like herding a bunch of cats. Well, I'm one of those cats and let's see what the others brought too!
October is Tailgating Snacks Month 2017
Hosted by Life Currents
If you enjoyed this recipe, check these out!
Pin these amazing Green Chile Meatballs
Let's keep in touch! You can find me on Pinterest, Instagram, Facebook, Twitter, and YouTube! Better yet, enter your email address in the box below and never miss a recipe!