Sweet Magnolia Banana Chocolate Chip Espresso Muffins takes about as long to say as it does to devour this soft delicious treat. They're perfect with a cup of soup or afternoon snack.
HOSTESS AT HEART RECEIVED SOME AMAZING PRODUCTS WHEN PRODUCING THIS POST BUT ALL OPINIONS ARE MY OWN.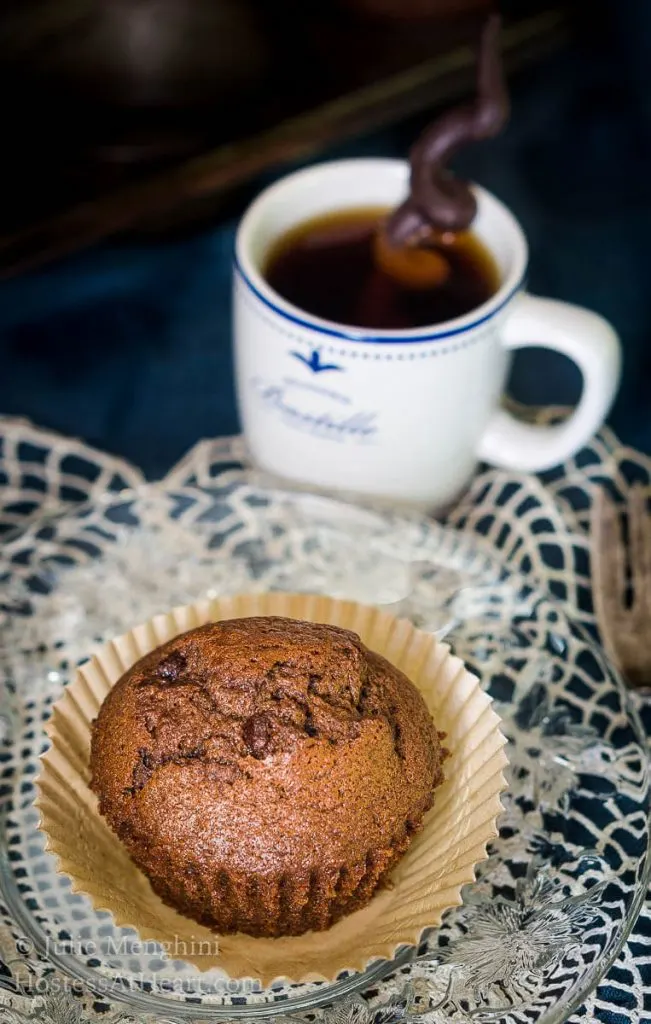 I love something sweet to eat when I make something savory. These Sweet Magnolia Banana Chocolate Chip Espresso Muffins fill that want deliciously!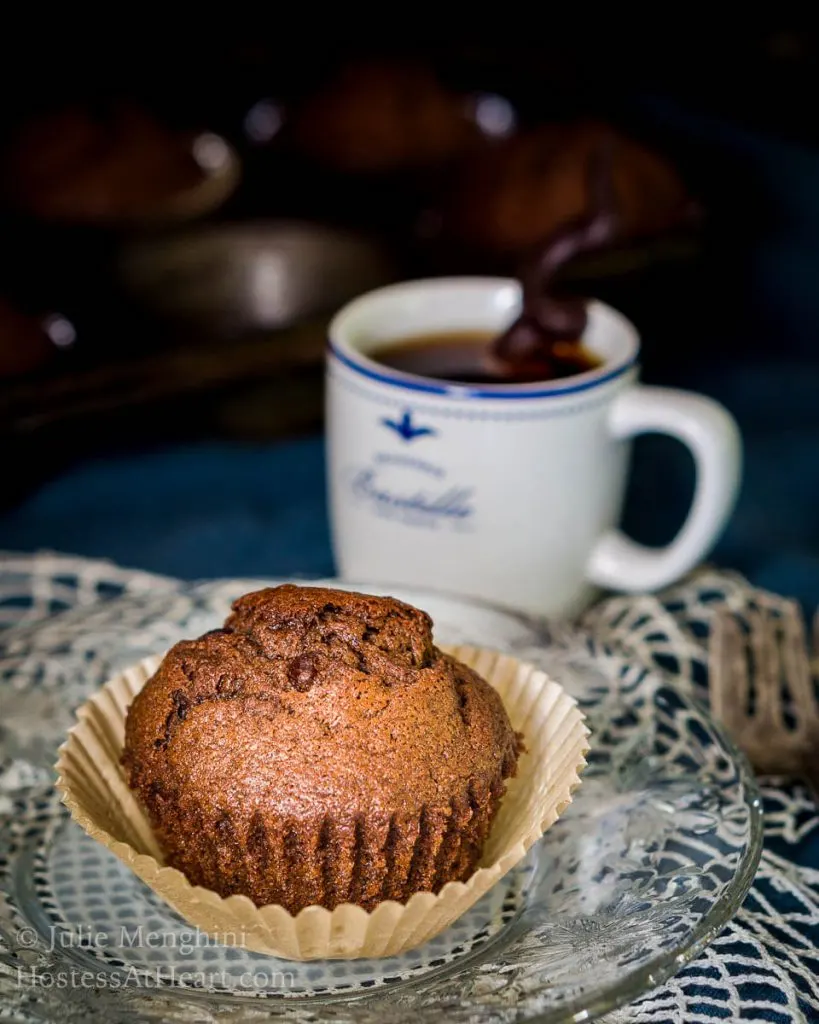 Do you ever wonder who named some of the food we make and eat? Say the muffin. What is the food rule that says it's not a cupcake? Since it's politically correct to have a muffin for breakfast and not a cupcake I think it came from someone wanting cupcakes for breakfast. What do you think? I think I love muffins, especially these Sweet Magnolia Banana Chocolate Chip Espresso Muffins!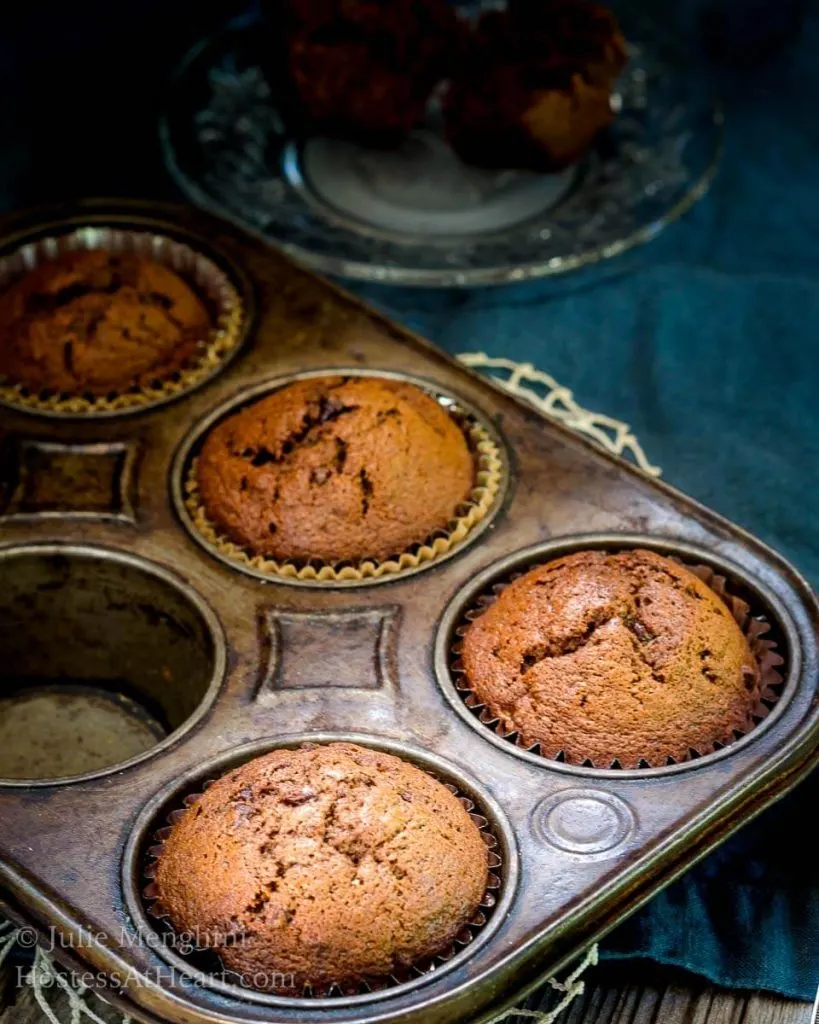 I brainstormed for a month on what I wanted to make for #Choctoberfest. With over 70 bloggers and close to 200 recipes, that was no easy feat! I also wanted to use as many of the wonderful products that were provided by our sponsors such as gold sponsor Imperial Sugar, Rodelle, and Davis Chocolate.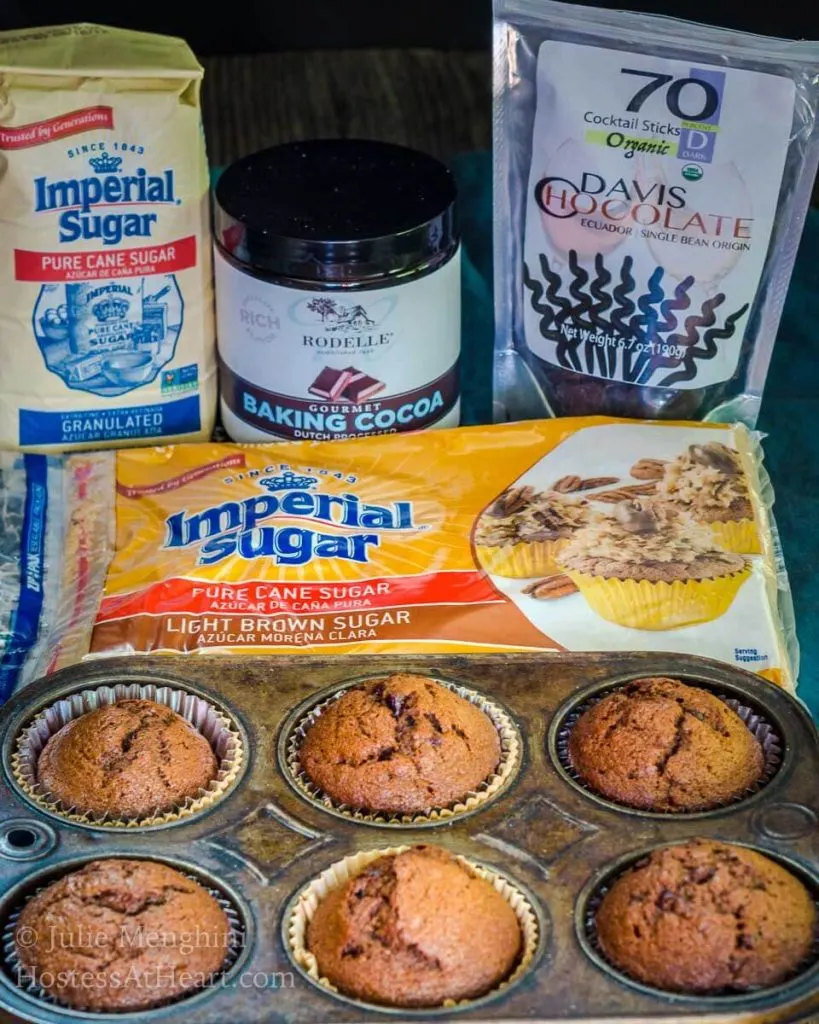 I turned to one of my favorite cookbooks, "Toast to Omaha" presented by the Junior League of Omaha in 2006, which was a gift from my Mother-In-Law.
This book is a compilation of some of the most coveted recipes from Omaha restaurants, many of which are now gone.
My book doesn't give the history of this recipe but I can only imagine that it came from a hotel called The Magnolia?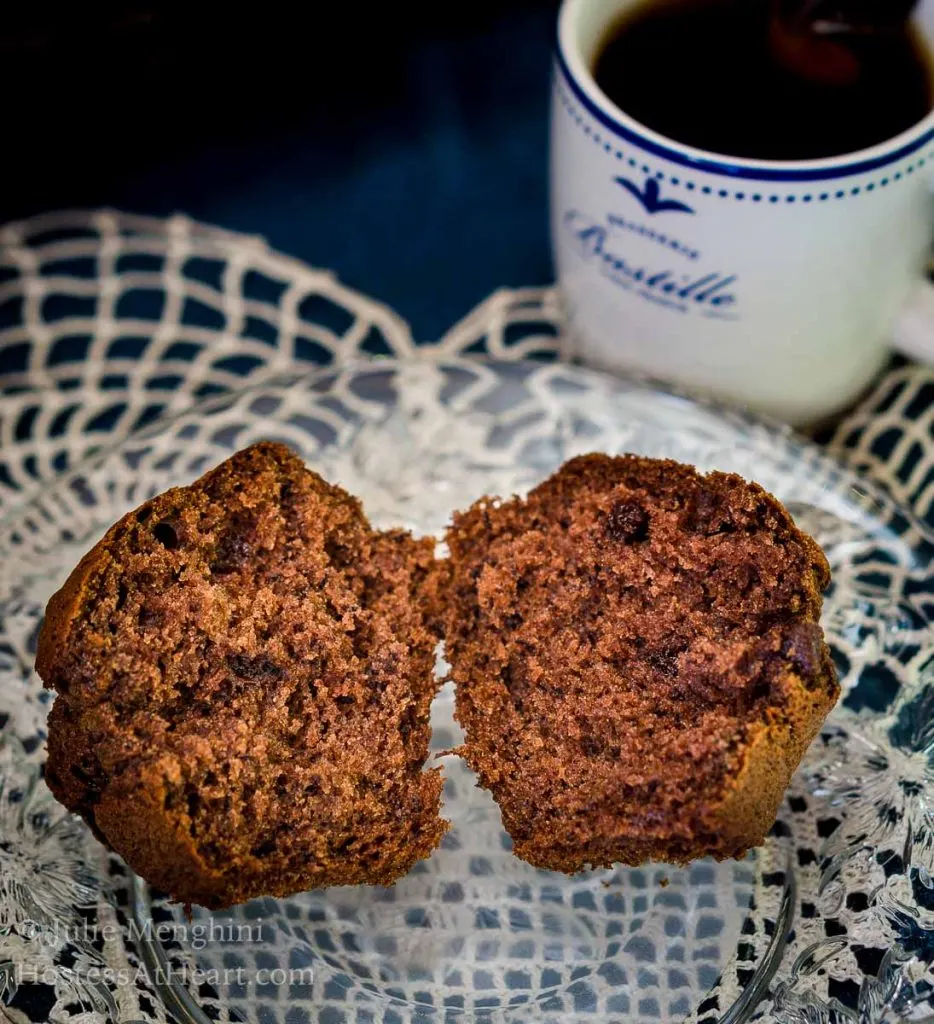 This muffin is so good. It is tender and moist like a cupcake but doesn't need a glaze or frosting to bump it up.
The espresso and the cocoa are a match made in culinary heaven.
I made a batch of my Ham and Bean Soup with these muffins on the side and it made for a delicious dinner!
They would also make a great addition to brunch or even an afternoon snack.
Baking with bananas makes tender and moist recipes.
If you liked this recipe, I think you'll enjoy these too.
Don't have time to make it now?

Pin it

for later!
We love a good muffin and here are some of our favorites!
Here are a few of my previous #Choctoberfest recipes!