This Decadent Dark Chocolate Banana Bread is perfect for breakfast with a cup of coffee or it makes the perfect accompaniment to a cup of soup for dinner.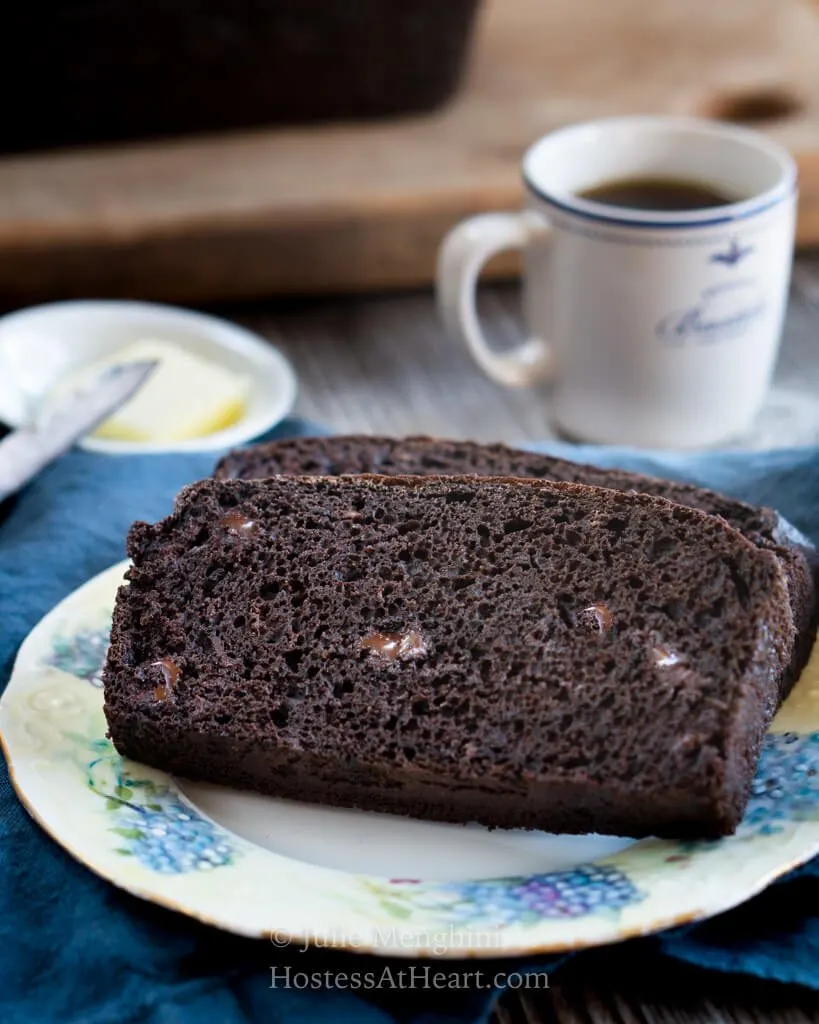 When you're looking for something that's just a little sweet this Decadent Dark Chocolate Banana Bread fits the bill. The deep chocolate richness and the sweet banana flavors definitely shine through.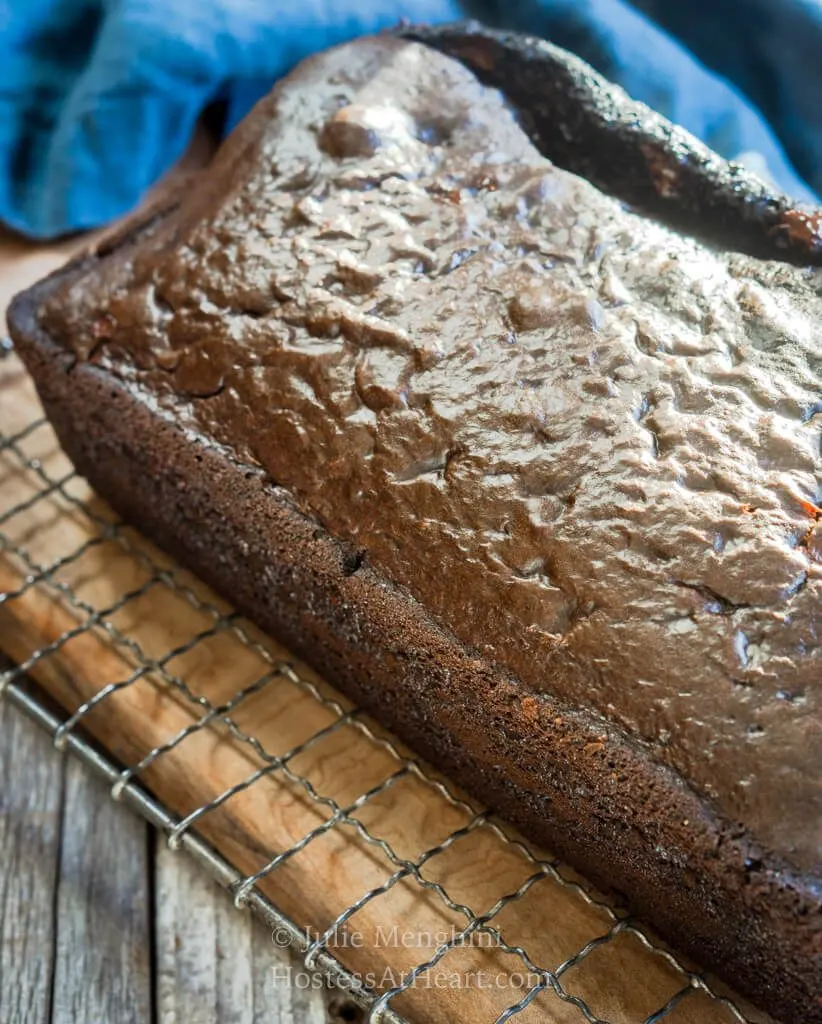 What is "Quick Bread"
I love making quick breads. When I say quick bread I mean bread that doesn't use yeast or needs time to rise before baking.
Quick bread usually has a soft moist interior but a denser crumb than what is usually found in a cake.
Quick bread is easy to make and there are so many varieties so there is at least one that works with whatever you're going for.
They don't have to be sweet either.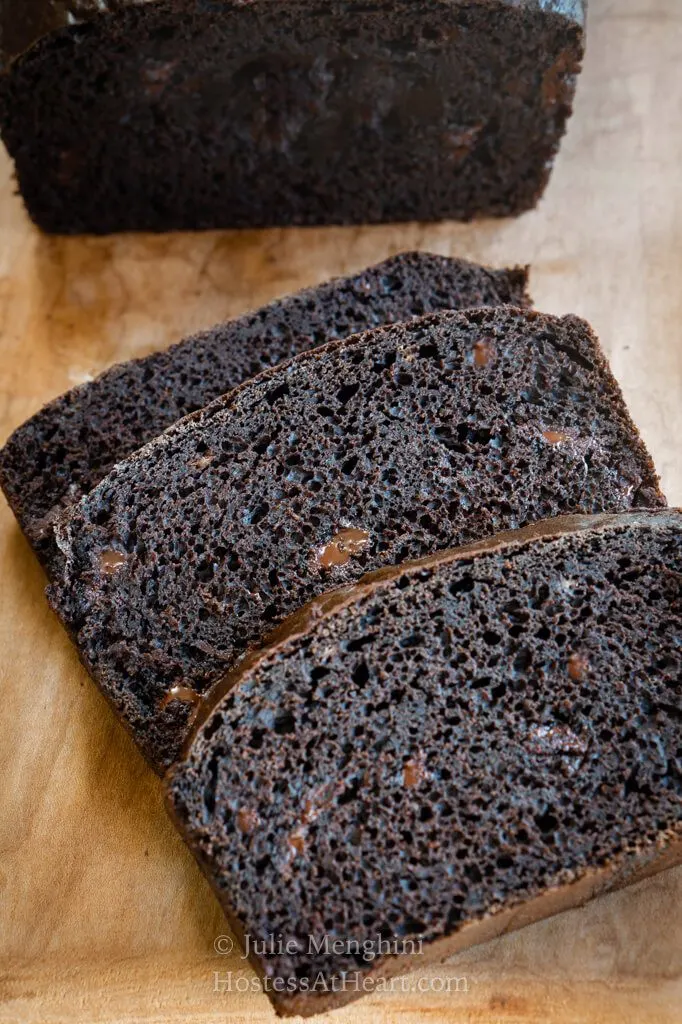 Back to the bread! Some flavors just go together. Depending on where you are from may determine what combinations appeal to you. Elvis Presley liked fried peanut butter banana bacon sandwiches. That isn't high on my list. This Dark Chocolate Banana Bread is though. I don't know if it's because I could put chocolate on anything, but this bread is delicious!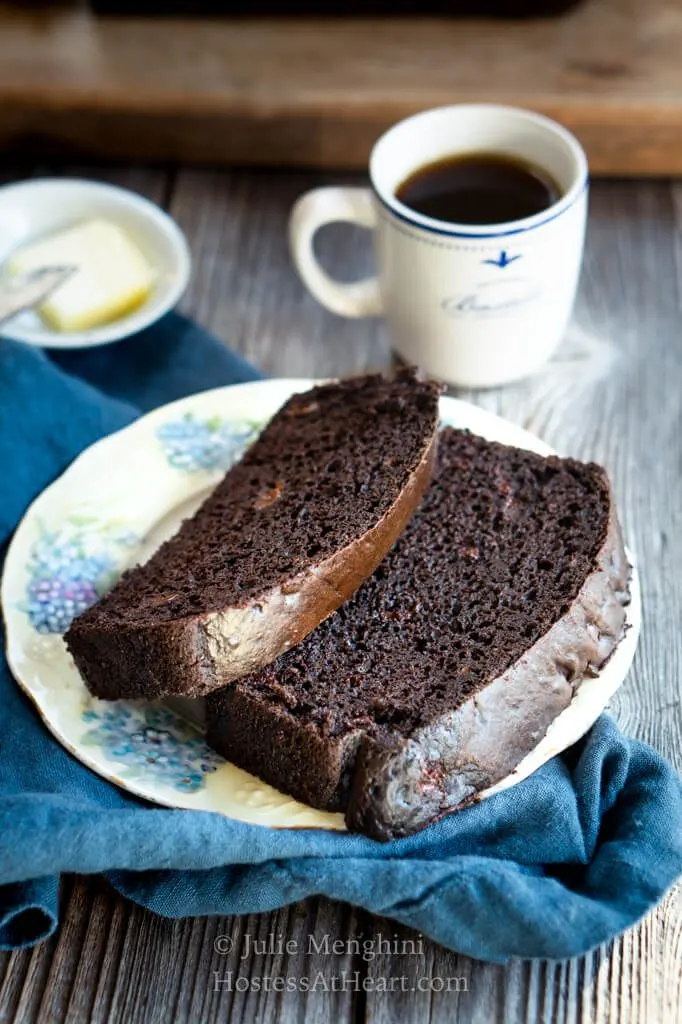 You don't have to use dark chocolate to make this bread but in my opinion, it adds a rich chocolate flavor without being too sweet.
Serving suggestions
When I make a savory or spicy dish I like to pair it with a sweeter one. Here are some great recipes to serve with this decadent banana bread.
Don't have time to make it now?

Pin it

for later!
This bread is tender and delicious and if you keep it covered in an airtight container, it will retain its soft texture and flavor for up to a week. It also freezes really well. Just wrap it in plastic and then foil.
Items we used to make this chocolate bread recipe
If you like this recipe here are a few more you may enjoy
We LOVE baking bread! You can find all of our bread recipes here!
This bread is quickly gaining on these popular recipes
What is your favorite quick bread? Please share in the comments below. You give me inspiration!
Here are a few other recipes that we love!