Chocolate Chunk Molasses Cookies with Pecans aren't your ordinary cookie. They're a delicious cookie with a celebration of flavors and textures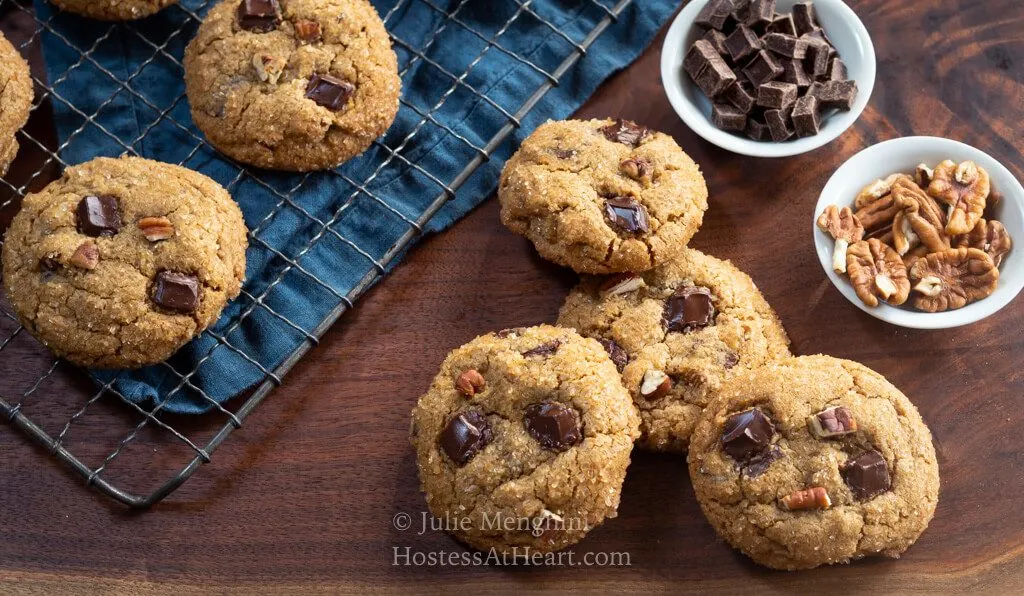 Even though I never think to use molasses except at the holidays, these Chocolate Chunk Molasses Cookies with Pecans will have me using a whole lot of it all year long!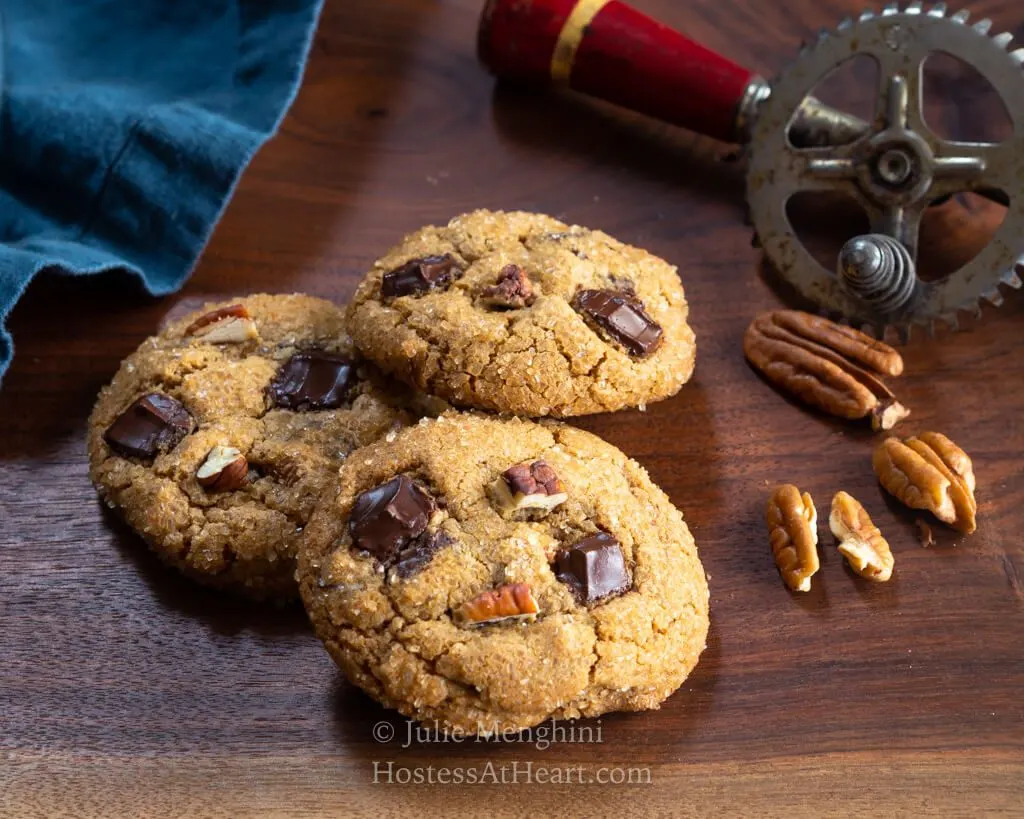 Being a baker, you've heard me talk about being a pie person over a cake person. I think cookies trump both of them! I know these Chocolate Chunk Molasses Cookies with Pecans definitely do.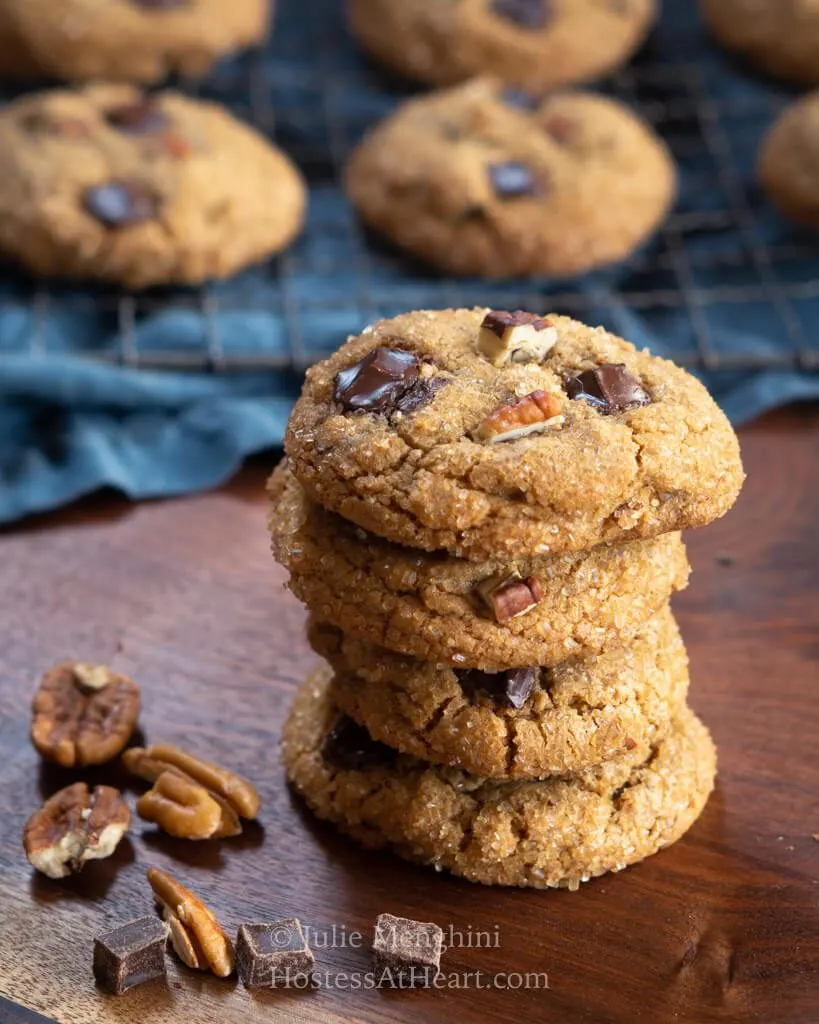 As much as I love cookies, I find them the most difficult to develop. You have to get the chemical leavening (baking soda and baking powder) correct so you don't end up with hockey pucks or pancakes and the other ingredients that you use can impact them as well. So, without going all sciency on you, when I get a good cookie right I'm pretty darned proud of myself.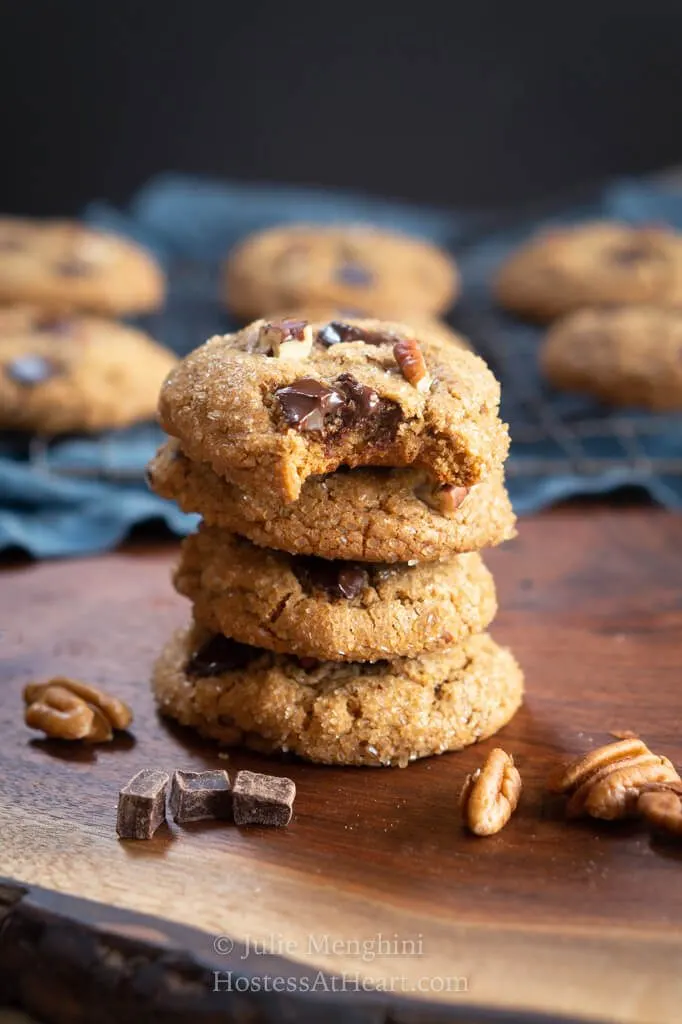 Molasses isn't an ingredient that I use too much. I use it mainly in recipes that I want to sweeten with a deeper sweetened flavor than sugar provides without being too sweet.
When I was working on this recipe, I went overboard with the molasses. The result was good but not great. The cookies spread out more from the extra liquid and the backend flavor was slightly bitter. It was a good place to start and by the time I got this cookie worked out, I was completely satisfied.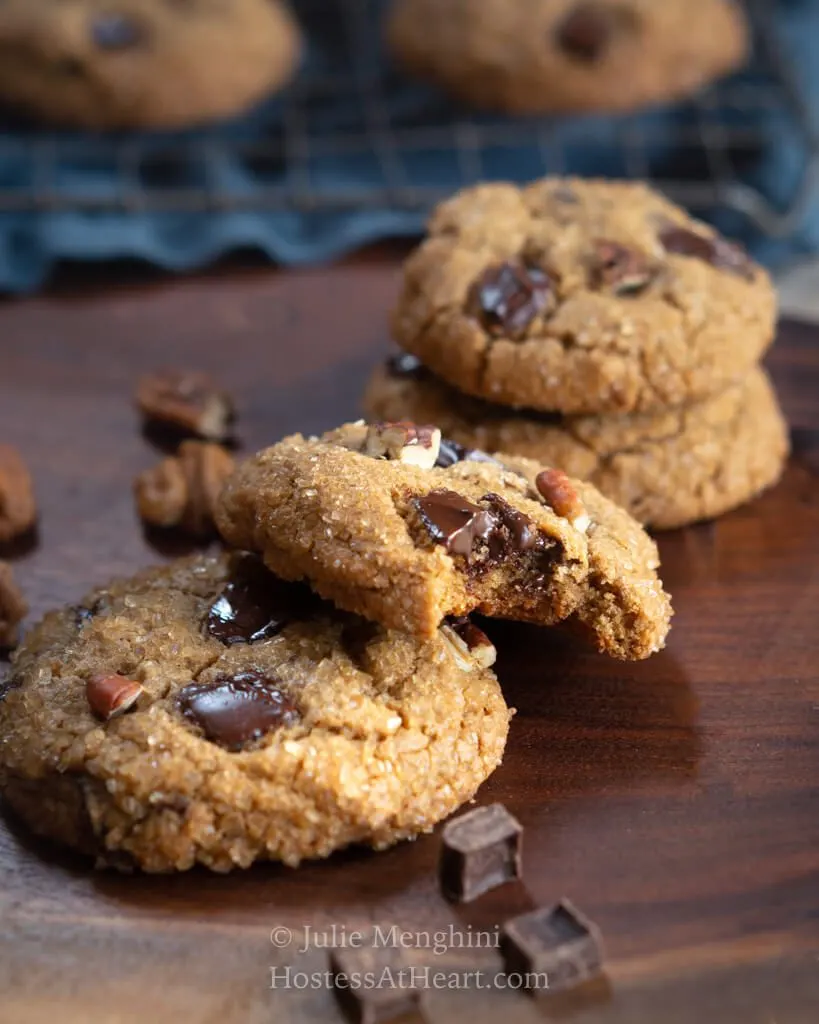 This recipe makes 32 cookies so they're perfect for entertaining or holiday cookie exchanges. They might actually make 33 but when I make cookies John goes right to the refrigerator to make sure that there is cookie dough in there just for him. I love to spoil that boy.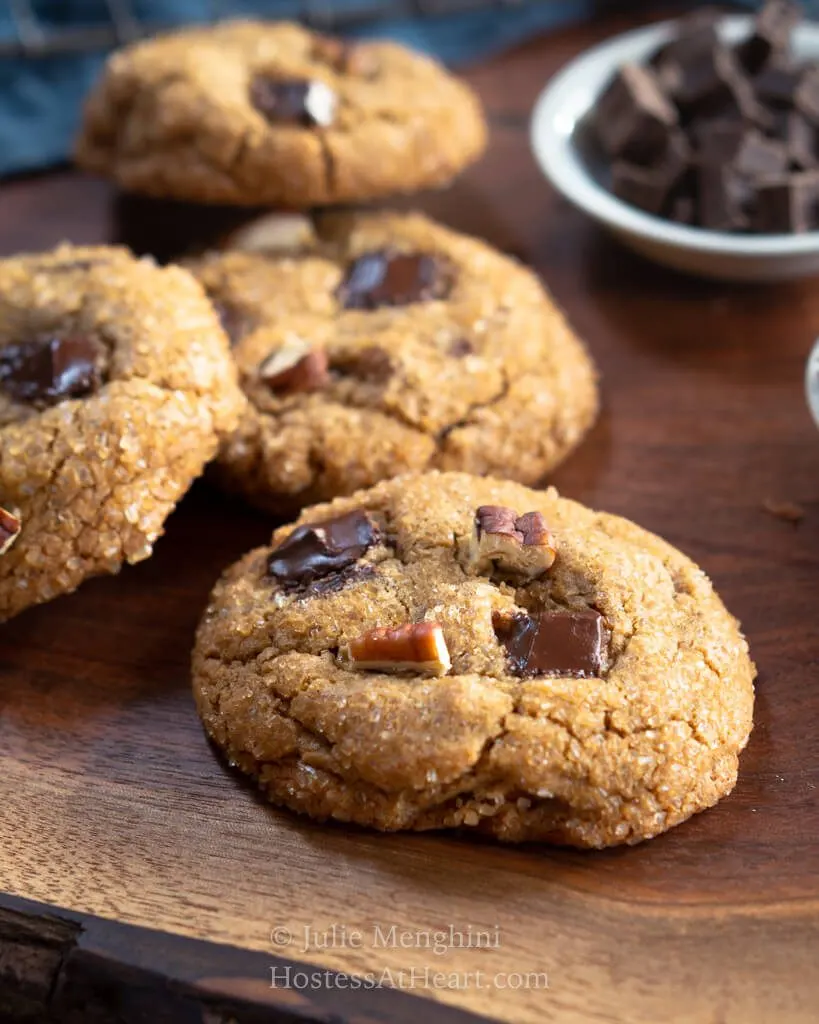 Just to make sure that every single one of these cookies gets enough pecans and chunks of chocolate in it I press a few into the top. That way I don't look selfish when I pick the one that looks the best! I also use a scoop so they're all the same size.
That is so they all bake the same in addition to looking better.
Lastly, I rolled the cookies in turbinado sugar before baking. It provides a nice crunch in contrast to the soft center of these delicious Chocolate Chunk Molasses Cookies with Pecans.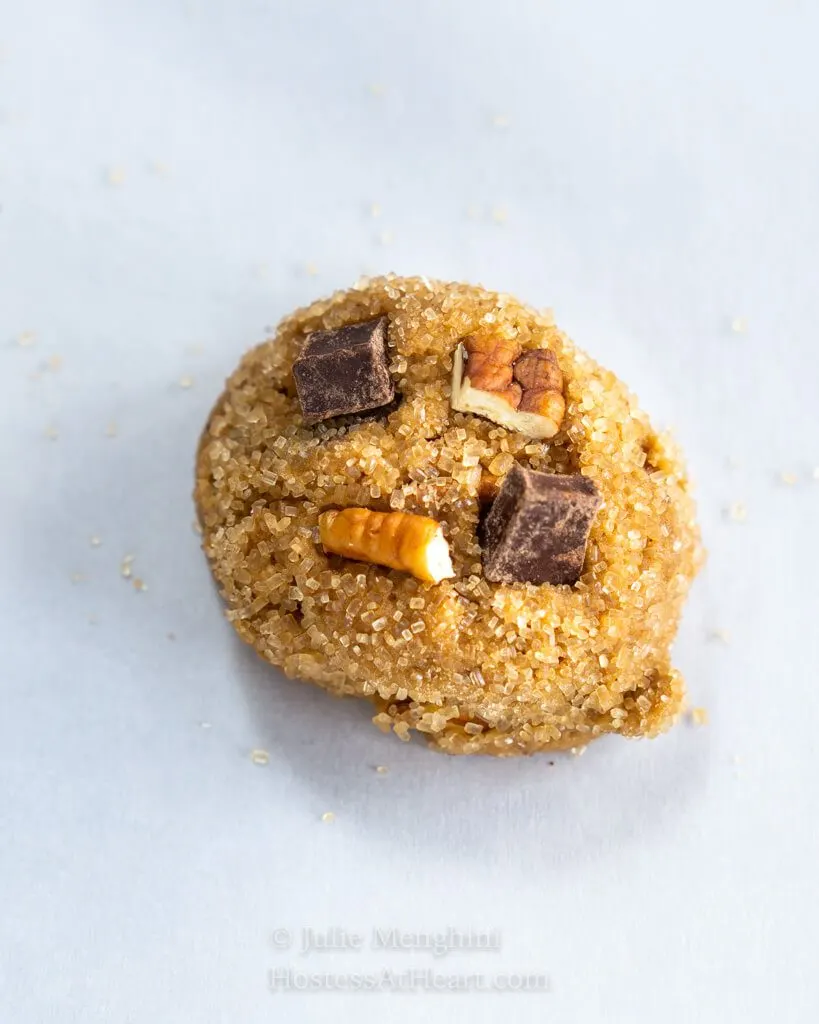 Don't have time to make them now?

Pin it

for later!
What is your take on molasses? Once you try these cookies you're going to want to keep it on hand!
Here is proof that my experiments don't always work out. This is the first batch that I just couldn't brag about.

Here are a few more cookie recipes that we love that definitely work out every time!
What is your favorite cookie? I hope you'll share!