Fresh beautiful juicy cherries loaded into a tender quick bread makes a delicious cherry bread in less than an hour. It's slightly sweet and perfect as a snack or any meal of the day.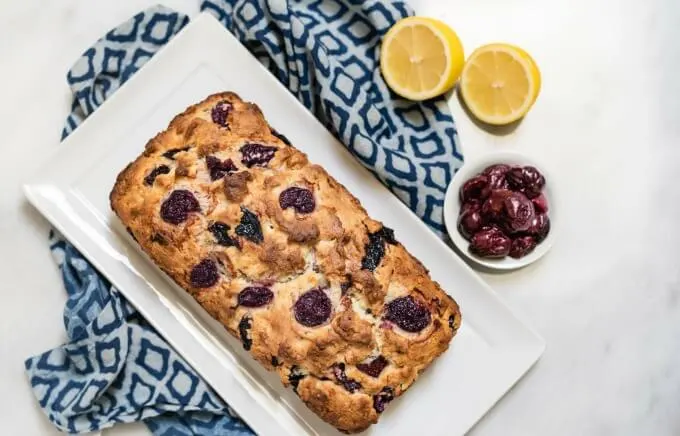 This easy cherry quick bread recipe is all about the cherries. Beautiful dark cherries are distributed throughout this homemade cherry bread making it a loaf you'll want to share.
Growing up, we had two cherry trees in our back yard. We couldn't wait for that beautiful fruit to ripen. The pies that were made with those cherries were culinary masterpieces.
The biggest problem we had was that the birds didn't wait as patiently as we did. My sister and I would climb up into those trees and hang tin pie plates from string onto the branches. When they fluttered in the breeze it would scare all but the bravest birds away.
Regardless, we knew that if we wanted some pie we'd have to pick those cherries as soon as they were ready. The best cherries were at the top of course but that didn't deter my sister and I. Our reward was worth the climb.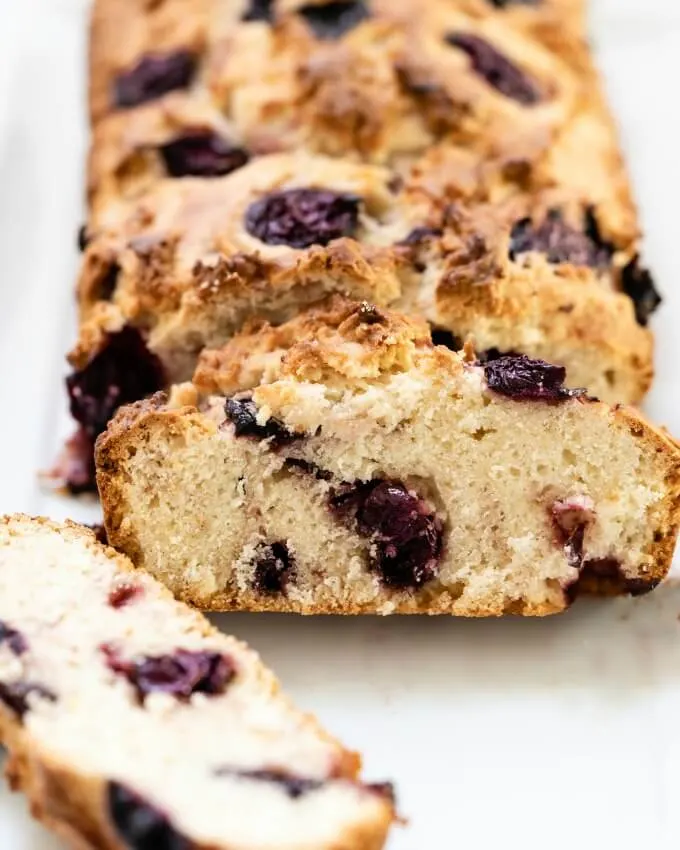 What are the best cherries for baking?
In my humble opinion, you don't have to worry about the variety of cherries used in baking. I've seen recipes using all kinds of varieties. I do have a few tips that may help you, however.
Tart cherries may require slightly more sugar in your recipe. Sprinkle the sugar called for right over the cherries.
You can use frozen cherries. Set the cherries in a colander over a bowl so the liquid can drain off them. Tap them lightly with a paper towel to remove any additional moisture from the cherries before adding them to your recipe.
Extra-large cherries can be diced before adding them to a recipe. Smaller cherries just need to be pitted.
You can pit cherries with a small pairing knife or a cherry pitter specifically for this purpose.
What is Quick bread?
It doesn't mean quick as in fast. Quick bread uses leavening agents other than yeast or eggs such as the baking soda and baking powder in this Cherry Quick Bread recipe.
That being said, cherry bread is faster than bread recipes requiring yeast as a leavening agent because there is no need to wait for it to rise. I love quick bread recipes!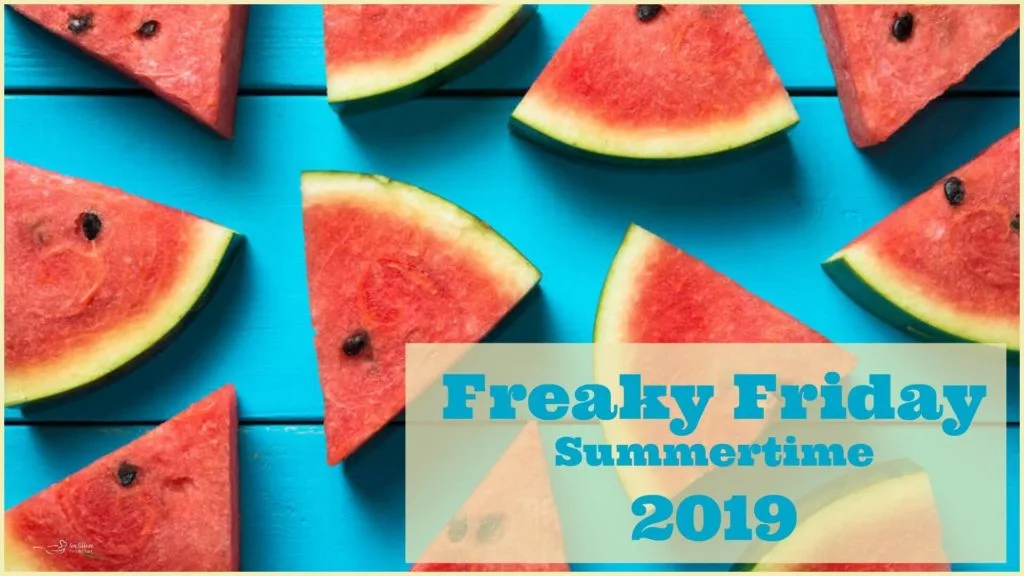 It's Freaky Friday! What's that?
I wish I could take credit for this Cherry Quick Bread recipe but I can't! This Cherry Bread recipe is a part of the #freakyfridayrecipes series that I participate in about 4 times a year.
The Freaky Friday blog hop, organized by Michaela who runs An Affair From the Heart, is a group of bloggers that are secretly assigned each others' blogs from which we choose a recipe appropriate for the theme. It's so much fun and there are so many quality recipes.
The theme of this blog hop is "Summer". I was given Erin's blog, The Speckled Palate. I knew that this was going to be both easy and difficult!
You see, Erin and I have a lot in common. We both believe that homemade is best and like using simple ingredients. We also love feeding the people we cherish and making memories together. That's the easy part.
The difficulty was deciding on one recipe! Her blog is full of delicious recipes!
A few gadgets that you may need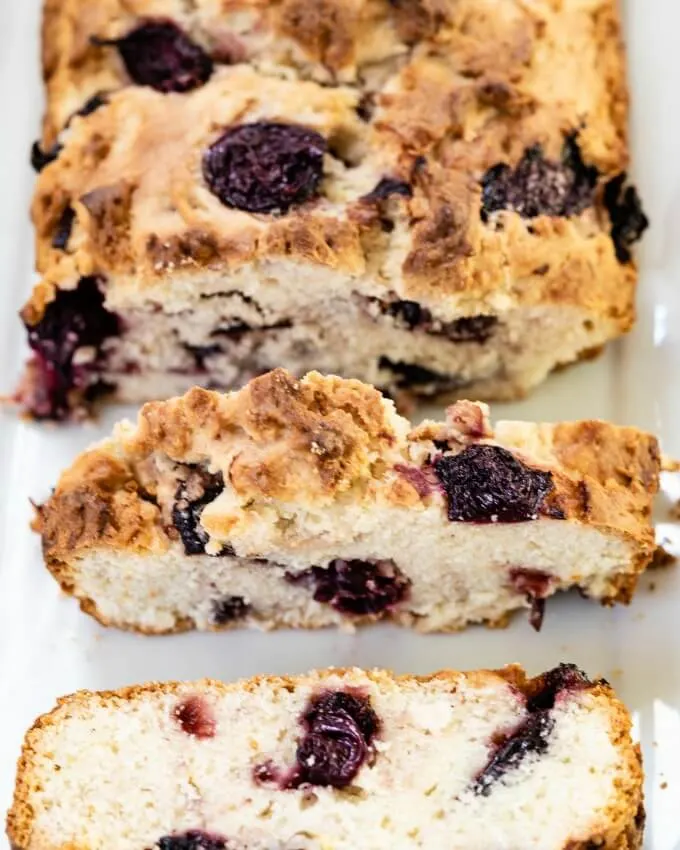 Erin also has meal plans all spelled out for you. Make your life easy and check out her blog, The Speckled Palate! Just go see for yourself all of the amazing recipes. I'll guarantee you'll want to stay awhile. While you're at it, take a look at what these other Freaky Friday participants are cooking up!
Take a look at all of our Summer 2019 Freaky Friday Recipes:
Here are a few more recipes I think you'll love!