This Chocolate Malt Sweet Rolls recipe makes a soft and tender roll that tastes like you're eating a chocolate malt. Who wouldn't want that for breakfast?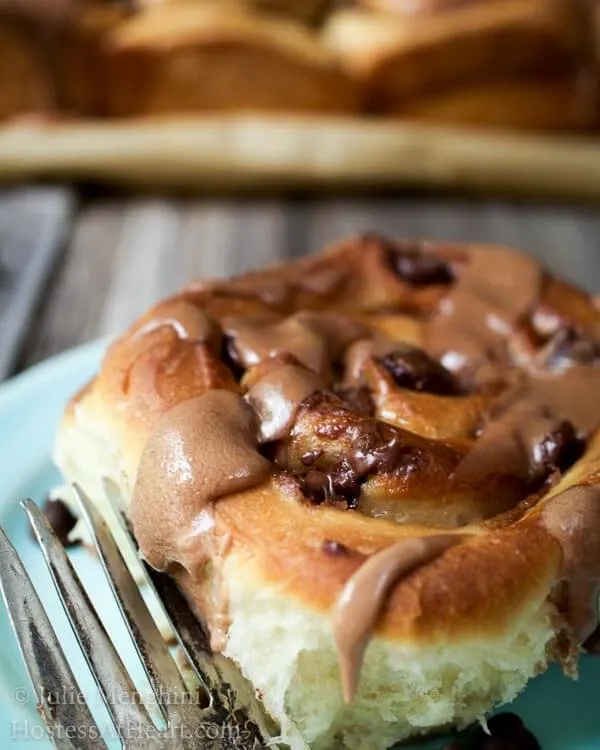 I will no longer expound on my love of baking bread. You know it already! I can see you rolling your eyes. The mom in me has a lecture preparing to be delivered very quickly. One thing we wouldn't roll our eyes over how delicious these Chocolate Malt Sweet Rolls are!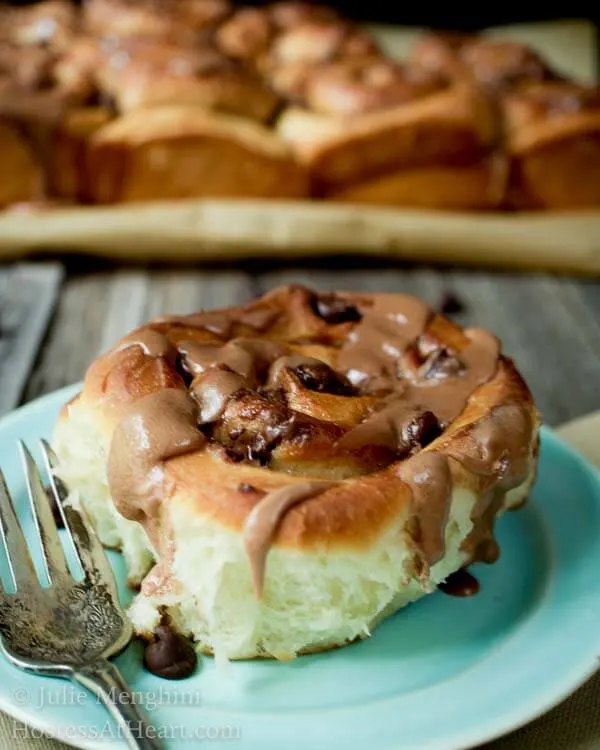 I didn't dare roll my eyes at my mother. She would have remodeled a wall by making a new doorway with my hide. I know this from experience! My sister on the other hand, was so stubborn that she just wouldn't learn to do it when she wasn't looking. We had entire rooms remodeled with her hide.
Now I wasn't into the whole violence thing raising my children. All I had to do was stare at them and not say a word and they would correct themselves. I had very smart kids, yes they rolled their eyes when I wasn't looking.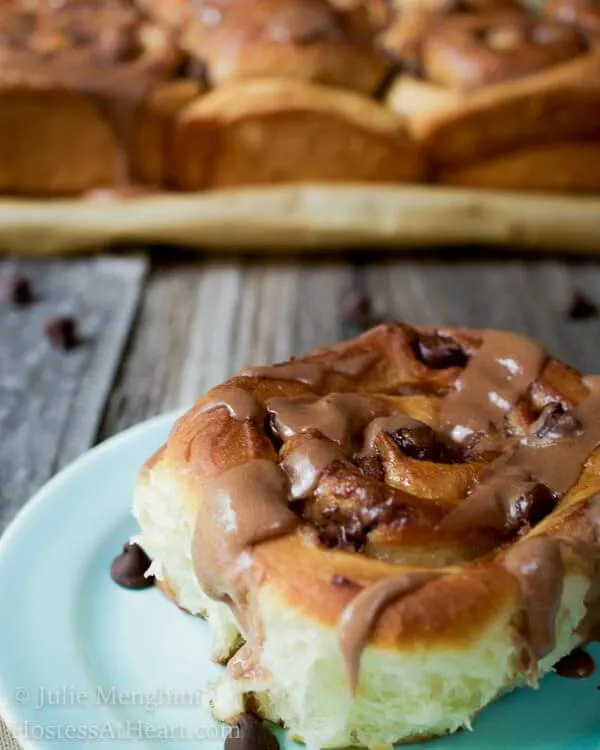 I digress. It happens to me frequently. This recipe was originally created for a baking group that I participated in. The theme for this recipe was "Malt". It was permissible to use any kind of malt such as flour, syrups, or powders. I was thinking about trying to use a new flour or maybe malt barley, but this sweet roll idea just took over, and I rolled with it (I thought that was quick. You are rolling your eyes again).
I took one of my favorite sweet dough recipes that I also use for Cinnamon and Caramel Rolls and made a filling of butter, malt powder, and chocolate. I also added a chocolate malt glaze. It was so good, and easy. This recipe makes 36 rolls. I was able to share and stash a dozen in the freezer. If you freeze them just don't add the glaze until you are ready to serve them.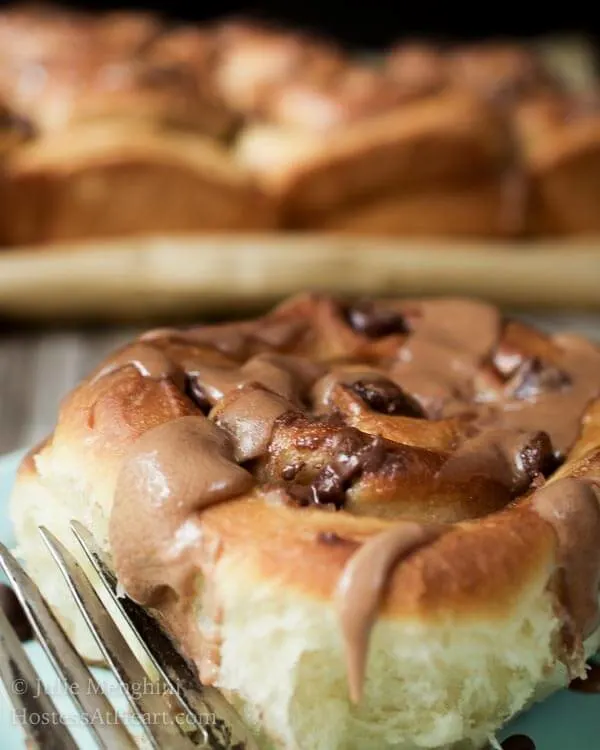 Don't have time to make them now?

Pin it

for later!
Here are a couple more recipes that are perfect for breakfast or anytime!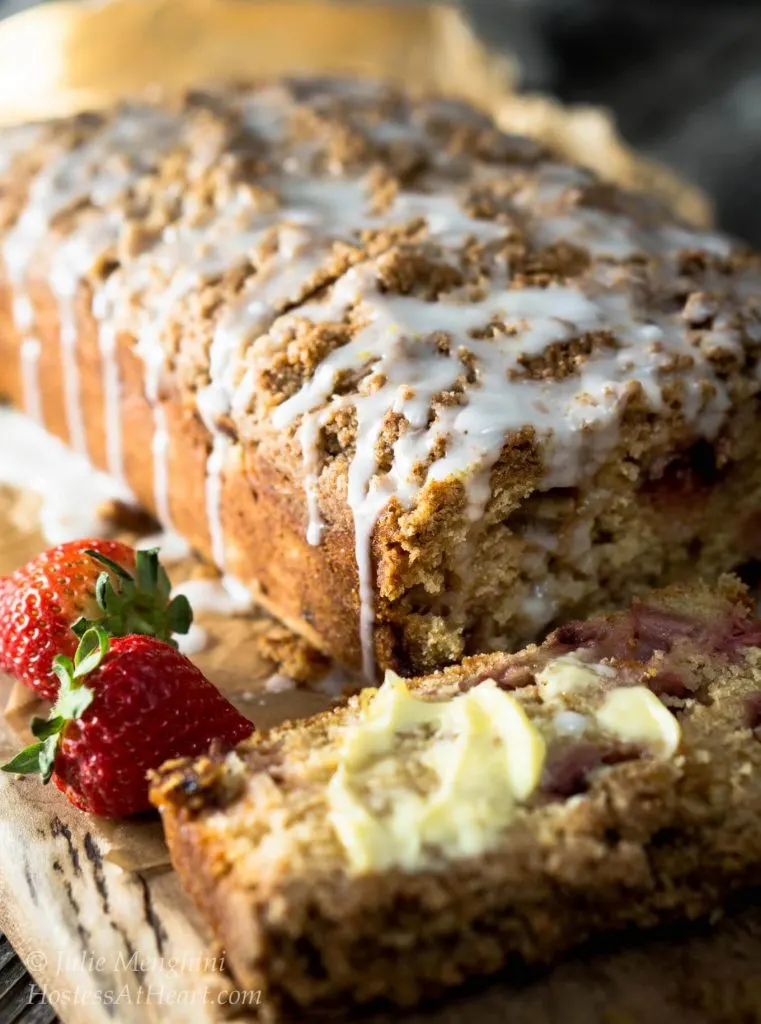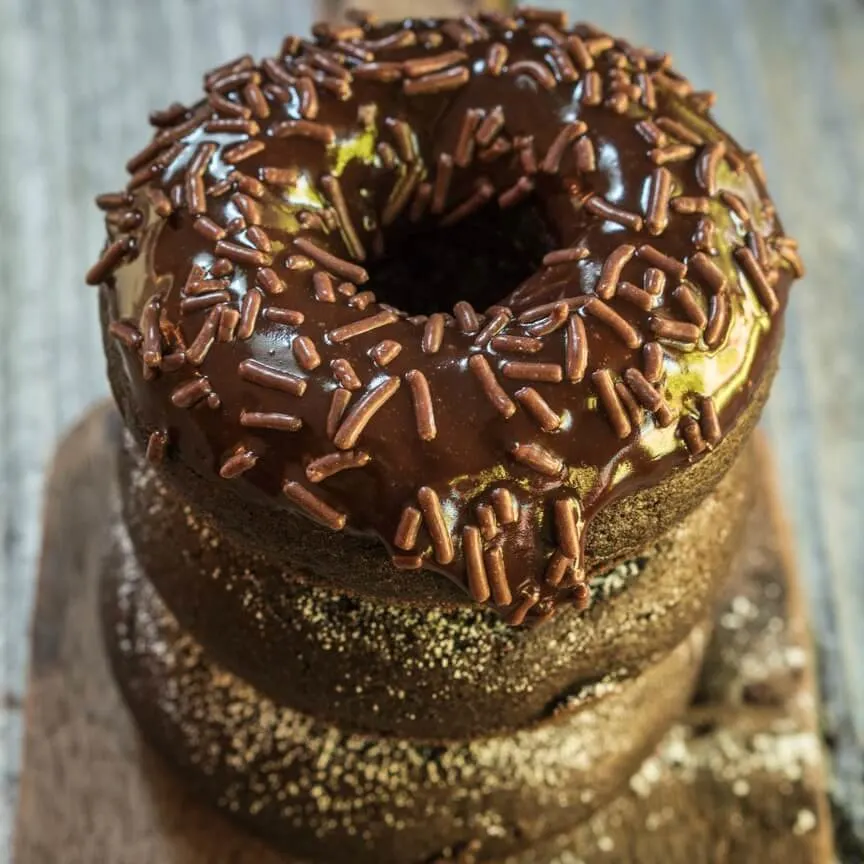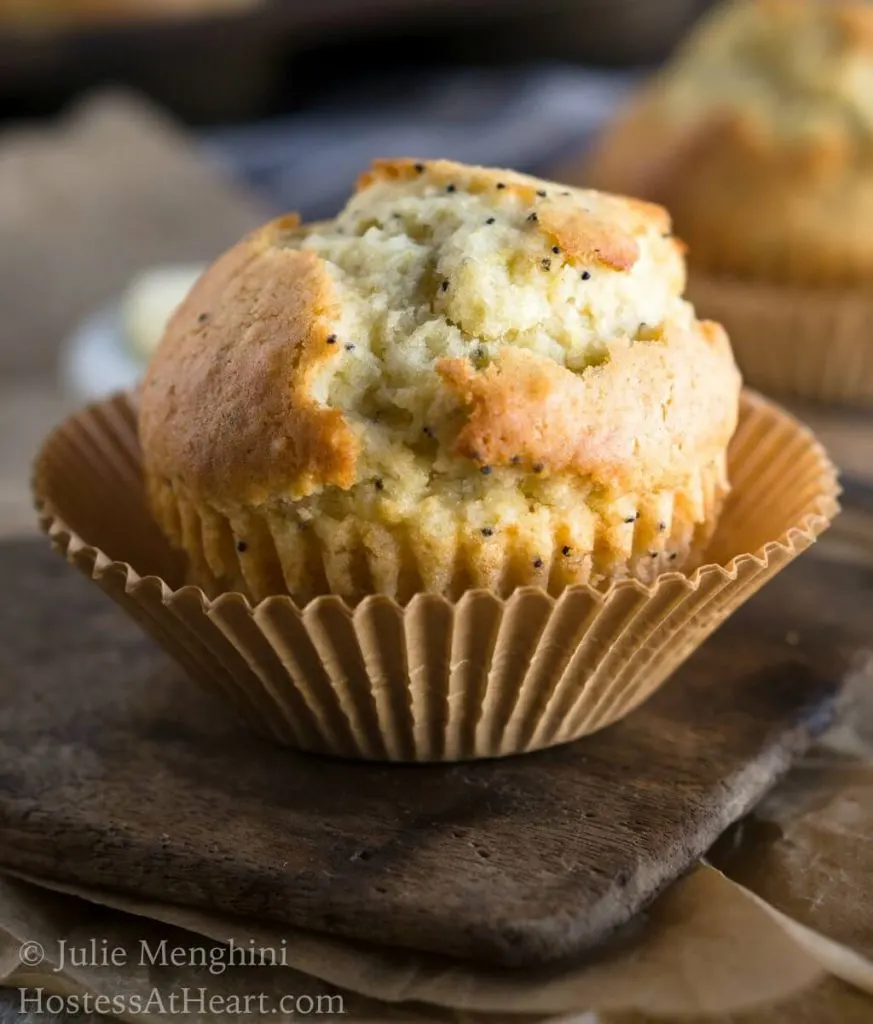 Let's keep in touch! You can find me on Pinterest, Instagram, Facebook, Twitter, and YouTube! Better yet, enter your email address in the box below and never miss a recipe!