Soft and tender, this homemade cinnamon rolls recipe makes the perfect breakfast treat for your family. Make a batch on weekends or holidays for smiles all around.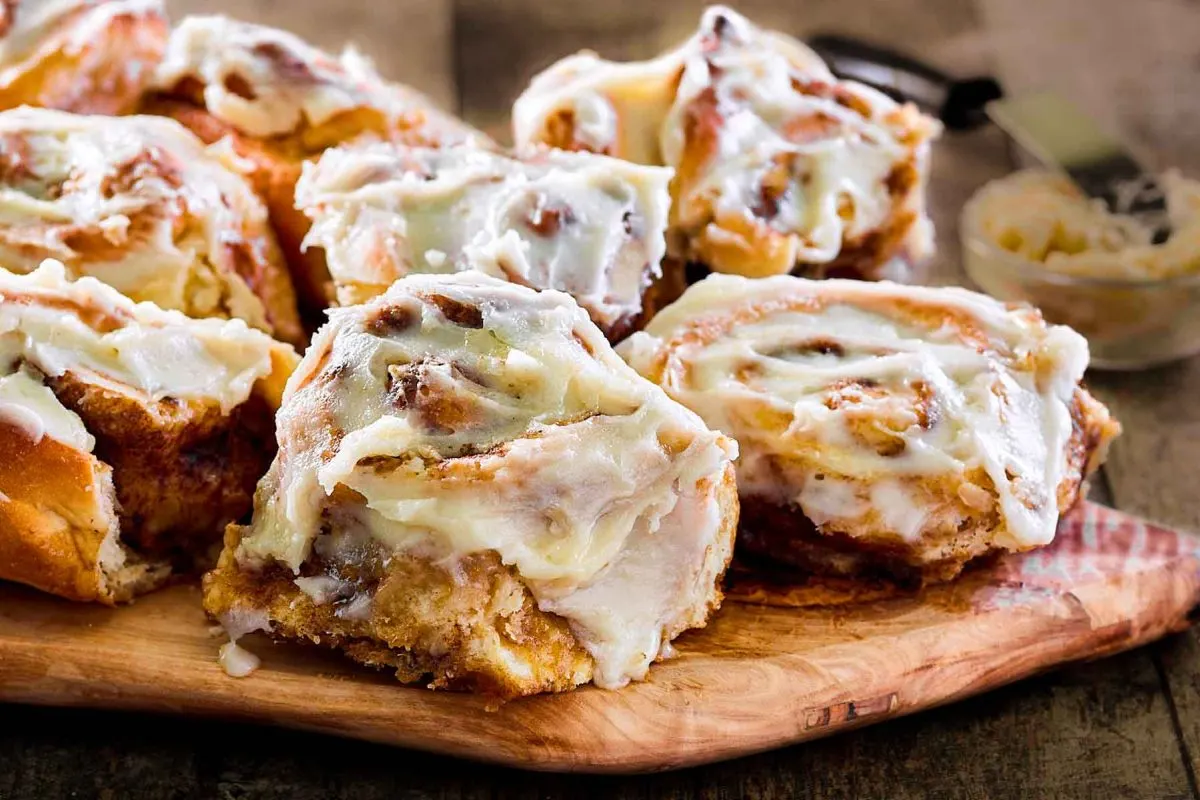 If you've always wanted to make an amazing recipe for homemade cinnamon rolls but didn't know where to start, we are going to lay it all out step-by-step in this post. You will become a pro in no time!
Why You'll Love This Recipe for Cinnamon Rolls
So incredibly soft. This recipe makes a soft and tender dough just like Grandma made. They'll melt in your mouth!
Huge Recipe. Makes three dozen rolls and may actually make up to 40 big fluffy rolls.
Convenient. Can be made ahead. Freezes great.
Customizable. Filling, frosting, and glazing changes to make your own.
Perfect for Gifting. Rolls can be baked in any baking dish and make a heartfelt gift.
Ingredients You'll Need for This Homemade Cinnamon Rolls Recipe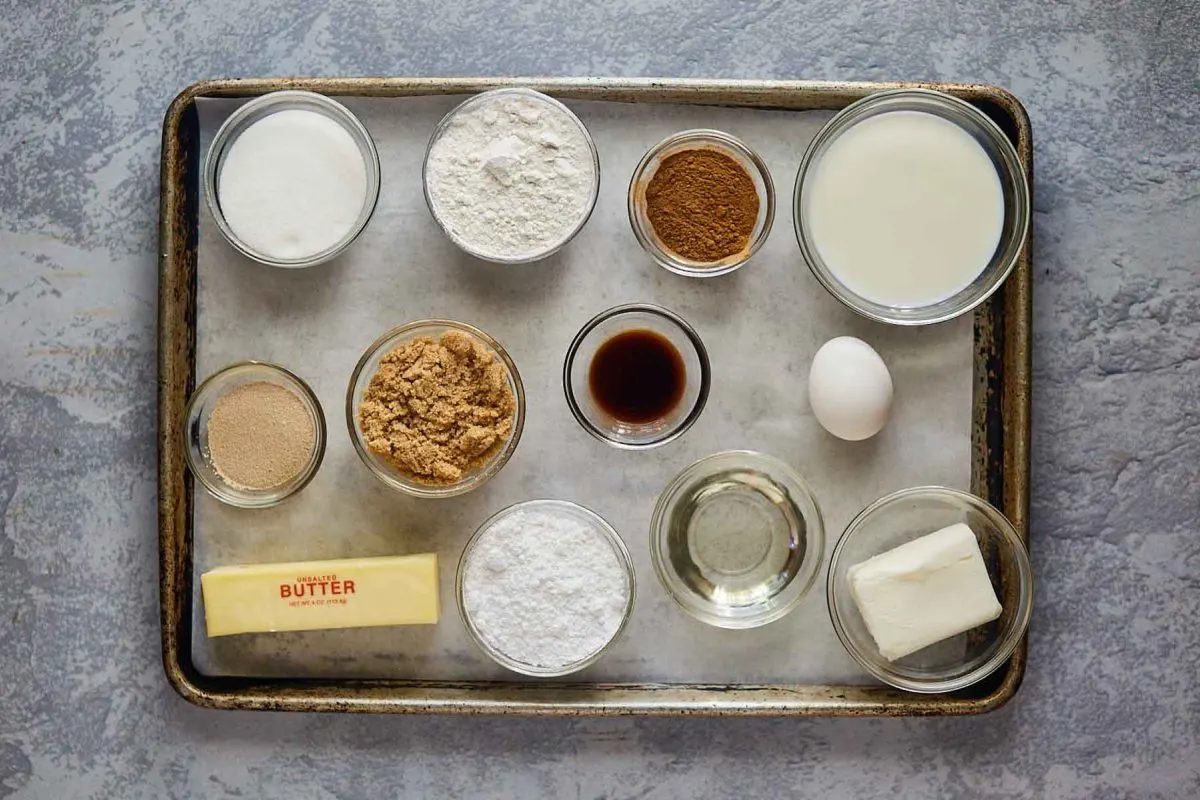 Cinnamon Roll Dough Ingredients
Whole Milk.
White Granulated Sugar
Salt
Eggs
Filling Ingredients
Unsalted Butter
Brown Sugar
Cinnamon
Cinnamon Roll Icing
Unsalted Butter.
Powdered Sugar
Salt
Milk
How To Make Cinnamon Rolls
Please note, that the printable recipe card has ingredient quantities, complete instructions, and nutritional information. The following is a quick overview of the recipe.
Step One: Mix the Dough.
First, you will heat the milk in a saucepan and add sugar and shortening. Then you will mix all of the ingredients together in a large mixing bowl following the step-by-step instructions included on the recipe card.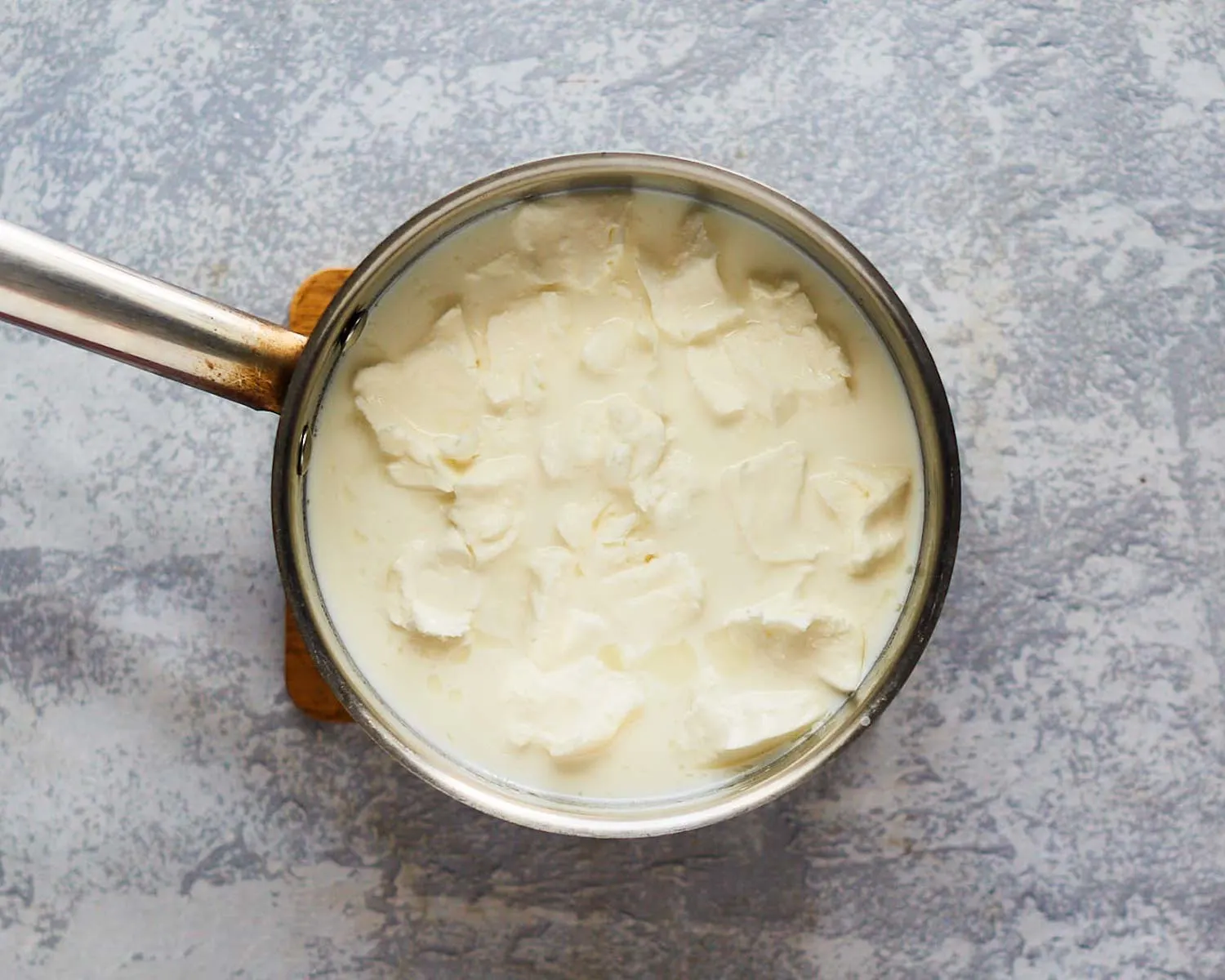 Step Two: Let the Cinnamon Roll Dough rise.
Cover and allow the dough to rise in a warm non-drafty area for 1 to 1-1/2 hours.
Step Three: Roll out the dough for your homemade cinnamon rolls recipe.
On a floured surface, roll the dough out until it measures 12 to 14 inches wide, 3 feet long, and 1/2 inch thick.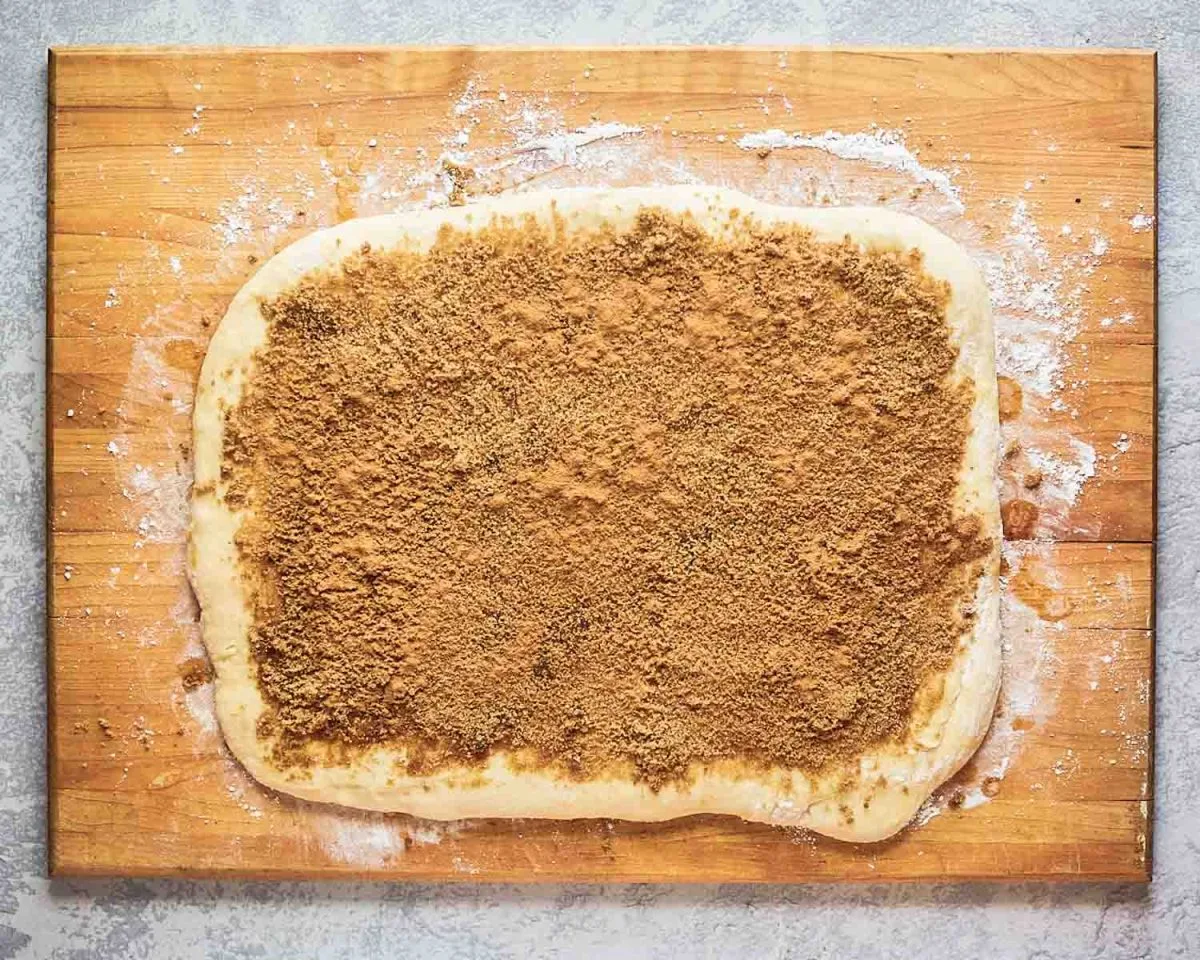 Step Four: Add the filling.
Brush the rolled dough with melted butter. Sprinkle the dough with the brown sugar and cinnamon, covering the dough completely. Rub the butter, cinnamon, and brown sugar together until it resembles a paste.
Step Five: Roll up the dough.
Create a roll by turning the dough toward you. You want the roll tight enough to hold together when you slice it but not so tight that it won't allow the dough to rise.
Step Six: Slice into rolls.
Cut the roll into 1/2-inch slices with a sharp knife or dental floss.
Step Seven: Let the cinnamon rolls rise.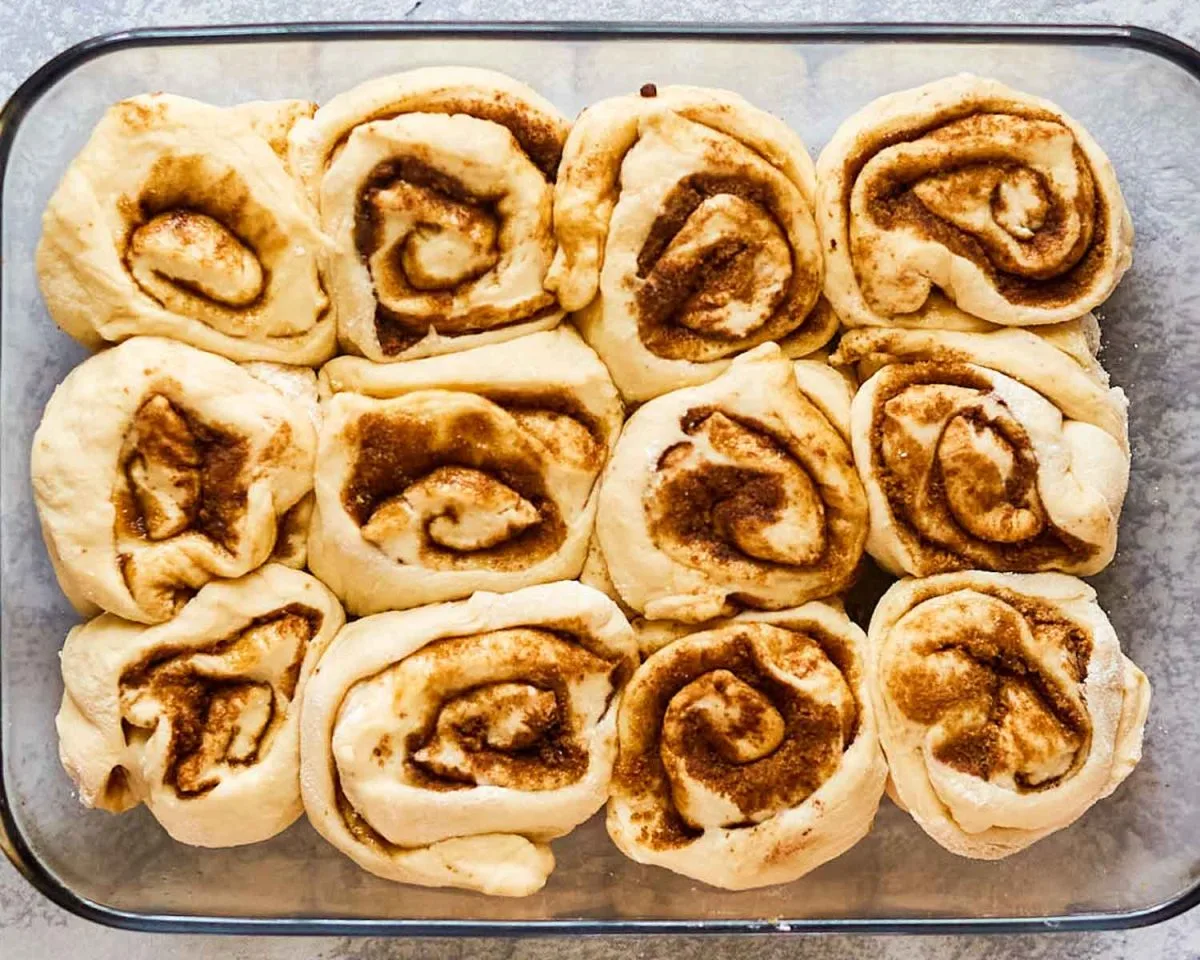 Allow rolls to rise for another 30 minutes in the greased baking dishes.
Step Eight: Bake your rolls.
Bake at 350 °F for 20 minutes. Remove pan from oven and allow to cool completely.
Step Nine: Frost the rolls.
Mix up your cinnamon roll icing recipe while you wait for the homemade cinnamon rolls to cool.
Variations
Frequently Asked Questions
What is the best flour to use for cinnamon rolls?
Bread flour! Bread flour makes these rolls soft and fluffy. You can substitute with all-purpose flour but I don't recommend it. The density of these rolls will come out heavier.
Why are my cinnamon rolls not fluffy?
Make sure you allow the dough to rise according to the recipe instructions. If you don't, the rolls will not be fluffy. It's also important that your yeast be fresh.
Do you roll cinnamon rolls tight or loose?
Roll the dough gently but not loosely, and then pinch the seam closed. You want it tight enough that when you slice the rolls, they don't unroll but loose enough that they have room to rise. If the rolls are rolled too tight, the centers can pop up and over the roll while baking.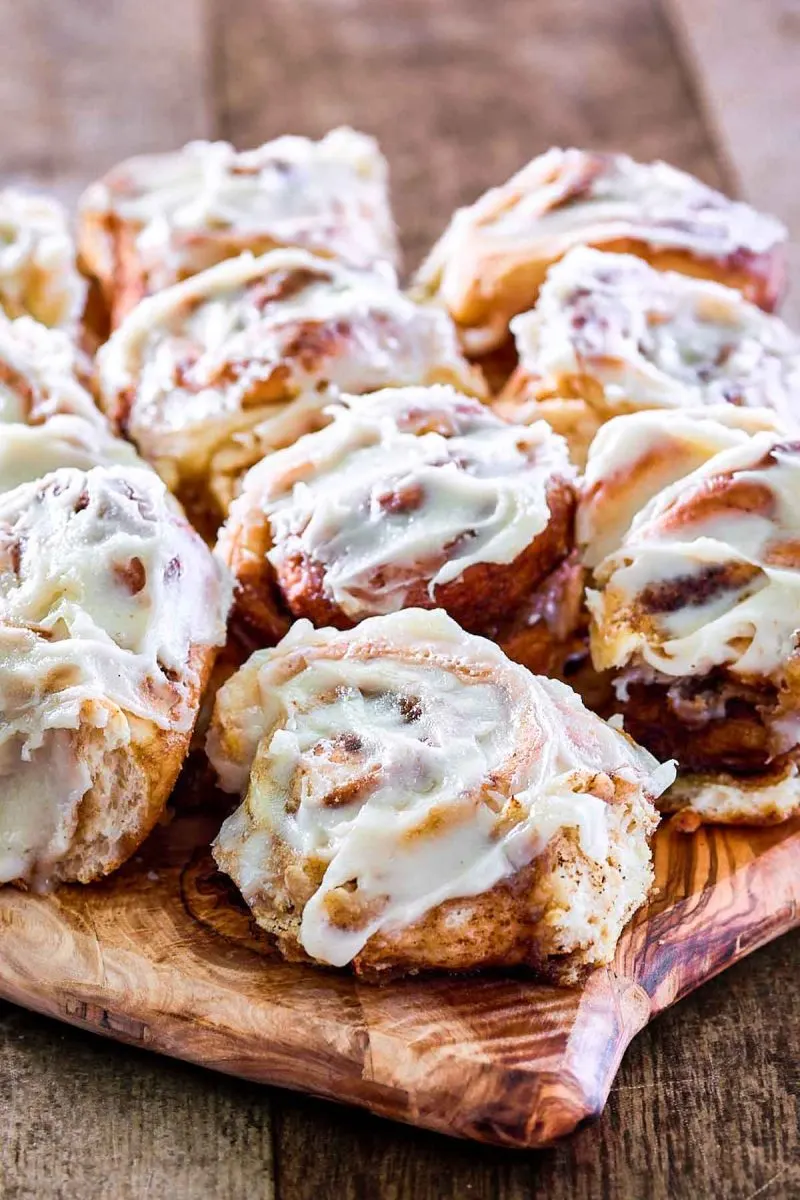 How To Reheat & Store Homemade Cinnamon Rolls Recipe
Best way to store this Homemade Cinnamon Rolls Recipe
Baked cinnamon rolls can be kept in an airtight container or sealed plastic baggy at room temperature for up to one week.
Can I freeze Homemade Cinnamon Rolls?
Yes. You can freeze cinnamon rolls frosted or unfrosted, baked or unbaked.
Freeze unbaked cinnamon rolls after they're sliced and before the final rise. Thaw unbaked rolls in the refrigerator overnight in the pan you choose to bake them in. Remove the rolls from the refrigerator and allow the rolls to rise until light and fluffy. 30 minutes to 1 hour.
To freeze baked cinnamon rolls, with or without frosting, you can freeze them in the pan or individually.
Thaw at room temperature when you are ready. To freeze individual cinnamon rolls, spread them out on a parchment-lined baking sheet until they are frozen.
Then place them in an airtight container, and they will stay separate so that you can remove one at a time as needed.
Individually frozen cinnamon rolls without frosting can be thawed in the microwave for thirty seconds at a time until they are ready to eat. Add the frosting if desired.
Cinnamon rolls with frosting should be thawed at room temperature since the microwave will just melt all of the frosting off. Cinnamon rolls can be frozen for up to three months.
Frosting can also be frozen and thawed with the cinnamon rolls.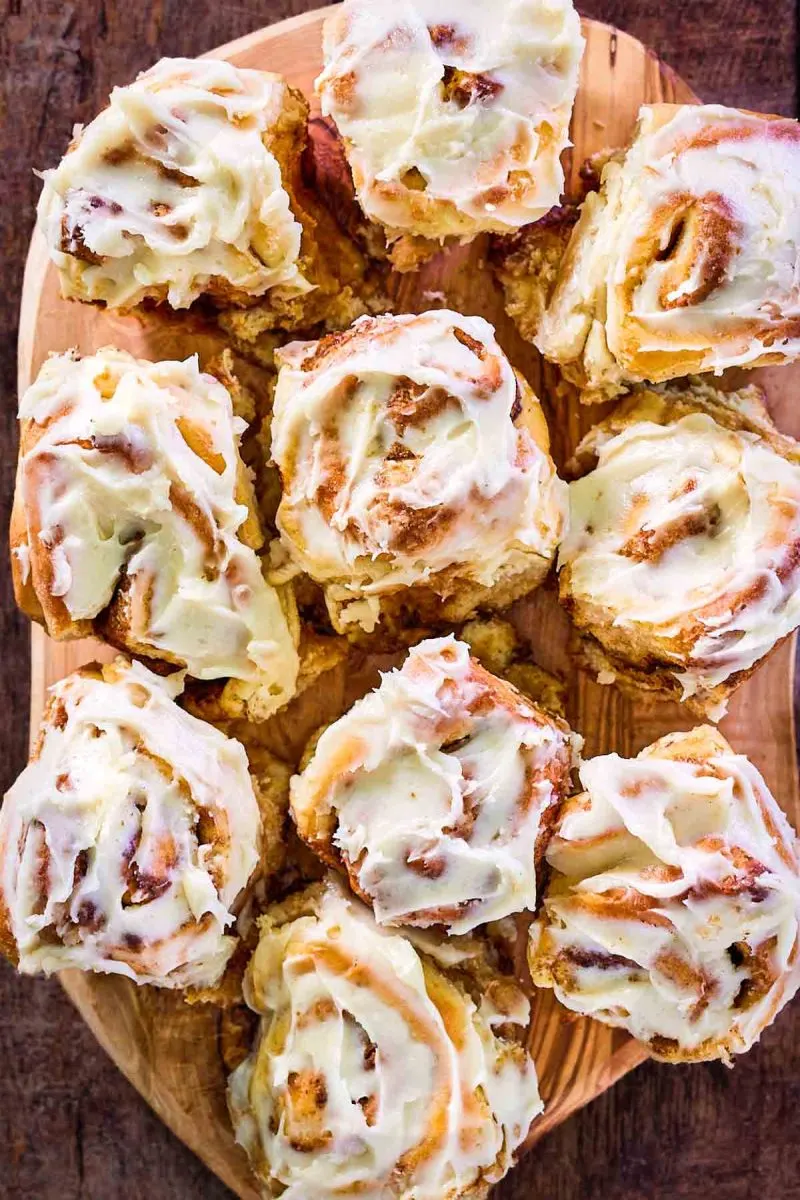 How to reheat
Homemade cinnamon rolls can be reheated in the microwave. Start with ten seconds. Add another five to ten seconds, depending on how hot you want your roll. You may need to add more frosting since the microwave will melt whatever is on your roll.
Tips for the perfect Homemade Cinnamon Rolls Recipe
Store any leftover frosting to spruce up reheated cinnamon rolls.
Use room temperature ingredients.
You can bring the egg to room temperature by putting it in a bowl of room-temperature water for 5 minutes. You don't need to leave it out on the work surface.
Make sure that you dust your working surface and rolling pin so the cinnamon roll dough doesn't stick.
Don't overheat the milk. Doing so will kill the yeast. I use a candy thermometer.
Don't add more flour than you need. The dough should be slightly sticky. Too much flour can make rolls tough.
Rolls can be baked in any sized container that's oven safe. I've used round cake pans, pie plates, and even a large lasagna pan. Foil pie tins are perfect for freezing or gifting the rolls.
What to Serve with your Recipe for Homemade Cinnamon Rolls
We grew up eating cinnamon rolls for breakfast or with a bowl of chili.
If you tried this delicious recipe, don't forget to rate it and leave me a comment telling me what you think. I love hearing from you!
If you enjoyed this recipe, check these out!
Pin this amazing recipe!